Nutella Swirl Cheesecake is my new baking discovery!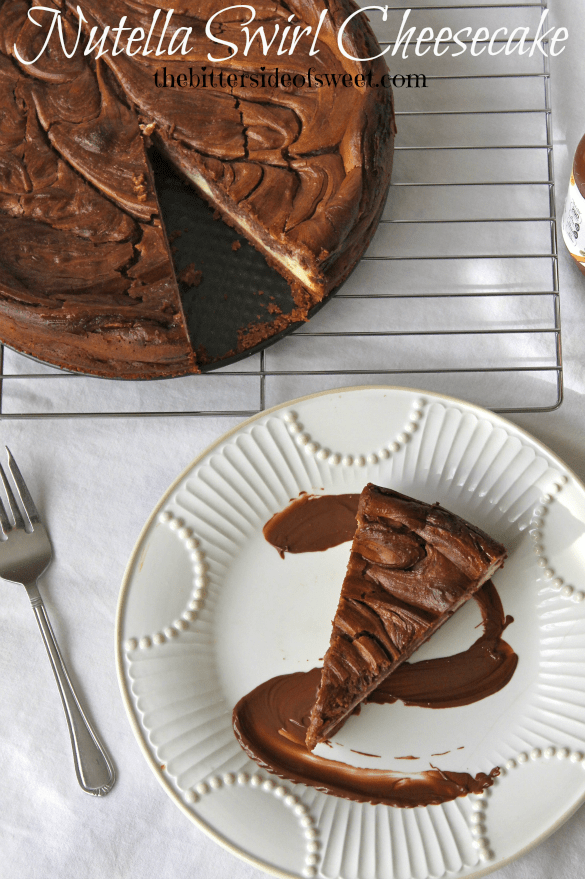 I have had this springform pan for about three years now and have only ever attempted to make cheesecake once. Well after making this I will be making them more often for sure!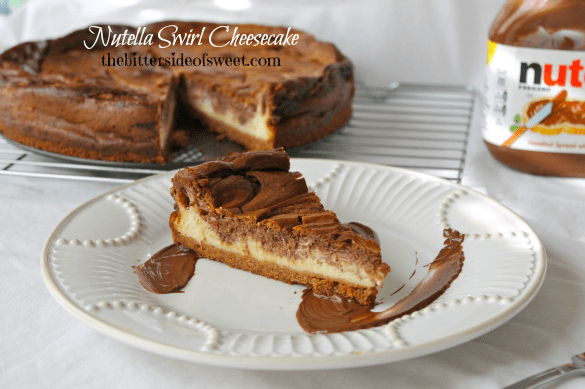 I made this last weekend for a Father's Day dessert. I wanted to do something totally different for my husband. I decided I didn't just want to make a plain cheesecake and since I have a huge stock of Nutella in my pantry courtesy of my mom I decided to add it to my cheesecake.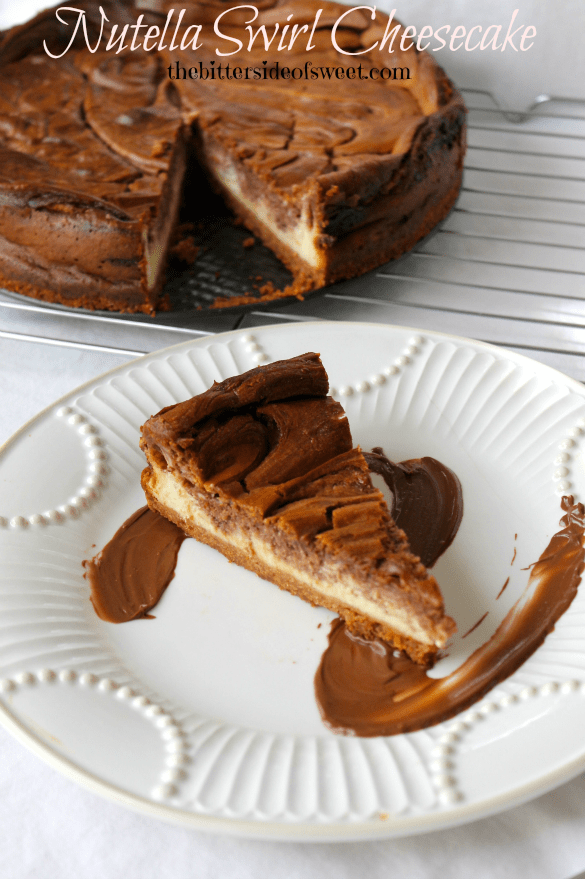 I am obsessed with Nutella! I figure it would be a match made in heaven! My obsession goes as far as I think I want this case for my new Iphone my hubby got me for Mother's Day. My sister keeps tagging me on Instagram pictures of Nutella! Love it!!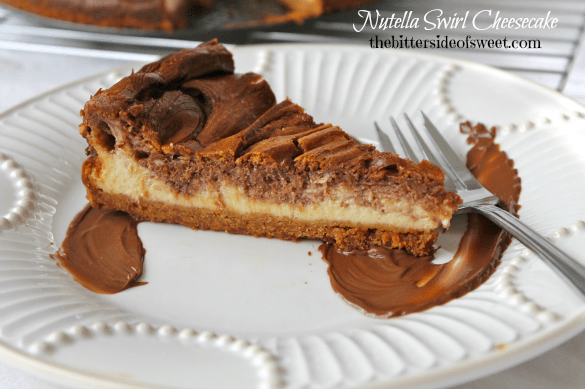 This is pretty much a basic cheesecake recipe. Since I had not made cheesecake in so long I thought it would be best to go with the professionals. So I used Krafts Philadelphia Classic Cheesecake recipe. It will not disappoint. ENJOY!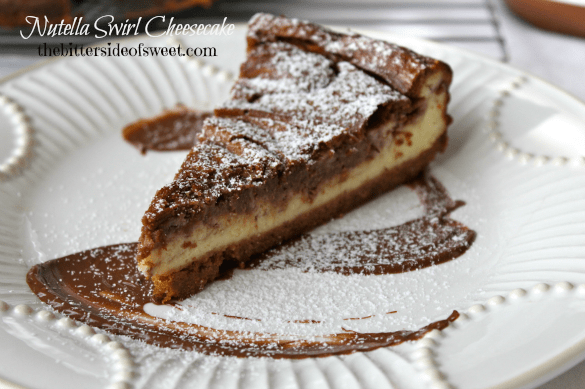 Want to connect more with TheBitterSideofSweet? Follow at:
Facebook | Bloglovin | Pinterest | Instagram | Google+
Nutella Swirl Cheesecake
Creamy cheesecake swirled with Nutella hazelnut spread that gives you a decadent rich cake.
Ingredients
1- 1 and 1/2 cups graham cracker crumbs, 12 graham crackers
4 tablespoons butter, melted
3- 8 oz block of cream cheese, room temperature ( I used Philadelphia Cream Cheese)
1 cup sugar
3 eggs
1 cup Nutella hazelnut spread melted
Special equipment: 9 inch springform pan
Instructions
Preheat oven 325 degrees
Combine graham cracker crumbs and butter. Press into the bottom of your pan.
In large mixing bowl combine cream cheese and sugar. Mix till sugar is incorporated well.
Add one egg at a time and mix till smooth.
Pour into pan on top of graham cracker crust.
Pour melted Nutella on top. Using a knife swirl the Nutella into the cream cheese mixture.
Bake for 65-70 minutes or until the middle of cake is almost set.
When done cool cake for 5 minutes. Release cake from rim of pan and cool completely.
Refrigerate for 4 hours or overnight. Cut and ENJOY!!
Want more yummy desserts? Here you go!!
Sour Cream Pound Cake Zebra Style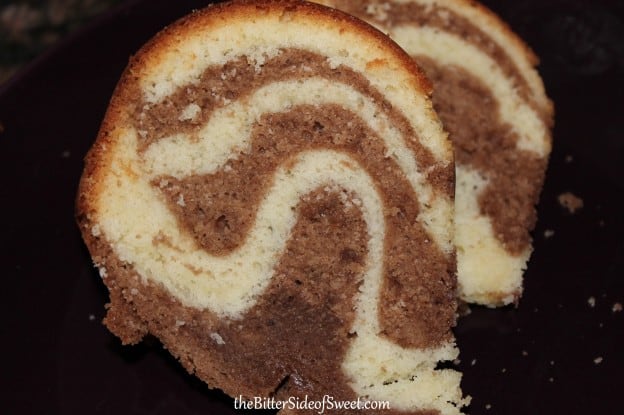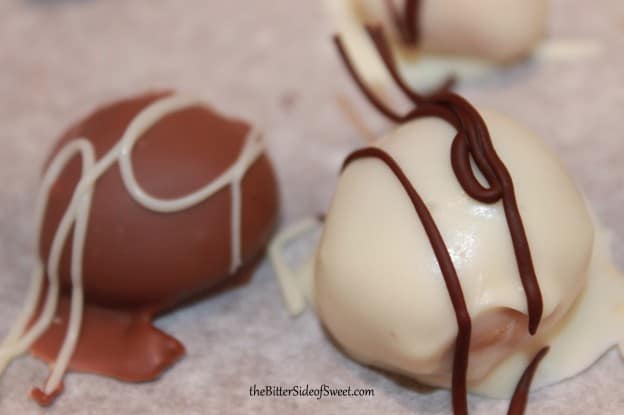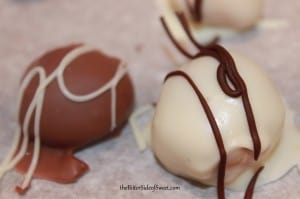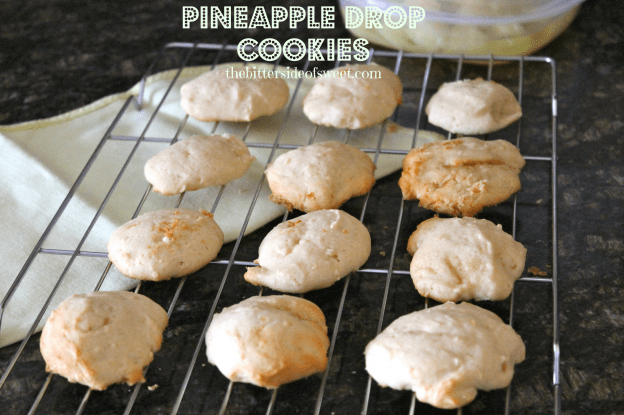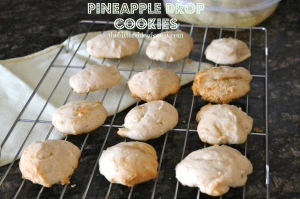 This recipe is linked at these great sites!
Bring your favorite chocolate dessert to Roxana's home baking #chocolateparty and win amazing prizes from OXO, Calphalon, Keurig, Imperial Sugar, Honey Ridge Farms and Land O Lakes® Butter