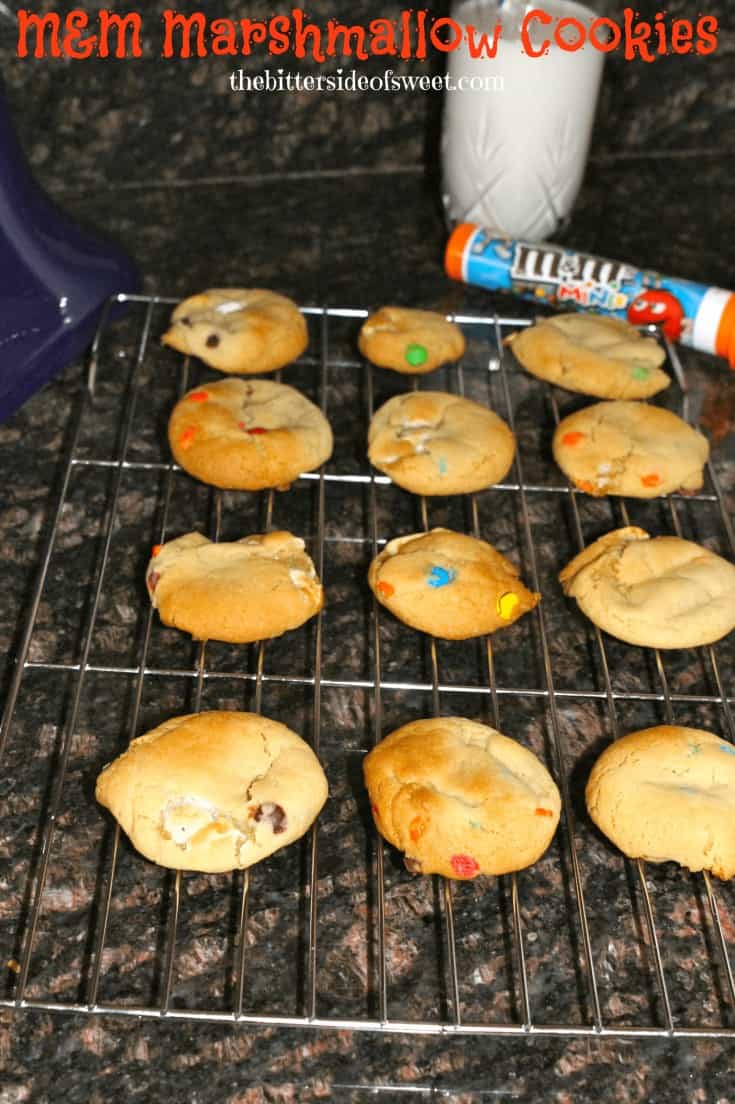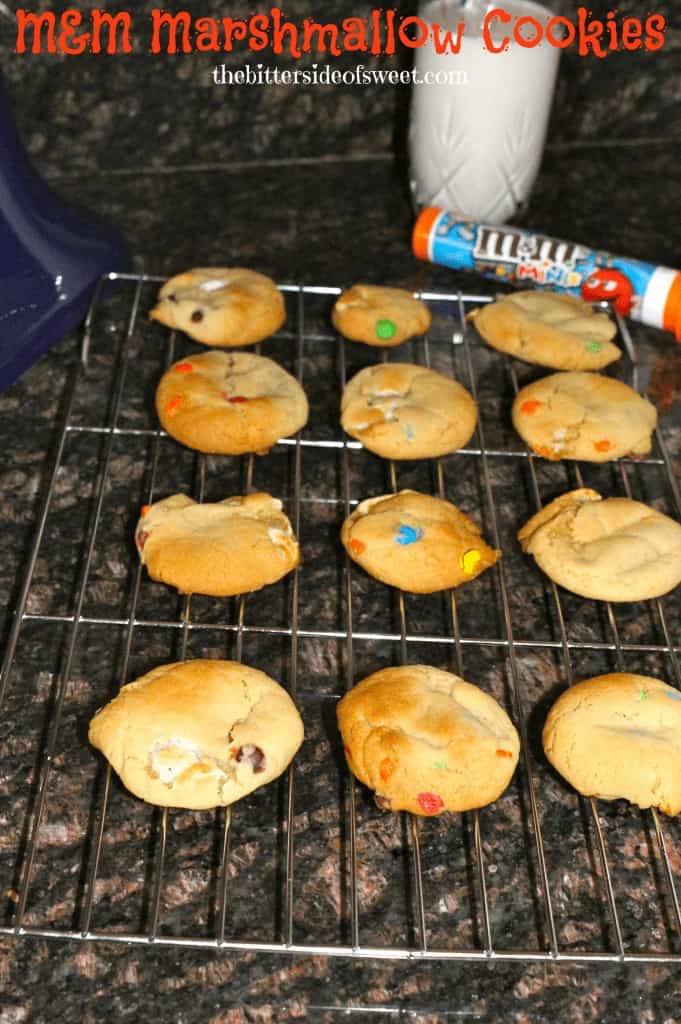 Hope you guys had a great weekend! I baked these M&M Marshmallow Cookies to have a fun treat for the kids.
Let me tell you about these cookies. The recipe that I always follow comes from a slight variation of the Original NESTLÉ®TOLLHOUSE® Chocolate Chip Cookie recipe.That recipe is a really good recipe to follow. I will get around to making those for you!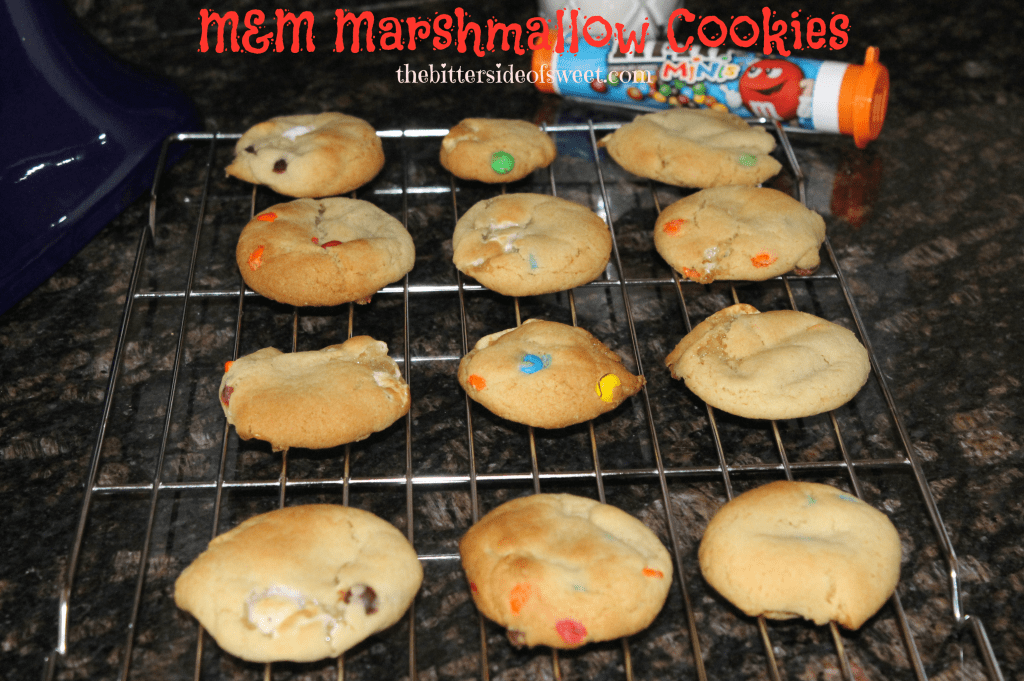 My kids have been wanting some "regular" cookies for the last week or two, but I mixed it up again and did these for them. They were happy! The gooeyness from the marshmallow and the chocolate from the M&M Minis was a great combination to this basic cookie dough.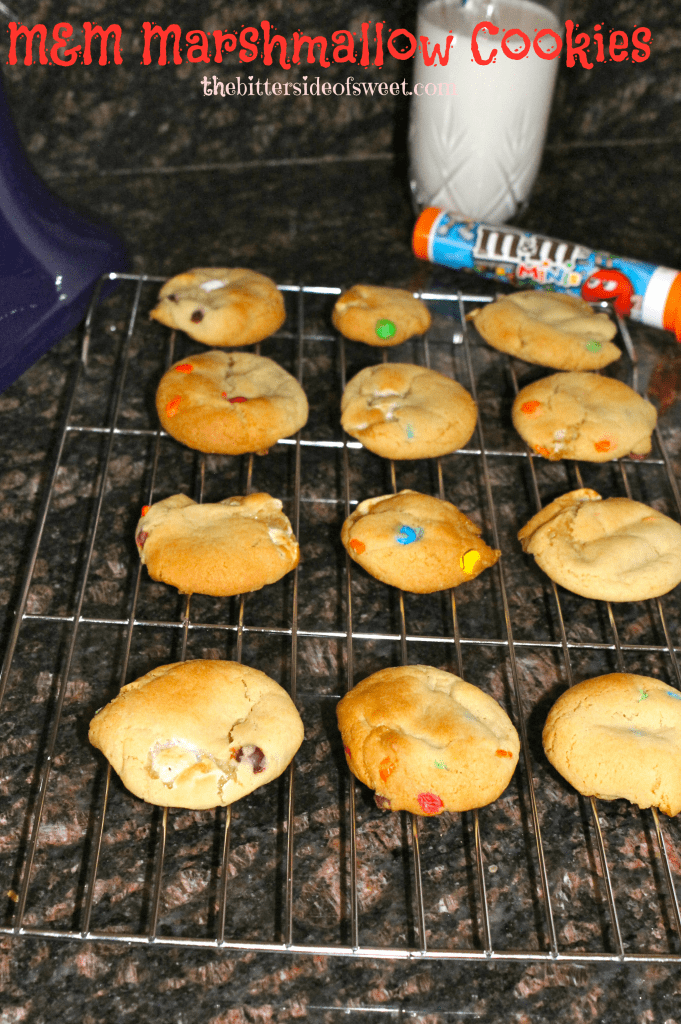 They were easy to throw together. I could take the dough and roll the cookie into a ball because the marshmallow and M&M minis really helped combine the dough together. So no need for two spoons and getting them onto a cookie sheet. Just grab and roll.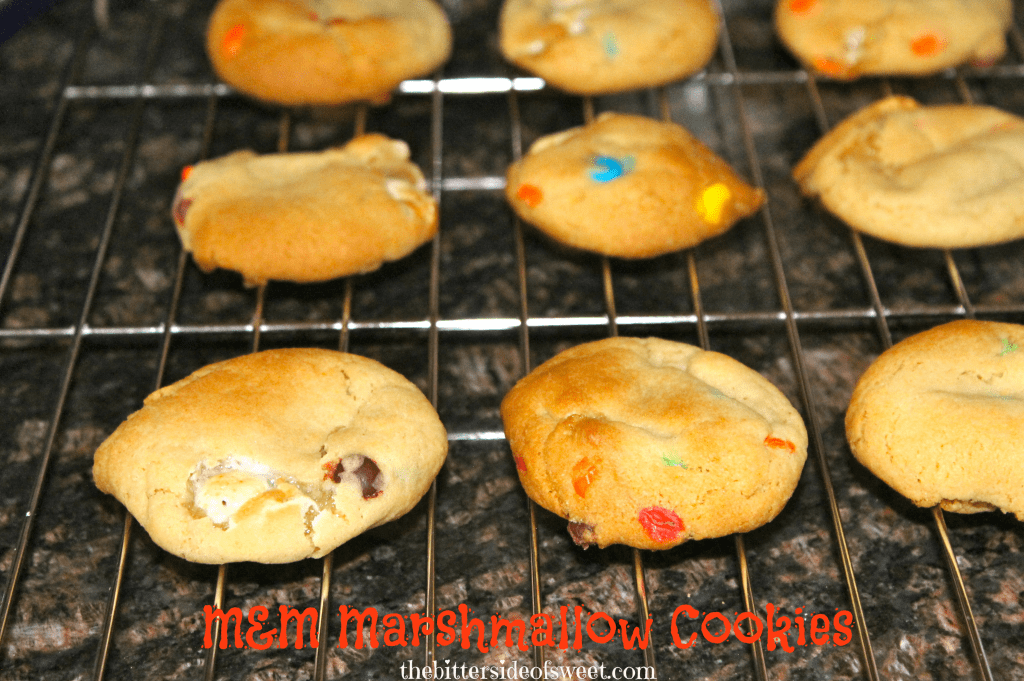 I also reduced the butter and sugar content in these as well to make them not so greasy or sweet. I really want to taste the different flavors! Lastly this makes only 2 dozen because seriously I can't have dozens and dozens of cookies around the house every week or they will just get eaten. Which is a good thing but not always for the belly! Go make these and ENJOY!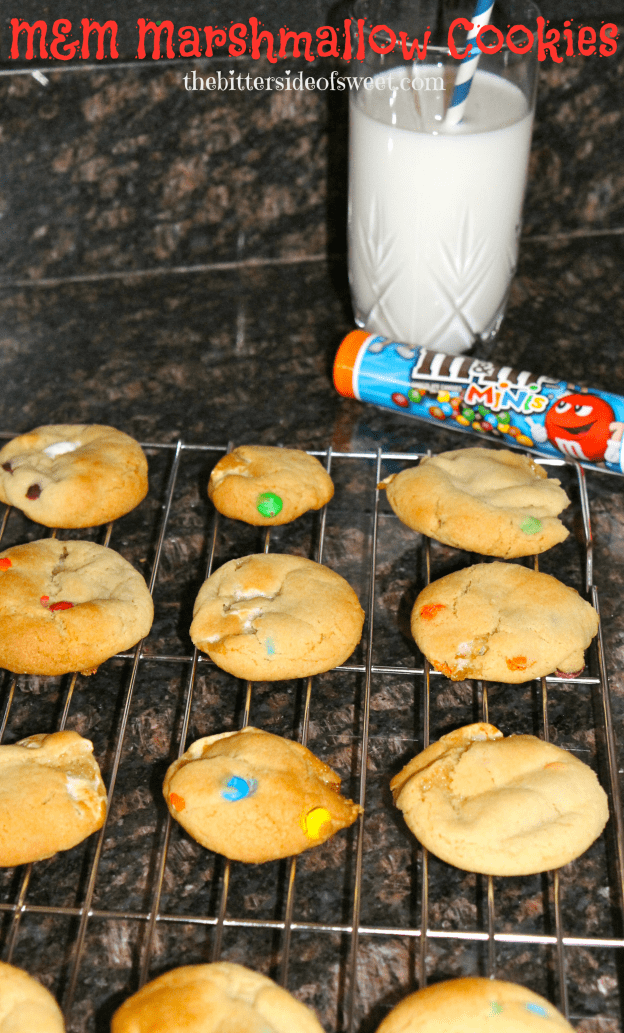 Want to connect more with TheBitterSideofSweet? Follow at: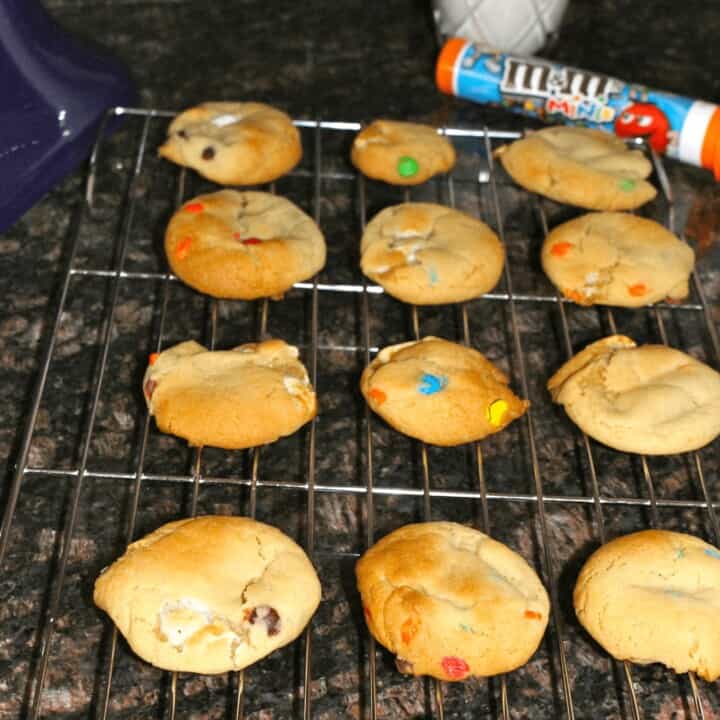 M&M Marshmallow Cookies
Ingredients
7 tablespoons unsalted butter
1/3 cup brown sugar
1/3 cup white sugar
1/2 teaspoon vanilla
1 egg
1 1/2 cups all purpose flour
1/2 teaspoon baking soda
1/2 teaspoon salt
1/2 cup mini marshmallows
1- 1.94 ounce tube M&M minis or 1/2 cup of M&M minis
Instructions
Preheat oven to 375 degrees.
In mixer add butter, brown sugar, white sugar and vanilla. Mix till creamy.
Add egg and mix till creamy.
In separate bowl combine flour, baking soda and salt.
Add flour mixture to mixing bowl and continue to mix.
Stir in M&M minis and marshmallows.
Using your hands, roll into 1 inch balls. Place on ungreased cookie sheets.
Bake for 9 minutes or until golden brown. Cool and ENJOY!
Notes
If baking with a convection oven, on convect cook at 350 for 7 minutes or until golden brown. Also cookies will be gooey!
Recipe adapted from VeryBestBaking
Make sure you have gone and entered the Crockpot Giveaway! This is the last week so don't miss out!