Celebrate Fat Tuesday or any day of the week with these Mint Chocolate Donut Holes! Ready from start to finish in 30 minutes!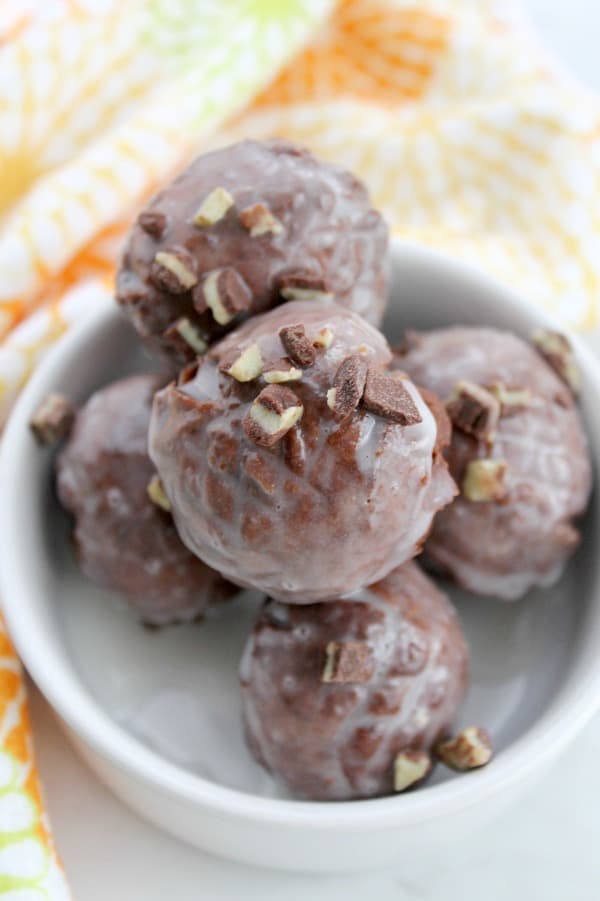 For our preLenten celebration we had a little get together at our home with a few friends. We had a wonderful time eating lots of blue cheese prosciutto pizza which is everyones favorite!
I decided I wanted to make a recipe that was traditional in Italy for Carnevale. What I thought was going to be puffy fried dough ended up coming out to be like donuts but I was super pleased with them!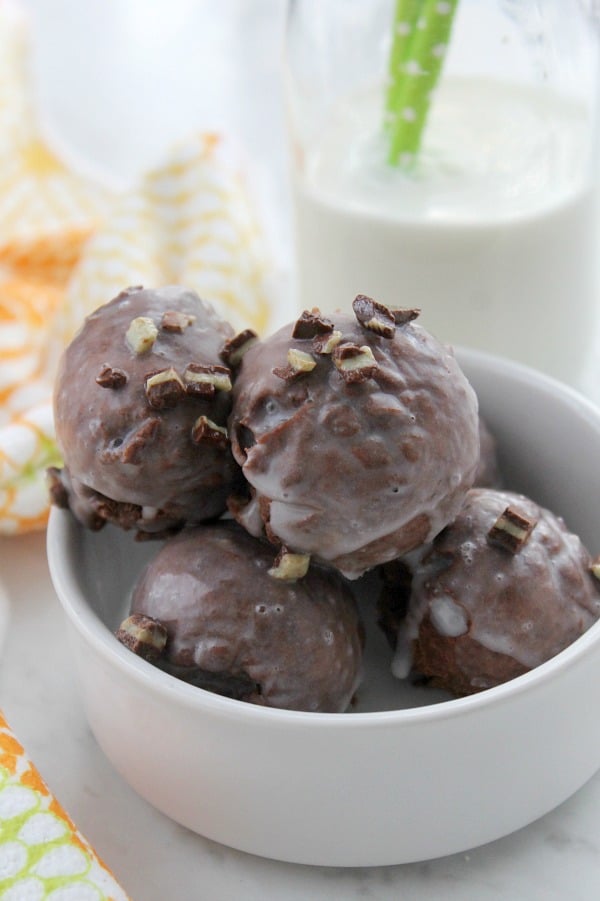 The donuts or castagnole that I made that night were lemon flavored! I intended to share those with you guys in a few weeks but I just kind of feel in love with these mint chocolate donuts that I decided to go ahead and give these to you know!
I could not believe how easy the recipe was. I know, I call a LOT of recipes easy such as this apple cinnamon banana bread but when you do not have to use a mixer and can do everything by hand it makes less of a mess and the hands on time so much quicker!
So about these donuts, my daughter told me they taste like the mints that you get when you leave Olive Garden! I said, YES! That is exactly what they taste like.
She is kind of obsessed with those little mints so she was definitely happy to get to enjoy a taste of these sweet balls!
A few notes about the timing of this recipe. I have a large professional style fryer which I believed helped me get them fried up a lot faster but I know that if you just use a large pot you can have the same results!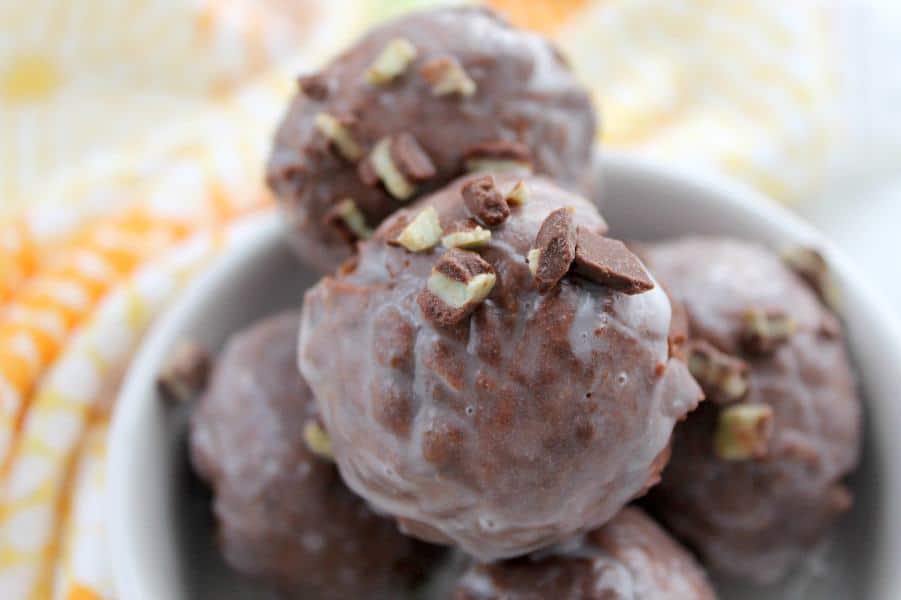 When searching for a recipe for Fat Tuesday I went to check out some Italian Food Bloggers. If you click over to the original recipe you may not be able to read what they say but there is a video that shows you what to do! Enjoy it!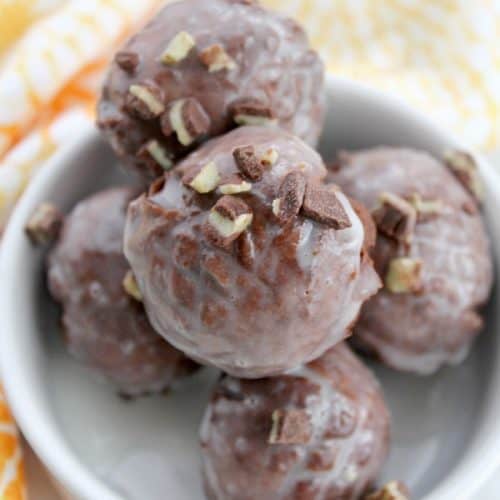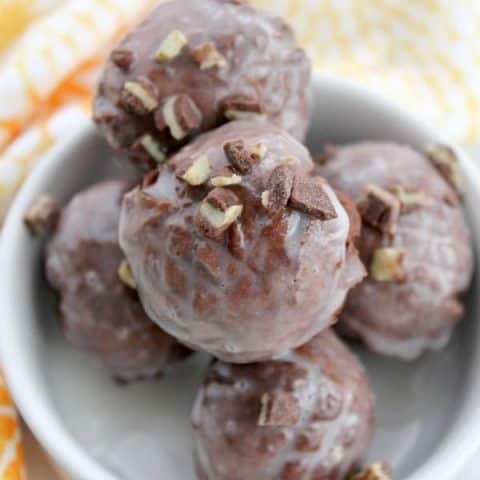 Mint Chocolate Donut Holes
Ingredients
1 stick butter, melted
1/2 cup sugar
3 eggs
1 teaspoon mint extract
2 1/2 cups all purpose flour
1/3 cup cocoa
1 1/2 teaspoon yeast
1/2 cup andes creme de menthe baking chips
vegetable oil for frying
For glaze:
1/2 cup powdered sugar
1 tablespoon milk
Instructions
Preheat oil to 375 degrees in large pot or fryer.
Mix together butter and sugar.
Add one egg at a time and mix between each egg.
Mix in extract.
Add flour, cocoa and yeast to wet ingredients. Stir till dough forms.
Knead a few minutes with your hands.
Stir in baking chips.
Break off approximately 1 1/2 Tbsp-sized pieces of dough and roll into smooth, tight balls. Set aside.
Fry 6 donuts at a time for 3 minutes each batch.
Place on plate and allow to cool.
Mix together powdered sugar and milk. Dip each donut into glaze. Serve and ENJOY!
Notes
Recipe adapted from Ricette della Nonna