These Mint Chocolate Brownie Cups are a sweet addition to your next dinner party. Puff Pastry always adds a little bit of elegance to any dessert!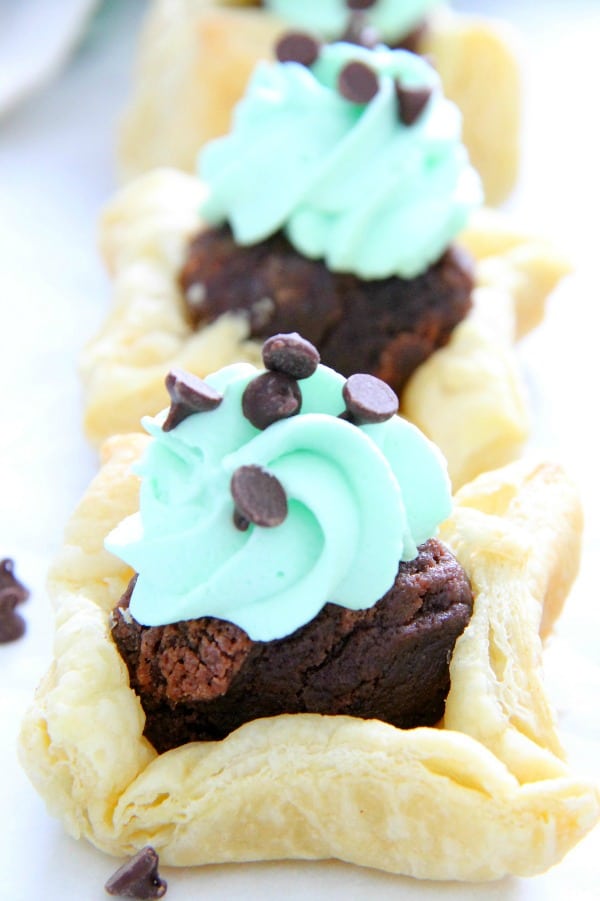 Click here to save this recipe on Pinterest!
Mint desserts are actually one of my all favorite type of desserts to make. I've made mint chocolate chip cinnamon sticks and these mint chocolate puff pastry tartlets but I wanted to go a little different with this recipe.
As I was browsing around the internet I saw these mint chocolate brownie bites and I wondered how could I incorporate puff pastry into this recipe?
These Mint Chocolate Brownie Cups is what I came up with. I actually kind of love it!
The center is filled with milk chocolate brownie and topped with a minty whipped cream. It's perfection!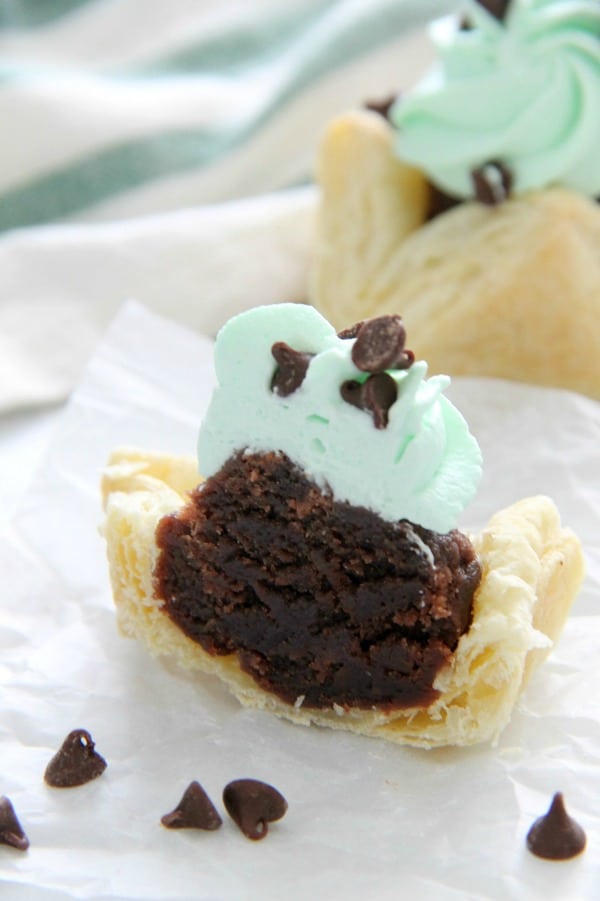 HOW TO MAKE THEM:
A few tips about making the cups: You could just buy the puff pastry cups but they are larger than what I wanted so I decided to make my own.
Second, I want you to know the centers will rise during baking. It is ok and there is no need to be alarmed.
You are going to put that brownie ball right into the center and press down! I do this in the middle of the baking process instead of after, so my pastry doesn't fall to pieces.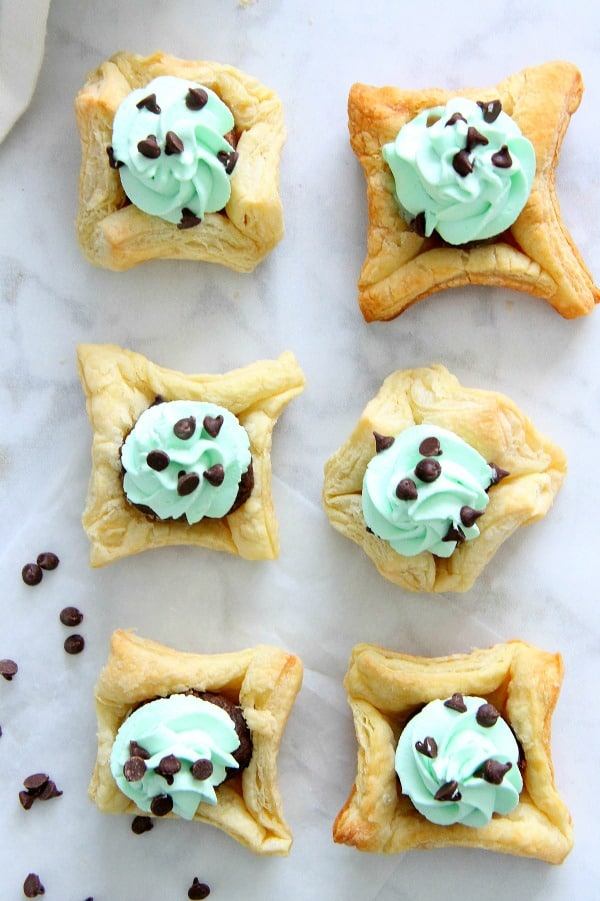 HOW TO MAKE THE WHIPPED CREAM:
When it comes to making the whipped cream, this will be the easiest part of the recipe. You simply just add the cream, flavoring and coloring to your mixer and start whipping!
You want to make sure you slowly add in the sugar, so the mixture doesn't deflate. If you like super minty desserts, you can always add more than a teaspoon of mint.
I went low on the flavor because my husband isn't super fond of mint, but he did enjoy these cups.
If you want more puff pastry recipes how about these cosmic brownie croissants, that just so happen to have a brownie stuffed inside of them.
Or you could try these strawberry shortcake cream horns which are perfect for spring!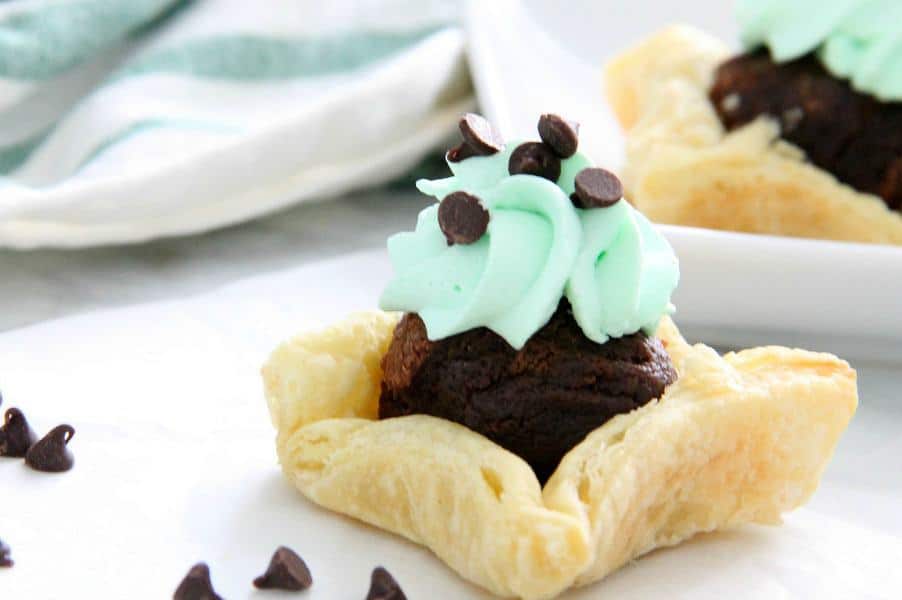 Want to follow along?
If you're on Facebook come check out this fun little group I've got going on. Instagram is a fun resource I'm using right now. If you make any recipes make sure to tag them #bittersideofsweetrecipes so I can see your creations!
Want to connect more with The Bitter Side of Sweet? Follow at:
Facebook | Pinterest | Instagram | Twitter