Blueberry Oatmeal Muffins are the prefect way to start your day! With a few simple ingredients and fresh berries these are super easy to make!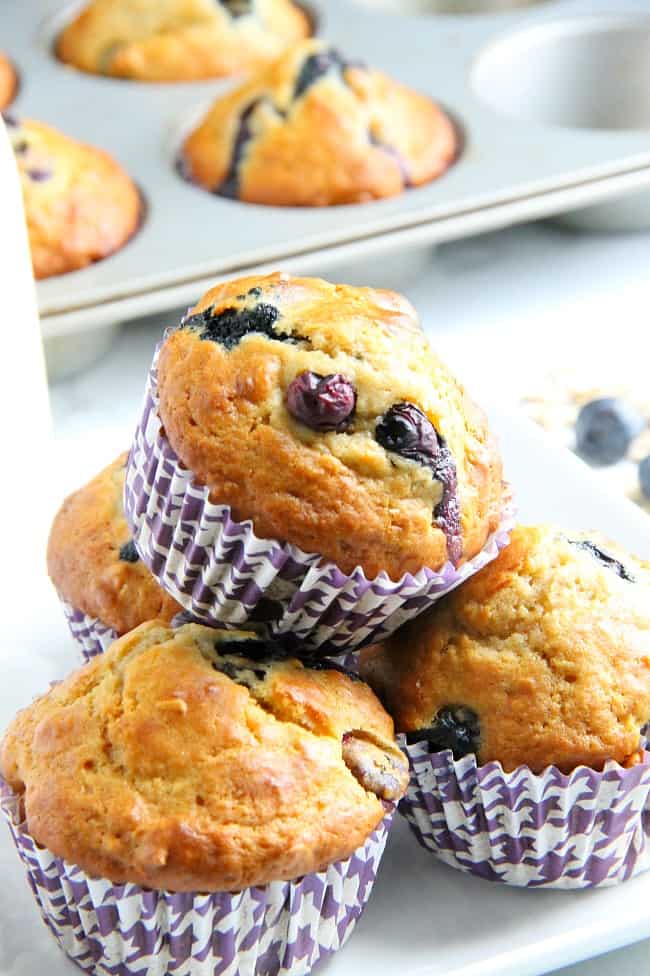 Click here to save this recipe on Pinterest!
It's no secret that I am not a big breakfast eater but my kids sure are! We are gearing up for back to school and I am already thinking about how to make breakfast time or even snack time simple! Enter these Blueberry Oatmeal Muffins!
My kids are so not ready to go to school but I kind of am ready! I am just kind of ready for some normalcy around the house, whatever that means. You know, regular bedtimes, regular routines. But until then let's just make muffins!
…