This easy Peanut Butter Granola snack is so delicious, you will be making it over and over again! Packed with peanut butter flavor! We love making this for an easy snack for the kids and myself!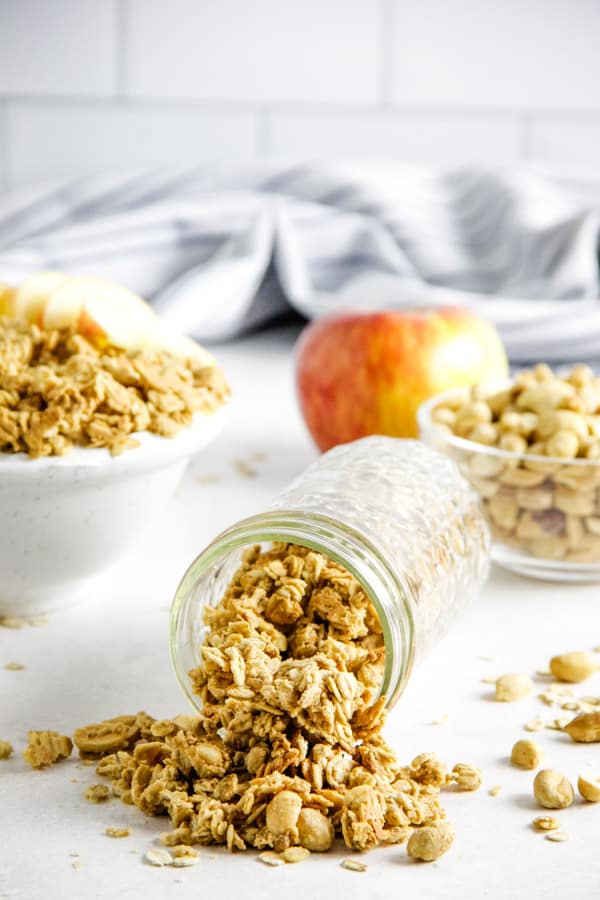 Snack time around here can be a hassle! The reason to this is because I am always looking for more healthier options for the kids. They already eat a lot of fruit every day so we definitely try to mix it up a little with other things!
Click here to save this recipe on Pinterest!
…