Easy to make Lunch Lady Pumpkin Brownies!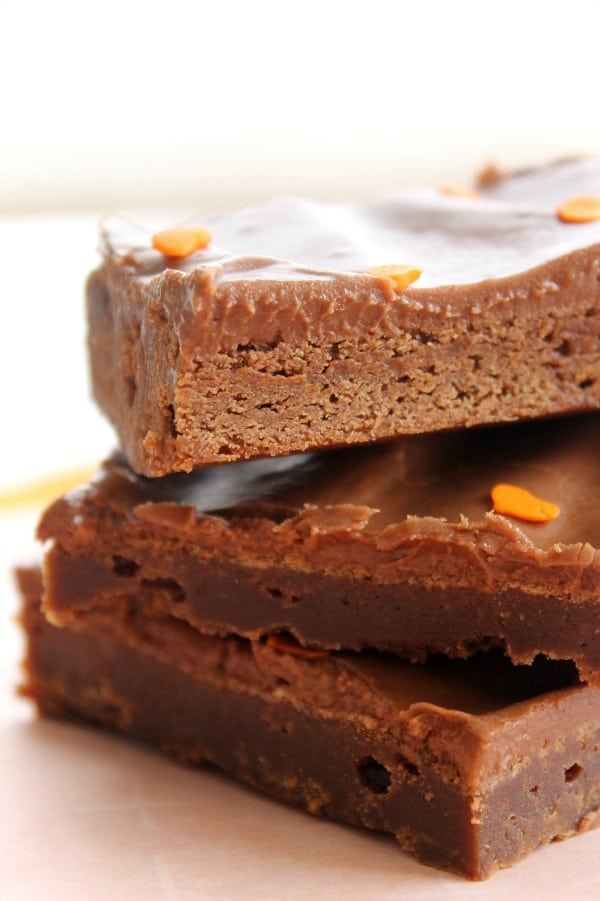 This weekend has been somewhat melancholy.  The weather has been beautiful and we have been pretty active but my thoughts have been on Joan. I really dragged myself on writing this post because I didn't want to feel the feelings again. I didn't want to feel the sadness I did when I found out she was gone.
Joan from Chocolate, Chocolate and More left us last October in a very sudden way and yesterday would have been her 50th birthday.
It feels so weird, because even a year later I still get emotional about it.
I think this is because she was such a mentor. She was so welcoming and full of life. She was really an advocate for the little guy and I just don't feel like I had adequate time in getting to know her before she was gone.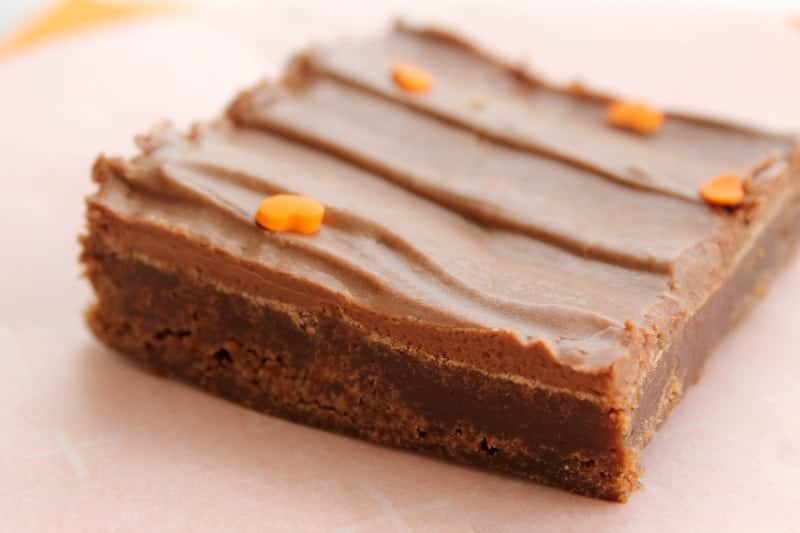 I only had the pleasure of meeting her once at a food bloggers conference last July. The last time I saw her she was finishing her session on Facebook. I kind of ducked out as soon as the session was over because I had to get to my next session.
I really regret not going up to her and saying goodbye.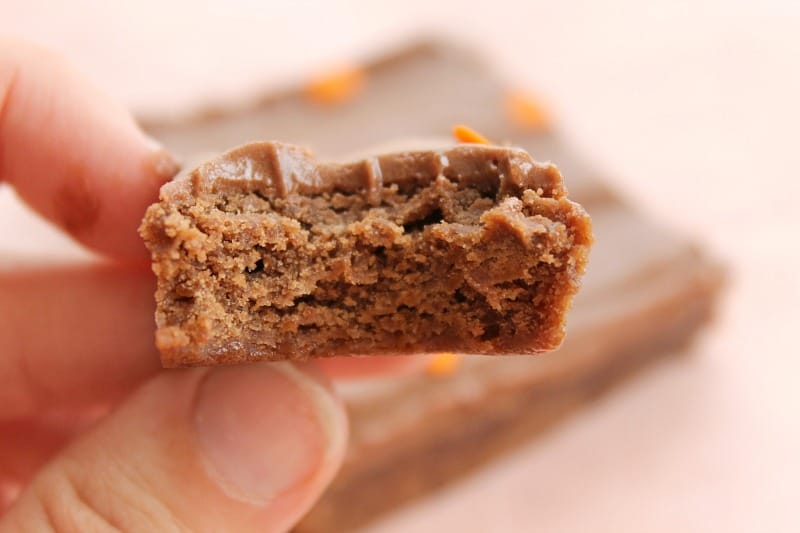 Because of Joan's birthday a few of us bloggers wanted to honor her memory by heading over to her website and finding some of her recipes to share with you.
I believe these Lunch Lady Brownies was one of her popular recipes. I know it always did well when she shared them on Facebook.
I decided to make them seasonal by adding pumpkin to them, I also cut the recipe in half and made a small pan for my family, make sure you head to her site to make the full pan recipe!
Please make sure you take a moment to visit all of the other recipes as we honor Joan! Thanks!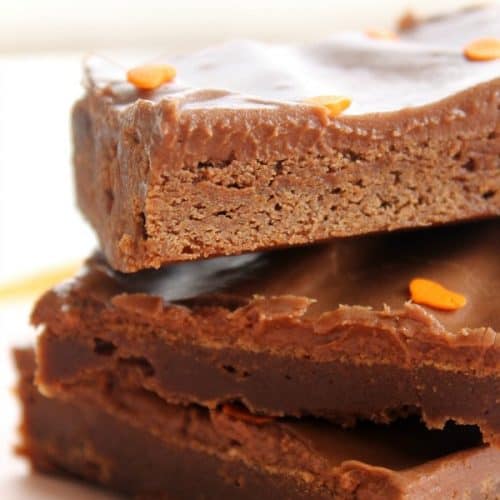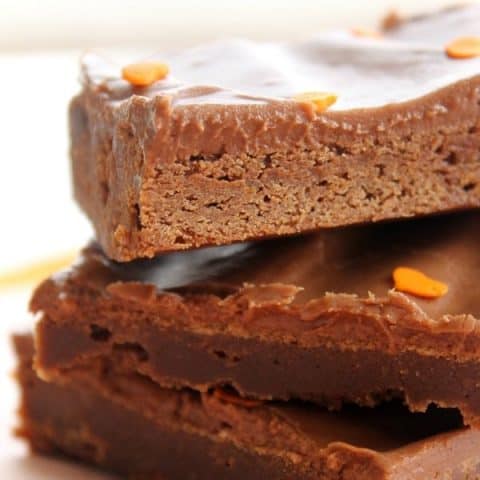 Lunch Lady Pumpkin Brownies
Ingredients
FOR THE BROWNIE:
1/2 cup butter, melted
1/3 cup cocoa
1 teaspoon cinnamon
1 cup all purpose flour
1 cup sugar
2 eggs
3 tablespoons pumpkin puree
1 teaspoon vanilla
FOR THE FROSTING:
2 tablespoons butter, softened
2 tablespoons cocoa
1 1/2 cups powdered sugar
1/4 cup milk
Instructions
Preheat oven to 350 degrees, spray 8x11 pan with nonstick cooking spray, set aside.
In a mixing bowl, combine butter, cocoa, cinnamon and sugar. Mix in flour and beat well. Add in eggs, pumpkin and vanilla.
Spread batter in prepared pan.
Bake for 25-30 minutes or until toothpick inserted in center comes out clean.
In the meantime, cream butter for frosting in mixing bowl.
Combine sugar and cocoa in separate bowl.
Gradually add in sugar to butter, alternating with milk. Mix until creamy.
When brownies are done, allow to cool completely.
Spread on frosting. Serve and ENJOY!
Notes
adapted slightly from Chocolate, Chocolate and More Lunch Lady Brownies
http://chocolatechocolateandmore.com/lunch-lady-brownies/
Chocolate Peanut Butter Cracker Bars from Frugal Foodie Mama
Pumpkin Spice White Hot Chocolate from Lauren Kelly Nutrition
Chocolate Overload Loaded Brownies from 365 Days of Baking
Chocolate Chip Cookie Dough Cheesecake Bars from Cookie Dough & Oven Mitt
White Chocolate Velvet Pie from The Domestic Rebel
Ding Dong Cake from from Hungry Couple
Remember Joan from Barefeet In The Kitchen
Chocolate Fudge Pie from Texanerin Baking
Chocolate Pumpkin Spice Cake (gluten free version) from Cupcakes & Kale Chips