I am so happy to share with you another doctored up cake mix recipe today. Lemon Strawberry Cupcakes. Taste great and very easy to put together!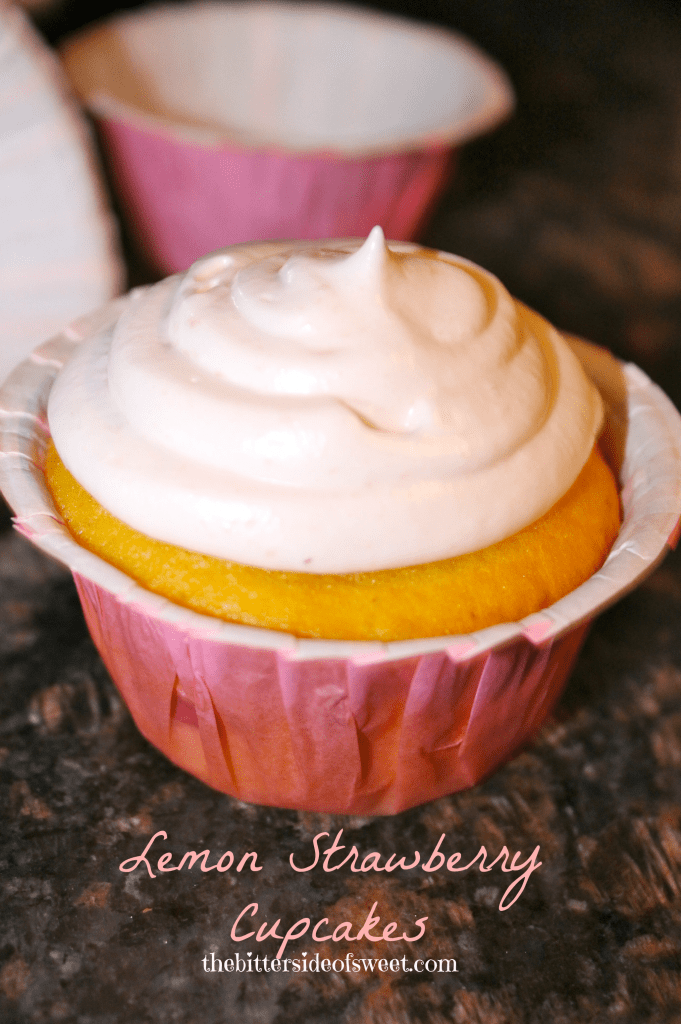 The recipe consist of using a lemon flavored cake mix ( I used Duncan Hines Lemon Supreme) and some strawberries and there you have it. A new kind of cake flavor. The best part of this is the icing. I used my cream cheese frosting that I normally do for my cakes or cupcakes and instead of adding milk I added strawberry purée. Can we say yum?!!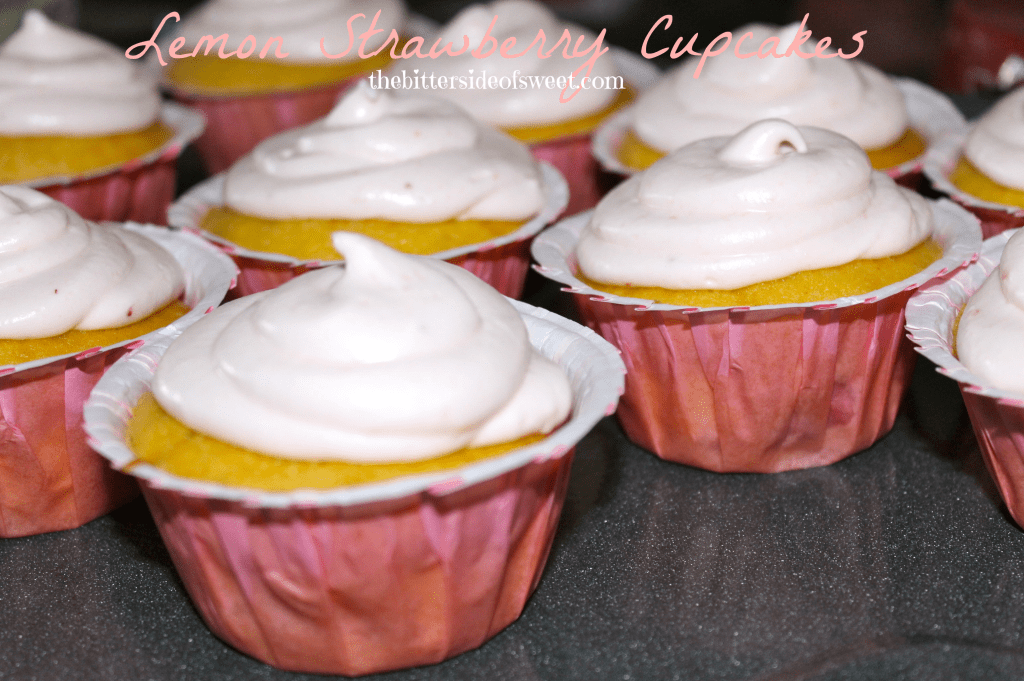 I was so nervous about these cupcakes because I wasn't sure how they would turn out. Any time I do something new and I know I am sharing it with someone I get nervous. Not sure because it always turns out great. I made them for a party we attended awhile back. In fact I have made them once more since then because I just loved the flavor so much. Again when in a pinch, grab a cake mix, add your flare to it and presto! You can get a great combination of flavors, such as these Lemon Strawberry Cupcakes, with a little time and creativity!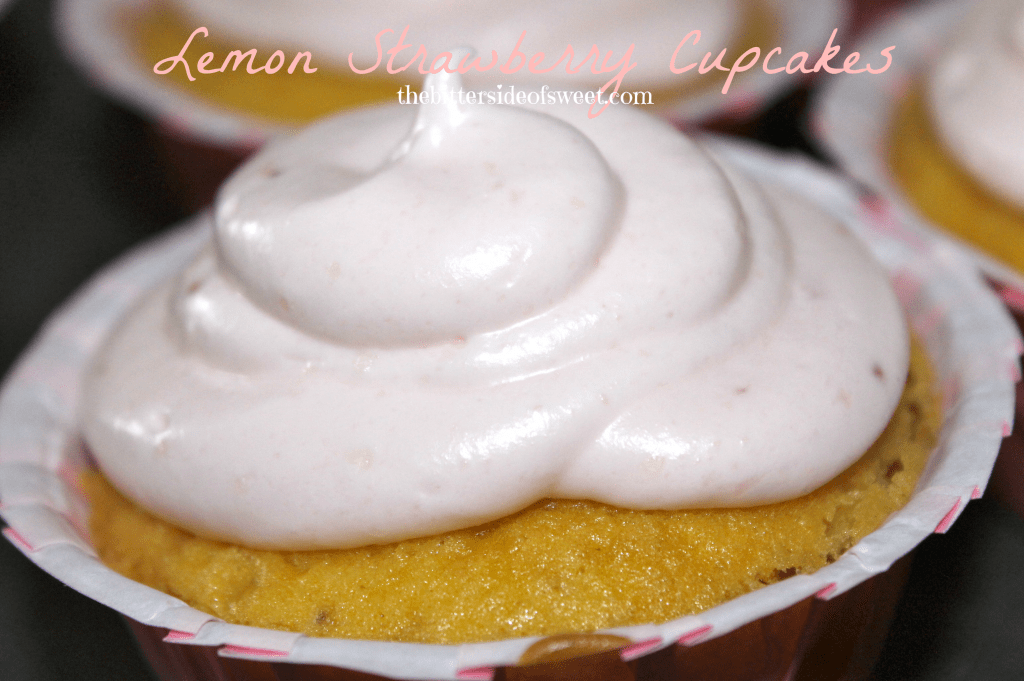 Want to connect more with TheBitterSideofSweet? Follow at:
Facebook | Bloglovin | Pinterest | Instagram | Google+
Lemon Strawberry Cupcakes
Moist lemon flavored strawberry filled cupcake with a dollop of strawberry cream cheese frosting.
Ingredients
FOR THE CAKE:
1 box Lemon Cake Mix, 18-20 Ounce Box
2 Egg
1 1/3 cups Water
1/3 cups Oil
1 cup Greek Yogurt
2 cups frozen strawberries, thawed and sliced
FOR THE ICING:
2 Tablespoons Unsalted Butter, Room Temperature
6 ounces, weight Cream Cheese, Slightly Chilled
2 Tablespoons Strawberry Puree
2 cups Powdered Sugar
Instructions
FOR THE CAKE:
Preheat oven to 350 F.
Prepare two 12-count muffin tins by lining them with cupcake liners.
In the bowl of your stand mixer add cake mix, egg, water, and egg. Mix till completely combined.
Stir in sliced strawberries.
Use a 1/3 measuring cup to fill your liners.
Bake for 18 to 20 minutes or until golden brown.
FOR THE ICING:
In the clean bowl of your stand mixer mix butter and cream cheese together.
Add powdered sugar and strawberry puree (see note below on how to make puree) and mix.
Pipe onto cooled cupcakes. Enjoy!
Notes
Note: To make the strawberry puree, take half a cup of frozen strawberries that have been thawed and the juice and mash or process with food processor.
This recipe is linked at