My hubby gave me a new ice cream machine and I couldn't wait to break it in, so I made Lemon Frozen Yogurt!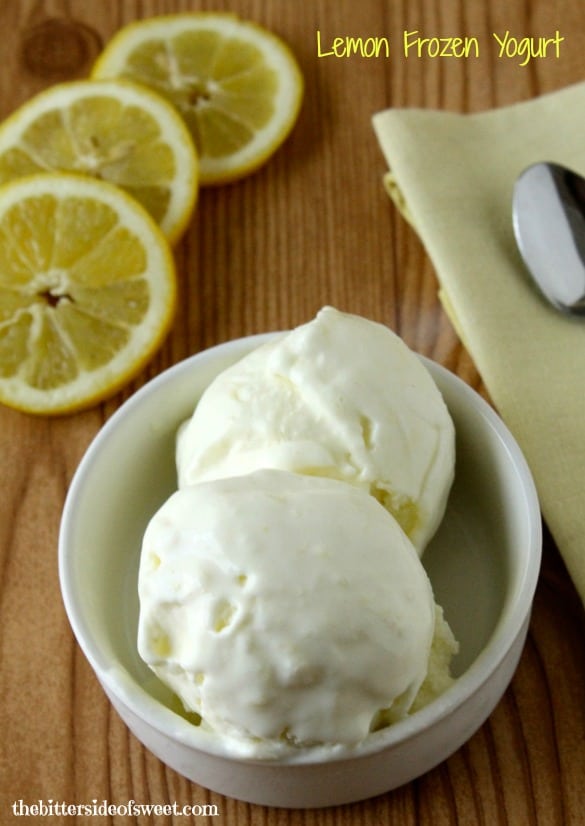 So a week ago was my husbands birthday. I wanted to break in my new KitchenAid Ice Cream attachment he bought me so I decided to do a frozen yogurt. He doesn't like overly sweet things so frozen yogurt works well for him. When I asked my kiddos what flavor we should make my son said lemon. All in all that was the absolute best thing he could of said. My husband always goes for the fruit flavor frozen yogurts, gelatos or ice cream. This was super quick and fast to make.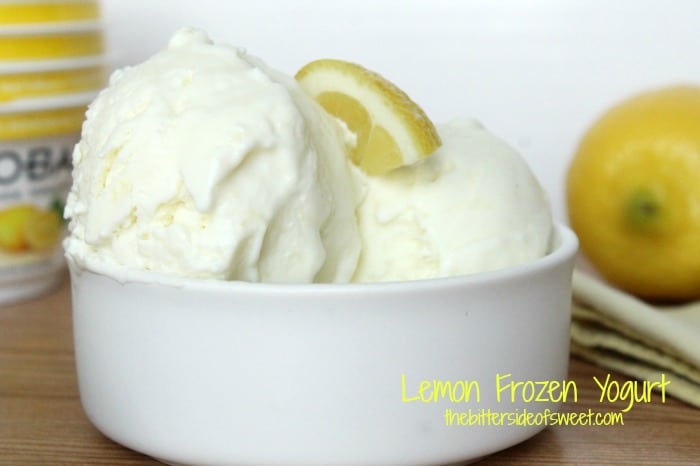 When making this frozen yogurt, I really think the key was whipping the cream first just a bit. Not too much or you would have whipping cream on your hands. The lemon was a strong great flavor but adding the zest gave it a little more ump after it froze. I personally think this was best the first day before it became too hard from being frozen. We actually ate off it for a week but it took some thawing out before we could dig into it. No worries though just set it out 20 minutes or so before you want to eat it or zap it in the microwave for 10 seconds to soften it up if you can't wait. Freezer temperatures and the container you store it in can change how solid this gets for you. Based on what I used it was completely solid and frozen after 6 hours. ENJOY!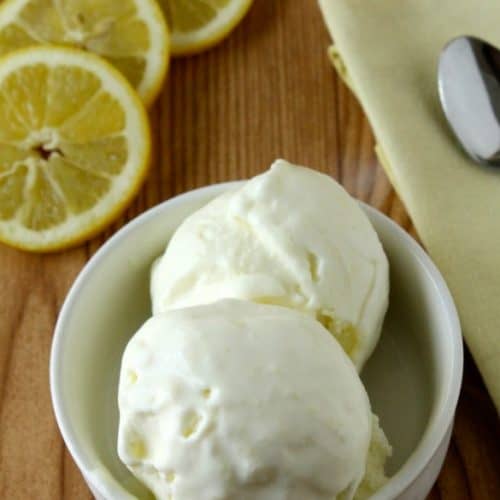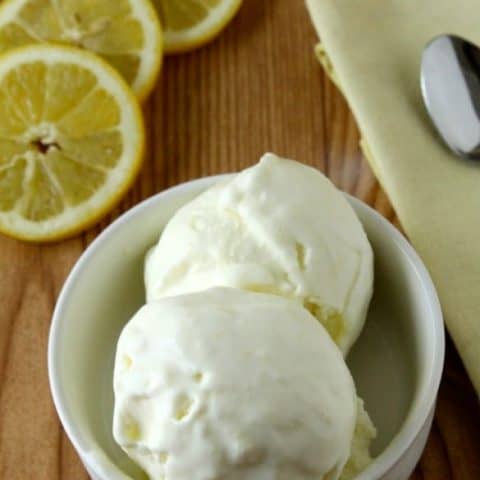 Lemon Frozen Yogurt
Lemon flavored yogurt made into a refreshing icy treat!
Ingredients
4 5.3 ounces lemon greek yogurt, I used Chobani
1 cup heavy whipping cream
1/2 cup milk
1/4 cup sugar
1/2 teaspoon lemon zest
Instructions
In large bowl or mixer whip heavy cream for 1 minute 30 seconds.
Add sugar, milk, yogurt. Continue to mix for another minute.
Add lemon zest and stir.
Pour into ice cream machine and churn for 15 minutes.
Pour into freezer safe container and freeze for 2 hours.
Serve immediately and ENJOY!
Notes
Store in freezer. Remove from freezer 20 minutes before ready to serve. You may need a warm ice cream scoop to scoop out of container.
you may find this recipe linked to these sites!