Celebrate spring with these Lemon Blueberry Cheesecake Cinnamons Rolls! Use my easy hack to have cinnamon rolls in less than 30 minutes!
This post is sponsored by Pillsbury™ but as always opinions are 100% mine.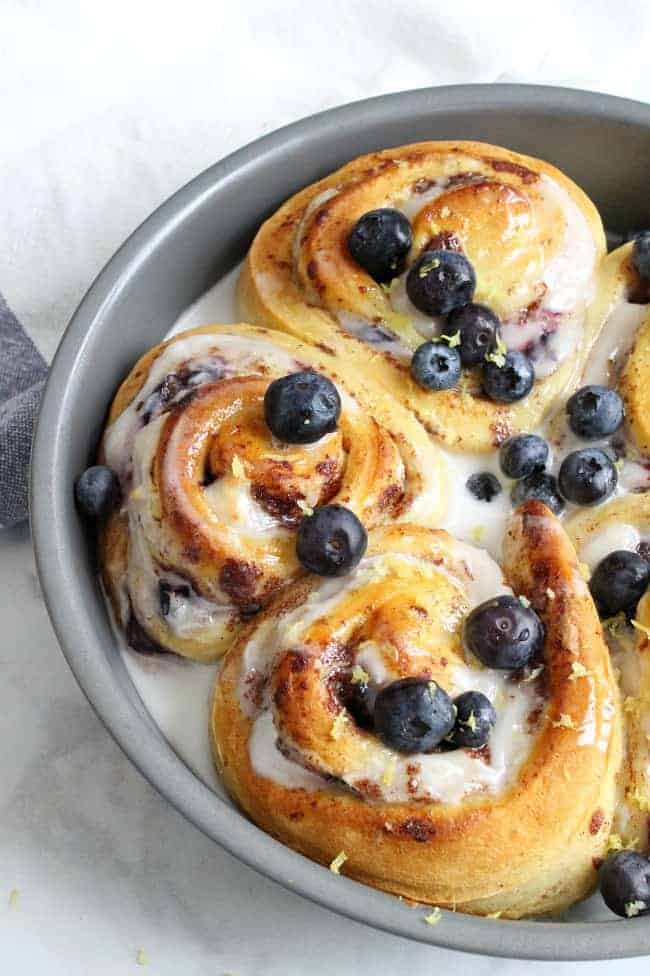 After a long winter I have decided that I am so ready for spring! I'm ready for light, blooming flowers and to actually see some green grass!
Our first winter in MN was actually not that bad and while I love the city we live in I am not super in love with the cold. That is definitely something I could give up, but these Lemon Blueberry Cheesecake Cinnamon Rolls are not something I want to give up!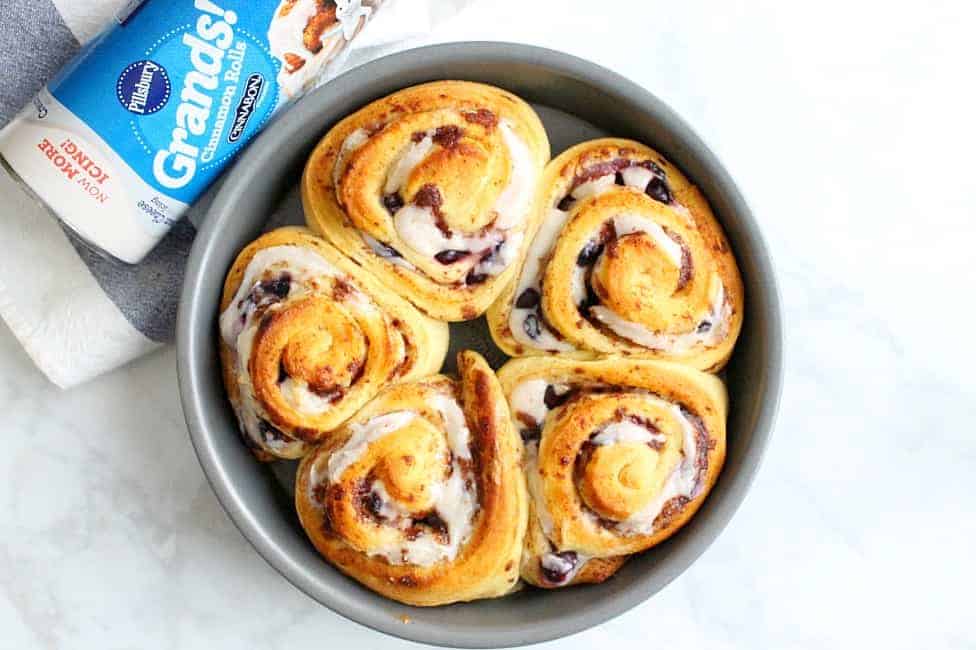 On the weekends we tend to keep things very low key around the house. We try to do this because we are running around super crazy all week long. We love taking our time getting up, making a delicious breakfast and hanging out in our pajamas.
For this particular breakfast I ran to Walmart and grabbed some Pillsbury Grands!™ Refrigerated Cinnamon Rolls with Cream Cheese Icing 5 ct 17.5 oz Can. I found these Carrot Cake Cinnamon Roll Cups Recipe that sounds super tasty so I gave it a shot but added my own spin to it!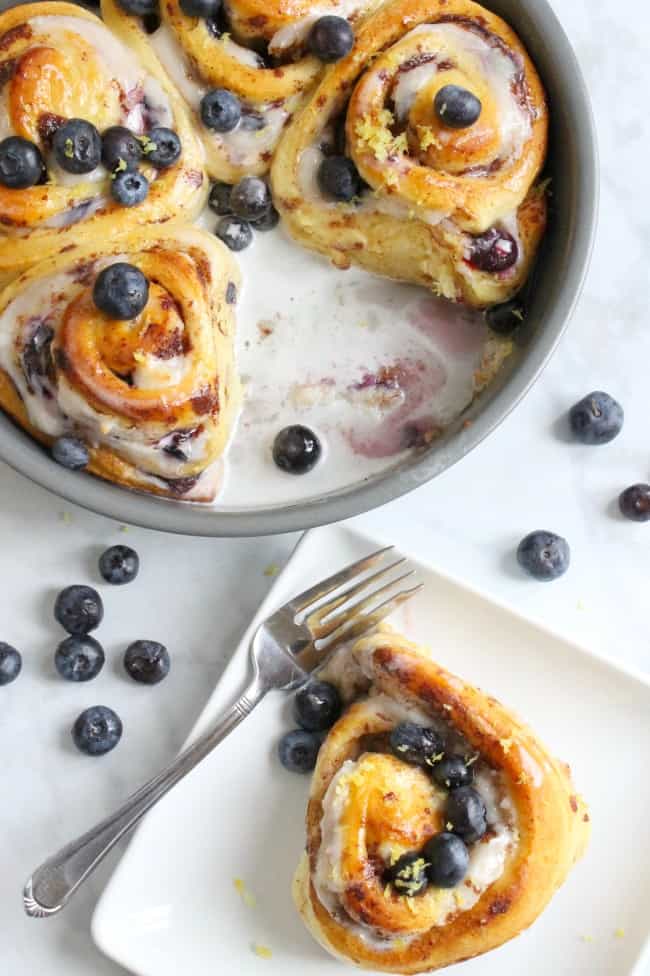 When making these cinnamon rolls you only need a few extra ingredients such as cream cheese, blueberries and lemons! Probably ingredients you already have in your refrigerator!
I decided to take the filling and actually put it inside the cinnamon roll. I believed this helps intensify the flavor and to where you could taste the lemons and blueberries in each bite!
Making these rolls ahead of time is completely acceptable! I just refrigerated mine and pulled them out in the morning and they were divine! ENJOY!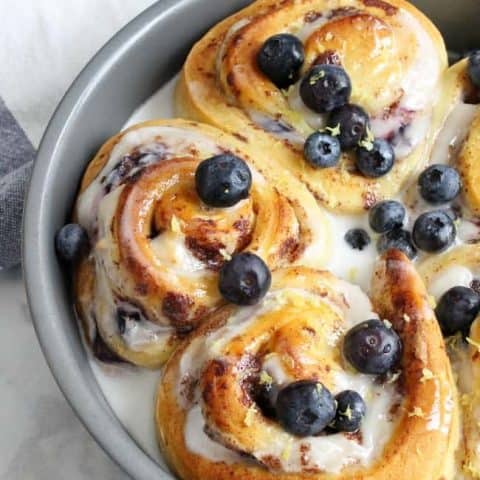 Lemon Blueberry Cheesecake Cinnamon Rolls
Ingredients
4 oz cream cheese, softened
2/3 cup powdered sugar
1 teaspoon vanilla
1/2 cup fresh blueberries
1 can, 17.5 oz Pillsbury™ Grands!™ refrigerated cinnamon rolls with icing
the juice of 1 lemon
zest of 1 lemon
1/4 cup blueberries
Instructions
Heat oven to 350°F. Grease 9 inch round cake pan with shortening or cooking spray.
In medium bowl, stir together cream cheesed powdered sugar until smooth.
Stir in vanilla.
Add blueberries and stir crushing the blueberries as you stir.
Place cream cheese mixture into a piping bag.
Unroll each cinnamon roll. Pipe a line of cream cheese mixture onto each roll. Reroll the cinnamon roll. Place in pan.
Bake for 15-18 minutes or until golden brown.
In the meantime microwave icing for 5 to 10 seconds or until it is fluid. Stir in lemon juice.
Pour over cinnamon rolls.
Top with zest and blueberries. Serve and ENJOY!
Notes
Recipe adapted from Pillsbury: https://www.pillsbury.com/recipes/carrot-cheesecake-cinnamon-roll-cups/509924e3-a53c-486b-b36a-2178be90f190
WANT TO CONNECT MORE WITH THEBITTERSIDEOFSWEET? FOLLOW AT:
Facebook | Pinterest | Instagram | Twitter