Leftover Turkey Puff Pastry Pot Pies make easy work of any Thanksgiving leftovers. Not just turkey, but green bean casserole, corn, or any other vegetable side dish you can throw at it!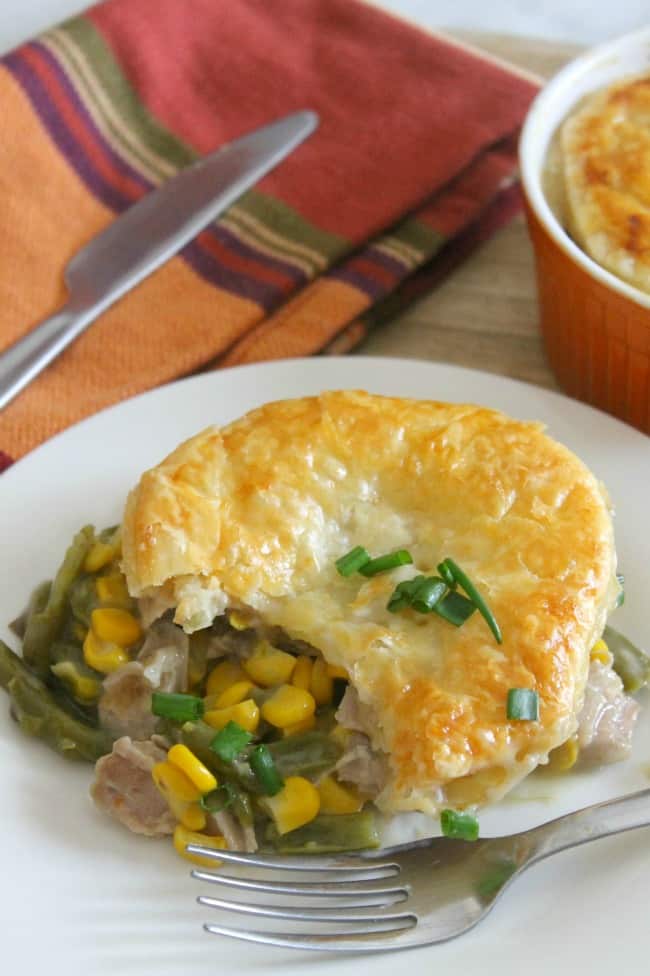 I'm curious if are you team leftovers or no leftovers?
If you are team leftovers you're going to love these leftover turkey puff pastry pot pies because it takes whatever leftovers that you have from Thanksgiving and it puts them into a little pot pie and you get a whole new meal! It doesn't get much better that!
So I decide to use green beans, cream of mushroom and corn to make these pot pies because I know at my Mom's house whenever I go to visit for Thanksgiving she always makes an enormous amount of corn! Corn is always the last leftover to go!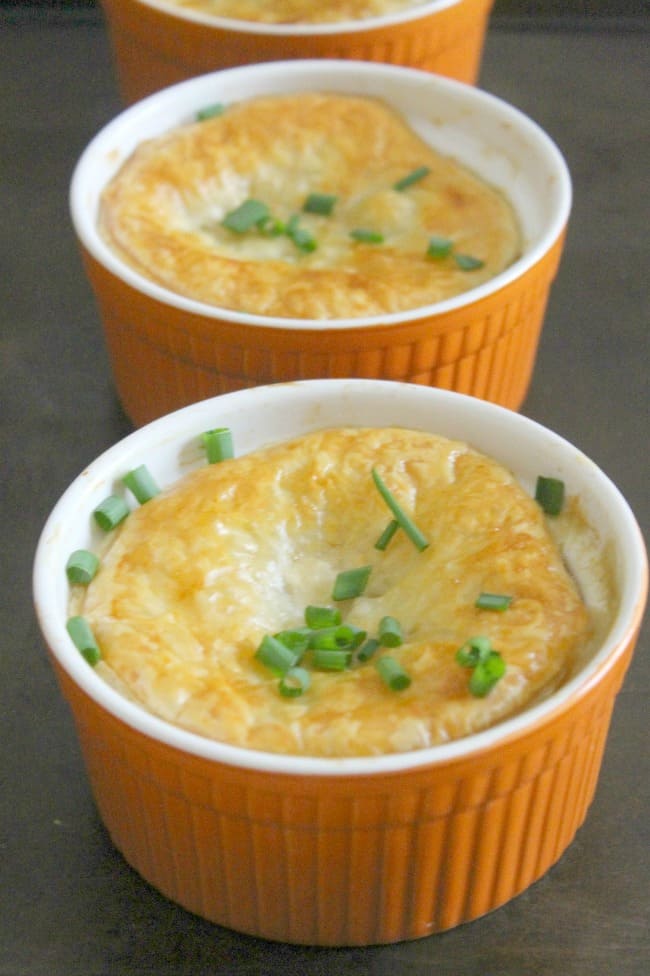 The way my Mom dealt with leftovers is that she would keep a 5 gallon ice cream bucket in the freezer. Whenever there were leftover vegetables or a ham hock, she would throw it into that bucket. When it was full she would defrost it and make a soup! That was definitely one way to feed 6 kids!
I get so mad when I have to throw something out that was leftover. It happens every few weeks where a container of something that was leftover was shoved to the back of the refrigerator and we just kind of forgot about it! Then you find it weeks later with things on it that we won't speak about today! Ewww!
When I made these individual puff pastry chicken pot pies I knew they were delicious but wow, I didn't expect you guys to LOVE them so much! They are going crazy on Pinterest! which is why it was natural for me to make these leftover turkey puff pastry pot pies because I guarantee in about two weeks you're going to have some leftover turkey and you're going to try to figure out what you want to do with it!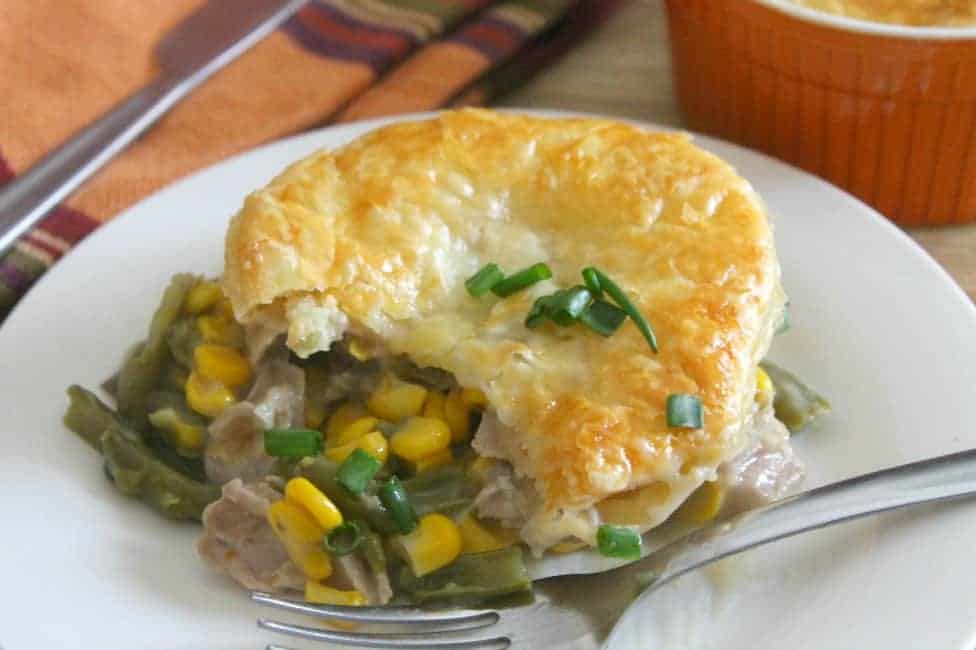 Go crazy and throw into these whatever vegetable you'd like! I made it with green beans and mushroom soup with green bean casserole in mind! I know I always have some of that leftover each year and the flavors were AMAZING!
If you are looking for something sweet with puff pastry how about these pumpkin cream horns or this maple pumpkin monkey bread!
WANT TO CONNECT MORE WITH THEBITTERSIDEOFSWEET? FOLLOW AT:
Facebook | Pinterest | Instagram | Twitter