With a mixture of crunchy and tomato sauce this makes a great combination for Kale Pizza!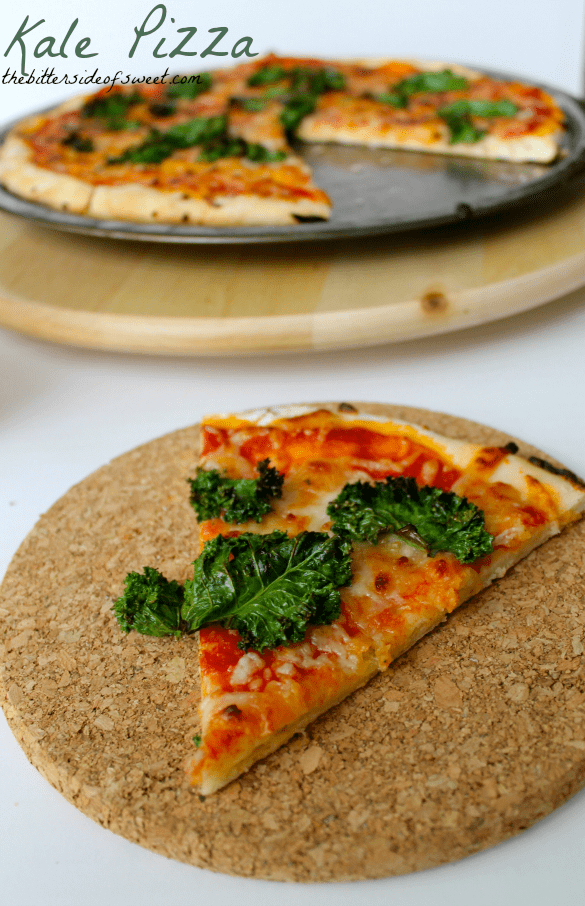 Before we get into the pizza some house cleaning first! Shall we? Are you a
Facebook Fan
? If not I would love for you to
follow me
there! Here is the
link
! Okay so did you know that you may not be seeing all of my updates?
I am new to Facebook so I am a little dense on how things are working over there but a while ago they changed things up and you may not be getting all of your updates that you would normally be seeing. Do what? Well we need to fix that!! Here are two very good 2 minute tutorials on how to ALWAYS see the updates from
theBitterSideofSweet
! Go check them out
here
and
here
!! Thank you to you all!!!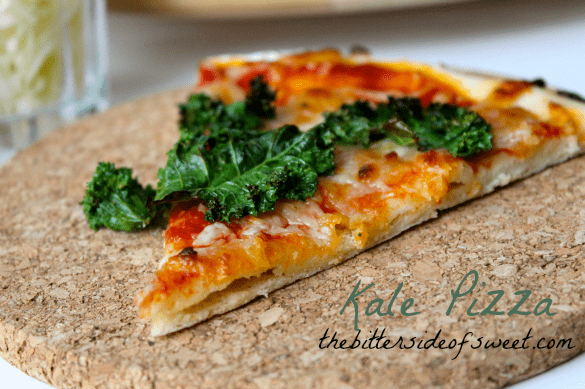 Remember the Kale Chips I made for you last week? Well the next day I made pizza using my basic Pizza Dough we learned how to do on Monday and my mind started rolling and I was thinking I should totally throw some kale up onto that pizza. I am so glad I did!! I enjoyed it so much. I actually wish I had more kale to top it but we ate it all up before I could! Again don't cook too long than the required time. Really we don't want any burnt kale. I may or may not know what this taste like but seriously it is not fun! ENJOY!!!!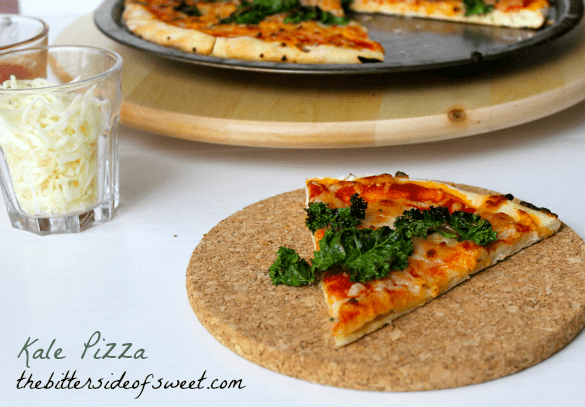 Want to connect more with TheBitterSideofSweet? Follow at:
Facebook | Bloglovin | Pinterest | Instagram | Google+ | Twitter
Kale Pizza
With a mixture of crunchy Kale and tomato sauce this makes a great combination for a homemade pizza!!
Ingredients
1 pizza dough
1/2 cup tomato sauce, no salt added
2 stems of kale, washed
1 cup mozzarella cheese
Instructions
Preheat oven to 425 degrees. Prepare 1 9"inch pizza pan by spraying with cooking spray.
Prepare kale by taking the leave off the stems and breaking into medium pieces.
Roll out pizza dough and place onto the pizza pan.
Spoon tomato sauce on and spread around till evenly distributed on the dough.
Top with mozzarella cheese.
Bake at 425 for 7 minutes. Open oven pull pizza out, add kale and continue to bake for 3 additional minutes or until crust is slightly brown and kale starts to crisp.
Cool for 5 minutes, cut and ENJOY!!
Want more from theBitterSideofSweet?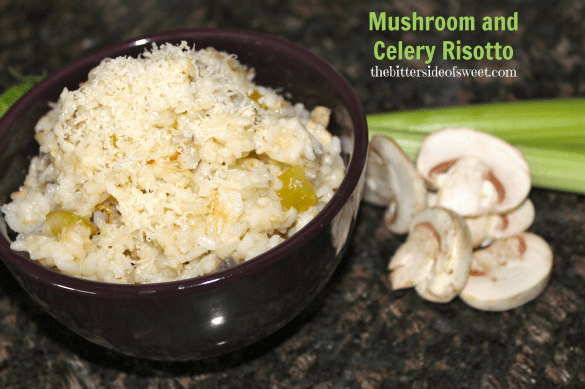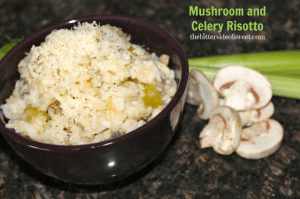 Butterscotch Chocolate Popcorn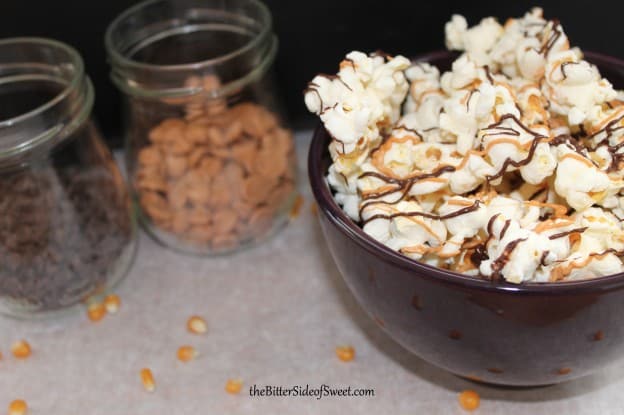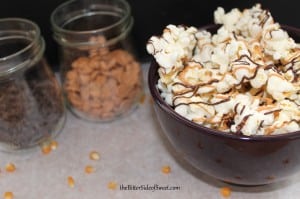 Black Cherry Frozen Yogurt Pie