"This shop is part of a social shopper marketing insight campaign with Pollinate Media Group® and Post Pebbles, but all my opinions are my own. #pmedia #PostWalgreens http://my-disclosur.es/OBsstV"
We are big breakfast eaters especially when it comes to cereals. My kids eat it just about everyday of the week, except on the weekends. On the weekends we like to mix it up and eat pancakes as well. Adding one of their favorite cereals to pancakes to make Fruity Pebbles Pancakes was the perfect Saturday morning treat for them!
Lately Saturdays, if we have good weather, are spent outdoors. Enjoying the Spring air and the budding flowers and watching the growth of our fruit trees! We are super excited about having our fruit trees. It is the first year so we are not sure if they will produce any thing, but we are hoping.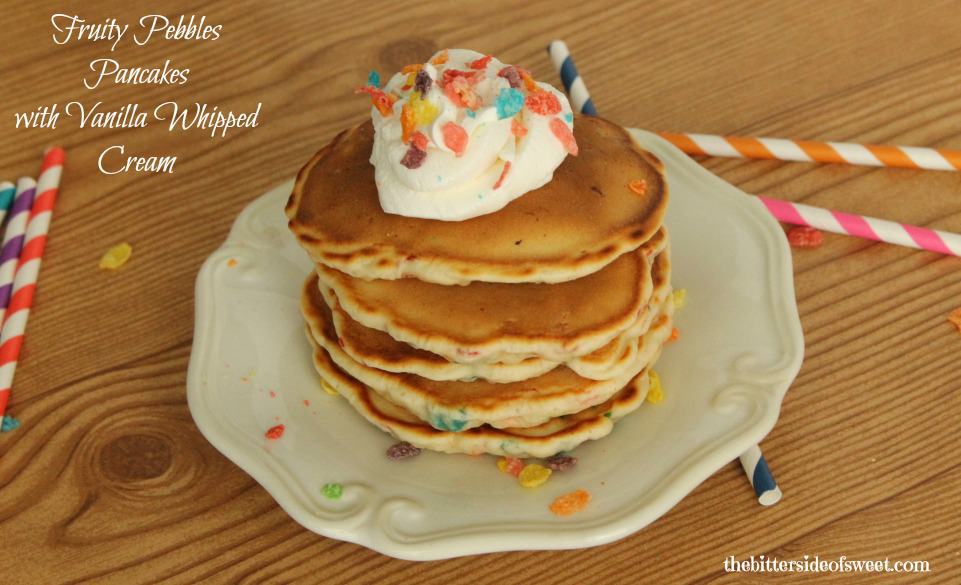 Adding fruity cereal to our weekend pancakes was definitely something else that made us excited! The color and the flavor were exactly what we hoped for when we took a big bite out of these Fruity Pebble Pancakes. Topped off with a vanilla whipped cream took these pancakes over the edge!
The ingredients required to make the pancakes are really simple and mostly household staples, so it doesn't require a bunch of trips to the store to get what you are looking for. If you don't have that box of Fruity Pebbles on hand head on over to Walgreens  because they have all of the Post cereals (Honey Bunches of Oats, Fruity Pebbles, Great Grains, Grape Nuts) on sale for $1.99 from March 30 – April 5, while supplies last. That is such a deal that you can not beat.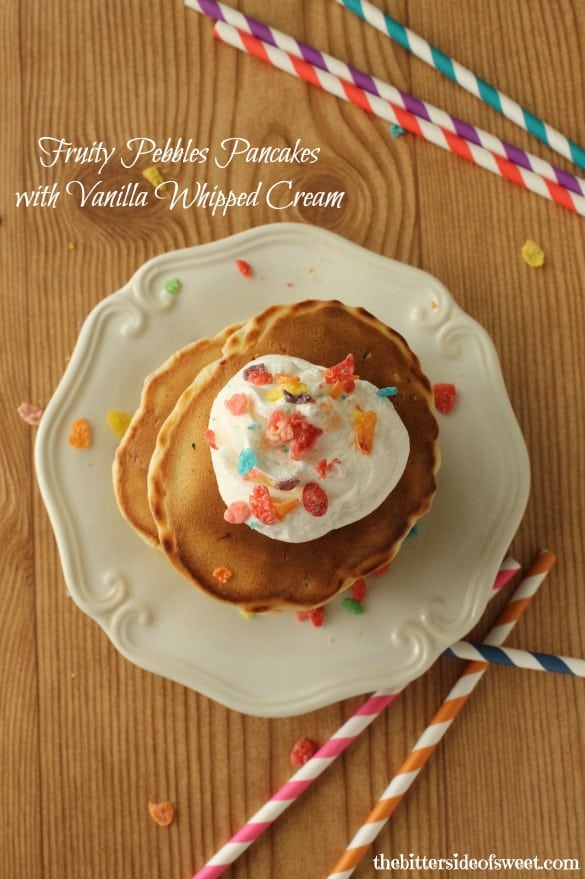 Want to connect more with TheBitterSideofSweet? Follow at:
Facebook | Bloglovin | Pinterest | Instagram | Google+ | Twitter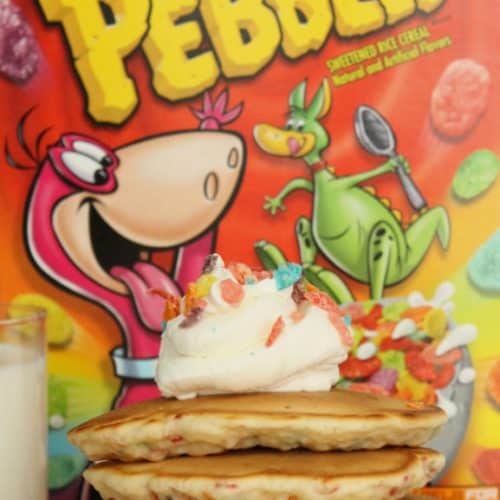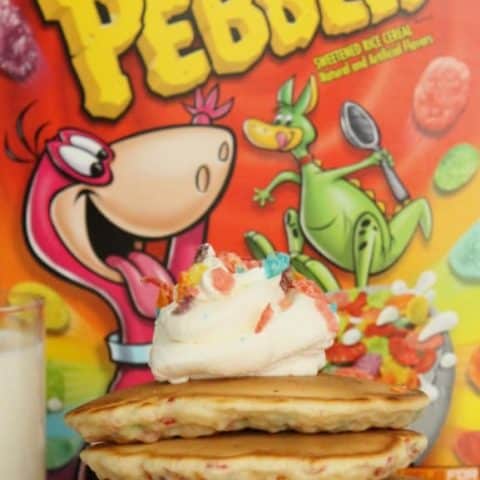 Fruity Pebbles Pancakes with Vanilla Whipped Cream
Simple homemade pancakes filled with the flavor of fruity cereal topped off with vanilla whipped cream.
Ingredients
FOR THE PANCAKES
1 1/2 cup all purpose flour
2 tsp baking powder
1 tablespoon sugar
1 cup milk
2 tablespoon oil
1 egg
1/2 teaspoon vanilla extract
1 cup Fruity Pebbles Cereal
FOR THE WHIPPED CREAM
1/2 cup heavy whipping cream
1 teaspoon vanilla extract
1 tablespoon sugar
Instructions
Preheat griddle or non stick pan on medium heat.
Mix flour, baking powder and sugar in a large bowl.
Whisk together milk, oil, vanilla and egg in a small bowl.
Add milk mixture to flour and mix well.
Stir in cereal
Cook on griddle or in non stick pan till bubbles form and break about 3 minutes
Then flip and cook for 2 minutes more or until brown.
In mixer add heavy whipping cream and vanilla. Mix till cream starts to thicken then add sugar.
Mix for 4 minutes or until cream is thick.
Top onto pancakes and ENJOY!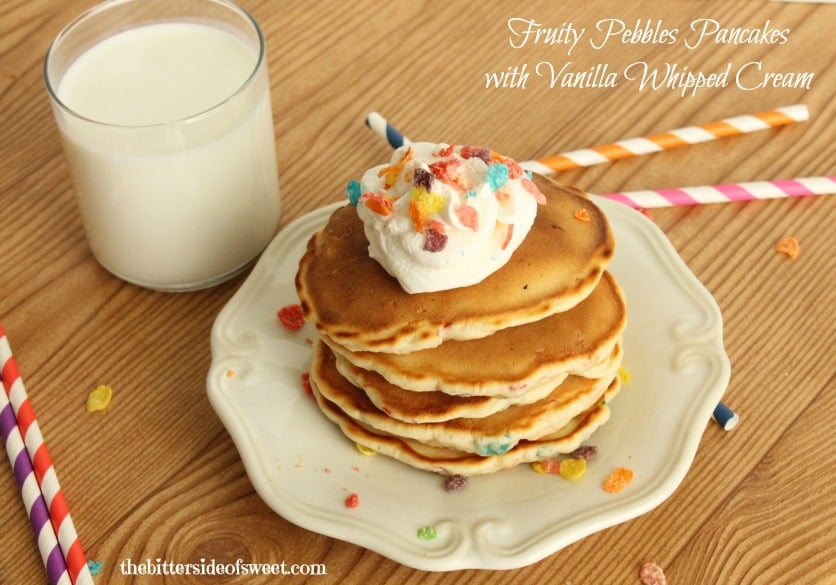 this recipe may be linked to these sites