Cotton Candy is a fun sweet treat for all ages. These Cotton Candy Rice Krispy Treats combine two childhood treats into one to make the new favorite childhood treat!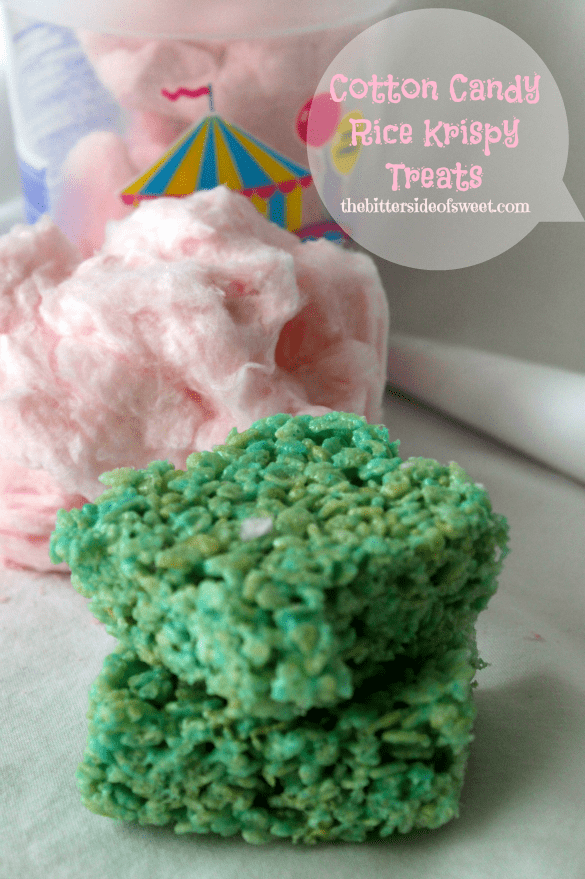 Or if you are like me, you like these more than your kids do!!
I am a super nut for rice krispy treats. I think they are so easy and can be put together in a snap. You can microwave your marshmallows or over the stove which ever you prefer. I actually do both methods. It just depends on the mood I am in on which way I chose to do it.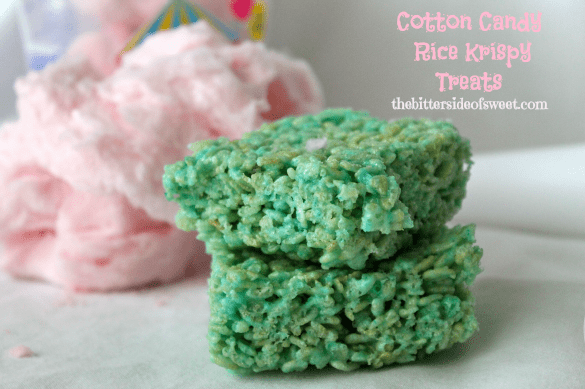 This treat is a continuance of my daughter's birthday last Friday. I whipped a few things for our little celebration for her. It was just us so I didn't want to go to heavy on the food especially after she requested  homemade pizza for dinner. I knew she would be getting lots of sweet treats but this stayed with the theme so I just HAD to make them!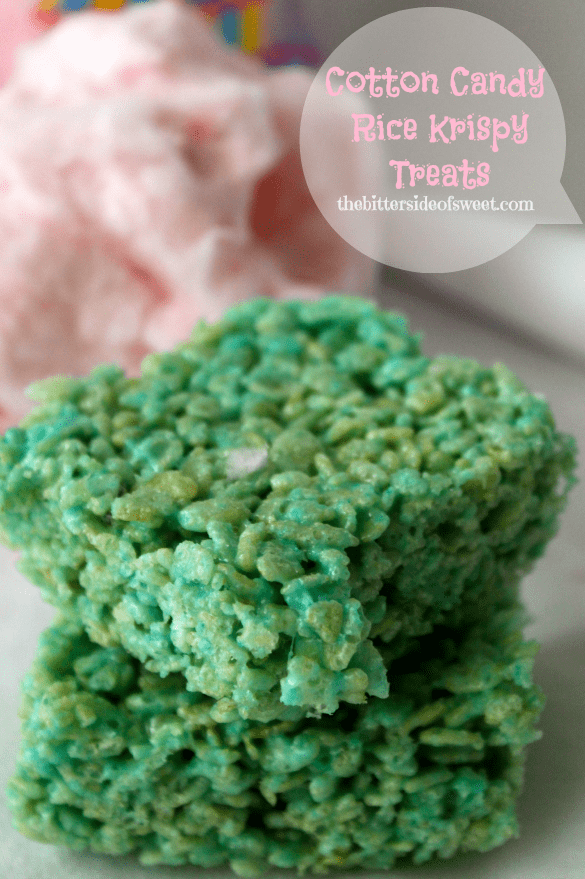 Now that I have discovered Duncan Hines Frosting Creations I am hooked. I have used the flavorings for cupcakes and I knew it could totally work with adding it to marshmallows. I was worried that the flavor would not come through after everything was put together but I was wrong! This worked out great and I can't wait to try other flavors!! ENJOY!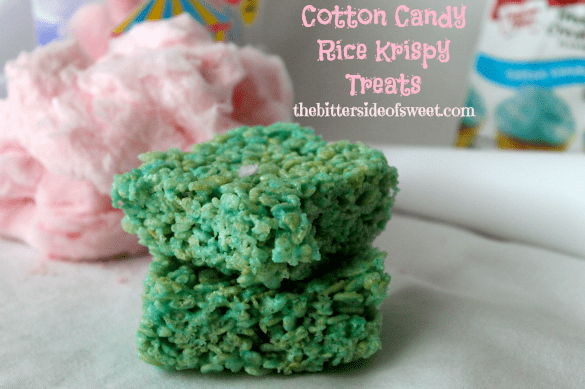 Want to connect more with TheBitterSideofSweet? Follow at:
Facebook | Bloglovin | Pinterest | Instagram | Google+
Cotton Candy Rice Krispy Treats
Add fun cotton candy flavor to a beloved childhood treat to get an amazing new kind of treat!
Ingredients
4 tablespoons unsalted butter
6 cups rice crispy cereal
1 10. oz bag of regular size marshmallows
1 0.10 oz packet of Duncan Hines® Frosting Creations™ Cotton Candy Flavor Mix
Instructions
Prepare 8x8 pan by adding a coat of non stick cooking spray.
Melt butter in a large pot.
Add marshmallows till melted. Remove from heat. Stir in cotton candy flavor mix.
Add cereal and stir till combine. Work quickly.
Spread into pan with spatula.
Rest in pan for 10 minutes, cut and ENJOY!
Need more snacks? Here you go!!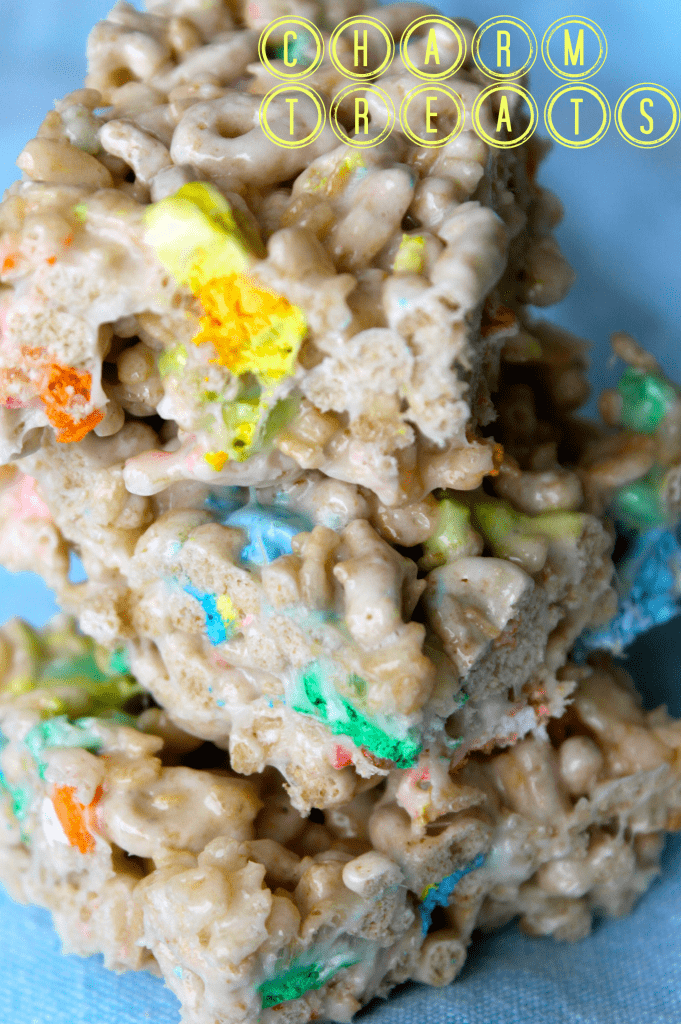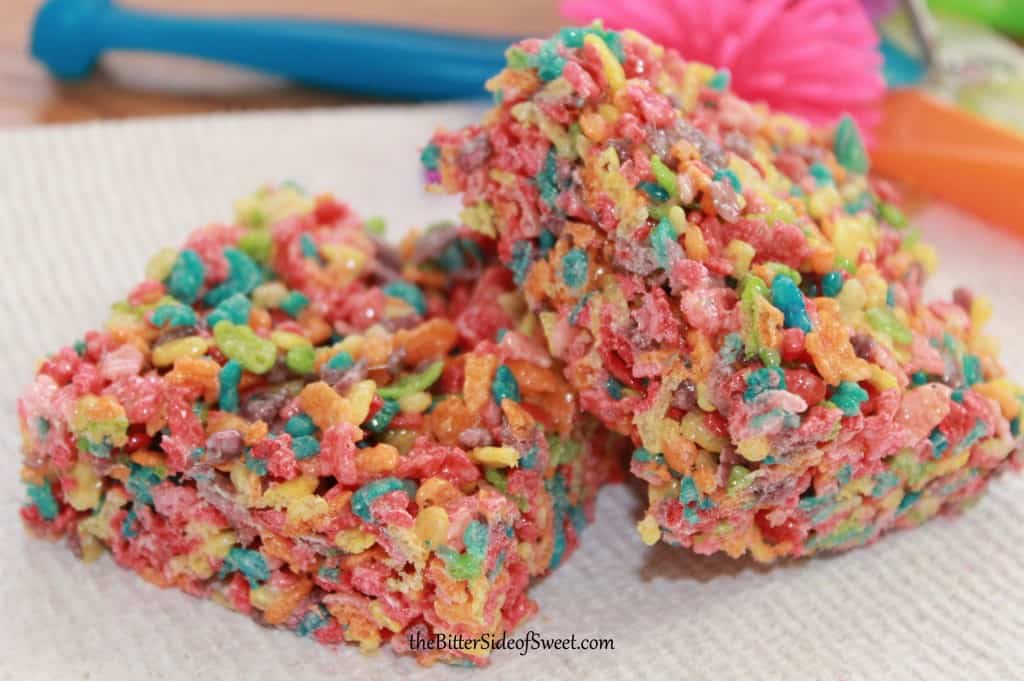 Strawberry Chocolate Rice Krispy Treats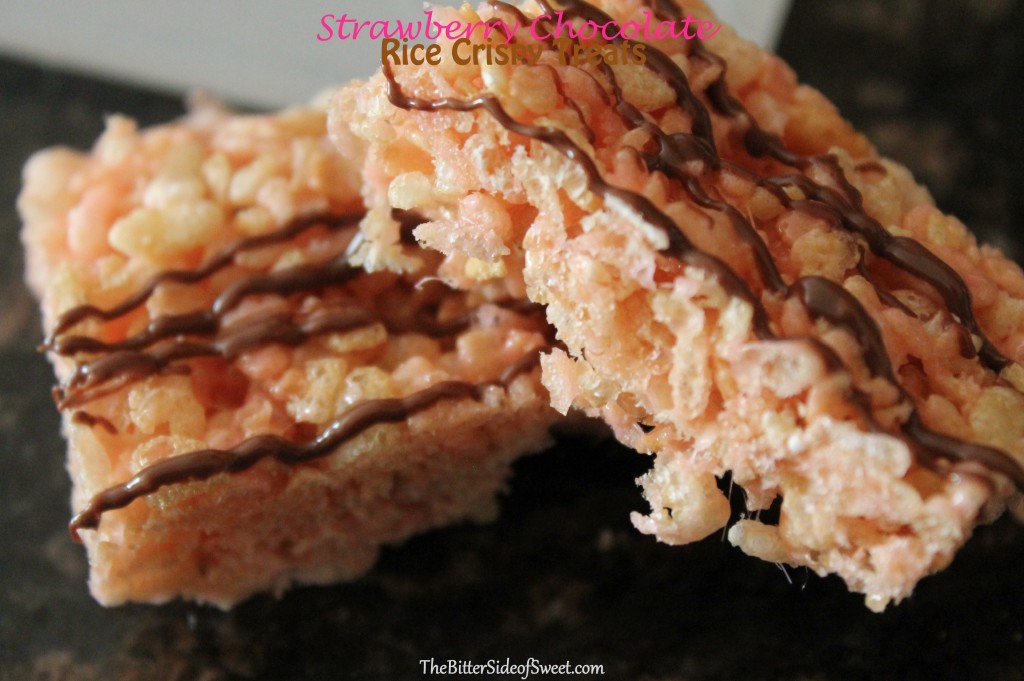 This recipe is linked at these sites!