Lucky Charms has to be my kids all time favorite cereal. These Charm Treats are the new favorite in our house. We buy the cereal by the bulk so it is always in stock and we still run out of quicker than any other cereal.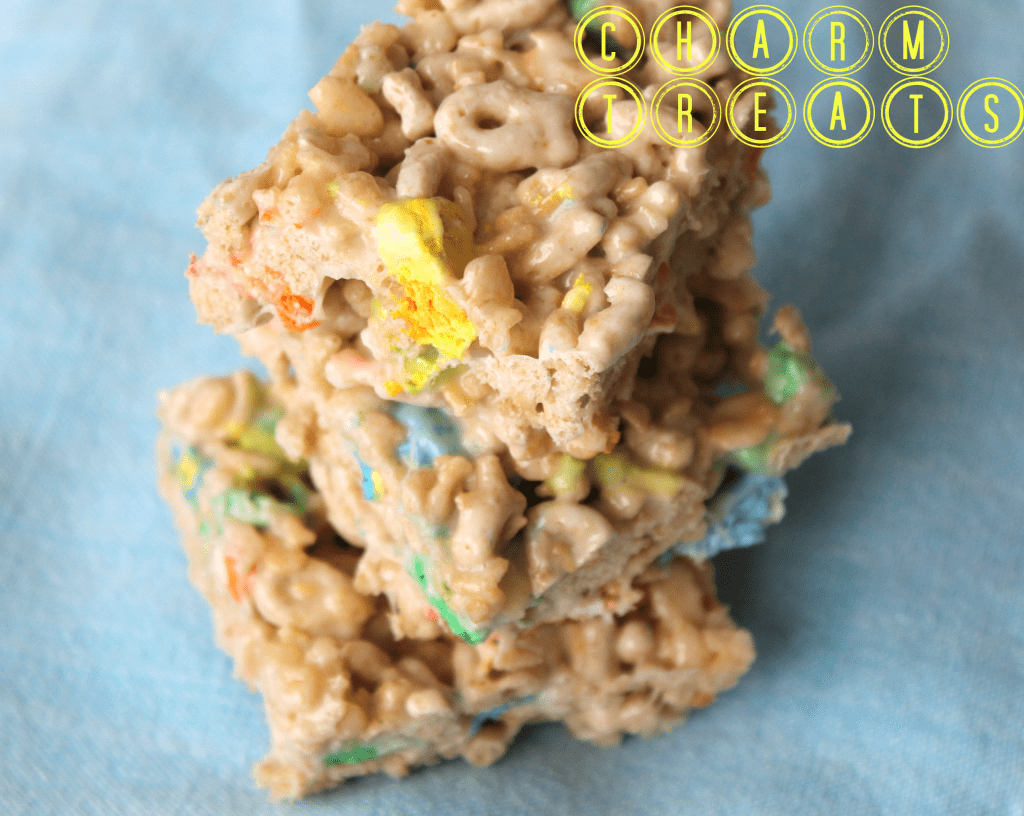 So I think you guys should try this. It is a fast snack and they will think you are like the best parent ever because it is better than store bought.
My daughter went to school and her friend offered her a store bought treat made with this cereal. Her friend also asked her if she ever tried it before? She said "yes, my mom has made them!" Her friends then says "your mom makes everything."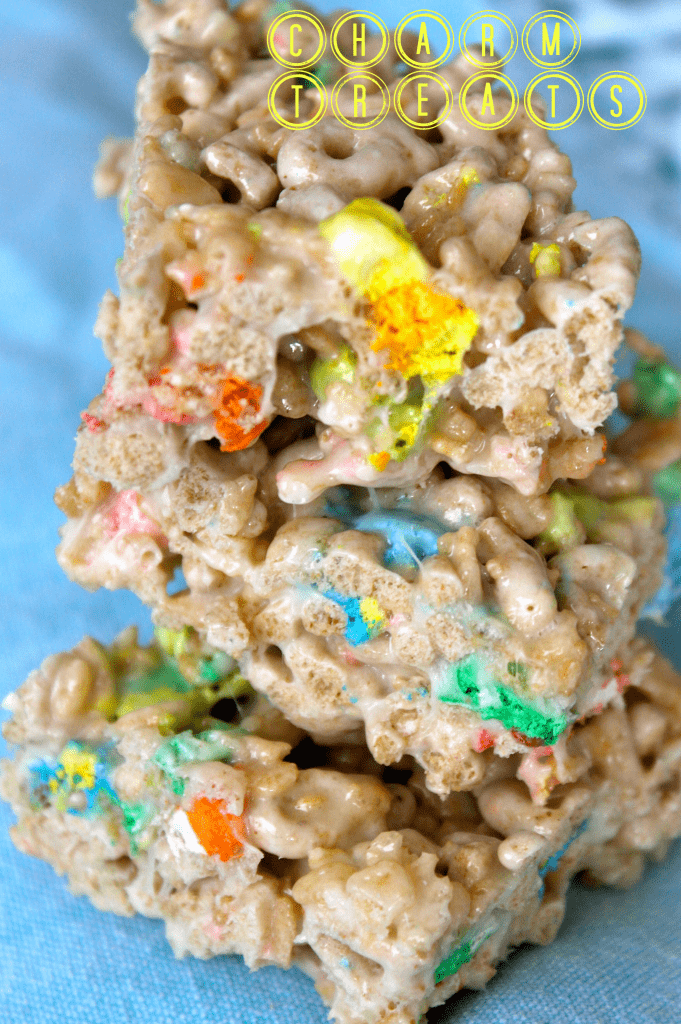 I was thinking YOU GOT IT and proud of it! I totally want to be one of those moms who all of my kids friends want to come hang out our house just for food. I could deal with that for sure!
So take a moment or two and go make these Charm Treats. Why are they called that? Well I tried to stay true to the original rice crispy treats a bit and actually added a cup of rice krispies to the mixture.So what do you get when you combine Lucky Charms and Rice Krispies Cereal? Charm Treats!!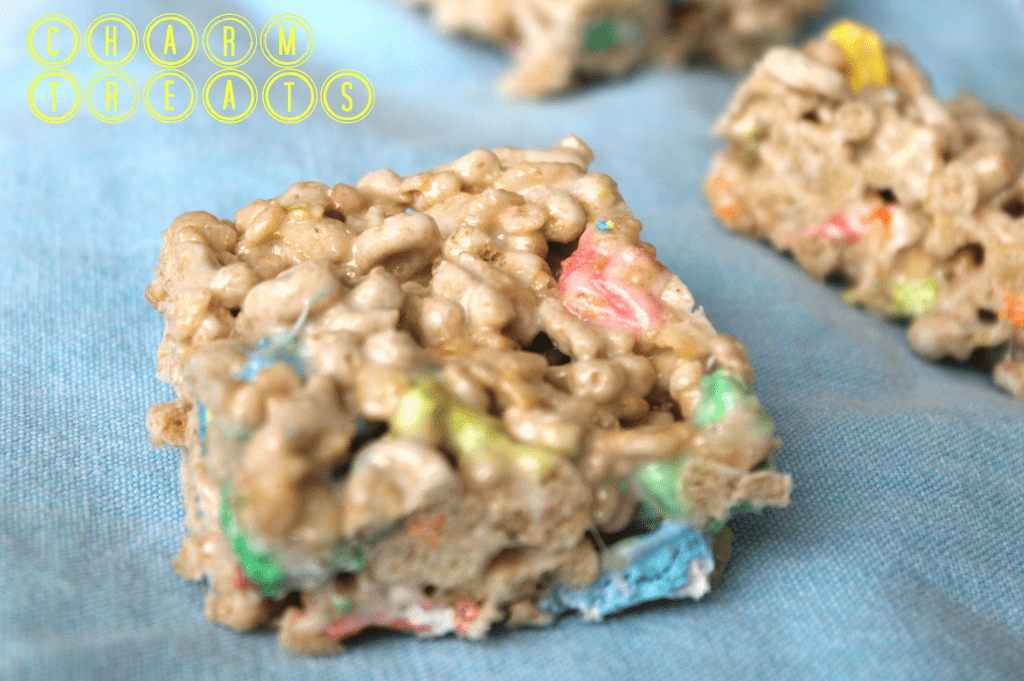 Want to connect more with TheBitterSideofSweet? Follow at:
Facebook | Bloglovin | Pinterest | Instagram | Google+
CHARM TREATS
YIELDS: 16 bars
PREP TIME: 25 minutes
COOK TIME: 5 minutes
TOTAL TIME: 30 minutes
Ingredients:
3 cups Lucky Charms Cereal
1 cup Rice Krispies Cereal
4 tablespoons butter
4 cups mini marshmallows
Directions:
1. In large pot melt butter and marshmallows together.
2. Take off heat and add both cereals, then mix quickly.
3. In large 9 x 13 pan spread out the treats evenly in the pan.
4. Wait 20 minutes, then cut and ENJOY!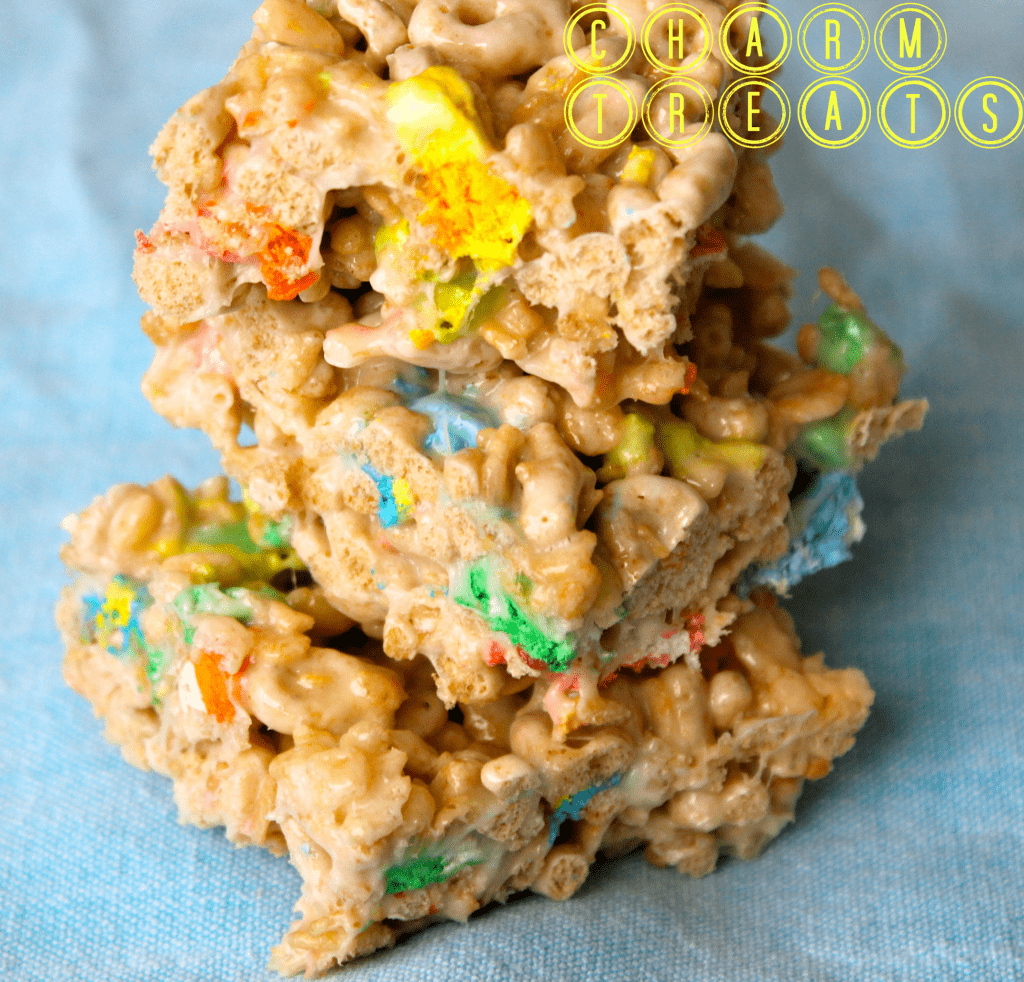 This post is linked up at:
Flourmewithlove    Couponingncooking 
InsideBrucrewlife  PintsizedBaker  Bunsinmyoven