Add the flavors of amaretti and chocolate together in these elegant Chocolate Amaretti Mousse Cups!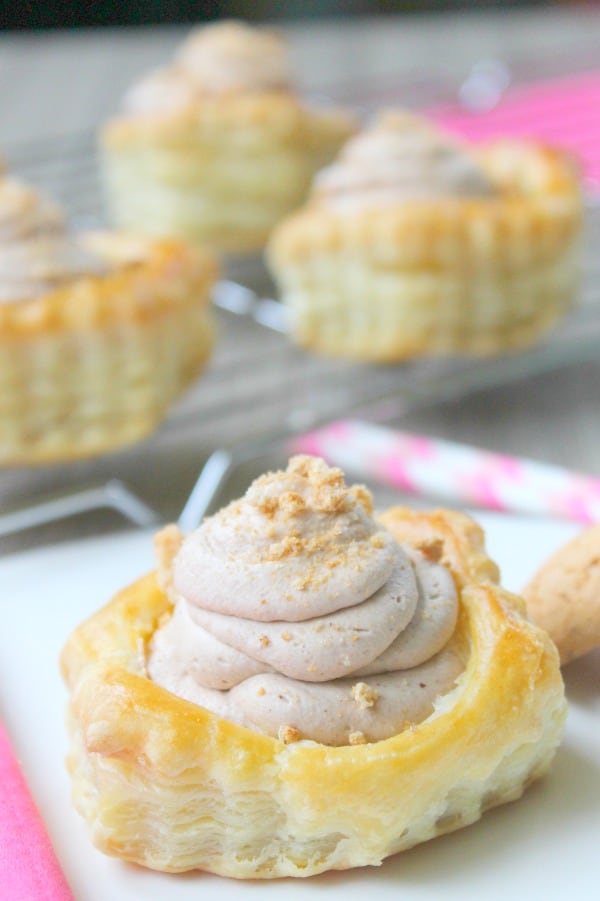 Let me tell you. My world changed when I made this Chocolate Amaretti Mousse Cups Recipe. I have been working with puff pastry for some time but I was not aware of puff pastry shells.
I have used the cups when I made these strawberry cream puff pastry cups but I didn't know about the shells, until now! They are a surprisingly bigger size than I expected.
After using the cups that are so tiny and only takes a little filling to get them full I had to change up my game plan just a little when making these. I am so glad that I did!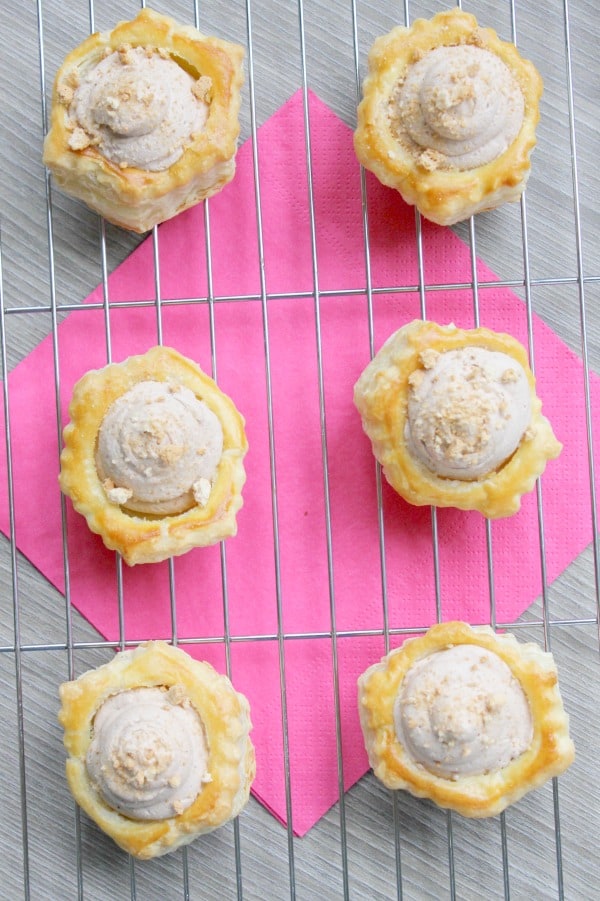 So what I did was after I had my shells all baked up and looking pretty I added an amaretti cookie into the middle. That took care of some of the space inside!
So what are amaretti cookies? They are these little crunchy cookies that are made with bitter almonds but have some sweetness to them.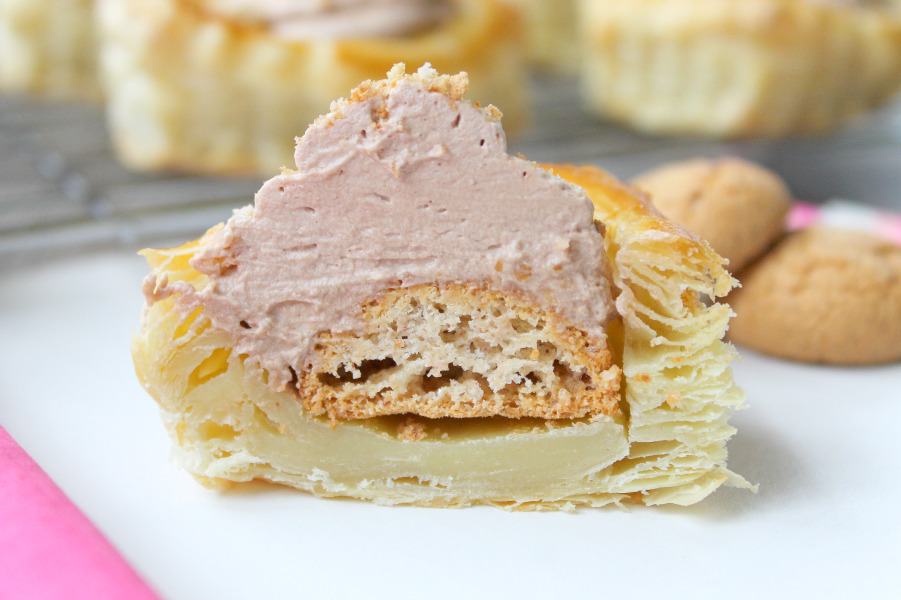 Now I took into consideration that the cookies were crunchy so I put them into the center of the shells when they were still warm. It softened up the cookies just enough so when you take a bit it is perfection!
The box for the shells only contains six so if you are wanting to make these for a crowd you will need to grab a few extra boxes. To make the "mousse" filling is quite simple too. I actually didn't use any eggs.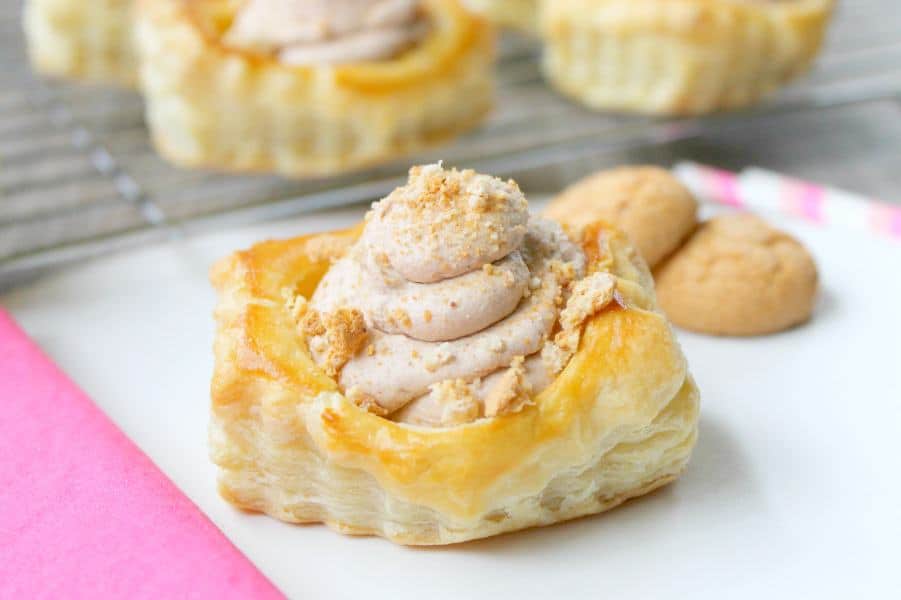 All that I used was some heavy cream, cocoa powder and powdered sugar.. I really didn't want to use any eggs because if I did then the filling would take awhile to set. That doesn't help me when trying to make quick desserts. So I chose the alternate route and was glad I did! If you are looking for more chocolate puff pastry recipes try these chocolate covered strawberry tarts or these toasted marshmallow napoleons! ENJOY!