I needed a cookie to go along with lunch so I made these Cherry Pie White Chocolate Chips Cookies! #luckybakes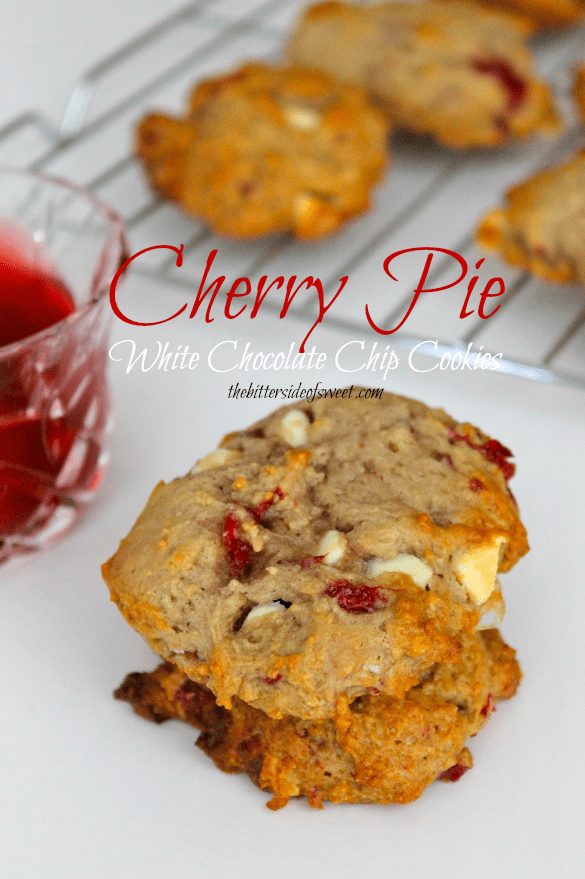 Last week my husband spontaneously invited some co-workers over to lunch. I love to cook and host lunches or dinner parties so I thought sure why not!
What I do have a problem with is stress. I need things to run smoothly and perfectly and I get myself all worked up ( and everyone around me) and then of course everything goes off with a hitch and it was a success!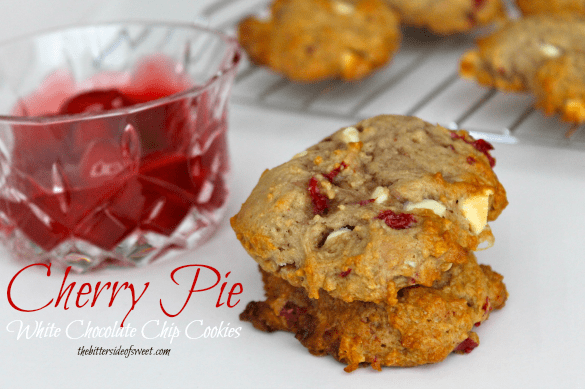 When I do host something the first thing I think of is dessert! So I made cookies. Well they were just okay. I needed them to be great! I originally made these using the recipe from my M&M Marshmallow Cookies. I followed it almost exactly but it didn't quite work with the cherry pie filling. So I went back to the drawing board and tweaked the recipe. Success. It happened again! And it tasted great! These cookies have cherry pie filling in them and Greek yogurt so they are super moist on the inside with a little crunch on the outside. I went with using a little shortening this time instead of butter. I really just didn't want my cookies to expand too much like they did the first time. Seriously guys they were flat, super flat. We can not have that in a cookie. To top it all off I added white chocolate chips. They mix well with cherries and the flavor is wonderful! So go make these and ENJOY!!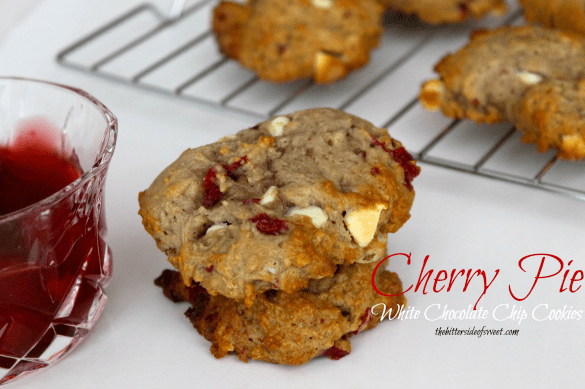 Want to connect more with TheBitterSideofSweet? Follow at:
Facebook | Bloglovin | Pinterest | Instagram | Google+ | Twitter
Cherry Pie White Chocolate Chip Cookies
Cherry Pie filling added to the dough makes for a great tasting cookie!
Ingredients
1/2 cup shortening
1/3 cup dark brown sugar, packed
1/3 cup sugar
1 egg
1/3 cup non-fat vanilla Greek yogurt, I used Chobani
2 cups all purpose flour
1 teaspoon baking soda
1/2 teaspoon salt
2/3 cups cherry pie filling, I used Lucky Leaf
1/2 cup white chocolate chips
Instructions
Preheat oven to 350 degrees. Prepare two cookie sheets lined with parchment paper.
In mixer add shortening, brown sugar, and sugar. Mix till creamy.
Add egg and mix till creamy.
Slowly add Greek yogurt.
In separate bowl combine flour, baking soda and salt.
Add flour mixture to mixing bowl and continue to mix.
Lastly mix in cherry pie filling till all is incorporated.
Stir in white chocolate chips.
Drop by the tablespoons onto prepared cookie sheets.
Bake for 9 minutes or until edges are golden brown.
Cool and ENJOY!!
Need more cookies? Here you go!!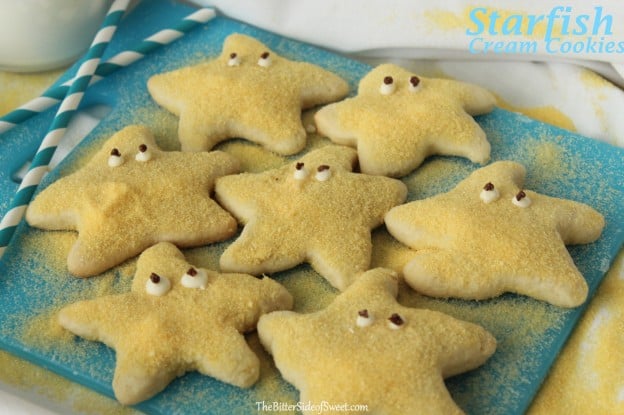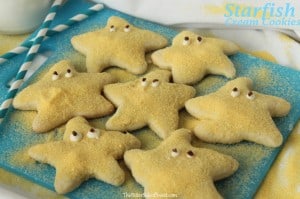 Gingerbread White Chocolate Chip Cookies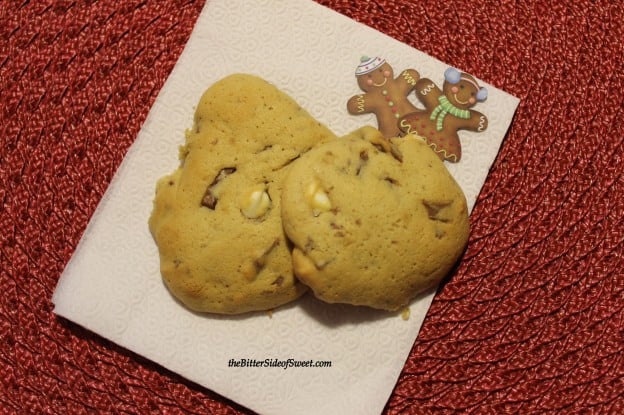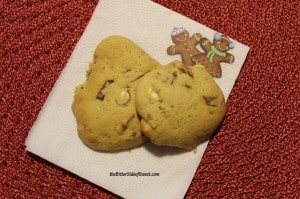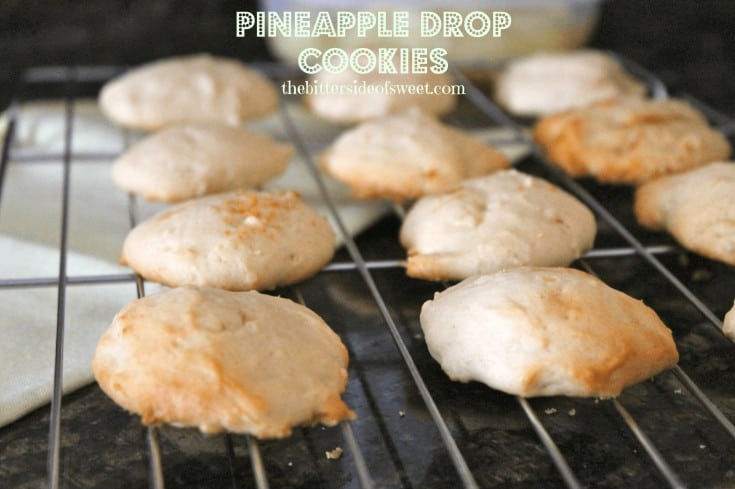 This recipe may be linked at these sites!