Start your day with a refreshing Cherry Berry Smoothie!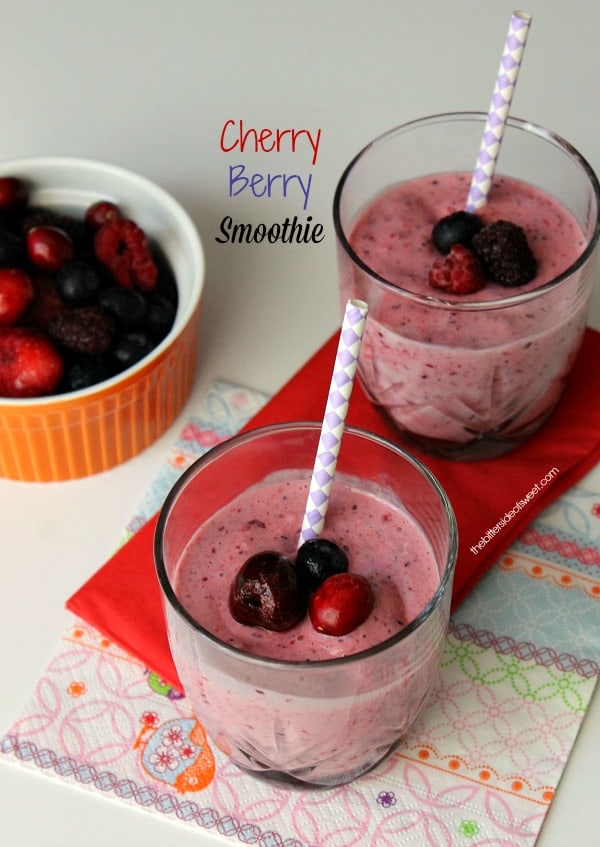 Well this is my first recipe of 2015. I have been slow to getting back in the kitchen since the holidays but I have lots of goodies and treats coming your way so make sure you stick around!
I will admit I am horrible at eating breakfast. This became worse around the holidays. I normally throw back a cup of coffee and head into my day straight on. Then around 10 am I realize I didn't eat!
This occurred again this last week. I was out of the door by 8 on Thursday. Ran to three schools, the pharmacy and target and home by 10. I was definitely in need of something and since I have had smoothies on the brain I decided to make this cherry berry smoothie one.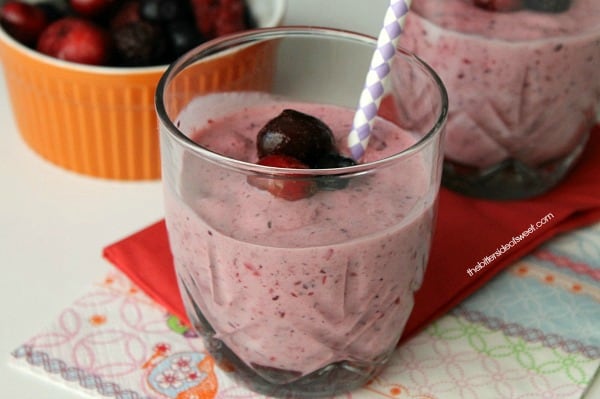 It was the perfect mid morning treat for me and the kids enjoyed the rest of it for their afternoon snack. And guess what? Super fast and easy! I threw the ingredients in, pureed them in my blender and was enjoying this three minutes later (probably didn't even take that long, but lets just say it did)! It does not get much better than that! ENJOY!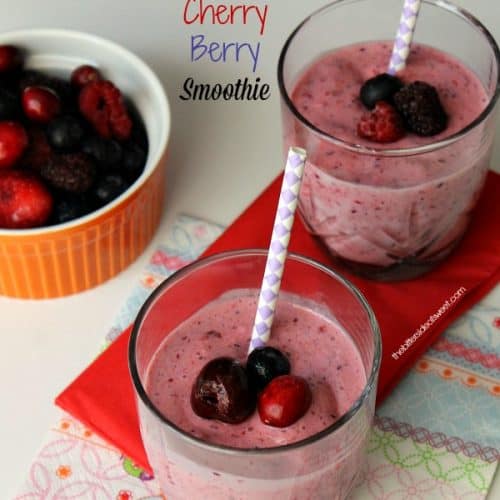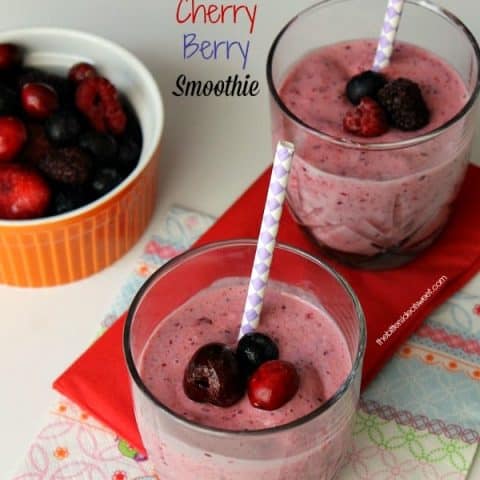 Cherry Berry Smoothie
A quick and easy smoothie with no added sugar!
Ingredients
1/2 cup fresh cranberries
1/2 cup frozen berries medley
1/2 cup frozen cherries
1/2 cup vanilla bean greek yogurt
1/2 cup milk
Instructions
In blender add milk, yogurt, cranberries, berries and cherries.
Puree until smooth. Pour into glass and ENJOY!
Recommended Products
As an Amazon Associate and member of other affiliate programs, I earn from qualifying purchases.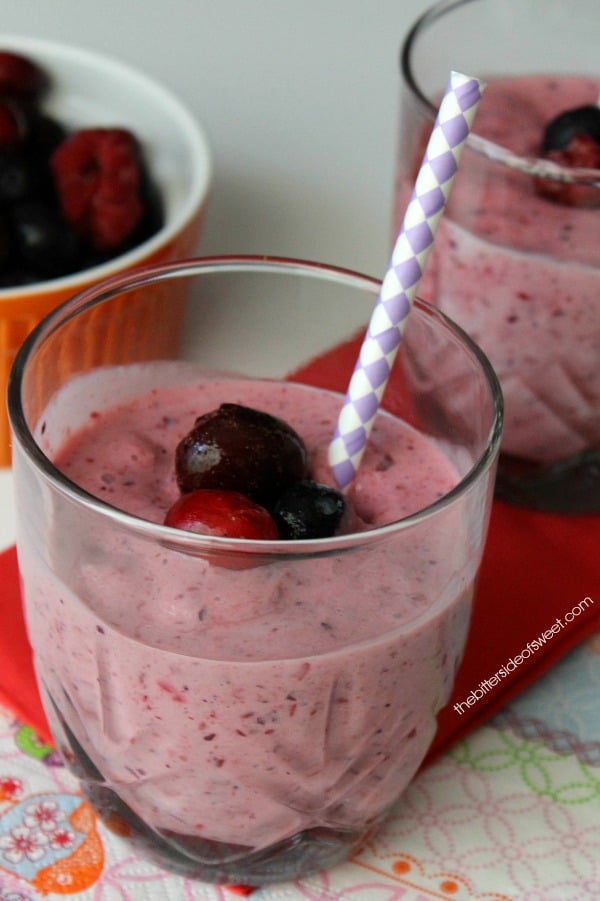 If you want more smoothies here are some good ones from around the web: