Puff Pastry Pepperoni Pizza is the way to get pizza on the table in minutes! You'll never have an excuse for delivery again.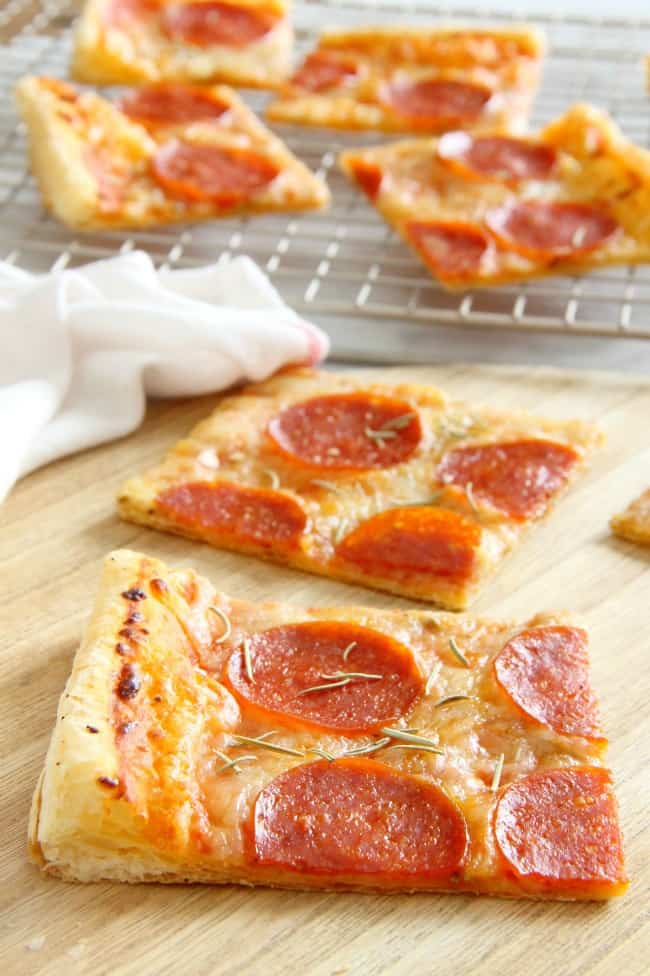 This Puff Pastry Pepperoni Pizza is seriously life changing! Now how could that be? Well you see, I make homemade pizza every single Saturday that we are home and sometimes when we are traveling too.
So when I decided to use puff pastry to make pizza that was a big deal for me because I also make my own pizza dough.
…