Blueberry Lemon Ice Cream is a no churn ice cream that is pack with flavor and perfect for summer!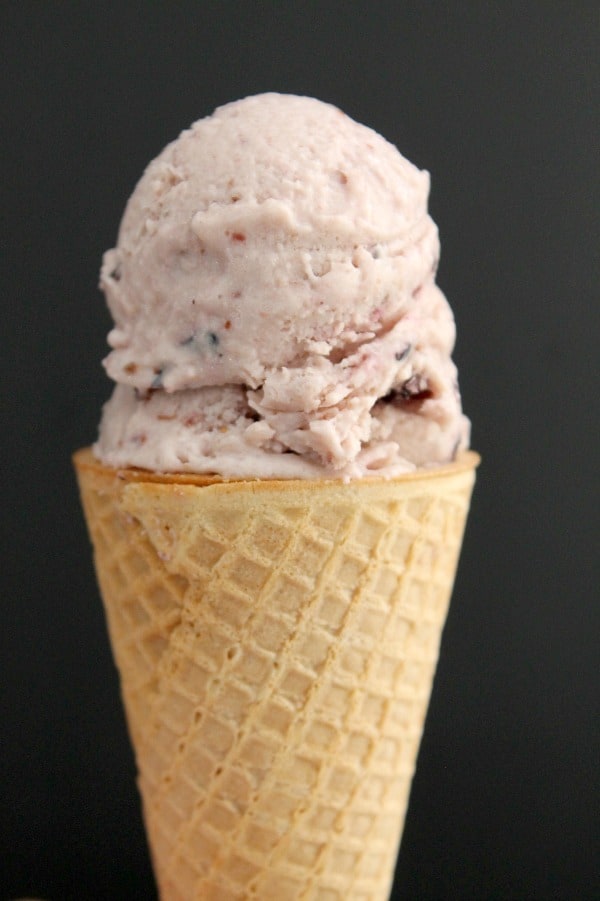 Hi my friends! I hope you are having a great week? I am popping in here a second time to bring you the second recipe that I am adding to Ice Cream Week! If you didn't catch the first one, make sure you hop on over to see this Strawberry Banana Ice Cream!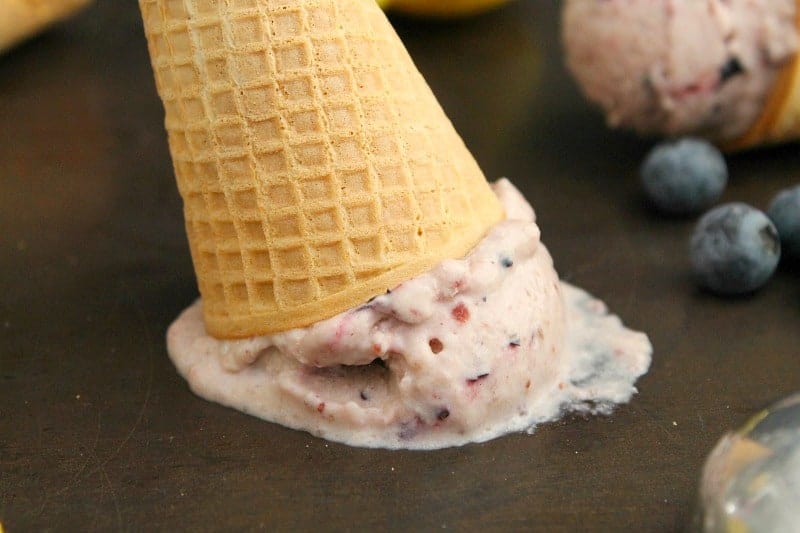 The girls really enjoyed this because of the blueberry flavor AND because I bought ice cream cones to serve it in.
My 7 year old was super excited because they were "her favorite cone!"
It's the simple things in life, am I right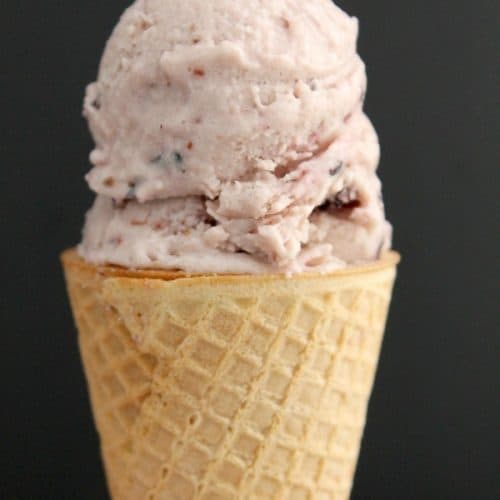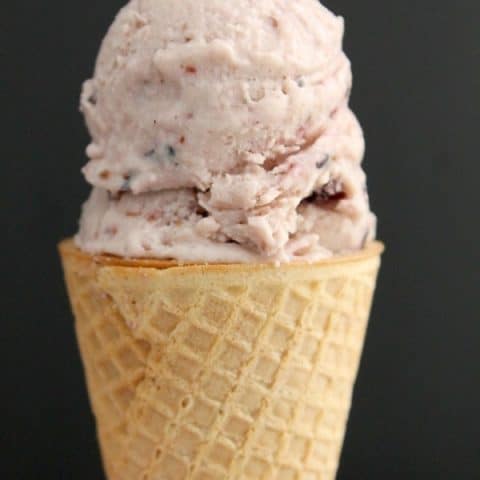 Blueberry Lemon Ice Cream
Prep Time:
4 hours
10 minutes
Total Time:
4 hours
10 minutes
Ingredients
1/4 cup blueberries
3 tablespoons lemon juice
1 tablespoon honey
3 bananas, sliced and frozen
1 cup heavy whipping cream
1 tablespoon honey
lemon zest
Instructions
To make the blueberry purée:
Purée blueberries, lemon juice, and honey in processor until smooth. Remove from processor.
Add bananas to food processor. Pulse a few times to break up the fruit.
Continue to pulse until creamy. (you may have to open up and scrape down sides)
Mix whipping cream, honey and vanilla in mixer until you have firm peaks.
Stir into whipping cream and blueberry purée into banana mixture.
Spoon into freezing container and freeze for 4 hours or overnight.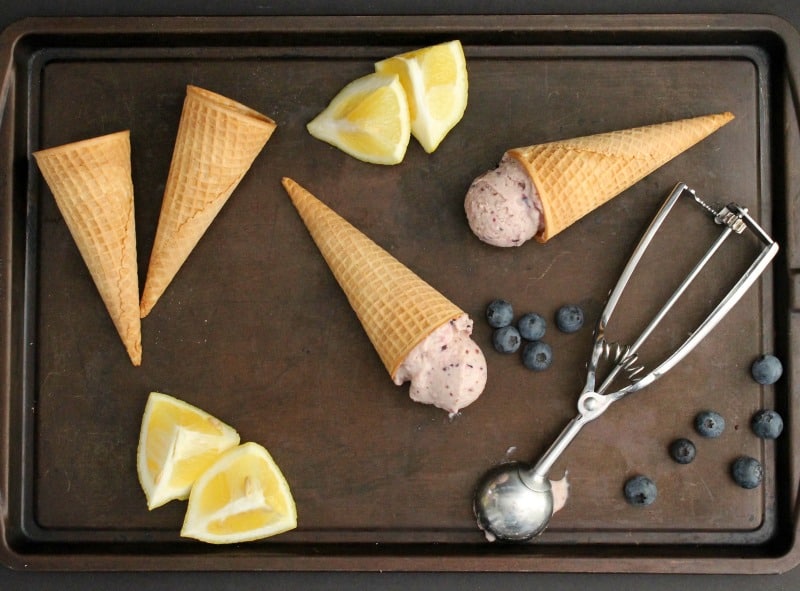 PRIZES FOR ICE CREAM WEEK:
Vanilla from Rodelle, a Fruit Scoop Dessert Maker from Cuisinart (it works for freezing fresh fruit into sorbet and making ice cream), an ice cream scoop from Zeroll, items from Tovolo including ice cream containers, ice pop molds, and an ice cream scoop. Also Sweet Cream and Sugar Cones Cookbook!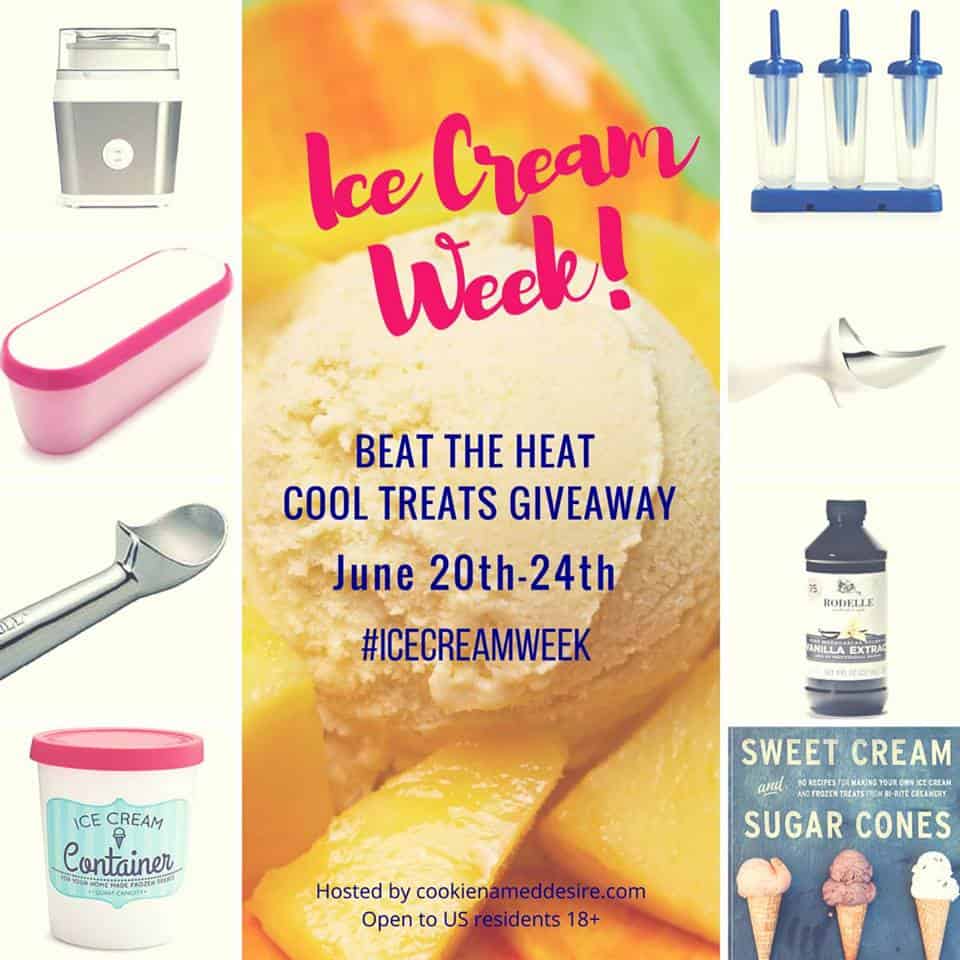 Horchata Ice Cream with Dulce de Lecha Swirl via A Cookie Named Desire
Strawberry Peach Ice Cream via The Tip Toe Fairy
Sweet Tea Ice Cream via Cookie Dough and Oven Mitt
Blueberry Lemon Ice Cream via The Bitter Side Of Sweet