Bacon Cheddar Pinwheels are so versatile! You can make them lunch, dinner, or an easy app for your next dinner party or game day celebration!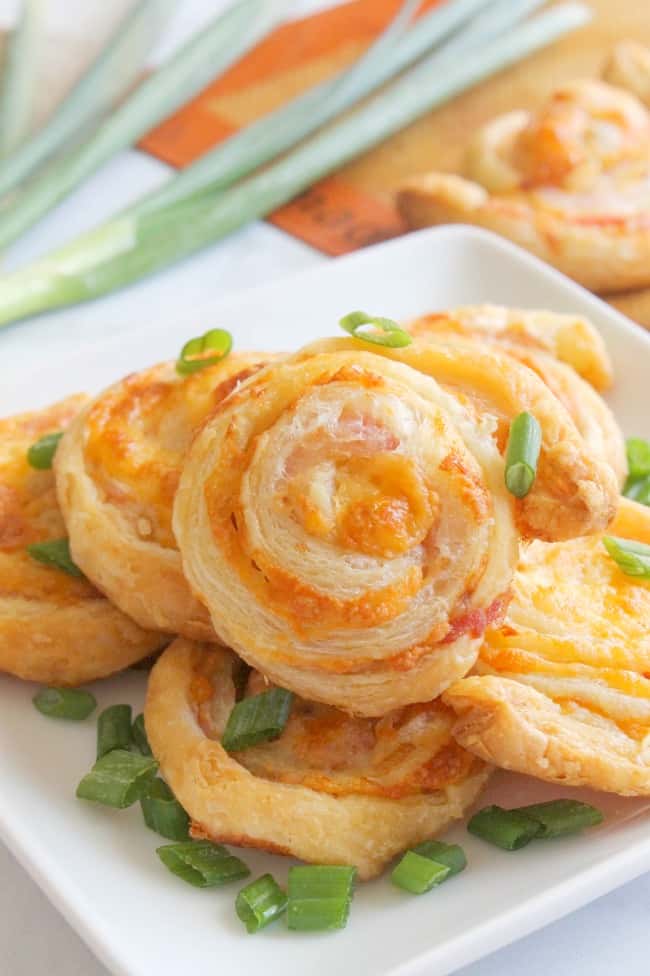 Click here to save this recipe on Pinterest!
You know what the best thing about these Bacon Cheddar Pinwheels are? It's the fact that they can be used for just about anything. What I mean by that is you can serve them for dinner, appetizers, snacks in the afternoon for the kids or they also make the perfect game day grub!
You can pretty much make them for any occasion which is what I love the most about them other than the fact that they are loaded with bacon and cheese!
So apparently we have moved to the area where they will be playing the Super Bowl this year. When we first moved here in August I had no idea that the game would be here until football season started and I was hearing more about it.
What is even crazier is that in the last few weeks this town has really started buzzing, especially since the local team is still in the running for it.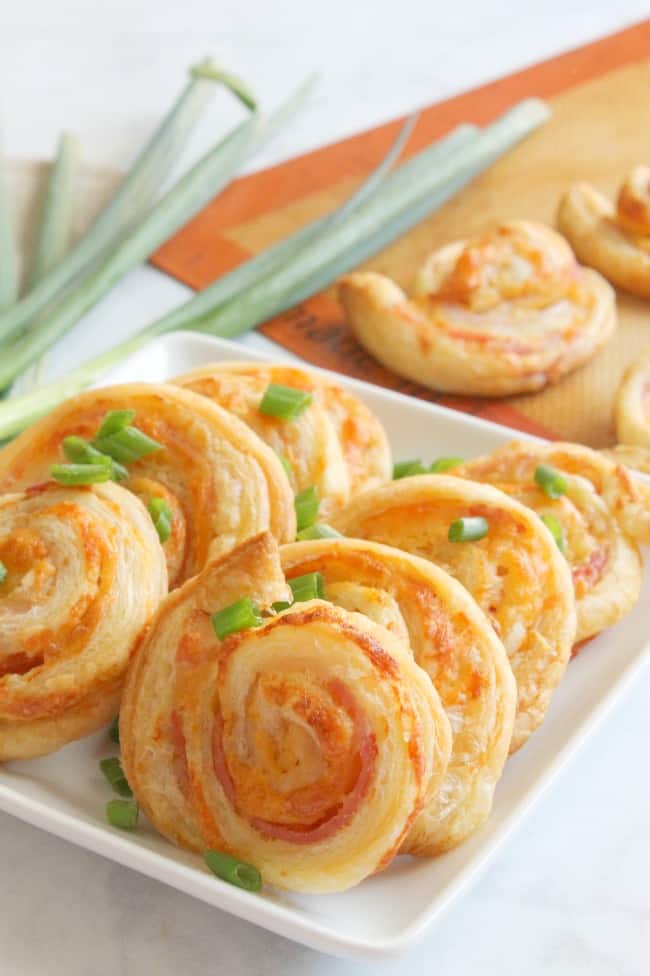 My husband can't even figure out how he is going to get to work for the next two weeks. They seem to be closing a new street every other day which can make it a little complicated for commuters. What is also exciting is that they have really created a lot of community events around the Twin Cities in honor of the big game day. Even though it is cold outside we are super excited to go see the big ice castle that they made!
So I do have something to confess. I do not watch much football, college basketball keeps my attention but  I am all about the foods! That is the best part for me!
I love cooking up this Jalapeno Meatball Ring and these Cheesy BBQ Shredded Pork Cups but I'm also all about the chip and salsa! It's the BEST!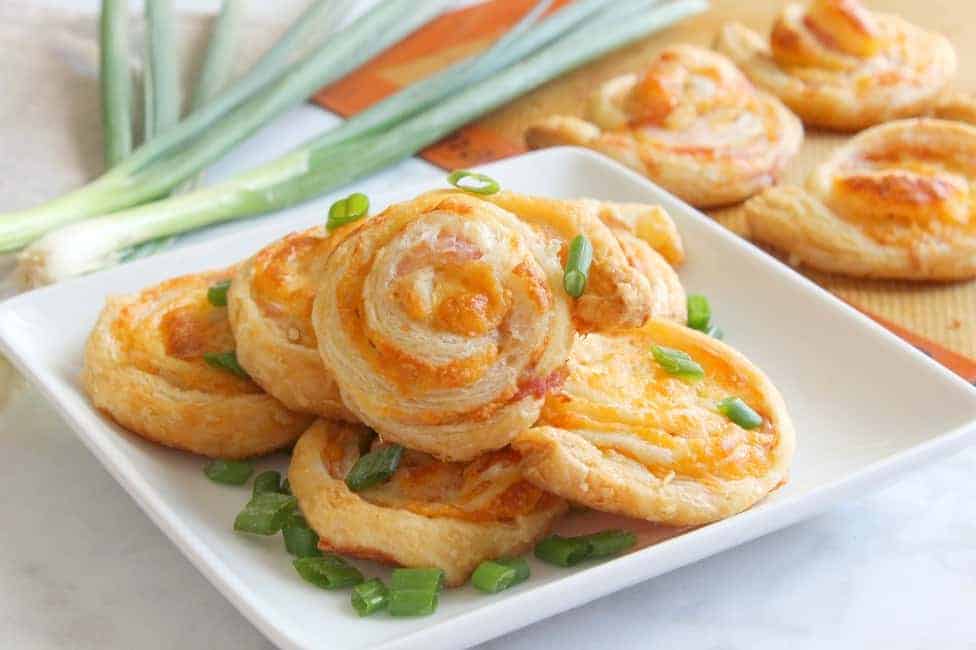 About these Bacon Cheddar Pinwheels, you prepare them pretty much like these Pepperoni Pizza Pinwheels and in about 20 minutes you are ready to go! ENJOY!
WANT TO CONNECT MORE WITH THEBITTERSIDEOFSWEET? FOLLOW AT:
Facebook | Pinterest | Instagram | Twitter