I am always looking for a new pasta to throw together for a quick tasty meal. This Bacon and Tomato Seashell Pasta has done the trick.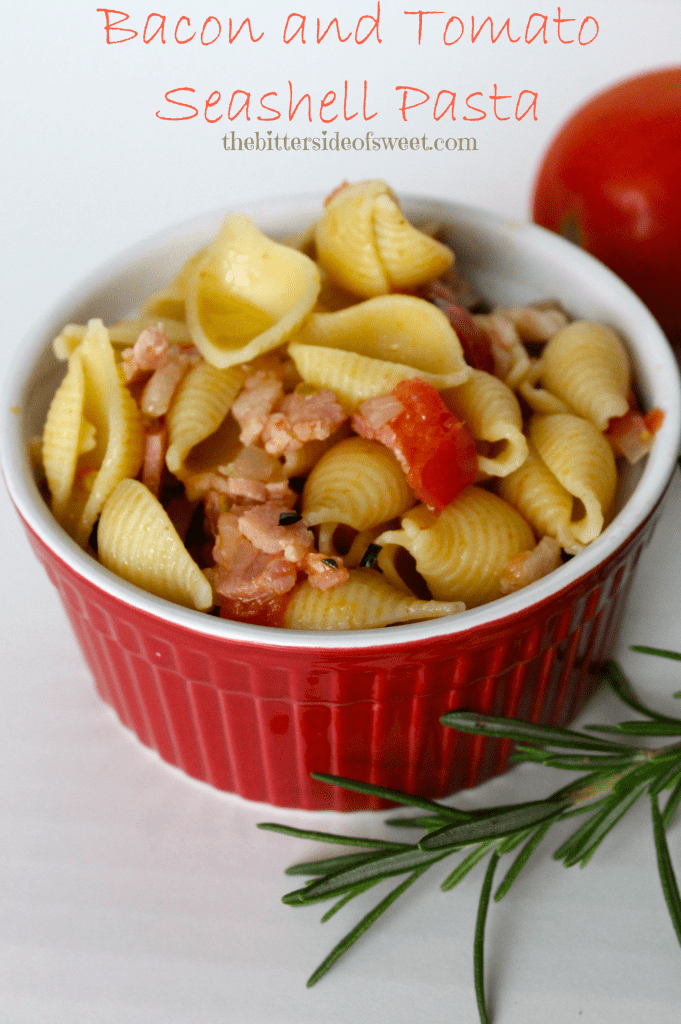 Considering I cook pasta for a meal around here about a minimum of 4 times a week I am always trying to think of something new and creative to throw over my pasta of choice.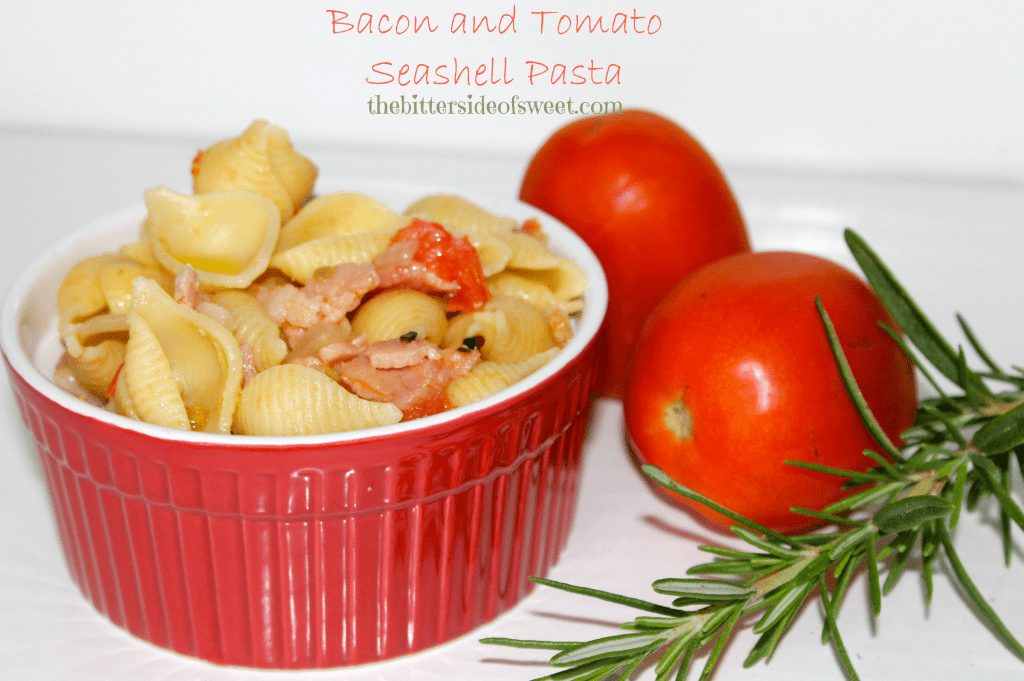 I have been menu planning and with the bacon that I bought for the week, I decided to make this dish for my husband and myself over the weekend.
So glad I did! You are going to love this!
You take your bacon and cook it just a bit. Take it out of the grease and cook your onion right in the bacon fat. Yep, that's right. In the bacon fat. Then you add your bacon that is chopped up back in with some tomato and cook just a little longer.
We do not want crispy bacon in this dish. Like my step dad always says, we want wimpy bacon.
Add some tomatoes and a little rosemary at the end and man you have a dish that is so flavorful and great with every bite!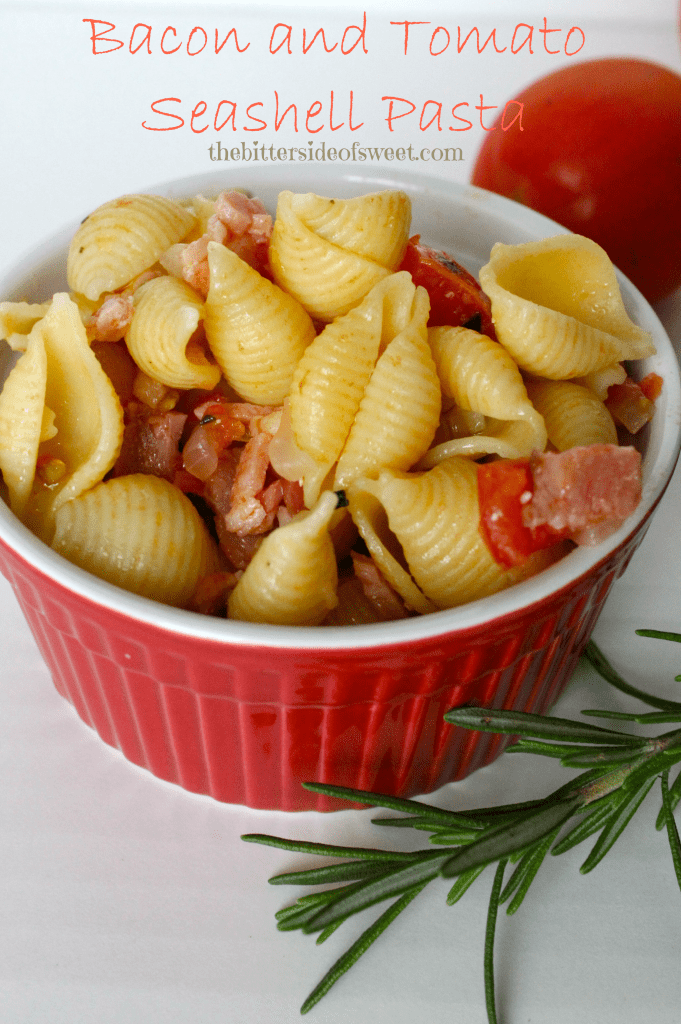 Want to connect more with TheBitterSideofSweet? Follow at:
Facebook | Bloglovin | Pinterest | Instagram | Google+
Bacon and Tomato Seashell Pasta
Smokey bacon with the freshness of tomato and rosemary to make a great pasta dinner.
Ingredients
1 1 pound or 16 oz box of seashell pasta, I use Barilla
4 slices of bacon
1/2 onion, chopped
3 roma tomatoes, diced
1 spring or 1 tablespoon of rosemary, chopped
2 teaspoons butter
sea salt
Instructions
Bring a large pot of water to a boil. Add sea salt and seashells and cook for 8-9 minutes or till al dente.
In the mean time in a pan cook bacon for 2 minutes on each side.
Take out and chop bacon into chunks leaving bacon grease in pan.
Add onion to pan and cook in the bacon grease until translucent.
Return bacon to pan.
Add tomato. Continue to cook for 5 minutes. Take off heat.
When pasta is done, drain and pour into bowl. Add 2 teaspoons butter and mix till melted.
Add sauce and mix.
Sprinkle with rosemary. ENJOY!
Need a few more pasta ideas?
Pork, Mushroom and Roasted Red Pepper Pasta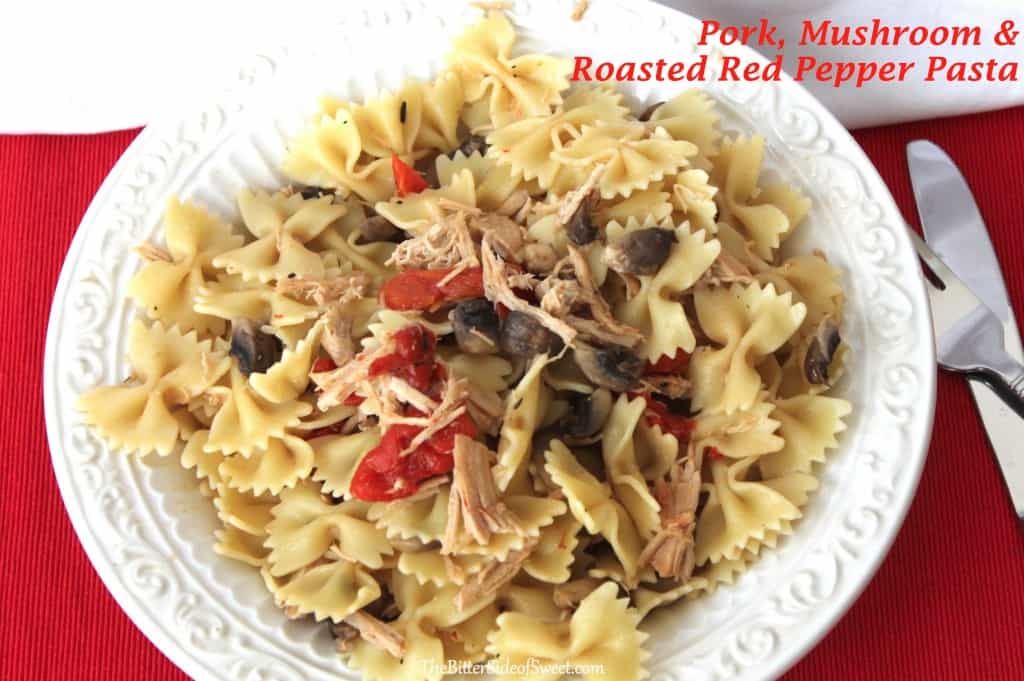 Penne with Sausage and Radicchio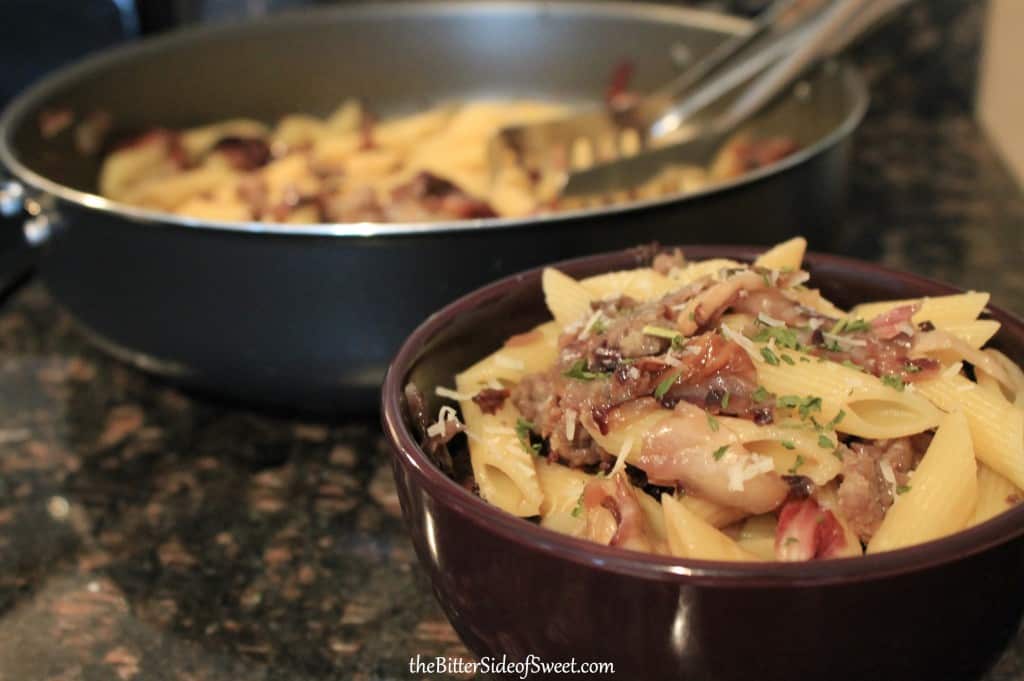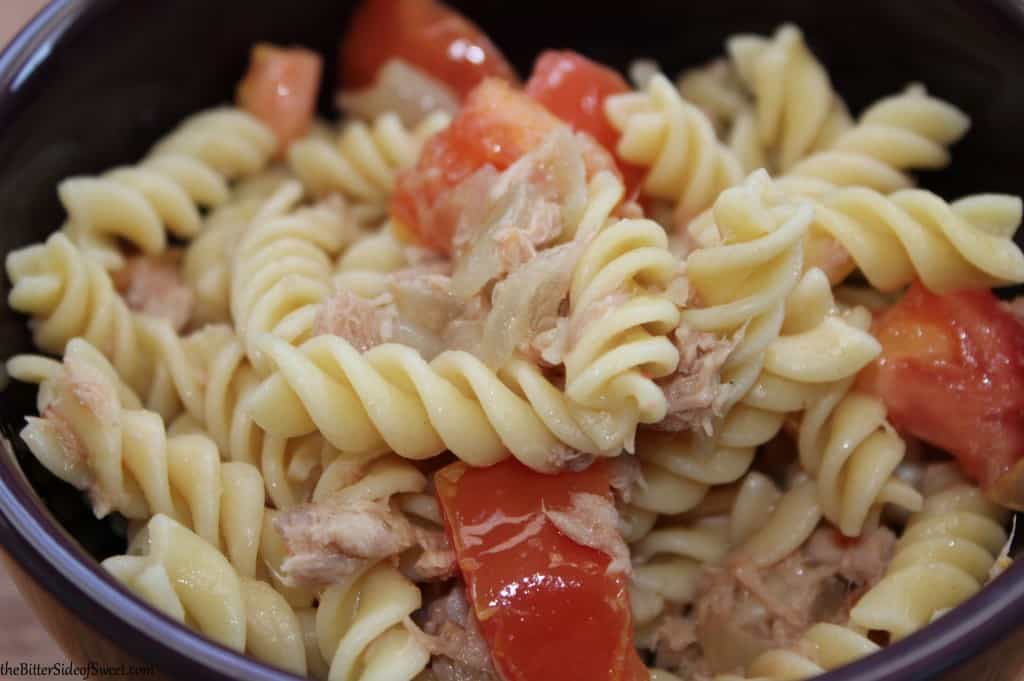 This recipe is linked over at:
InsideBruCrewLife  PintsizedBaker CouponingNCooking Bunsinmyoven