Add fruit to your cake with a little bit of cinnamon and you have Apple Cake!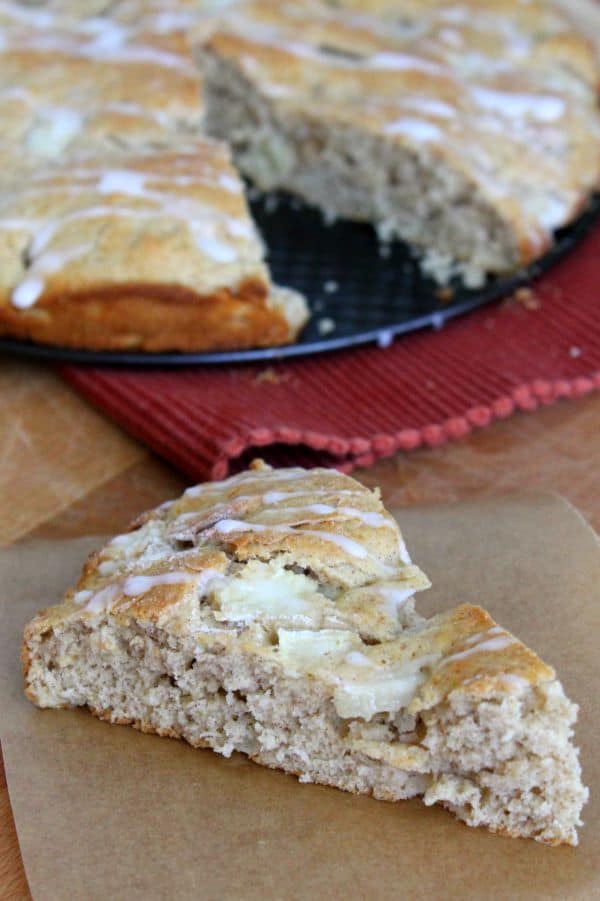 So what are your plans this weekend? Me? I wanted to do some apple picking! Also in the town we live in now there is a Johnny Appleseed Festival this weekend.
It has been fun for the kids to learn who he was and I learned a little myself!
Sadly I think it is going to rain all weekend so the only thing we will end up doing is going to volleyball games for my daughter!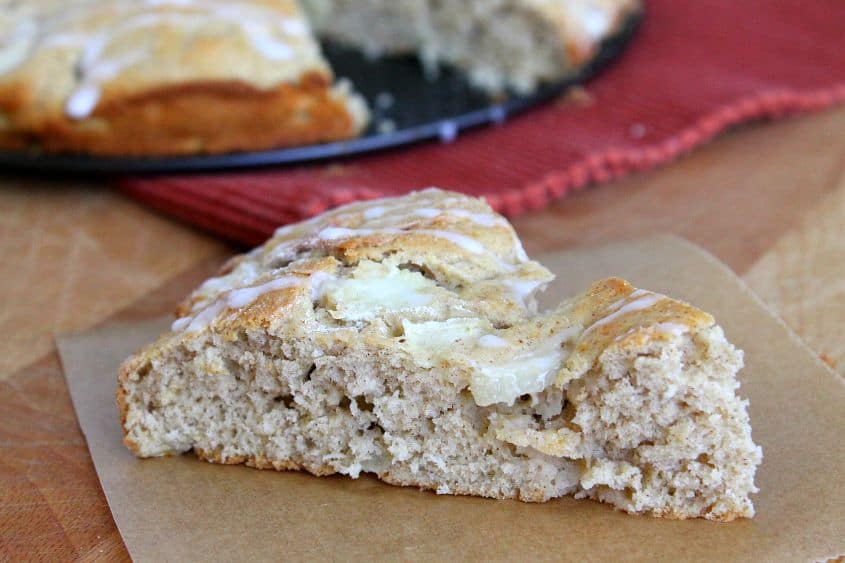 About this apple cake. Well I made it three times in the attempt to make scones.
The first time I made it I put the mixture in a round cake pan. Because I did that it didn't bake as long as it should of and I ended up with cake! No biggie the people at my hubby's worked enjoyed it!
The second time I forgot to add the apples. They were all cut and ready to go but I forgot to put them into the mixture and I ended up with cinnamon scones. No biggie my husband enjoyed them with his coffee!
The third time I forgot to put butter and at the very end threw some oil in the mixture. And you have apple cake! No biggie because we all can enjoy it!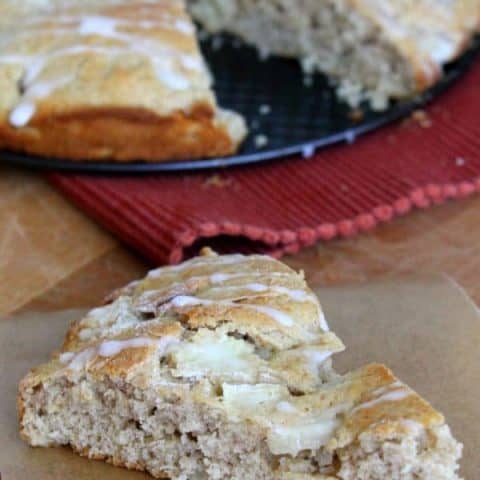 Apple Cake
Ingredients
1 3/4 cups all purpose flour
2 1/4 teaspoon baking powder
1/4 cup sugar
1 teaspoon cinnamon
2 eggs
1/3 cup milk
1/4 cup canola oil
1 1/2 cup diced apples
FOR DRIZZLE:
3 tablespoons powdered sugar
1/2 tablespoon milk
Instructions
Preheat over to 425 degrees.
Oil round cake pan or springform pan with nonstick cooking spray.
Mix together flour, baking powder, sugar and cinnamon.
Add eggs, milk and oil.
Mix in apples.
Spoon into pan.
Bake for 18 minutes.
FOR THE DRIZZLE:
Mix sugar and milk.
Drizzle over cake.
Serve and ENJOY!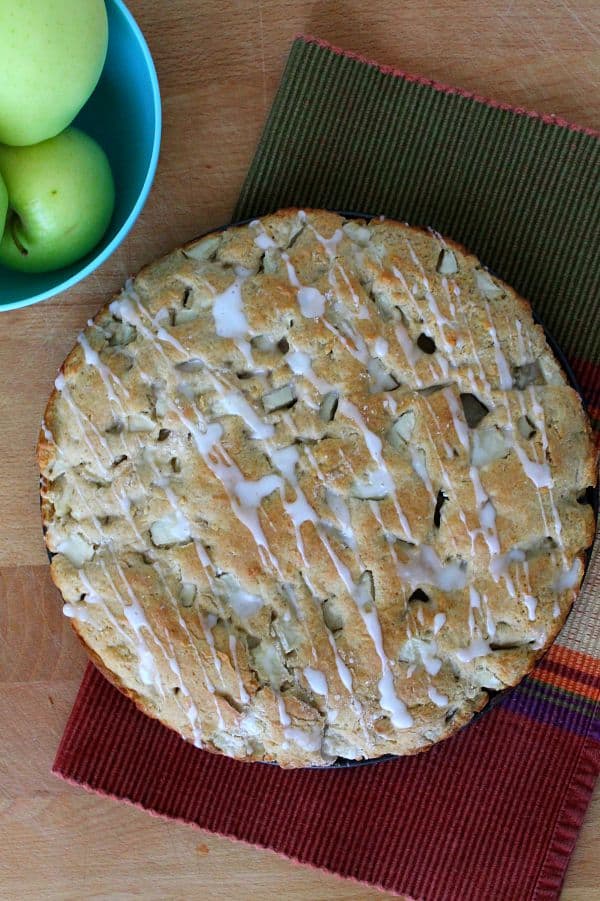 Want more apples? Check out these recipes!