Broccoli Pork Stir Fry is a super quick meal to make! You can add it over rice and have dinner ready in less than 30 minutes!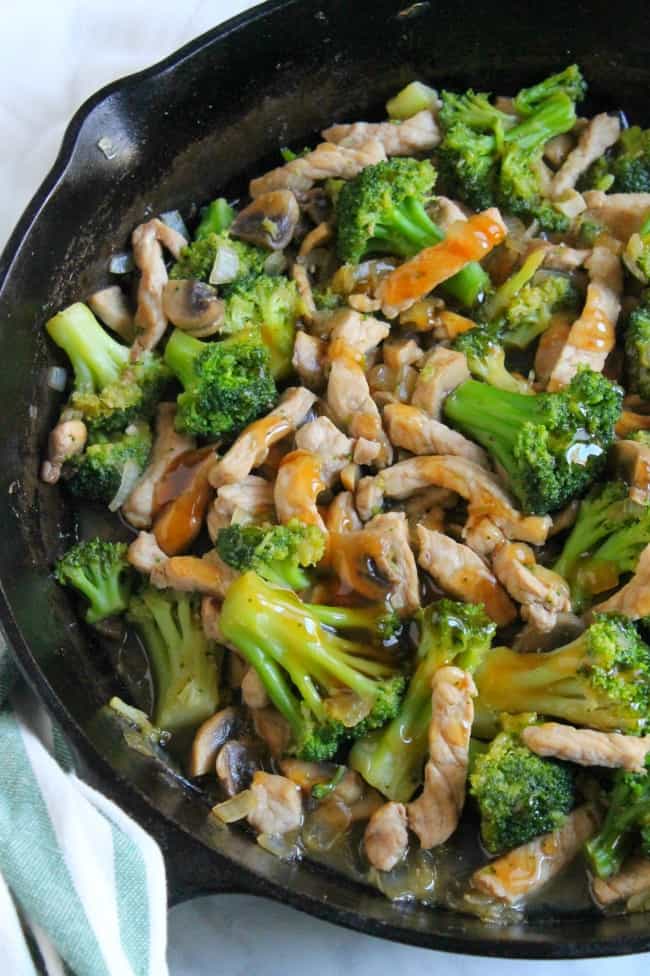 I'm not sure about you but lately it seems life has been busier than usual. We haven't really added to much to our plates but time just flies by! What I've been doing is really getting a hold on my menu planning and trying to come up with quick, easy and delicious meals for the girls. This Broccoli Pork Stir Fry was one of those meals!
Because I've been super crazy about using my skillet lately, like when I made this Chocolate Cherry Skillet Cookie, I thought it would be great to use it for some savory meals as well.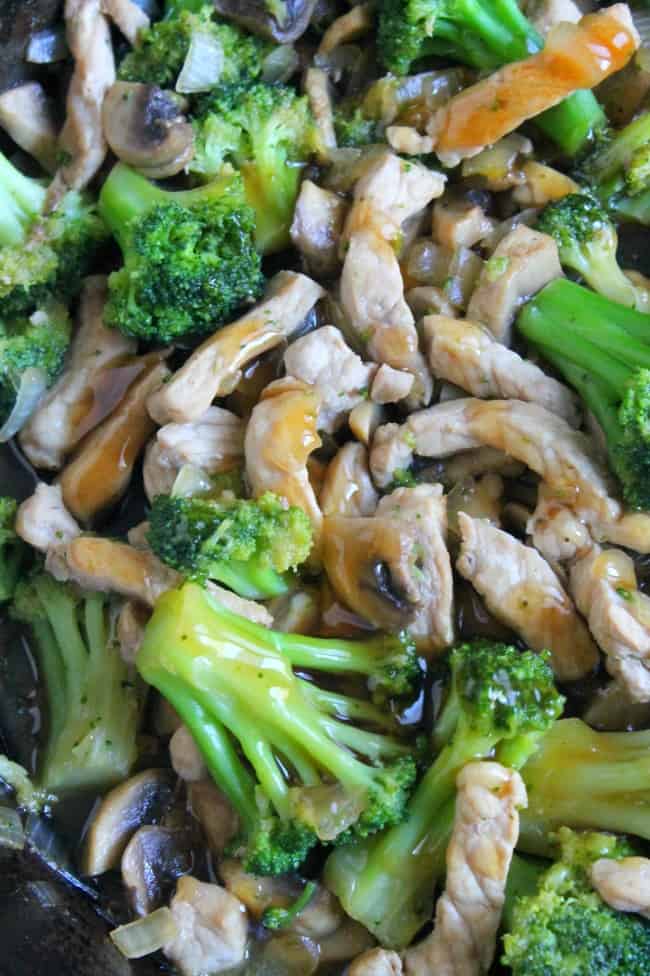 A few months ago I started buying vegetables in bulk and leaving them in my freezer. This has really helped me by getting the kids their veggies every day. It's super simple to pull something out of the freezer and pop it into the microwave and a few minutes it's ready.
I do this with peas, broccoli, mustard greens (for my hubby who eats a  lot of greens) and corn! They are loving it and I am loving the fact they are eating more vegetables! It's a win win for us all!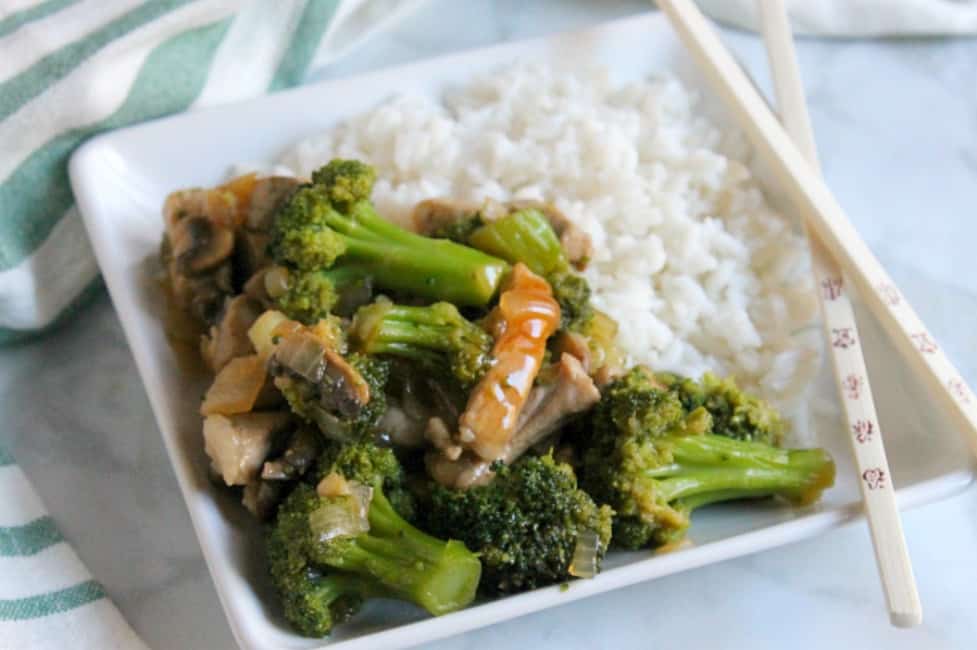 To make this dish you will need:
broccoli
boneless pork chops
oyster sauce
mushrooms
onion
While I was cooking my broccoli in the microwave I had rice and my other ingredients cooking on the stove. In one pot the rice was cooking and in the skillet I was cooking the mushrooms and onions together. When they were softened I add the pork and a little oyster sauce. I made sure not to add any salt because there is enough sodium in the oyster sauce that you do not need to add it anywhere else.
When everything in the skillet was done cooking I added the broccoli just for a few minute and tossed everything together and served over rice! Super easy and quick! You should absolutely try this on a busy night! ENJOY!
WANT TO CONNECT MORE WITH THEBITTERSIDEOFSWEET? FOLLOW AT:
Facebook | Pinterest | Instagram | Twitter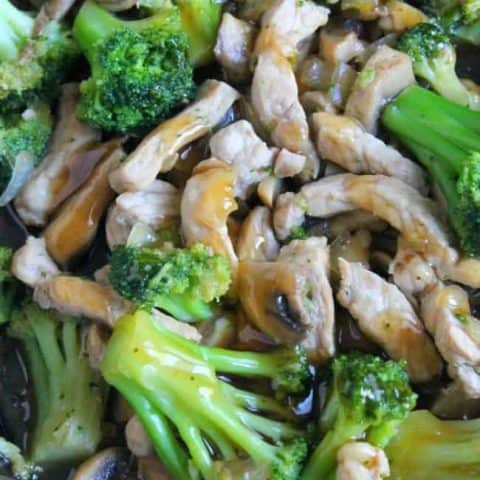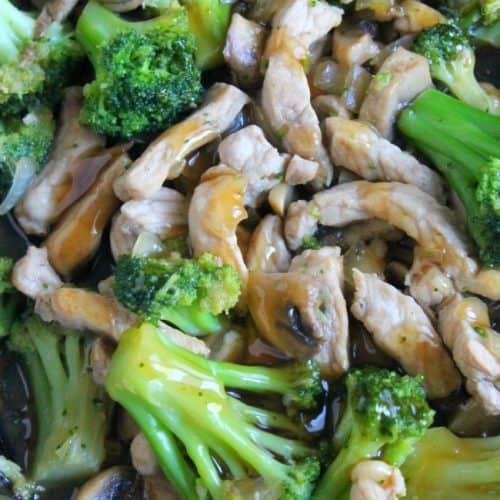 Broccoli Pork Stir Fry
Ingredients
6 ounces broccoli, frozen
2 tablespoons olive oil
2 ounces mushrooms, sliced
1 onion, diced
4 boneless pork chops, thin and sliced
1/4 cup oyster sauce
Instructions
Cook broccoli in microwave according to package directions, drain and set aside.
In skillet add olive oil, onion and mushrooms. Sauté until softened about 3 minutes.
Add sliced pork chops and cook for 5 minutes.
Stir in broccoli and oyster sauce. Cook for 2 more minutes.
Serve over rice or noddles. ENJOY!