So while I have company and currently traveling with them I thought it would be fun to show you guys some Food Photos from Italy. These photos are just from various restaurants and things Nonna cooked while I was there!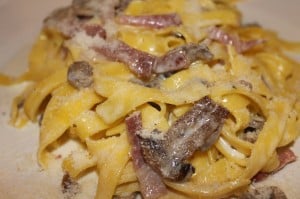 Gnocchi! I am so hoping Nonna will make us some while she is here! This has two sauces on it. One is
Ragu
, which I have made for you before! The other is a mixture of mascarpone cheese and gorgonzola! Seriously the best thing ever!! Don't forget to follow along on
Instagram
to see what we are eating while on vacation!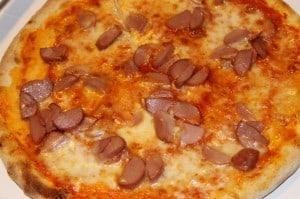 Pizza with hot dog! Yes you got that right you can order hot dog and french fries on your pizzas!!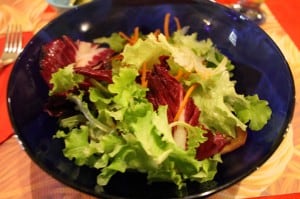 A typical salad you will get when you order one in a restaurant! And you don't find much ranch but we always only use balsamic vinegar and olive oil to dress our salads.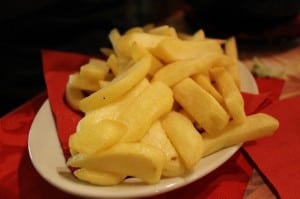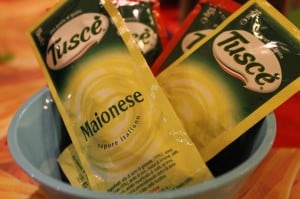 Seriously had to show you the fries, mayonnaise and ketchup they serve in restaurants. The fries are really good! I can't figure out what they do but they are just awesome!