Wholesome Whole Wheat Smoked Turkey Bruschetta with the added flavors of arugula, tomato and parmesan cheese!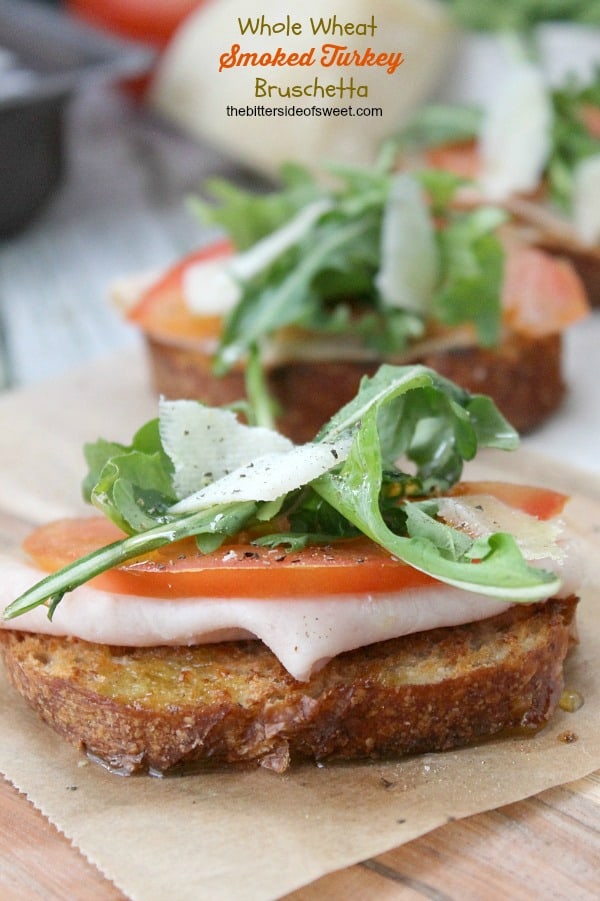 Click here to save this recipe on Pinterest!
Good morning everyone! I hope you had a fabulous weekend full of lots of love and chocolate! We did for sure but it also included a little tiramisu as well.
I always make it for my hubby on la festa di San Valentino (that would be Valentine's for Americans but in Italy it is his Saint Day) and on his birthday.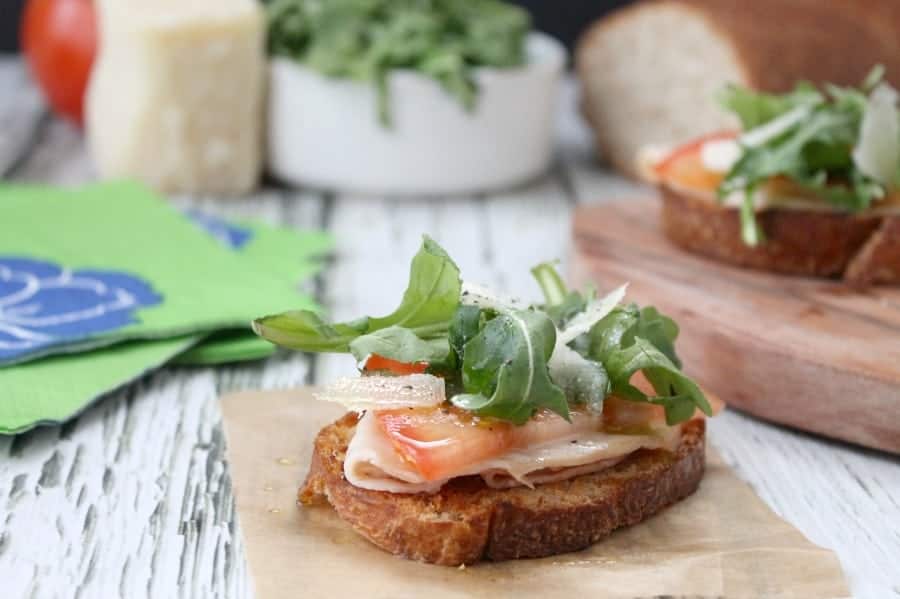 Something else I also made over the weekend was this whole wheat smoked turkey bruschetta (pronounced brew-sket-ta by the way)!
And my, my were they good. I do not typically buy arugula. The reason being is that some types are very spicy and it can be overwhelming. I knew I wanted to use it to top of this appetizer so I bought some hoping for the best. Lucky for me it turned out to be a great flavor and not over powering at all.
Making this bruschetta is obviously super easy. I decided to use whole wheat bread but I couldn't find it in a baguette so I had to buy the loaf. Which actually worked out pretty good because it was just the right size to place one slice of my applewood smoked turkey breast on top.
Oscar Mayer Selects Natural is the perfect choice for anyone looking for quality cold cuts that have no artificial ingredients and delicious taste. The flavor is fresh and amazing! We even used the remaining turkey in our pasta. I diced it up with broccoli and cream sauce! Fabulous!
ENJOY!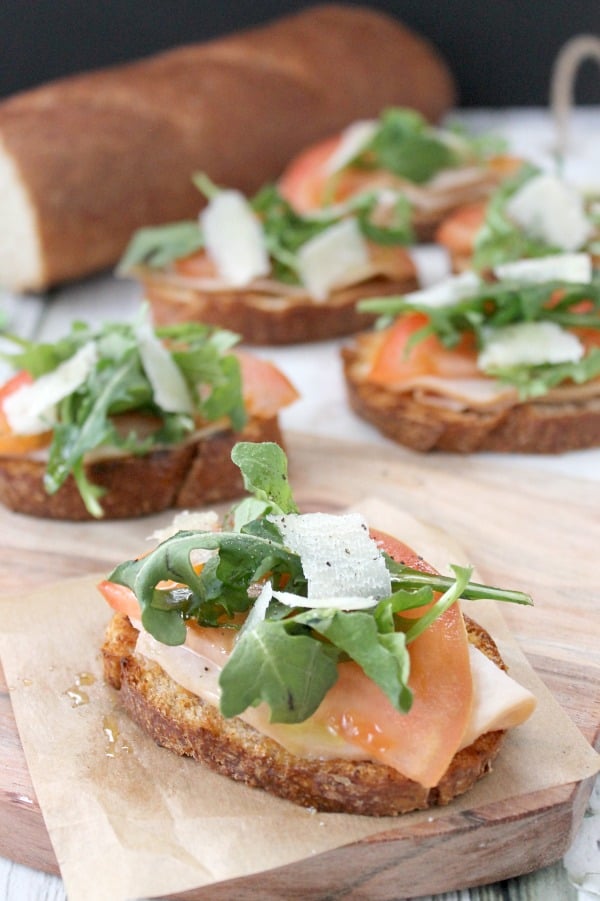 If you're on Facebook come check out this fun little group I've got going on. Instagram is a fun resource I'm using right now. If you make an recipes make sure to tag them #bittersideofsweetrecipes so I can see your creations!
Want to connect more with The Bitter Side of Sweet? Follow at:
Facebook | Pinterest | Instagram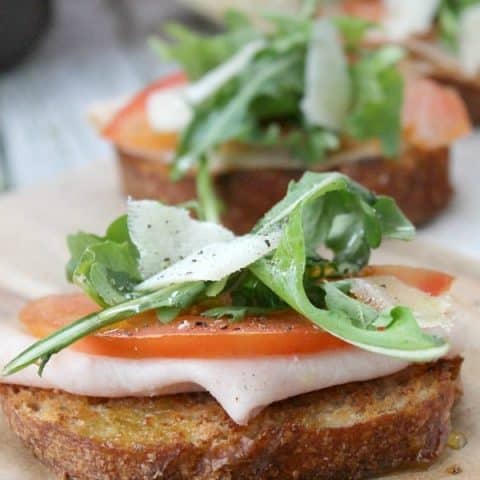 Whole Wheat Smoked Turkey Bruschetta
Ingredients
6 slice whole wheat french bread
6 slices Oscar Mayer Selects Natural Applewood Smoked Turkey Breast
3 slices garden tomato, halved
1/2 cup arugula
1/2 cup parmesan shavings
salt
pepper
olive oil
Instructions
Preheat oven to 400 degrees.
Line baking sheet with parchment paper.
Brush each slice of bread with olive oil and bake for 5 minutes or until tops are browned.
Place one slice of Oscar Mayer Selects Natural Applewood Smoked Turkey Breast one each slice of bread.
Top with half tomato, arugula and parmesan shavings.
Sprinkle with salt, pepper and a dash of olive oil.
Serve and ENJOY!