Some of the best dishes are the ones that just come to you at the last minute. The ones where you have all of the ingredients and it just makes sense to throw them together. That is how these Vegetable Tortilla Cups came together.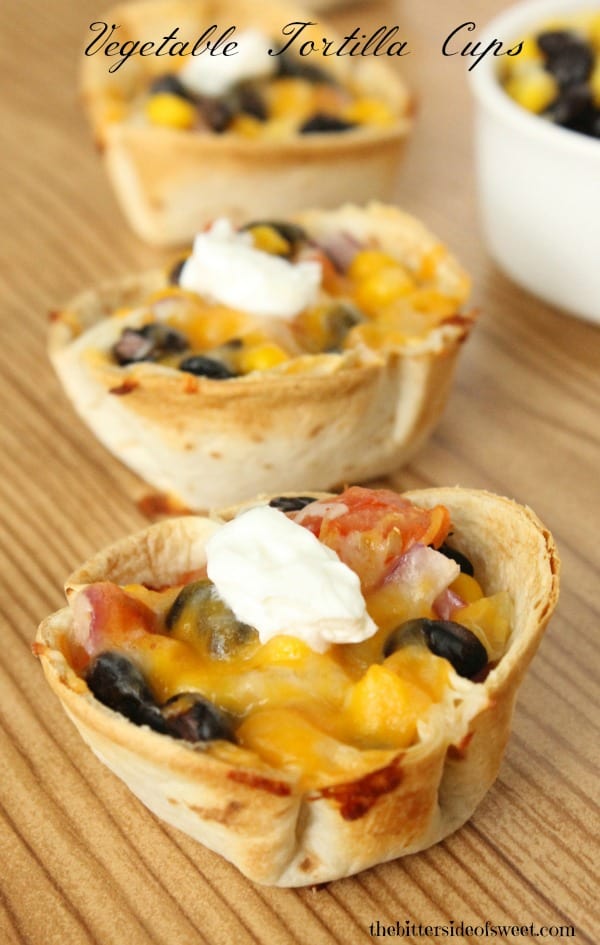 Last week when one of the kids were sick, my hubby ran to the store to get some essentials for us. He came back with some mini flour tortillas. I say mini because they are not the size of the burrito tortilla which are 10 inches in size or the the standard ones that are 7-8 inches in size. These were 6 inches. I don't normally buy that size when we do taco night but he picked these up. I saw them and of course loved them!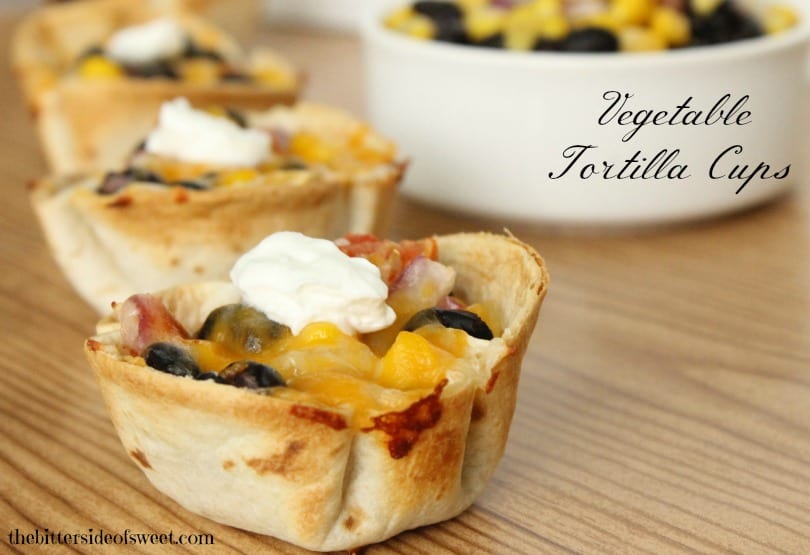 My mind immediately thought, if these are this small surely I can do something else with them instead of just using them for taco night. So I grab a couple of cans of beans, opened them and drained them. Then I chopped up an onion and tomato, sprinkled with some garlic powder and put everything in a bowl into the refrigerator so the flavors could start marinating while I worked on the tortilla shell. I have these round cookies cutters so I grabbed the biggest one I had and used that to cut the cups. The cookie cutter is 4 inches in diameter. I then got my muffin pan out and sure enough the tortillas fit perfectly into it! I put 2 tablespoons of my mixture into each cup. Baked it for about 12 minutes, topped with cheese, baked for 2 more minutes and then BAM, they were done! Quick, easy and very satisfying! So much so that we have made them 3 times since then and I may or may not have eaten all of the ones you see in these photos! 🙂 ENJOY!!!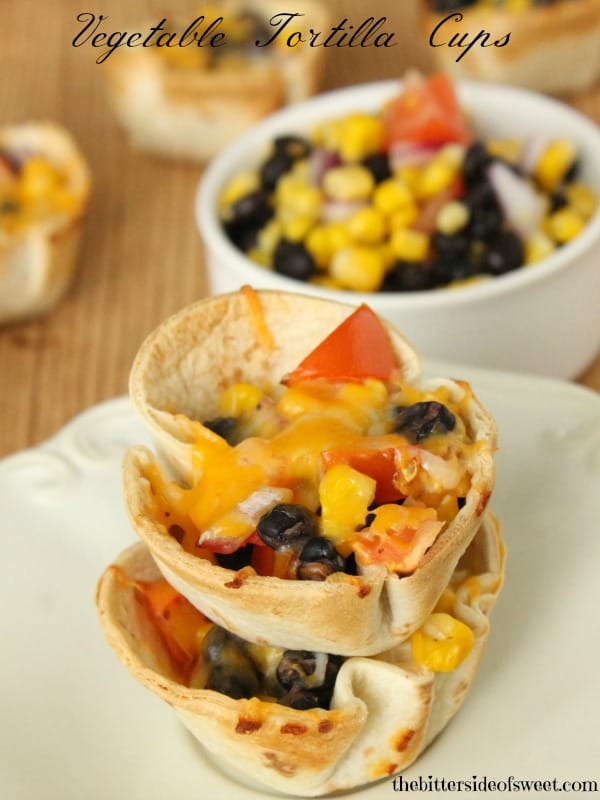 Want to connect more with TheBitterSideofSweet? Follow at:
Facebook | Bloglovin | Pinterest | Instagram | Google+ | Twitter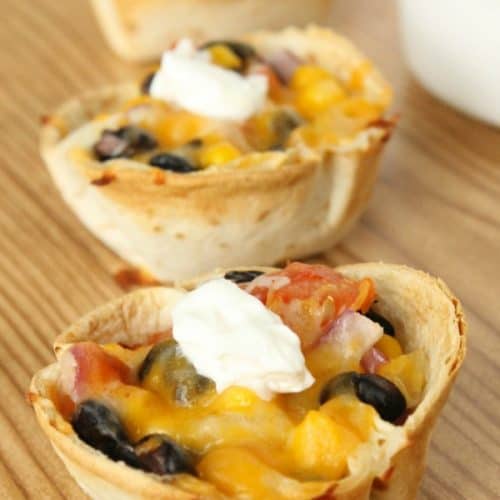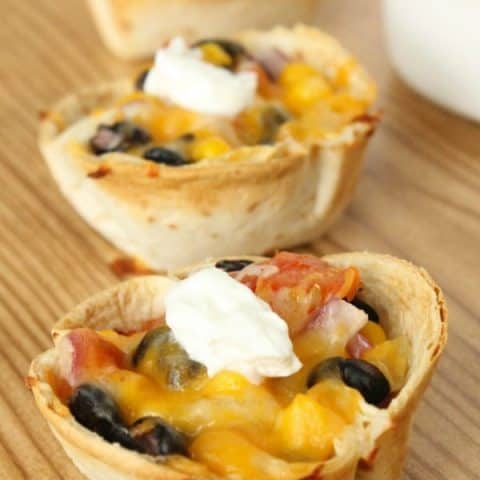 Vegetable Tortilla Cups
Quick, easy, vegetarian tortilla cups. Filled with beans, tomatoes and cheese!
Ingredients
6 flour tortillas, 6 inches
1 cup corn, drained
1 cup black beans, rinsed and drained
1 Roma tomato, chopped
1/2 onion, chopped
1/2 teaspoon garlic powder
1/2 cup Mexican blend cheese
Instructions
Preheat oven to 350 F. Spray one 12 cup muffin pan with cooking spray.
In small bowl add corn, black beans, tomato, onion and garlic powder. Stir and refrigerate for 5 minutes.
Using a 4 round inch cookie cutter, cut each tortilla and place into muffin pan, pushing down the middle.
Taking the corn mixture, place 2 tablespoons into each cup.
Bake for 12 minutes or until brown.
Pull out and sprinkle with 1 teaspoon of cheese on top. Place back into oven till cheese has melted, about 2 minutes.
Cool and ENJOY!
this recipe may be linked to these sites!