You will have the perfect bite size appetizer when you make these Thousand Island Meatballs.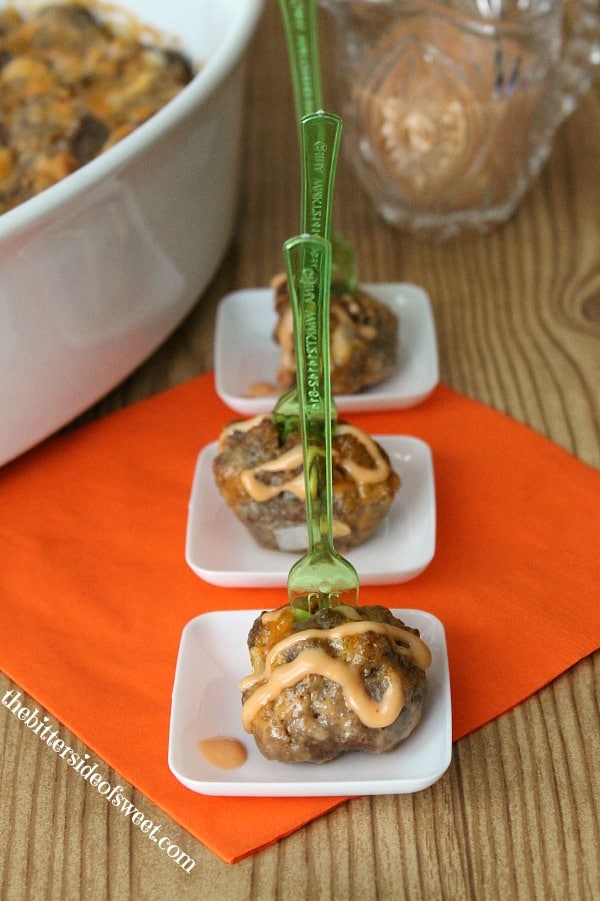 Do  you have all of your holiday menus planned? If so, what are you making? I think you should try these meatballs for one. They are perfect for an appetizer or served as a main dish for a meal.
 I plan to have just a bunch of appetizers on hand for Thursday. My hubby works Christmas eve till in the wee hours so on Christmas we declare it a pajama day and snack all day. I plan on making a cheese ball, sausages and these meatballs would be great to have as well!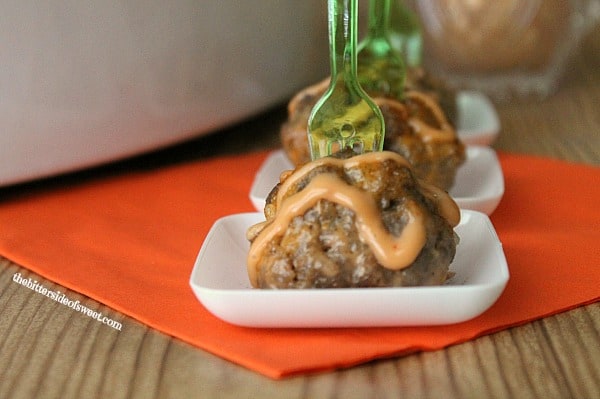 I have made these meatballs 3 times in the last two months. The first two times I really didn't use enough ground beef because my family loved them so much they kept going back for seconds and thirds. So this time I used double the meat that I normally do and we were able to have some leftovers! When making these, plan at least a half an hour in the kitchen, depending on how fast you roll your balls, but after that the oven does all of the work for you and you are done! ENJOY!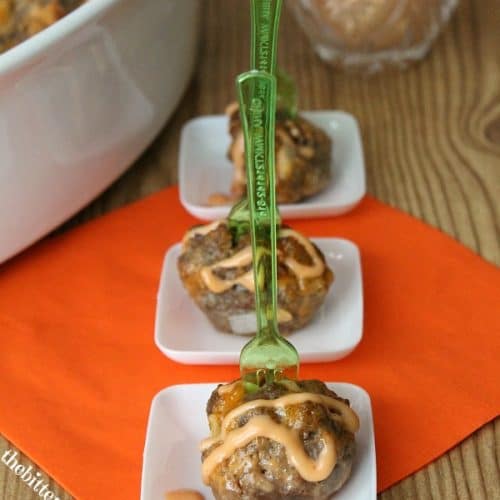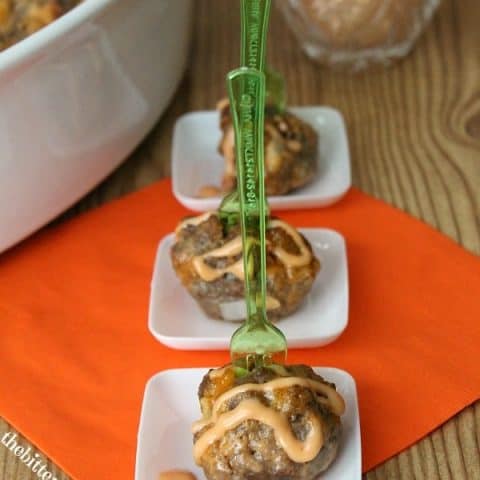 Thousand Island Meatballs
Perfect bite size appetizer or can be made as a main dish!
Ingredients
2 1/2 pounds ground beef
1 onion, finely chopped
1 1/2 cups bread crumbs
2 teaspoon salt
2 teaspoons garlic
2 eggs
1 cup thousand island dressing
2 tablespoons water
Instructions
Preheat oven to 350 degrees. Spray 9 X 13 dish and set aside.
In a large bowl combine together beef, onion, bread crumbs, salt, garlic and eggs with your hands.
Scoop out 1 tablespoon of meat mixture and roll into a ball.
Place in dish.
Repeat till all mixture is gone.
Mix together dressing and water. Pour over the top of your meatballs.
Bake for 30 minutes. Cool and ENJOY!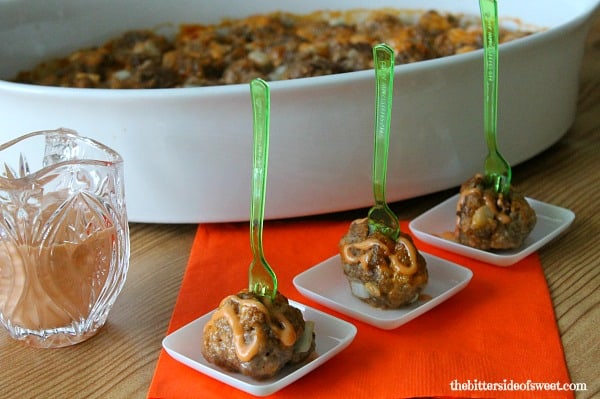 More appetizers that you might enjoy!
Pesto and Bacon Pizza Appetizer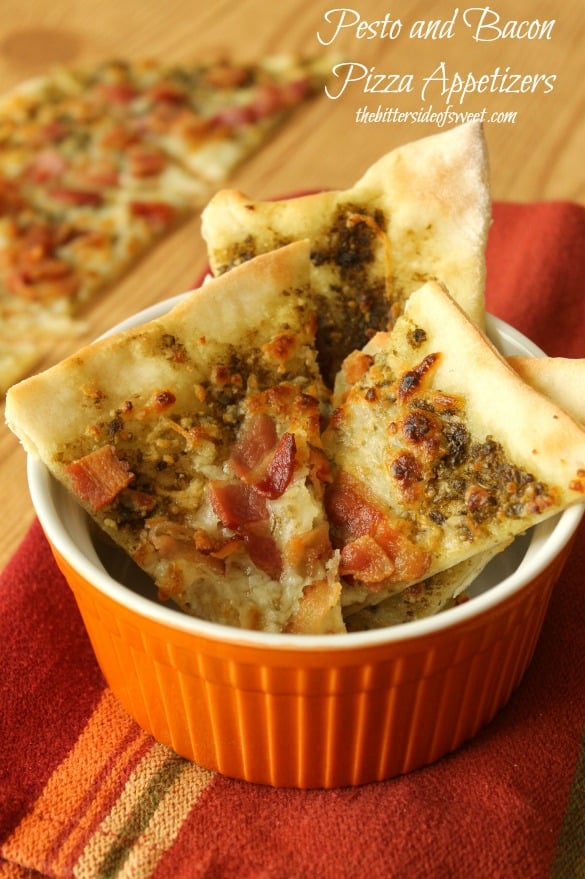 Cranberry Grape Goat Cheese Crostini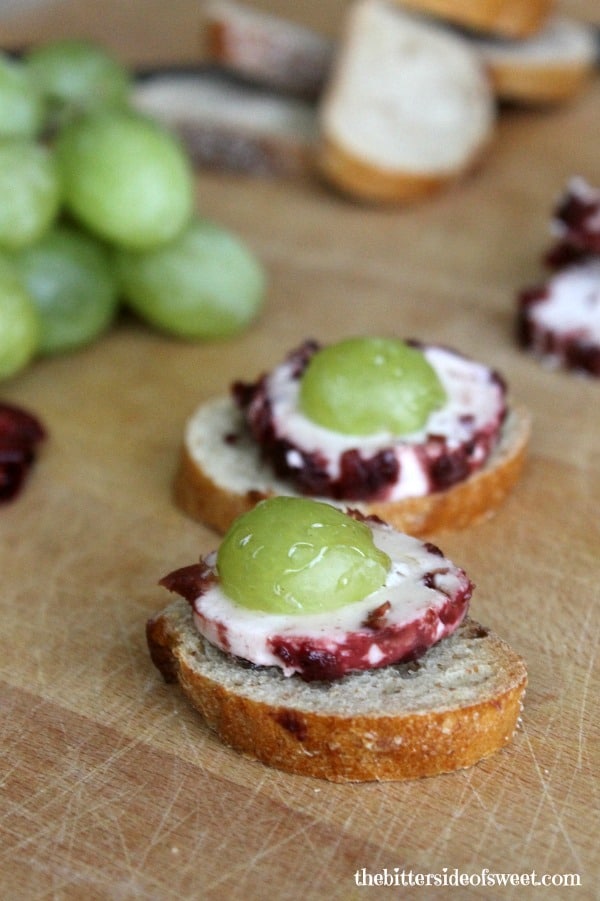 Pink Salmon Quinoa Patties