Taco Skillet Nachos are the best kind of party food! All of your favorite flavors for tacos topped onto a bed of tortilla chips for a delicious appetizer!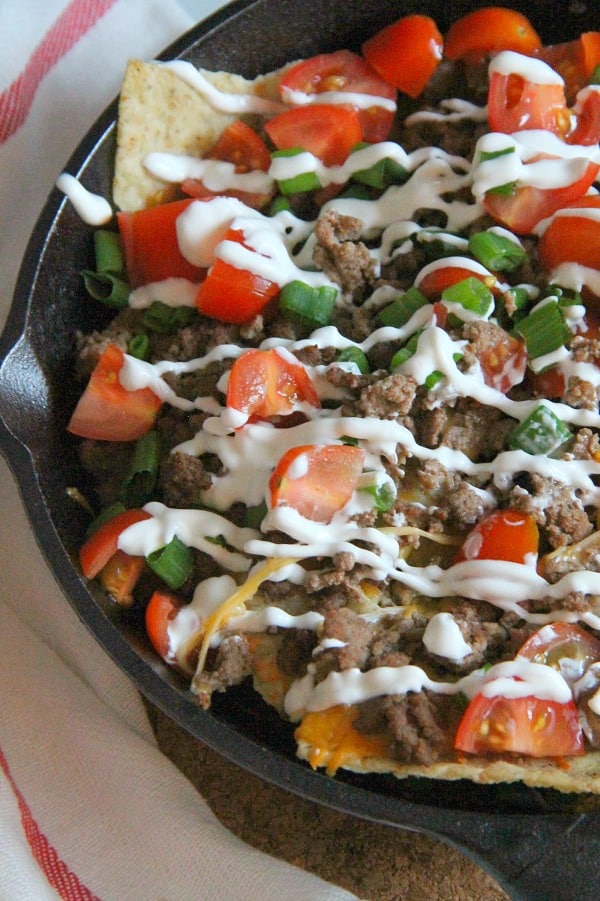 CLICK HERE TO SAVE THIS RECIPE ON PINTEREST!
I absolutely LOVE nachos! Like these buffalo chicken skillet nachos I made a while ago!
The family devoured them! Because they did I decided to make these and they will not disappoint!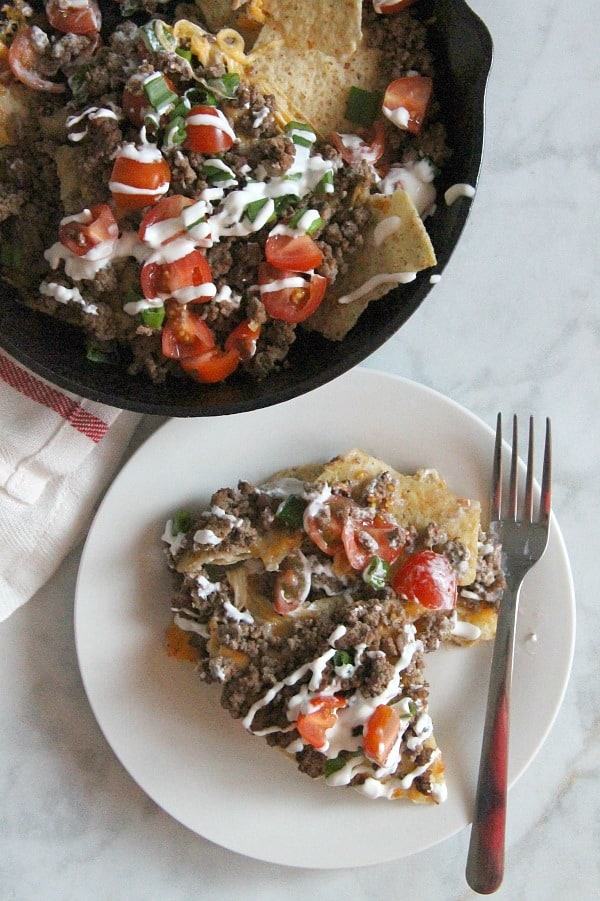 TO MAKE SKILLET NACHOS:
I like to use restaurant style tortilla chips but you could definitely use any kind your would like.
Using rotisserie chicken really speeds up the process of making these nachos. Basically you throw everything together and pop it into the oven.
I precooked my meat and added the taco seasoning to it.
You can add any favorite taco ingredients to these, but I went with just a few simple ingredients.
My skillet is the small size. Which is 6 inch but you could use any size. You would just need to increase the quantities of your ingredients!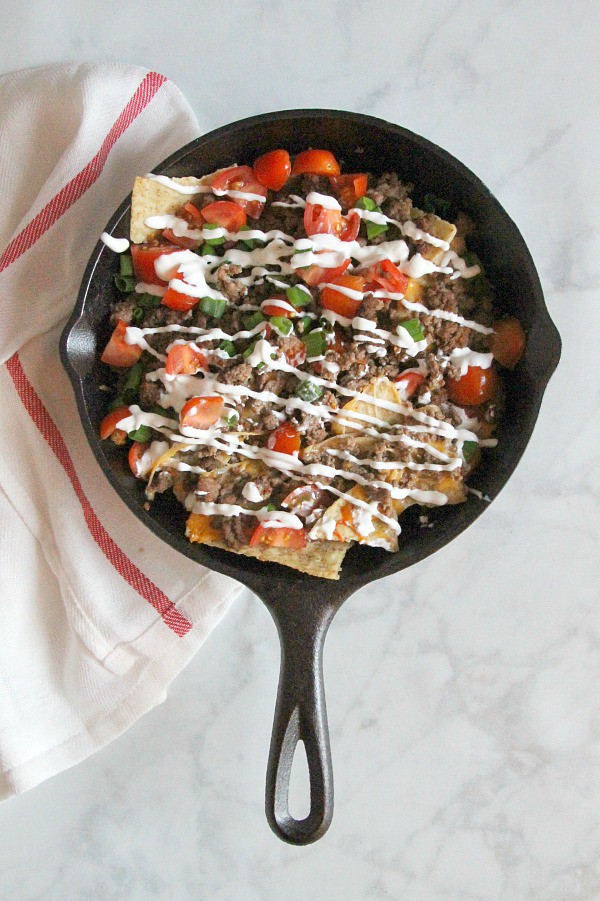 If you're on Facebook come check out this fun little group I've got going on. Instagram is a fun resource I'm using right now. If you make any recipes make sure to tag them #bittersideofsweetrecipes so I can see your creations!
Want to connect more with The Bitter Side of Sweet? Follow at:
Facebook | Pinterest | Instagram | Twitter
Looking for more nacho recipes? How about these!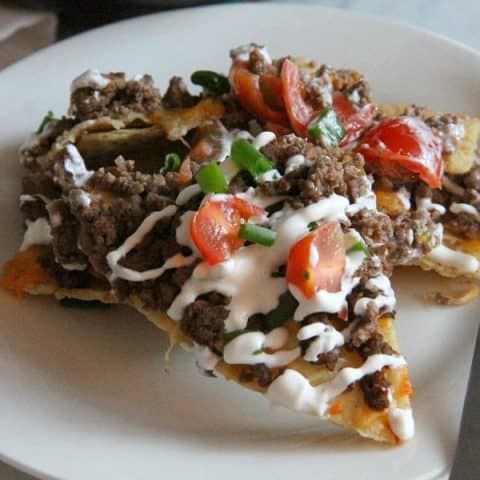 Taco Skillet Nachos
Ingredients
1/2 pound ground beef
2 tablespoons taco seasoning
1/4 cup water
2 cups colby jack shredded cheese
3-4 cups tortilla chips
1/4 cup cherry tomatoes, diced
2 tablespoons green onions, chopped
2 tablespoons sour cream
Instructions
Preheat oven to 375 ℉
In pan add ground beef, taco seasoning and 1/4 cup water. Cook over medium heat for about 4 minutes or no longer pink. Set aside.
Add taco seasoning and 3 tablespoons water. Cook for 2 more minutes. Set aside.
In small skillet add tortilla chips.
Top with cheese.
Top with ground beef.
Bake for 11-13 minutes or until cheese has completely melted.
Top with tomatoes, green onions and sour cream.
Serve warm and ENJOY!