Make your next barbecue easy with these Steak Skewers with Green Peppers and Pineapple! Serve them on sticks or family style!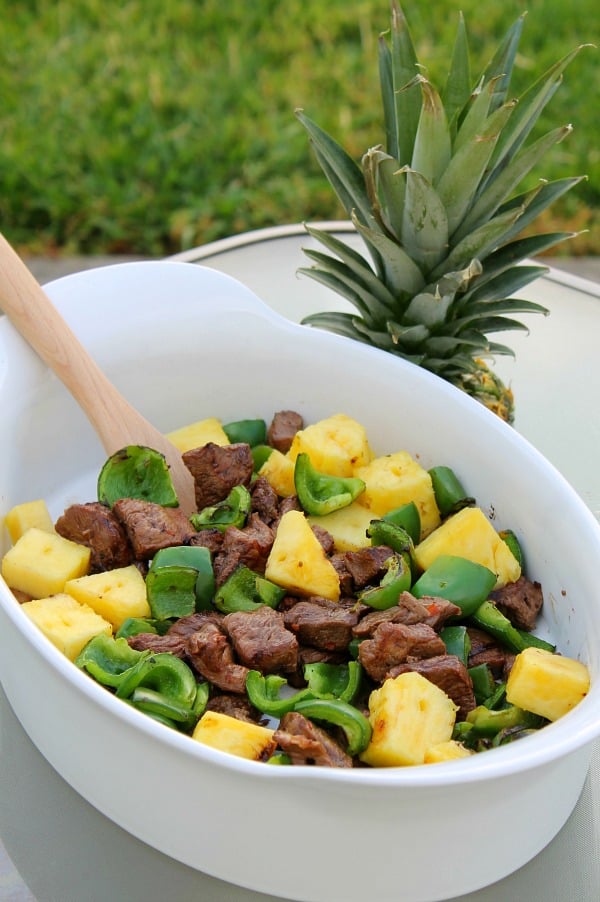 Did you know May is National Barbecue Month? I did not but I can totally see why. The weather is nice so everyone wants to head out doors to kick off the grilling season.
I'm super excited about this month as well because I've am partnering with Stubb's BBQ Sauce this year to bring you some fabulous recipes!
The first one up is perfect for the coming up holiday weekend! You can certainly feed a crowd with these Steak Skewers!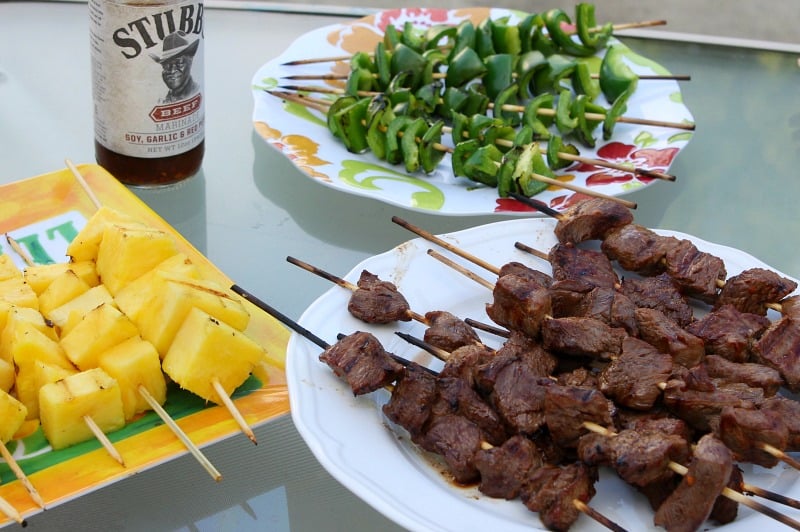 I used Stubb's Beef Marinade, which is a delicious blend of soy, lime, ginger and red pepper and it's gluten free, to help get my meat prepared. And because there is a little kick with this marinade I grilled up some pineapple to pair sweet and spicy together! I also added some green peppers for a little crunch and now you have the perfect skewers!
You might be asking why I didn't combined my meat with the peppers and pineapple. Well we like our meat cooked to medium rare and the green peppers and pineapple needed more time to cook. So I just put them on their own skewers. Everything is done in about 20 minutes, maybe a little longer if you like your steak well done! Enjoy!!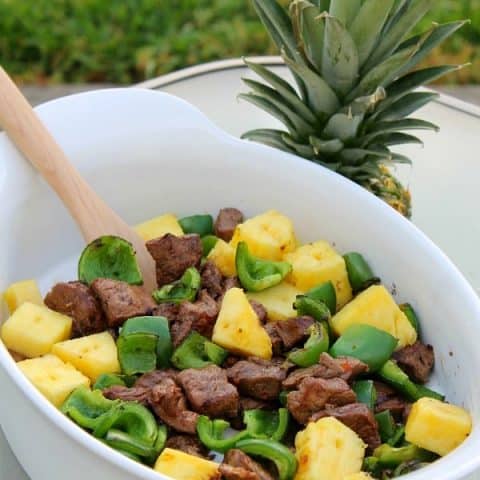 Steak Skewers with Green Peppers and Pineapple
Steak Skewers with Green Peppers and Pineapple, served on sticks or family style!
Ingredients
1.5 pounds beef sirloin tip steak, diced into cubes
6 ounces Stubb's® Beef Marinade
3 large green peppers, cubed
1 whole fresh pineapple, cubed
wooden skewers
Instructions
Take cubes sirloin tip steak and marinate in Stubb's® Beef Marinade for 1 hour.
Place wooden skewers in a shallow dish and cover with water. This prevents the skewers from burning when you grill them.
Thread steak on skewers. Repeat with pineapple and green pepper.
Preheat outdoor grill on medium heat.
Cook green pepper skewers for 10 minutes or until desired tenderness.
Add the steak skewers and cook for 7 minutes or until desired doneness.
Add pineapple skewers and cook for 2 minutes.
Remove all skewers. ENJOY!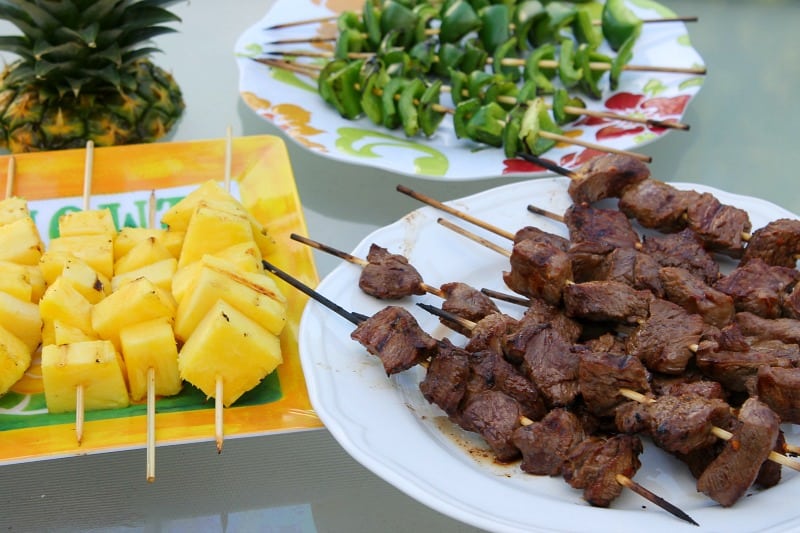 Disclosure: This post is sponsored by  Stubb's BBQ Sauce. Thank you for supporting the brands that make The Bitter Side of Sweet possible. All thoughts are 100% my own!