Thank you I Love Ice Cream Cakes for sponsoring this post. Make I Love Ice Cream Cakes the centerpiece at your gathering and find an ice cream cake in a grocery store near you!
Follow this easy hack to make a Spring Oreo Ice Cream Cake a fun and festive treat for all of your guest! Just a few minutes and you have this fun treat!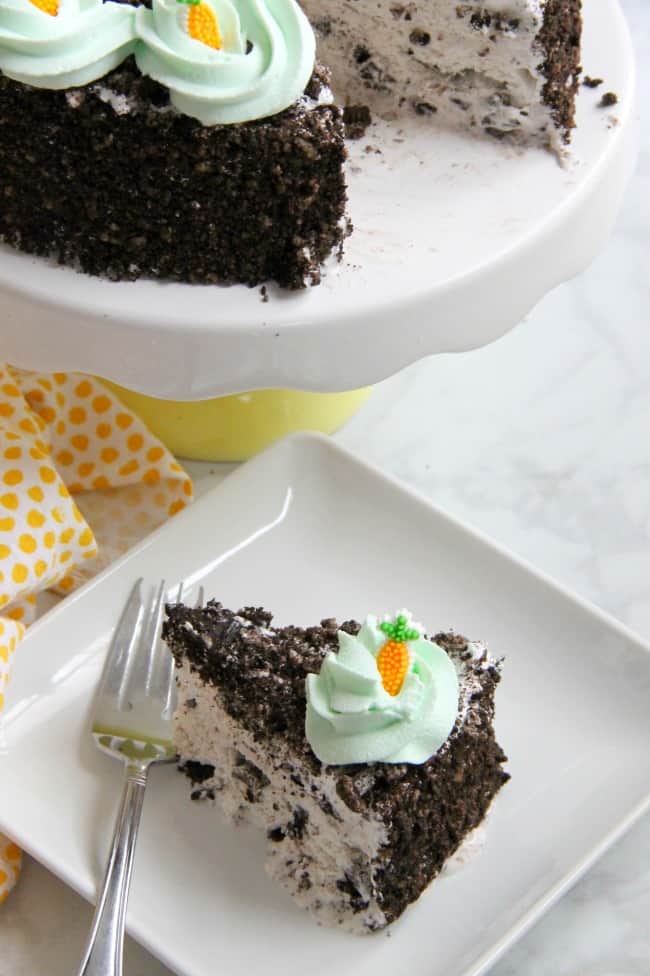 Today I'm hopping into spring: with a Delicious, Easy Dessert Recipe for Easter! And let me tell you, it doesn't get much easier than this Spring Oreo Ice Cream Cake!
Funny how we wait for spring. We watch to see if a groundhog sees his shadow or not. We also start planting our gardens and getting ready to grow some flowers.
What happened last week is that a lot of us in the north experienced mega snow storms! Here in Minnesota we didn't have a snow storm but we did have snow showers all day long so it never felt like spring to me!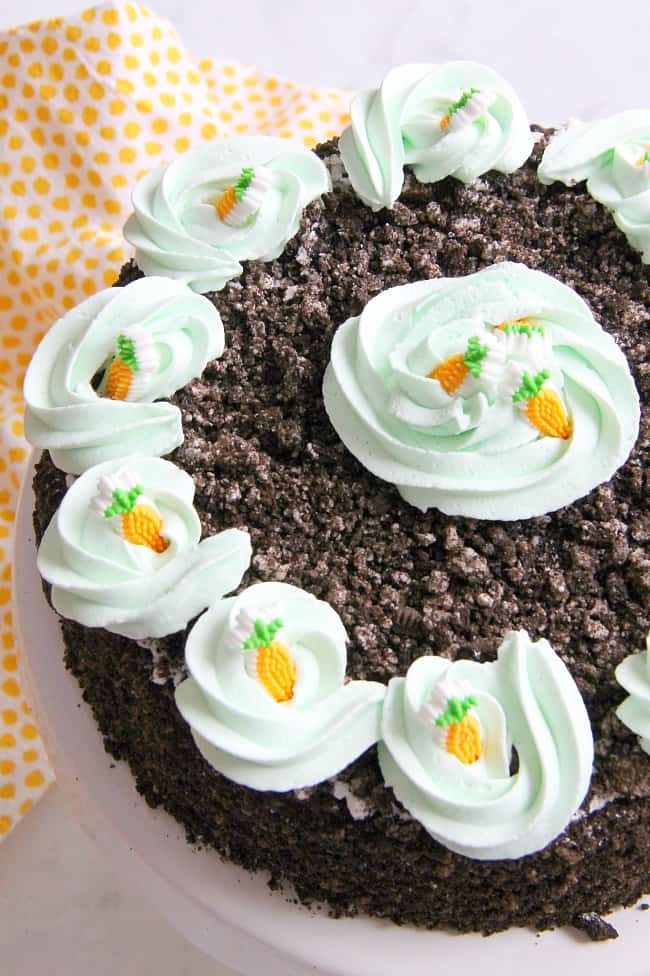 It was my first time having snow on the first day of spring. I'm not going to lie, I was a tad bit upset about it. You see, the snow was already melting on the ground. You could see grass again. I was given this hope that warm weather was on the way and them bam, snow happened.
Well that is okay because I can celebrate spring with dessert instead! Last week I went to Cub Foods and bought this OREO® Ice Cream Cake. You can also find it in many different styles and sizes, including original Carvel® and Jon Donaire®.
I decided to use the OREO Ice Cream Cake but I Love Ice Cream Cakes also offers a Carvel® Bunny shaped cake for festive Easter gatherings and they are super cute! I Love Ice Cream Cakes showcases delicious frozen ice cream cakes for all occasions and springtime celebrations, conveniently available in grocery stores nationwide in the bakery or freezer section.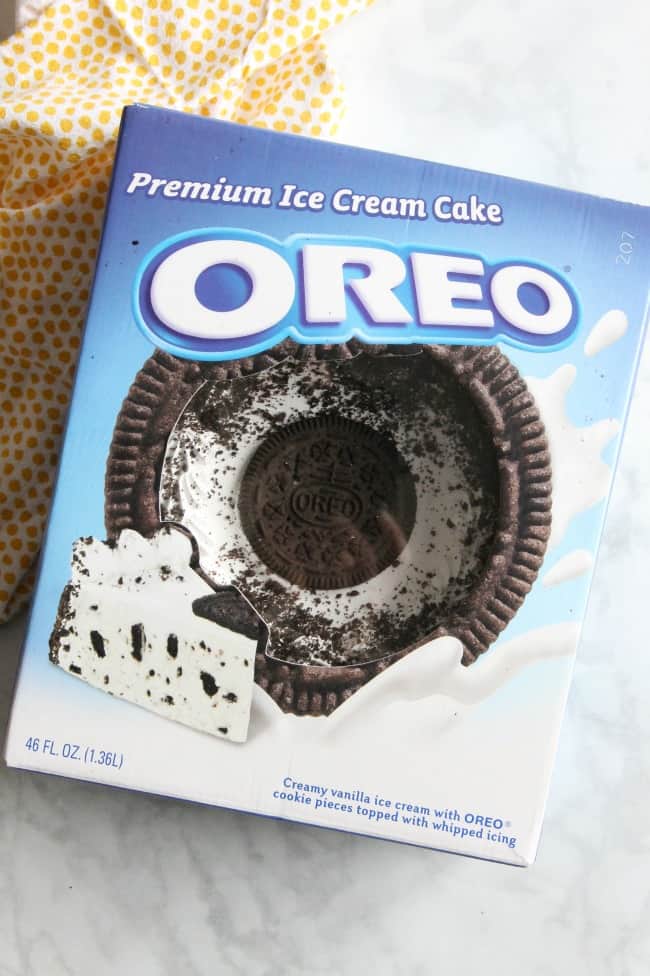 To make this cake:
crush oreo cookies
add green food coloring to whipping cream and mount it.
spread crushed cooks onto the top of the premade cake.
pipe on your whipping cream
garnish with cute little candy carrots.
ENJOY!
I'm curious, how will you celebrate Easter and which I love Ice Cream Cakes are you excited to try?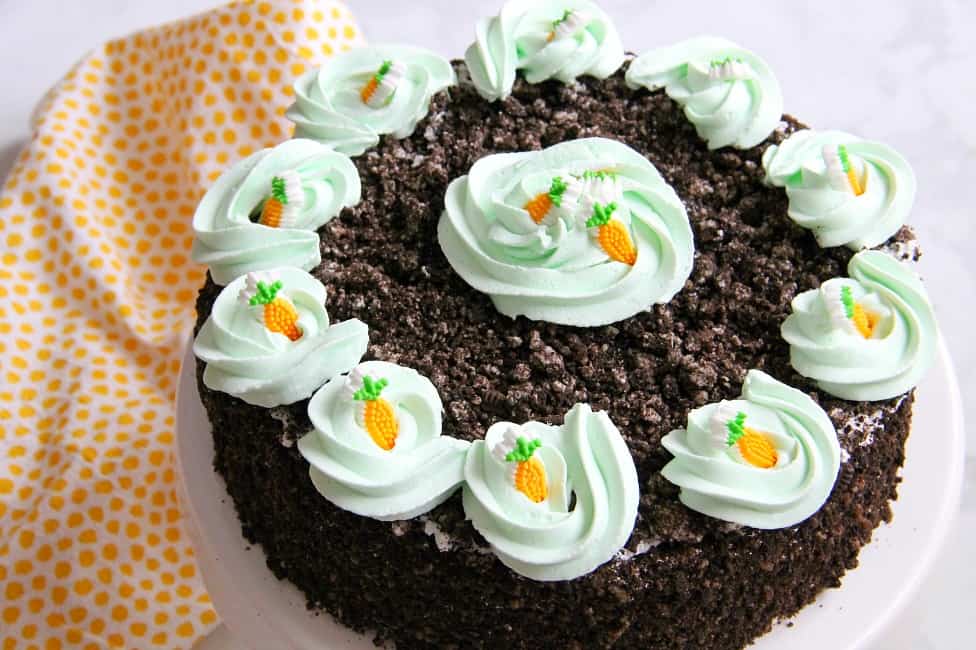 WANT TO CONNECT MORE WITH THEBITTERSIDEOFSWEET? FOLLOW AT:
Facebook | Pinterest | Instagram | Twitter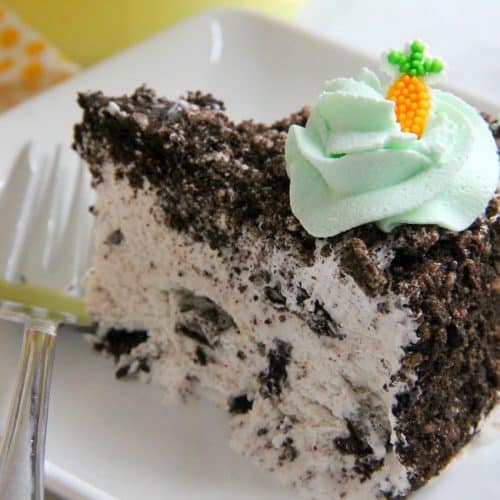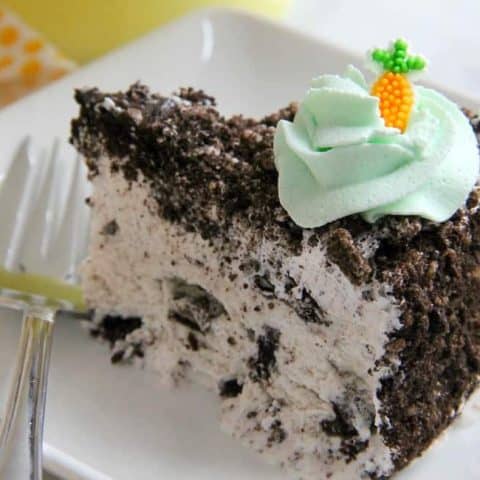 Spring Oreo Ice Cream Cake
Ingredients
6 double stuff oreos
1 cup heavy whipping cream
3 drops green food coloring
1 I Love Ice Cream OREO® Cake
8 candy carrots
Instructions
In a small bag add oreos and smash into crumbles. Set aside.
In small bowl add whipping cream and food coloring. Whip until stiff peaks.
Set cake on serving platter and level the top with a long spatula.
Add oreo crumbles to the top.
Pipe rosettes onto top of cake.
Add a candy carrot to each rosette.
Serve and ENJOY!