Taking greek yogurt and making it into a delicious cool summertime snack. S'mores Yogurt Pops have all of the flavors of a favorite childhood treat.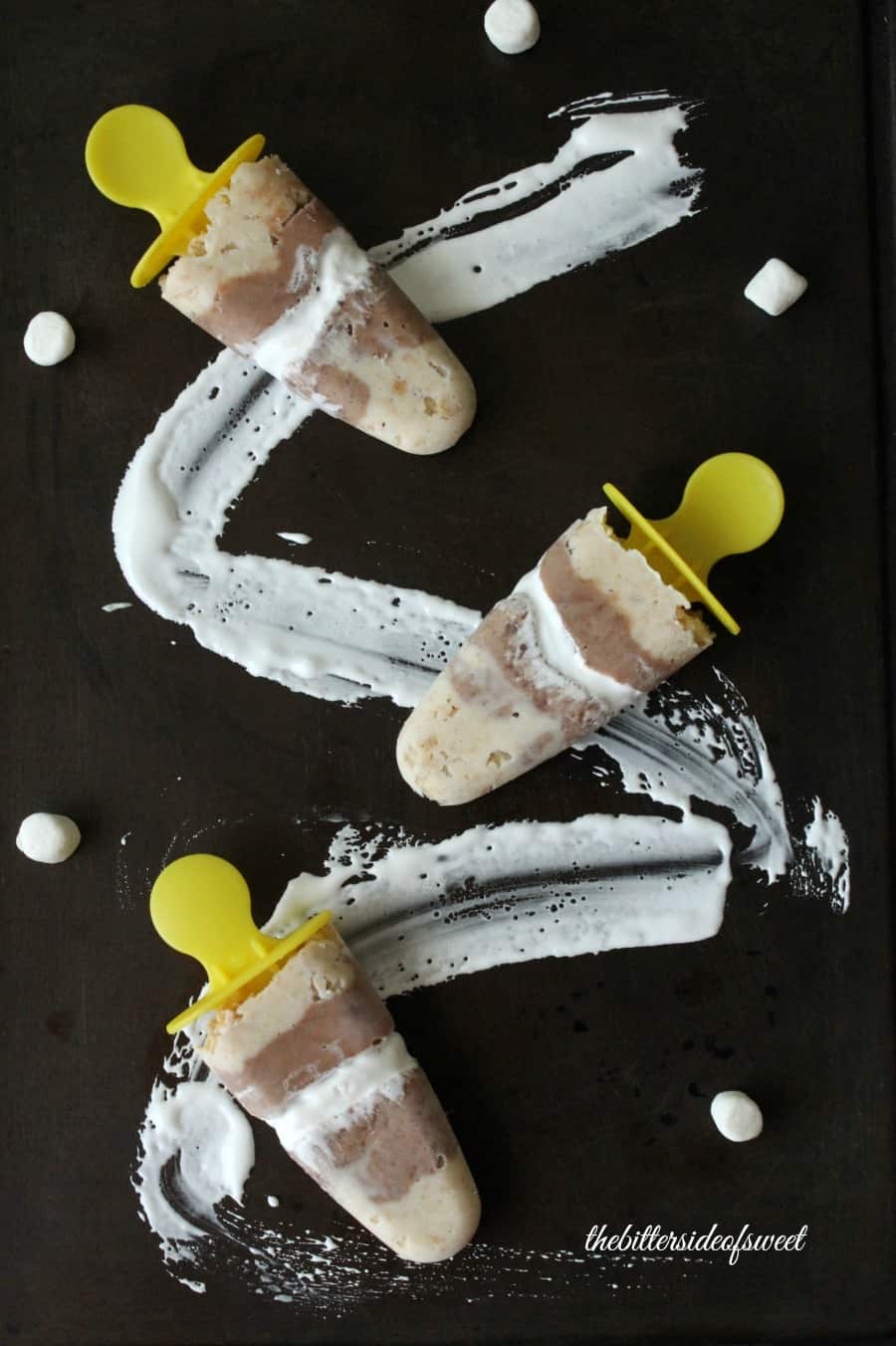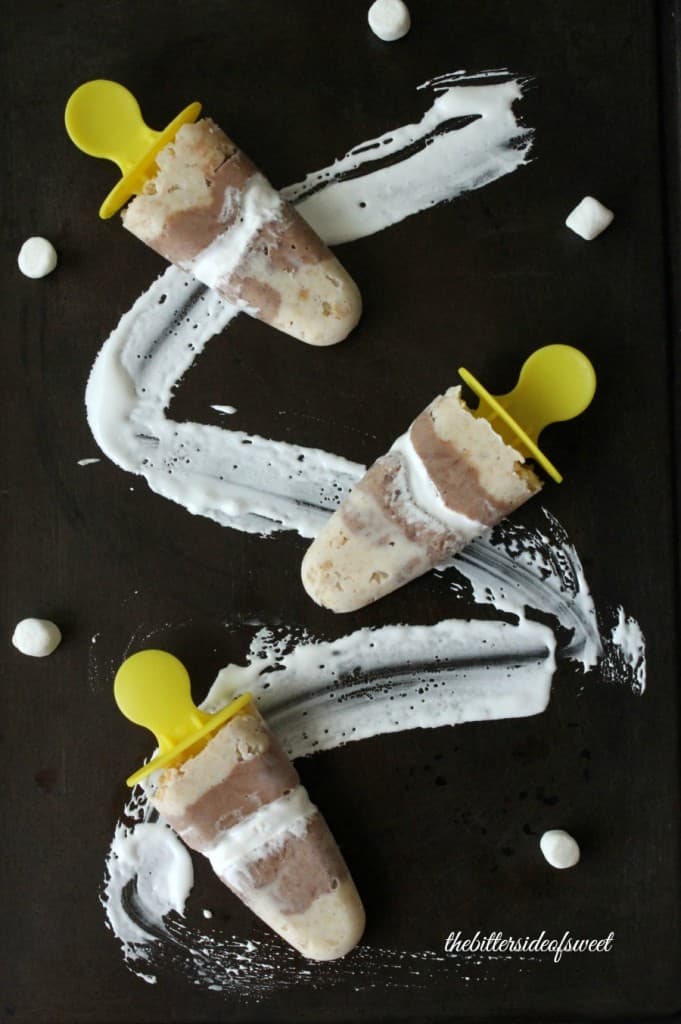 I went to a family reunion last weekend and we had the best time. All of the grandkids (18 of them) had fun playing with each other and spending late nights swimming, playing corn hole and eating S'mores. It had actually been a long time since I had one made over a campfire. It was an awesome time!
Today is the last day for S'mores Week! I have had so much fun coming up with recipes and playing around with marshmallows, graham crackers and chocolate!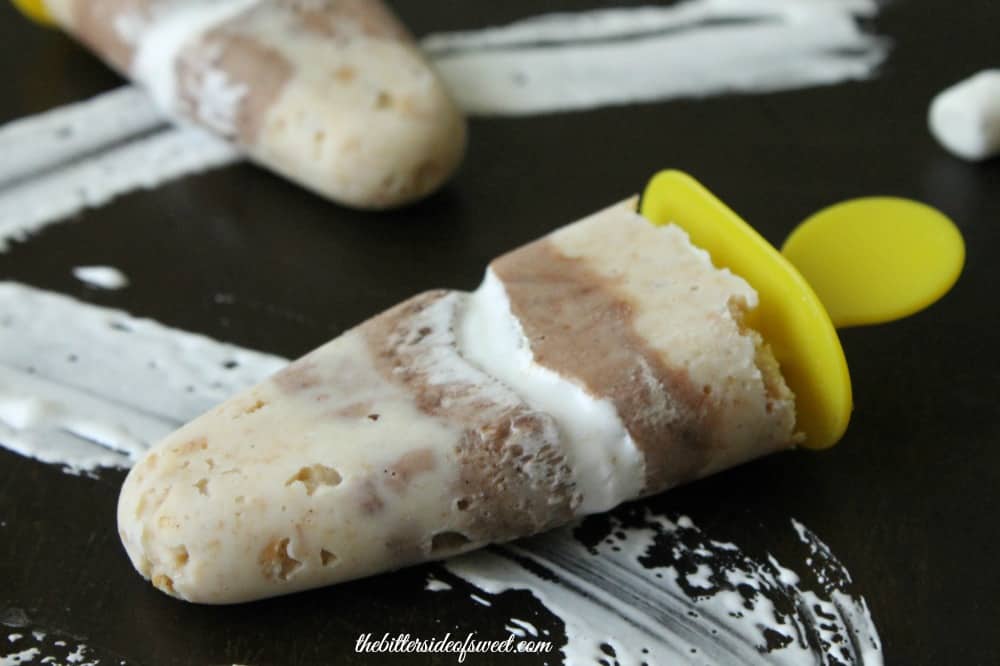 I knew I could not let the week go by without doing a popsicle, since I have a mild obsession with fruit popsicles and Oreo popsicles!
I wondered how the marshmallow cream would hold up in the freezing process. It did so well! It will actually melt faster than the yogurt but that just helps all of the flavors blend together. My girls actually sucked the middle out and ate around it. It was too cute to watch! ENJOY!!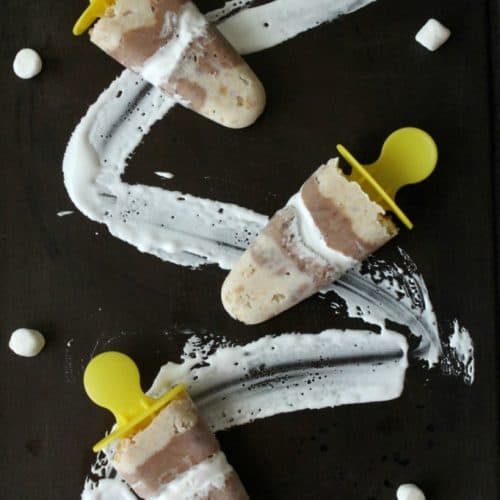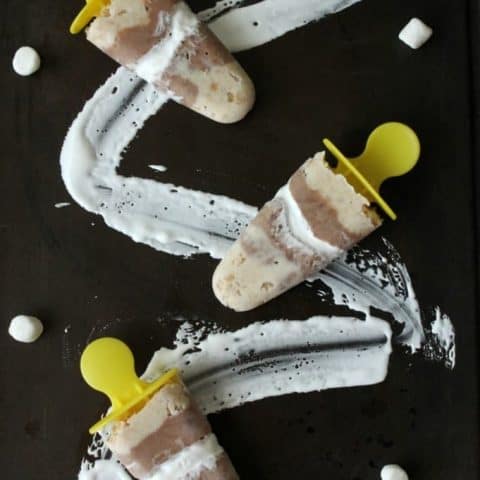 S'mores Yogurt Pops
Prep Time:
6 hours
20 minutes
Total Time:
6 hours
20 minutes
Taking a childhood treat and making it into the perfect summertime snack!
Ingredients
FOR THE GRAHAM CRACKER LAYER:
3/4 cup vanilla bean greek yogurt
2 whole graham crackers, crushed
FOR THE CHOCOLATE LAYER:
3/4 cup vanilla bean greek yogurt
1 1.45 ounce Hersey's bar
3/4 cup marshmallow cream
6 2 ounce popsicle molds
Instructions
FOR THE GRAHAM CRACKER LAYER:
Mix yogurt and crushed graham crackers in bowl and set aside.
FOR THE CHOCOLATE LAYER:
Heat chocolate bar in microwave for 30 seconds or until completely melted. Stir, then add in greek yogurt and mix till completely incorporated.
LAYER THE POPSICLES:
Add 1 tablespoon of the graham cracker layer in each mold.
Then add 1 tablespoon of the chocolate layer to the mold.
Add 2 tablespoons of marshmallow cream.
Add another 1 tablespoon layer of chocolate.
Then 1 tablespoon of graham cracker layer.
Freeze for 4-6 hours and ENJOY!
Notes
To make my layers very distinctive, I wiped the mold after adding each layer!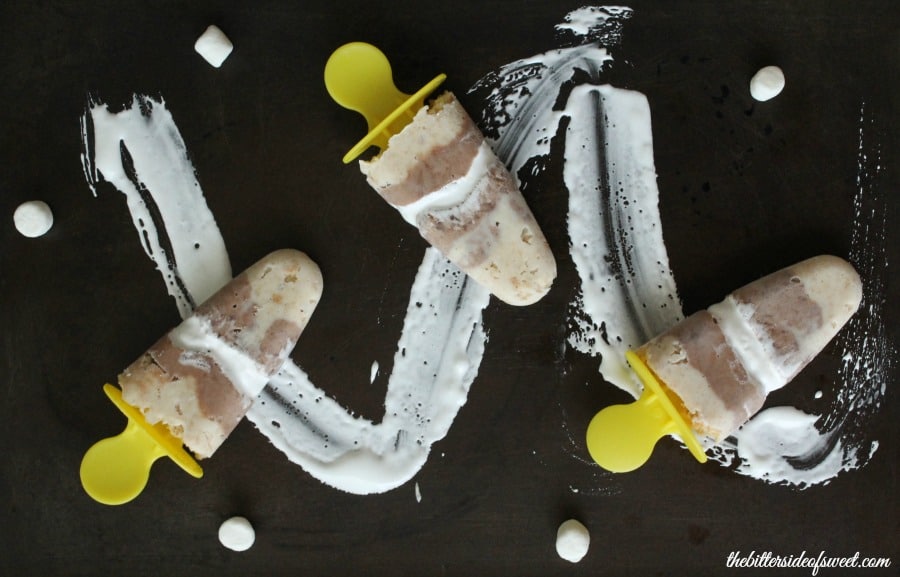 Make sure you hop on over and check out all of the final recipes for #smoresweek!