Chocolate, marshmallow and graham crackers are the perfect summer time treat! Today I am mixing it up a little and making S'mores Muddy Buddies for you!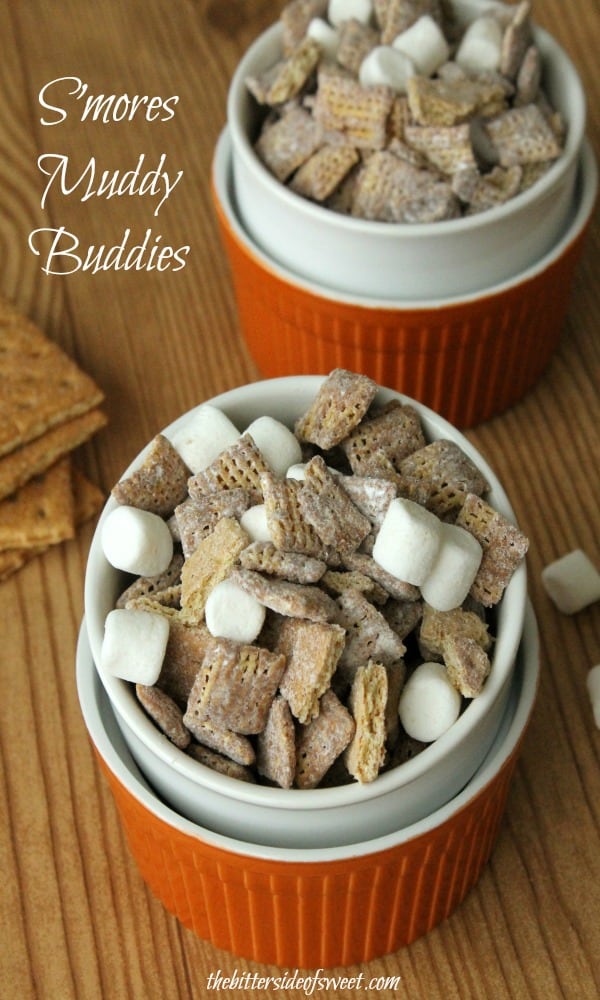 I have memories as a child going to our lake house and siting around the fire pit making s'mores. It's one of those treats that I associate with summer and fun!
We can't always have a fire pit to sit around so how can I still have my favorite summertime treat without all the fuss? S'mores Muddy Buddies.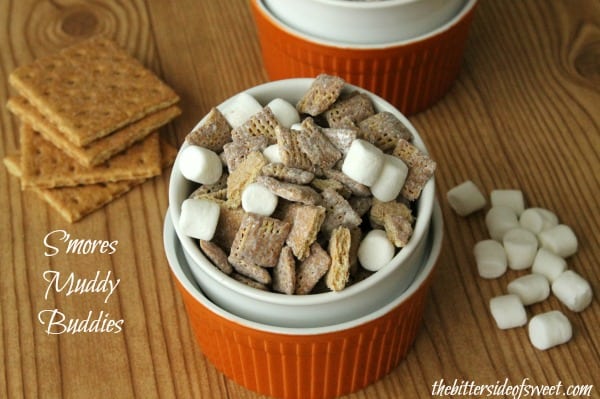 With tiny bits of marshmallows and graham crackers the flavors are there in every bite without all of the mess and fuss of hot metal hangers (we really used those as kids!) and burnt marshmallows!
My buddy, Zainab, from Blahnik Baker and I are both sharing muddy buddies on our blogs today for #smoresweek and we wanted to give you guys both of our versions of our S'more's Muddy Buddies. Zainab has got it going on with Peanut Butter S'mores Muddy Buddies! I absolutely love that she added peanut butter to them!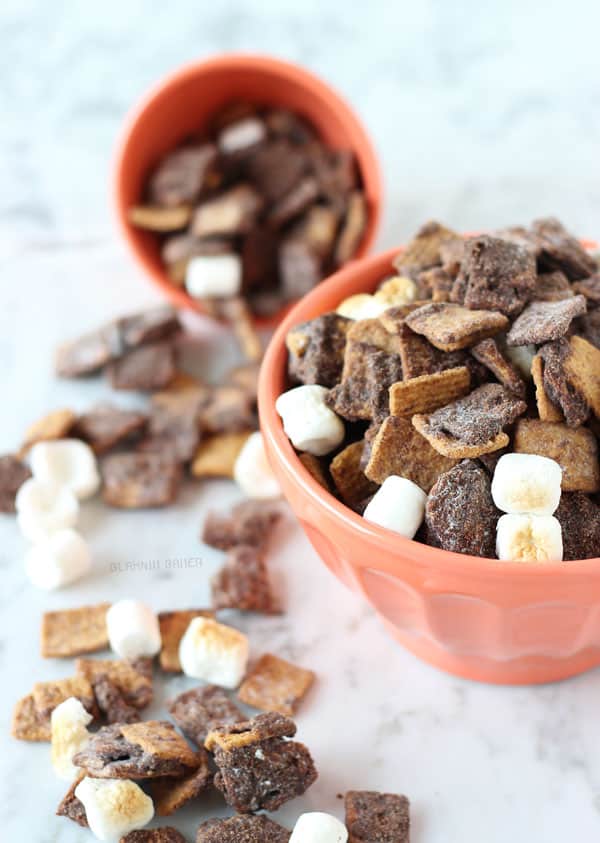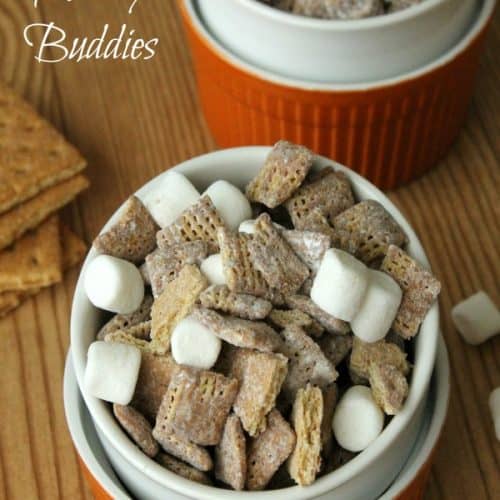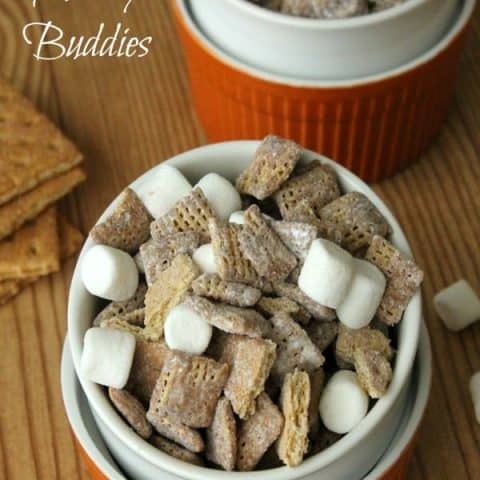 S'mores Muddy Buddies
A favorite campfire treat without all of the mess but with all of the great flavors!
Ingredients
3⅓ cup toasted corn cereal
2 ounces vanilla Candiquik
1 teaspoon Chocolate Marshmallow Frosting Creations flavoring
1 cup powdered sugar
1/2 cup mini marshmallows
2 cinnamon graham crackers, broken into pieces
Instructions
Place cereal in large bowl, set aside.
Place Candiquik in microwave and melt for 30 seconds at a time for 1 minute or until completely melted.
Add in chocolate marshmallow flavoring to Candiquik and stir till completely incorporated.
Pour over cereal and mix well.
Add powdered sugar to cereal and stir till completely covered.
Add in mini marshmallows and graham crackers. Mix well.
Serve and ENJOY!
 Blogger Disclosure:
Posts may include links to my affiliate account at Amazon.com, and The Bitter Side of Sweet earns a few cents on the dollar if readers purchase the items I recommend, so thanks for supporting my blog when you shop at Amazon!
Today we are kicking off #smoresweek with a bunch of bloggers! You will have a chance to come back all week and see what they have created!  Go check out Zainab's fabulous recipe and all of the recipes for #smoresweek! ENJOY!