Make this Smoke Ham Apple Gouda Panini for lunch or dinner!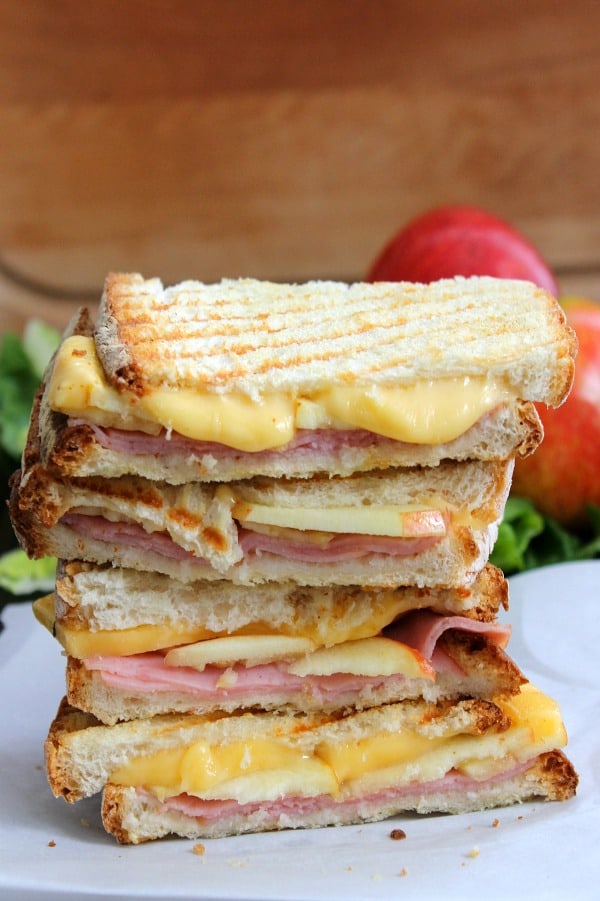 Hope you guys had a fabulous weekend? We enjoyed some really good weather and we spent a lot of time outdoors and drinking lots of wonderful cool beverages!
While I was sitting lazily on my porch I decided to look through some magazines. Then I decided to organize my magazines.
You will now find them divided into seasons. I cook pretty seasonally as it is so I thought why not break them up into seasons so when I need some inspiration I can go straight to a specific season.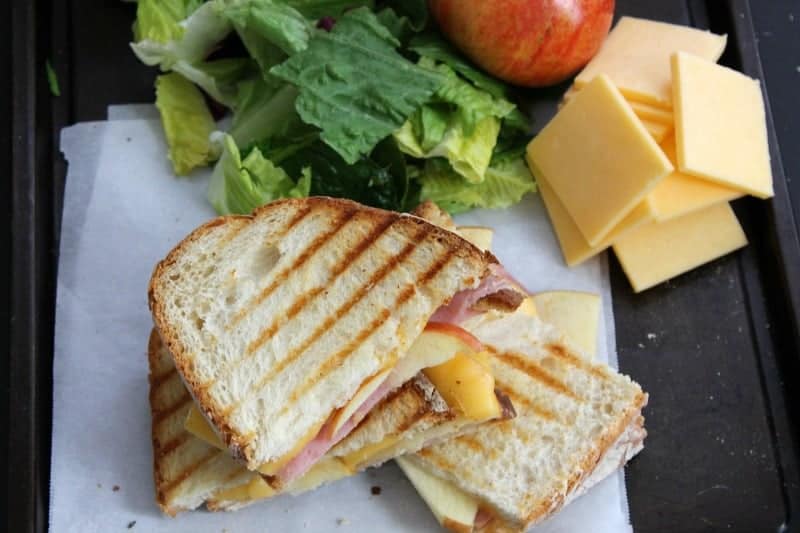 Yep. That is my sense of a good time. Organizing magazines.
Anyways these sandwiches. Well I saw something similar to these in a few of pages upon pages of recipes I was looking through and decided to make them.
As the weather gets warmer and school is about to end things are starting to pick up as far as activities. Everyone is coming out of hibernation from the winter so I can see that we are going to be on the go.
So we need to eat and we are not big on going out too often so I have been trying to think of quick meals.
This was one of them. I loved the flavors! I didn't know what to expect adding the apple with the smoke ham and gouda but it gave it a little sweetness to my sandwich. Don't worry it is not overbearing and the cheese pairs with it beautifully. ENJOY!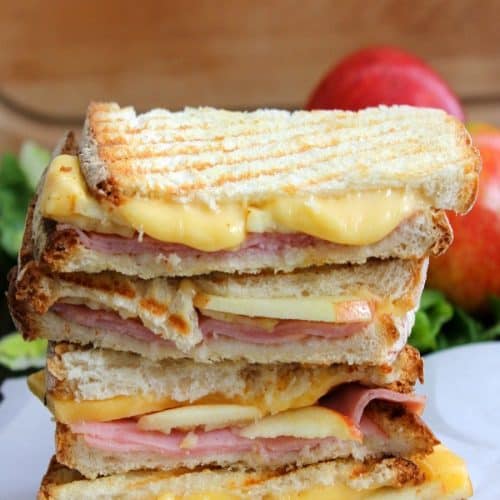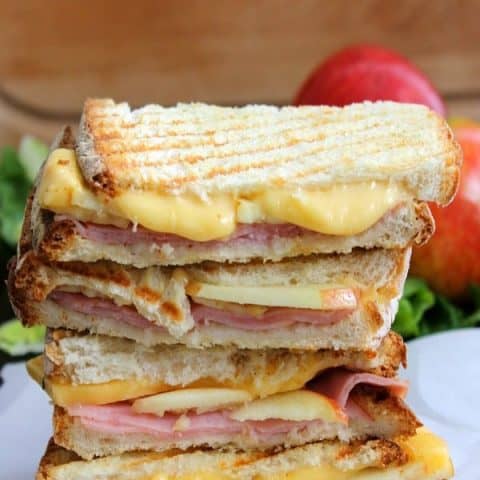 Smoked Ham Apple Gouda Panini
Ingredients
4 slices Italian bread, I used Turano
6 slices deli smoked ham
1/2 half apple, thinly sliced
6 mini slices gouda
olive oil
Instructions
Preheat panini press or medium size pan over medium head.
Add 3 slices deli ham onto 2 slices of bread.
Top with apple slices.
Top with gouda.
Top with remaining slices of bread.
Brush each sandwich with olive oil and cook for 3 minutes or until golden brown.