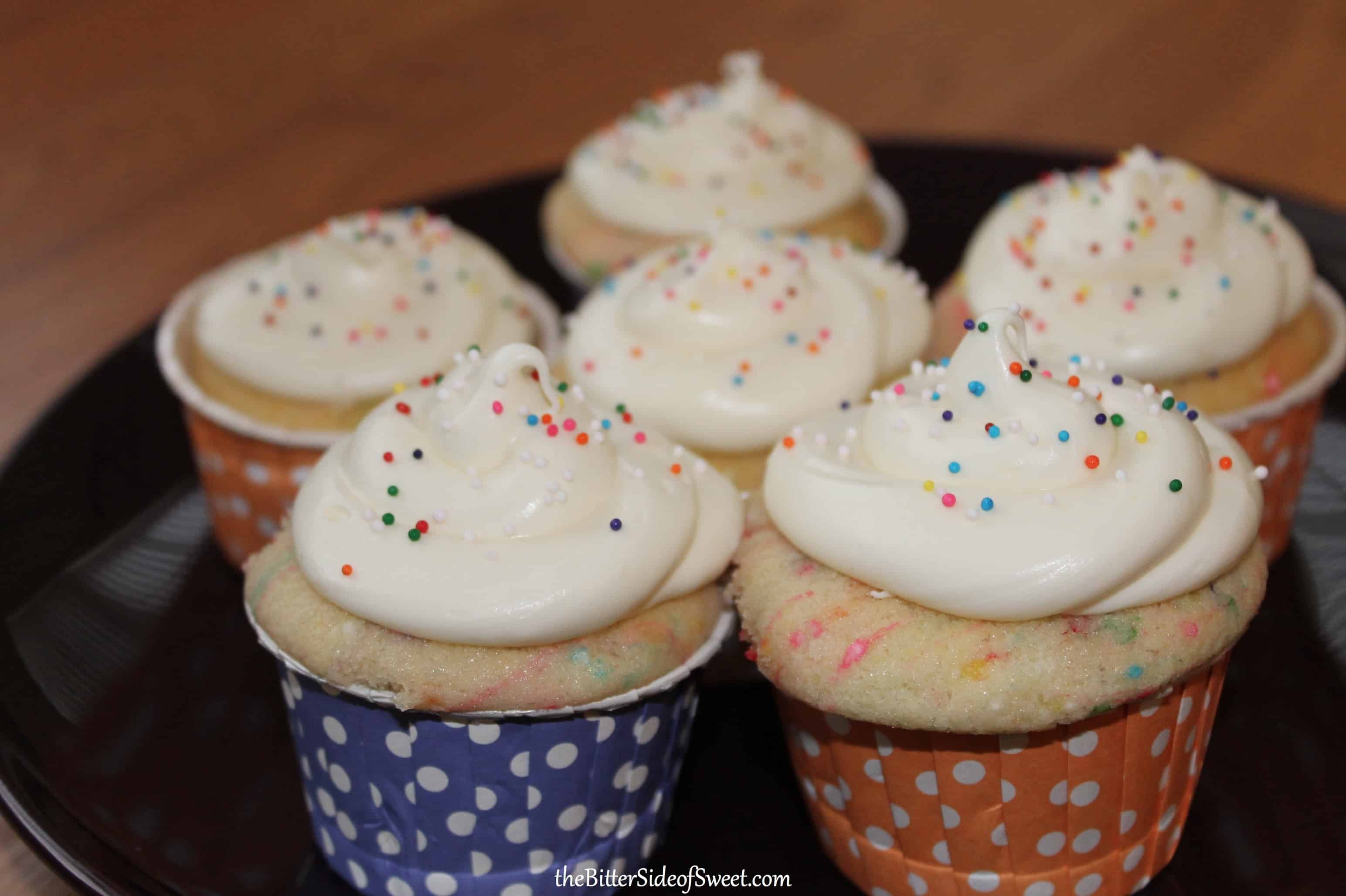 I really had no intention on making this post. My first post back from vacation was going to be about my vacation.
But this is a very important day and I couldn't let it go by unnoticed.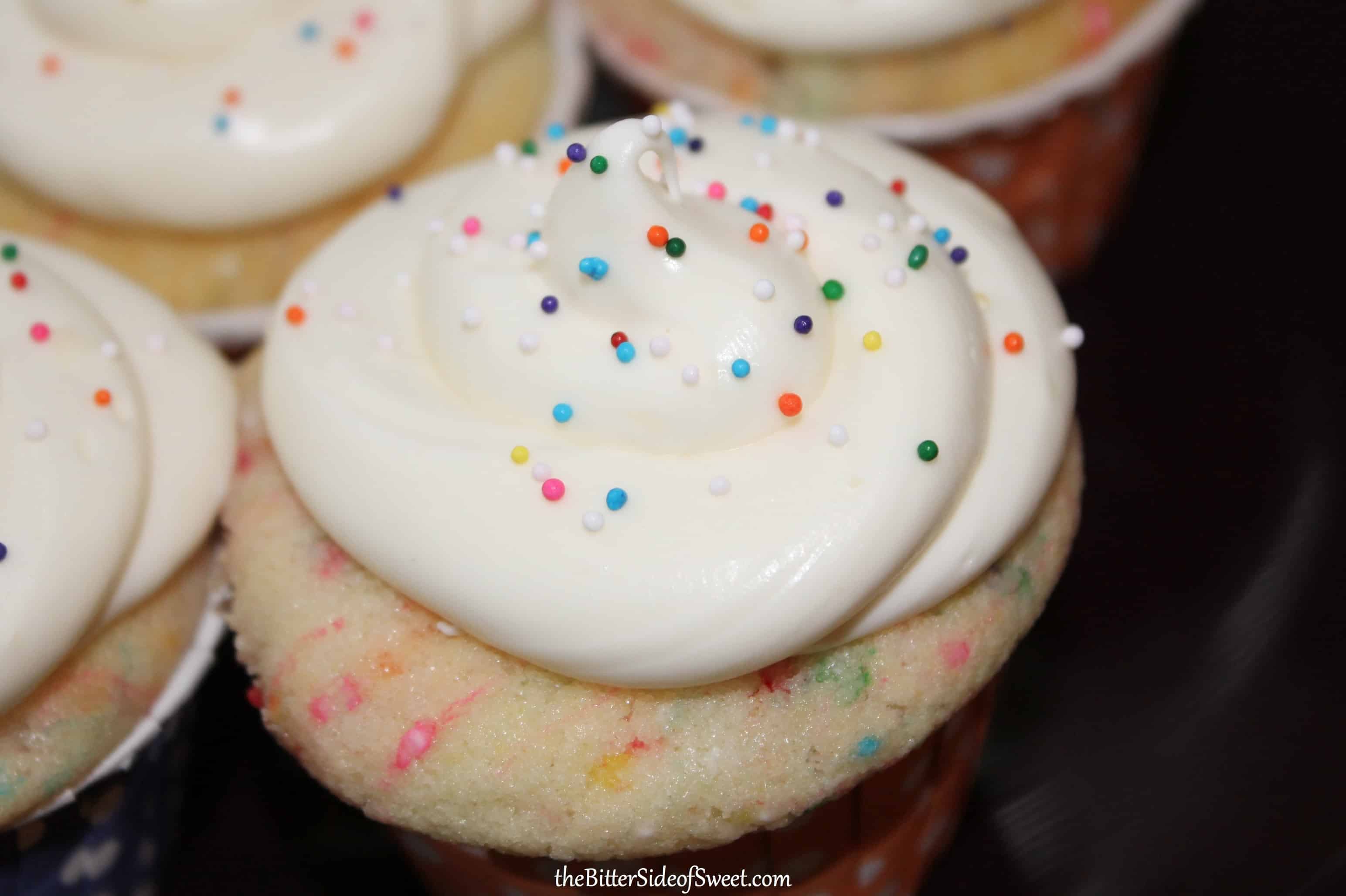 Today my baby girl turns 1. I can not believe it has already been a year. Time does go by so fast. Where did it really go?
Giulia has been such a blessing to me. We did not expect her. We actually thought we were done having kids and then surprise!
What a great one it was!
So today I share with you the first cupcake she poked her fingers into and did not eat! It was great either way!
These cupcakes are moist and so colorful. I was so happy with the way they looked inside when I took a bite. Very festive for this special day.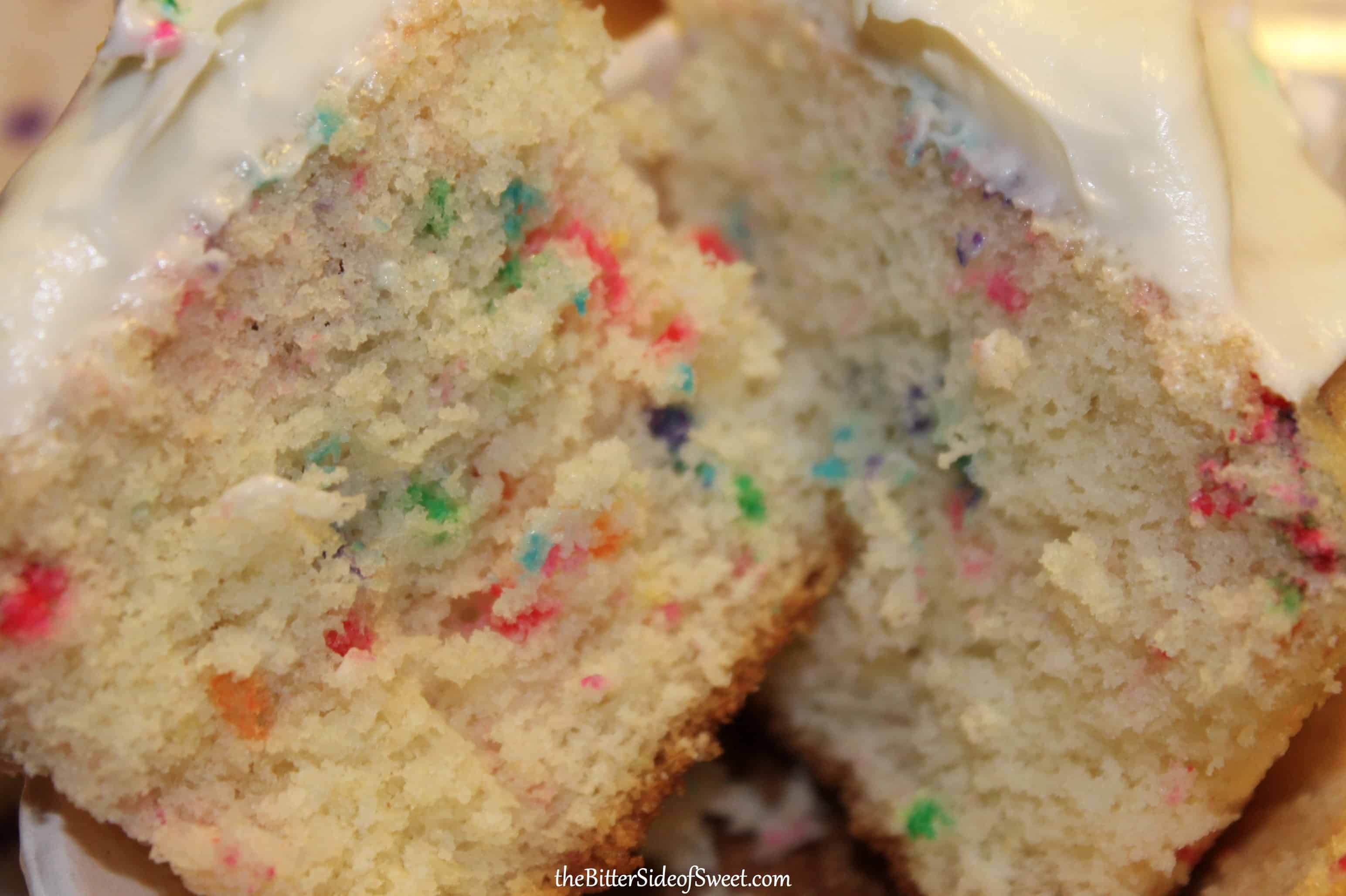 F

U

N

F

E

T

T

I

CUPCAKES WITH CREAM CHEESE FROSTING
recipe for the cake adapted from here and for the icing from here.
YIELDS: 18-20 cupcakes
PREP TIME: 25 MINUTES
COOK TIME: 15 MINUTES
TOTAL TIME: 40 MINUTES
INGREDIENTS FOR CUPCAKES:
1 stick butter, softened
1 cup sugar
2 eggs
2 cups flour
2 1/2 teaspoons baking powder
Dash of salt
1 1/4 cups milk
1/4 cup sprinkles and more for decorating the top of the cupcakes
DIRECTIONS FOR CUPCAKES:
1. Preheat oven to 350 and prepare muffin tins with cupcake liners.
2. Mix together butter and sugar, then add egg one at a time till combined.
3. Add flour, baking powder and salt. Combined well.
4. Add milk. Batter will be on the thick side.
5. Slowly fold in sprinkles.
6. Fill cupcake liners 2/3 of the way full. Bake at 350 for 15 minutes or until toothpick inserted comes out clean.
7. Cool while you prepare icing.
8. Decorate as you desire and ENJOY!
INGREDIENTS FOR THE ICING:
4 tablespoons butter softened
5 oz cream cheese directly from the refrigerator
2 cups powdered sugar
1 1/2 tablespoons milk
DIRECTIONS FOR ICING:
1. Mix butter in mixer for 30 seconds.
2. Add cream cheese till combined.
3. Mix in powdered sugar one cup at a time.
4. Mix in milk.
This icing was made thick so I could pipe onto the cupcakes and so it would hold its shape.
You can add more milk to make it more spreadable if you would like to spread the icing on.
Store cupcakes in refrigerator for up to 3 days.