Celebrate this 4th of July with a popcorn treat! Red White Blue Popcorn Balls would be a great addition to your snack table!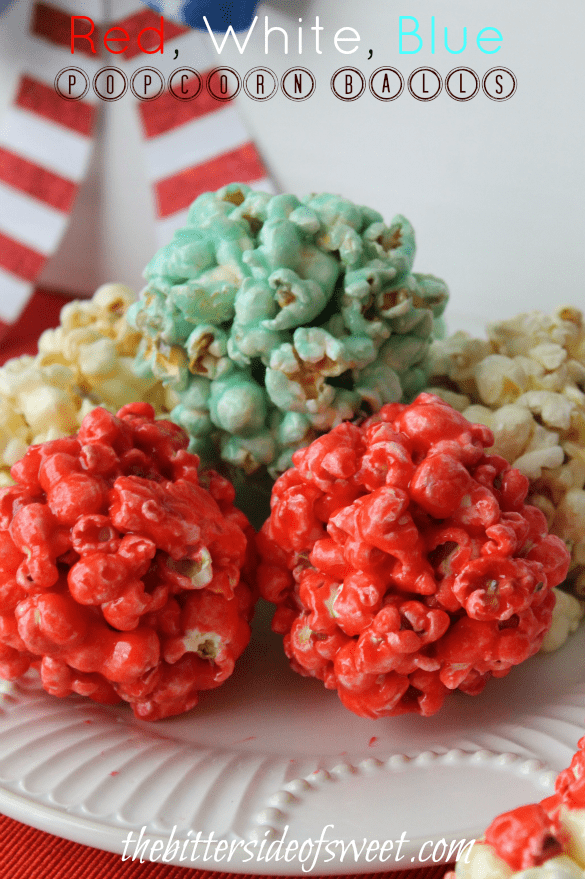 Can you believe the 4th of July is next week? I can not. It doesn't even seem that it is possible that we are about to enter into July. Where oh where does the time go? It feels like the kids just got out of school.      Please oh please summer won't you slow down!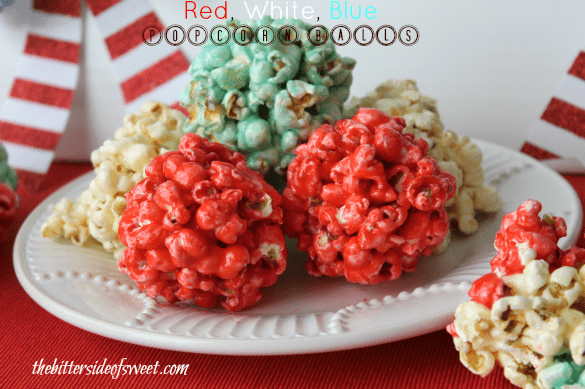 So I thought it would be cute to do something red,white and blue for the holiday. I don't normally do anything special. My one big thing is that I love to see fireworks but having two small children in the house we really haven't been able to view them the last couple of years. Normally they are done really late and even on holidays when kids get sleepy and tired they go to bed. We used to be able to see them if we stood in the middle of the street in our old neighborhood, so we did that twice. This year I don't know where we will be or what we will be doing but I do know I want these popcorn balls included in my day.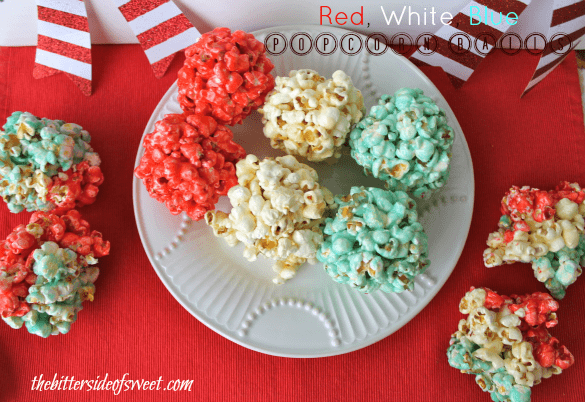 These are fairly simple. No oven needed. Though you still need to use the stove-top or your microwave. So I guess these could be considered no bake treats. Basically you pop your popcorn, however you like to do that, then you melt your marshmallows, add your jello and boom! You are done. Because I did three different colors these took me a little time. I would do one color, then wash my pot (I used the stove-top) then continued with the other two colors. I also made some into stars just to see how it would turn out! Let me just say! Love it!! ENJOY!!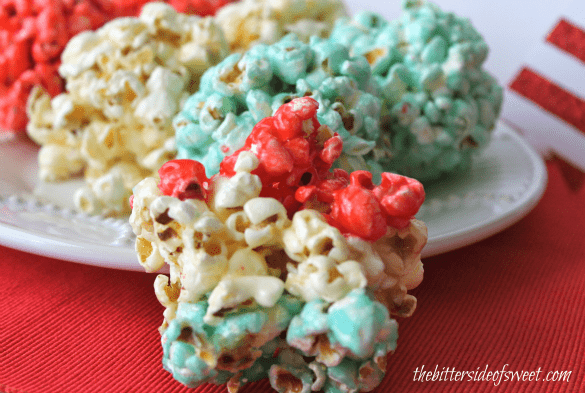 Are you following theBitterSideofSweet? Don't miss any updates or new post!                                                     Here are a few ways you can follow!
Facebook | Bloglovin | Pinterest | Instagram | Google+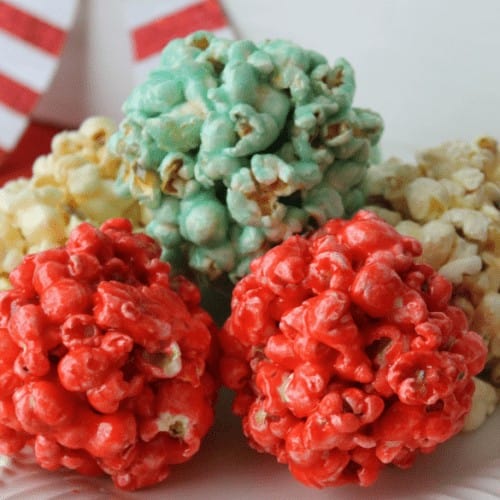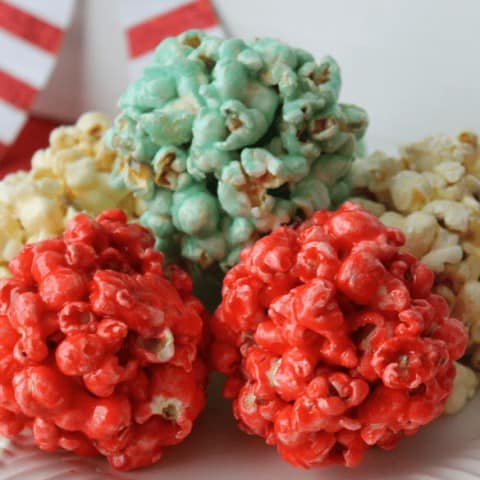 Red White Blue Popcorn Balls
Jello flavored popcorn balls perfect for any snack table or festive treat!
Ingredients
6 cups popcorn
3 tablespoons butter
12 regular sized marshmallows
1 tablespoon cherry flavored jello
1 tablespoon berry blue flavored jello
Cooking spray
Instructions
Prepare cookie sheet by lining with parchment or waxed paper. Set aside.
In a medium sized bowl prepare two cups of popcorn.
In a small pot melt 1 tablespoon of butter and 4 marshmallows together.
Add 1 tablespoon of cherry flavored jello. Stir over heat for 30 seconds.
Pour over popcorn and stir till the marshmallow mixture in completely incorporated.
Allow to cool for 2 minutes.
Spray hands with cooking spray so the popcorn does not stick to your hands when handling it.
Roll popcorn into two balls and set onto prepared cookie sheet.
REPEAT the same steps to make the berry blue balls by adding the berry blue flavored jello in place of the cherry flavored jello.
And REPEAT the same steps for the white balls minus the jello.
ENJOY!
Need more
red

,

white

and

blue

?

Follow my Red, White and Blue Pinterest board to see more treats!

This recipe may be linked at these sites!