Dessert doesn't get easier or quicker than this when you are making this Red Velvet Brownie Mug Cake!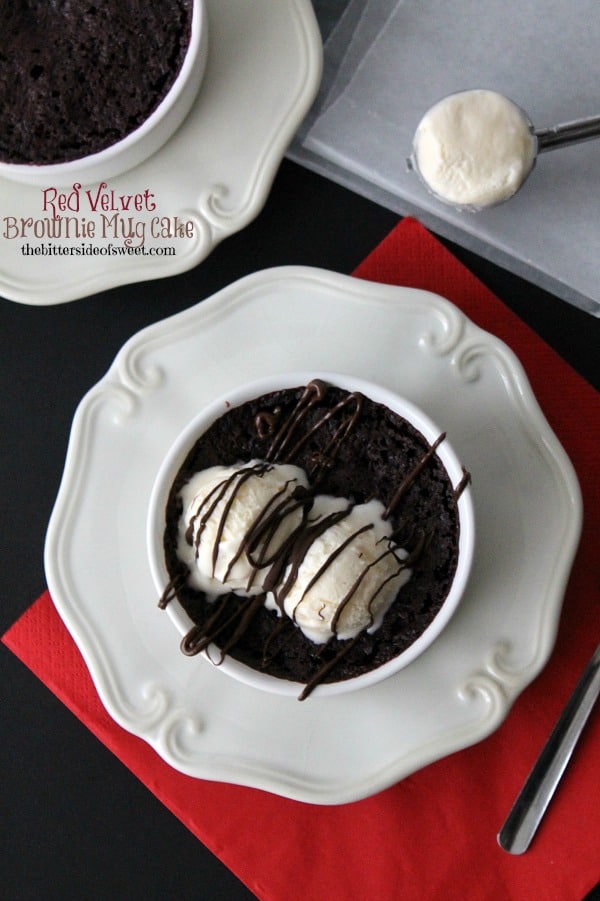 On Monday we started off the week with this Red Velvet treat. Today I am giving you cake or is it a brownie? There is more brownie mix in it so I am leaning towards brownie but either way it is delicious.
About a year ago I discovered mug cakes. What is a mug cake you ask? Well it is basically a dessert in about 60 seconds. You take cake mix and water then you microwave it and BOOM, mug cake.
With this little treat I didn't necessarily like it with just the red velvet cake mix so I decided to add dark chocolate brownie mix to it as well. Perfection!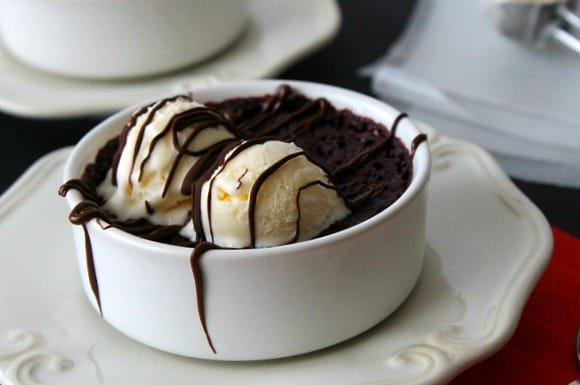 As we are sitting through the 3rd snow day for us in two weeks my kids watched me make this little beauty.
The older ones were not totally happy with me because they both gave up sweets for Lent. I applauded them because they are doing a great job with temptation, especially when I cooked up this mug cake.
Luckily this is so easy to make that come Easter they will be able to enjoy this in 60 seconds! ENJOY!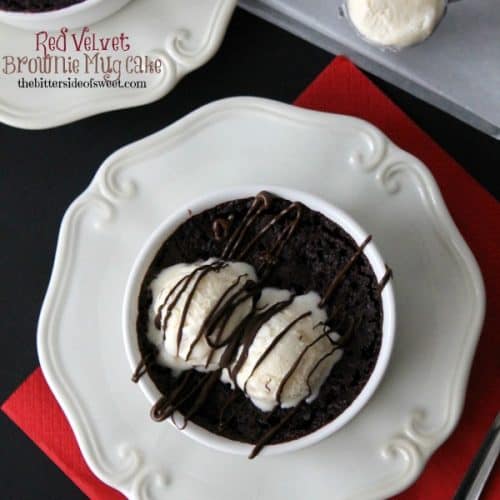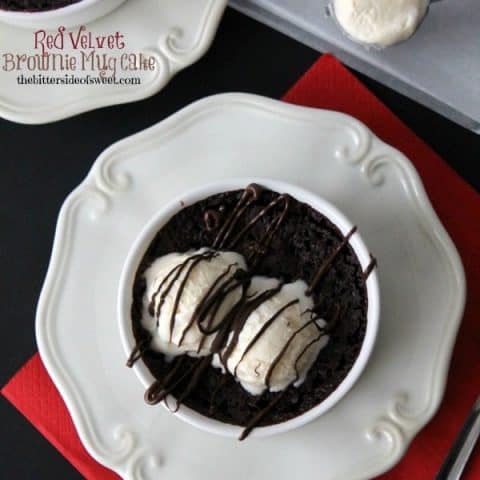 Red Velvet Brownie Mug Cake
Red Velvet Cake mix combined with brownie mix to make a delicious 60 second mug cake!
Ingredients
4 tablespoons dark chocolate brownie mix
2 tablespoons red velvet cake mix
2 tablespoons water
Instructions
Lightly spray a 5 ounce microwavable mug or bowl with cooking spray.
In a small bowl, whisk together all ingredients until batter has no clumps.
Pour into mug and microwave for 50 seconds.
Cool and ENJOY!
Notes
Cook time is based on my microwave. It may vary depending on your microwave.