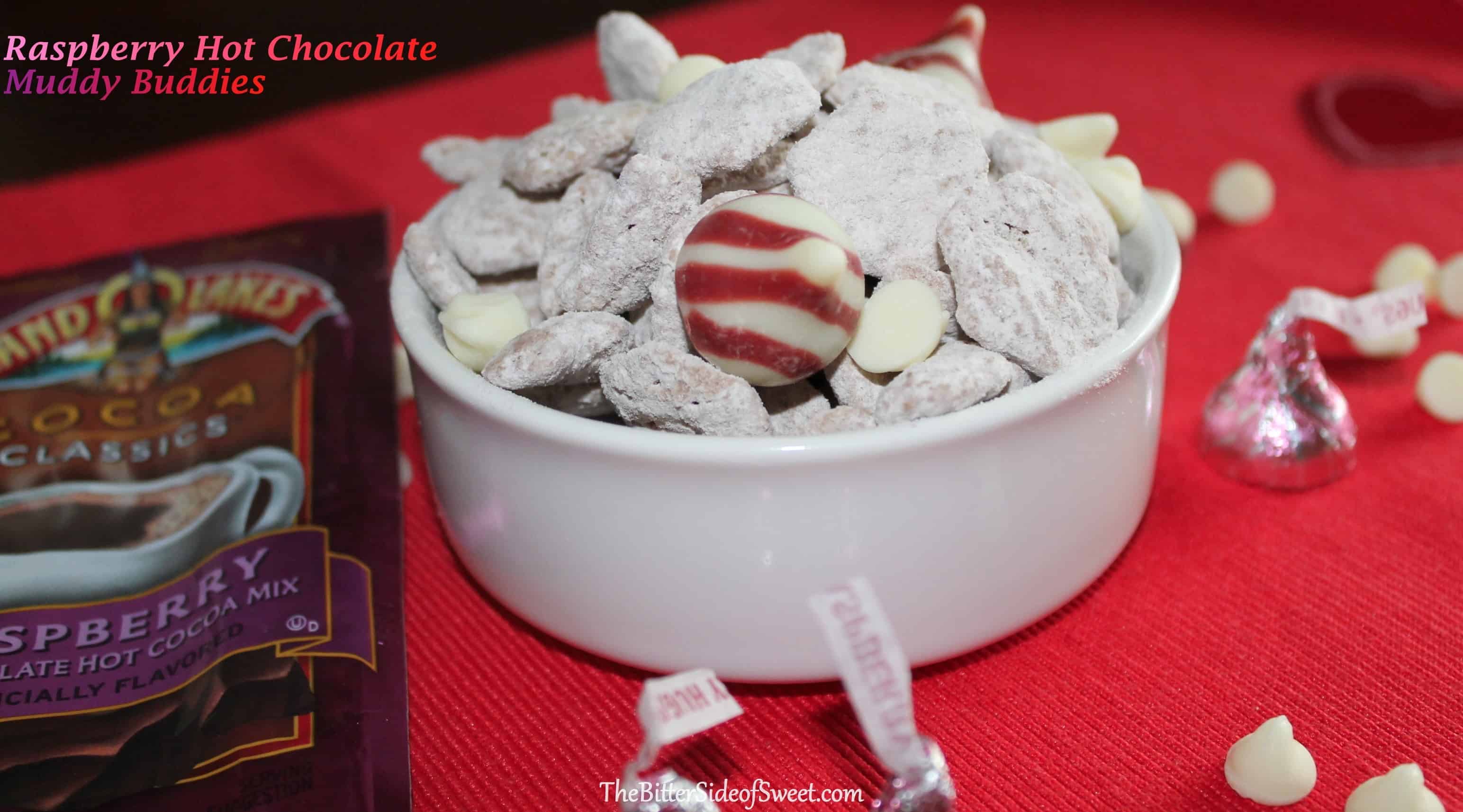 Oh wow. That is a mouth full but seriously they are good. So good that we polished them off and my husband was around the kitchen looking for them.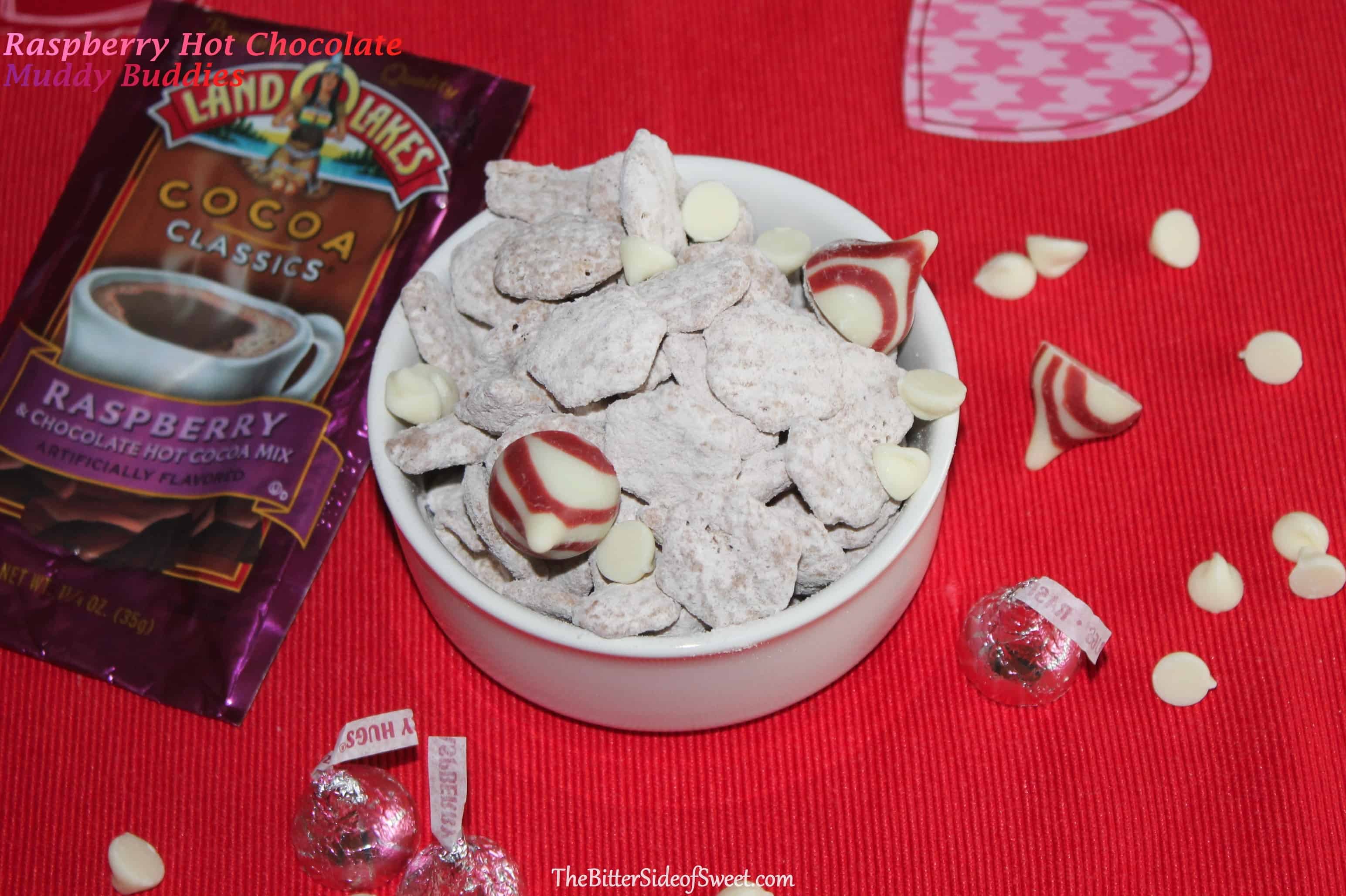 Say what! He does not go around the kitchen looking for sweets, normally. When I placed these in front of him yesterday he decided to try them. And he liked them! This is a great feat of mine. To get my husband to really like sweets. Because I am obsessed with sweets, I want him to be too.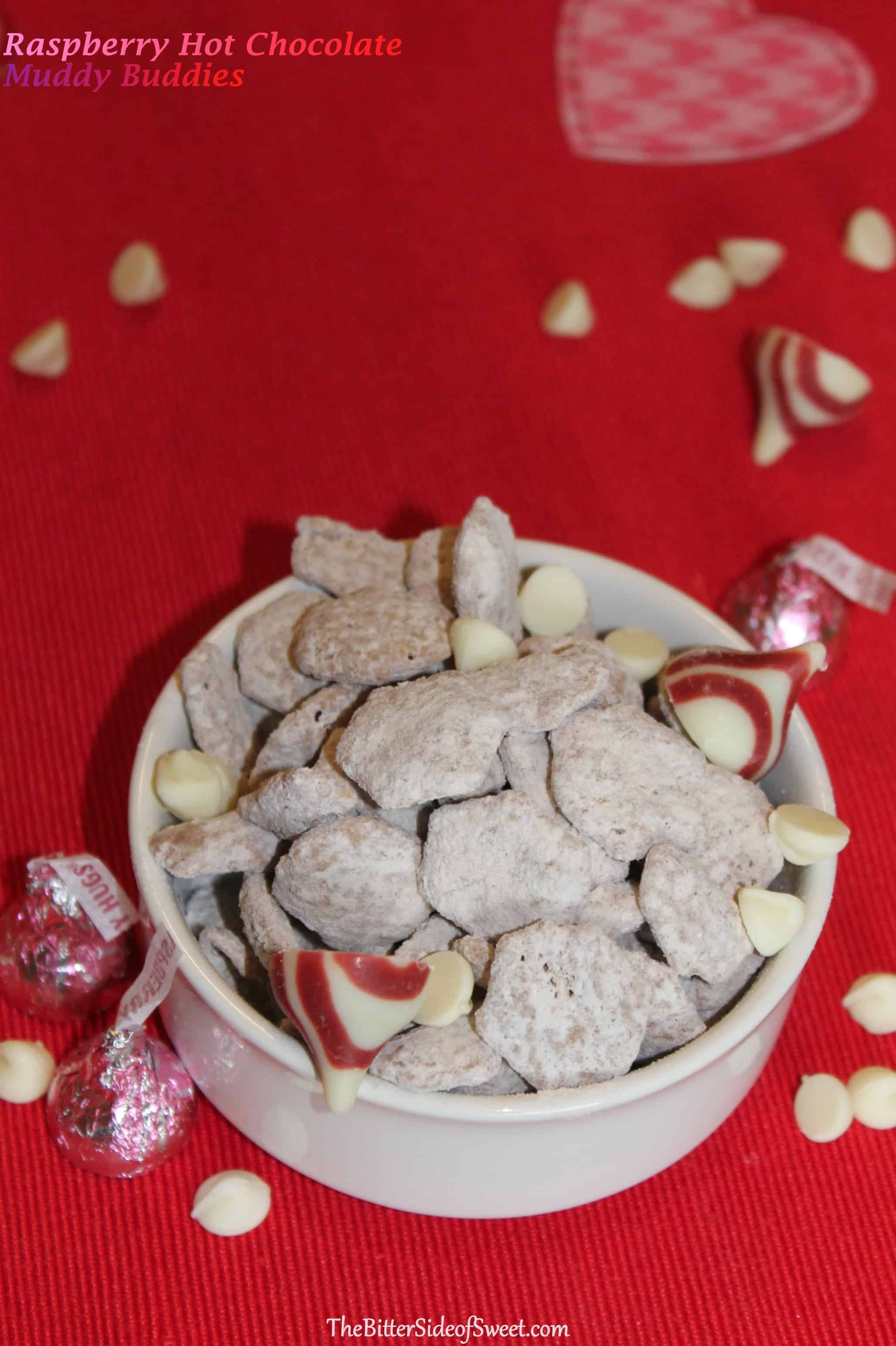 Ok so back to these muddy buddies. I had some Raspberry HUGS left in my cabinet that I wanted to use up before Valentine's Day. So I started searching the Internet and I found this recipe.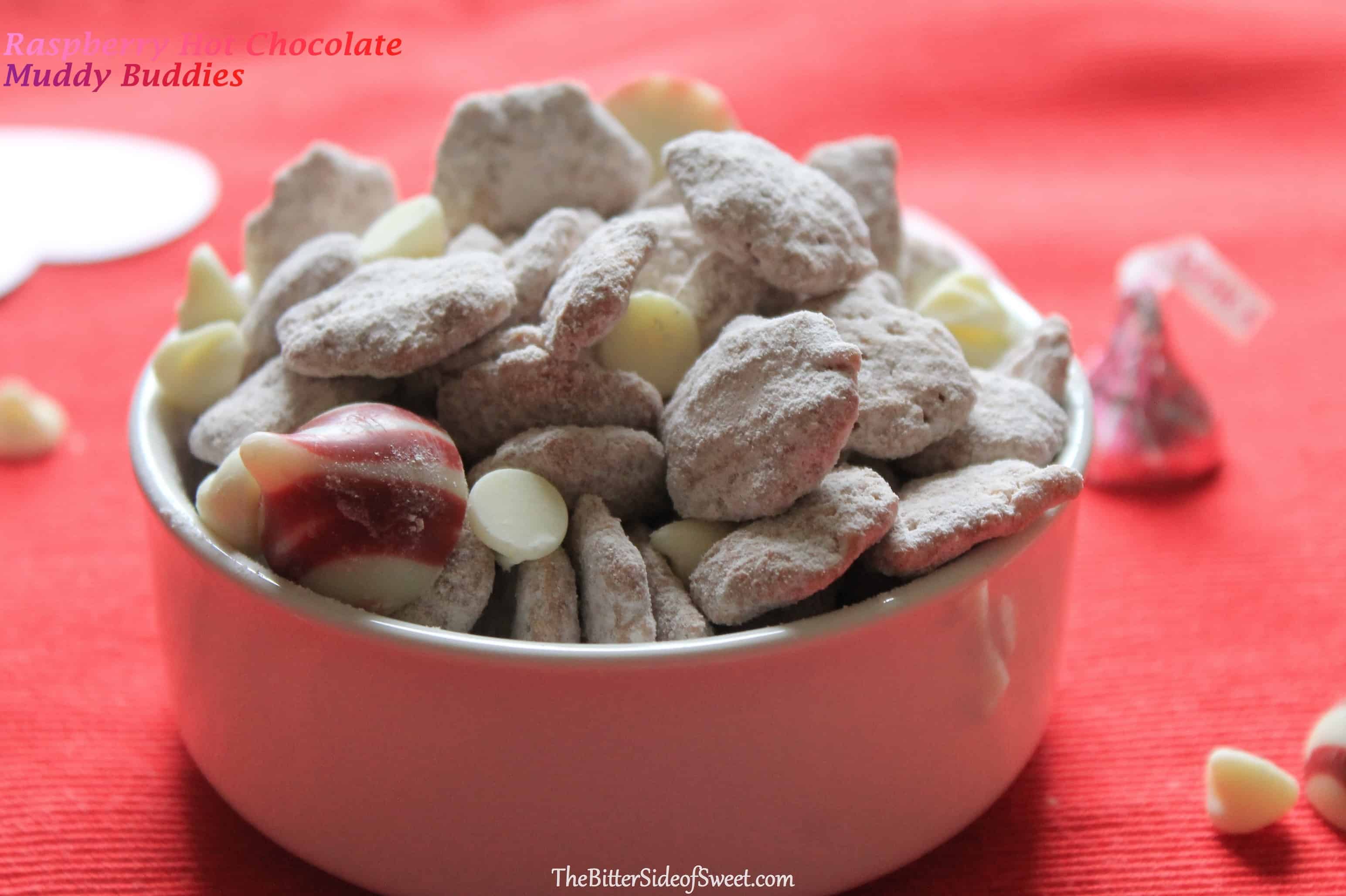 Well I decided to change it up just a tad bit and this is what we got! Something quick, easy and super tasty. This is great for something a little different to have around the house for Valentine's!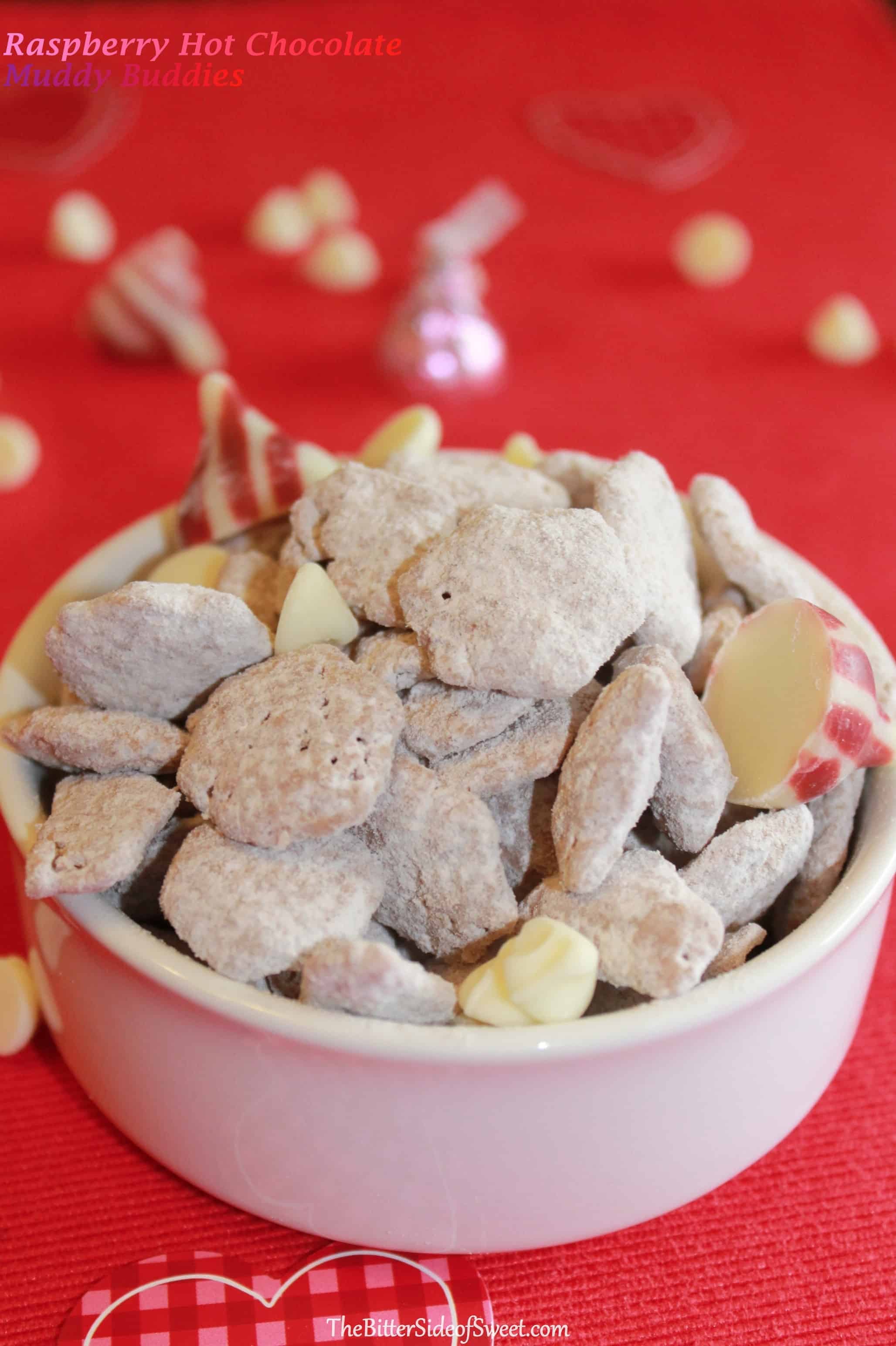 RASPBERRY HUGS HOT CHOCOLATE MUDDY BUDDIES
recipe adapted from here
YIELDS: 6 servings
PREP TIME: 5 minutes
COOK TIME: 5 minutes
TOTAL TIME: 10 minutes
Ingredients:
5 cups chex mix cereal
1/2 white chocolate chips
15 Hershey's Raspberry HUGS, unwrapped and chopped
1/2 teaspoon shortening
1 cup powdered sugar
1 single package Land O Lakes Raspberry & Chocolate Hot Cocoa Mix (1 1/4 oz)
Directions:
1. In a bowl using a double boiler melt white chocolate, Raspberry HUGS and shortening together.
2. In the mean time in a smaller bowl whisk powdered sugar and hot cocoa together and set aside.
3. In a large bowl measure out the cereal. When chocolate mixture has melted pour over cereal and mix well.
4. In large plastic bag add half of the powdered sugar mixer.
5. Then add all of the cereal and the remaining half of the powdered sugar.
6. Close bag and shake, shake, shake until all is incorporated.
7. Pour into bowl and ENJOY!