Today is my daughter's 11th birthday. One way we are celebrating is with these Rainbow Cream Cookies!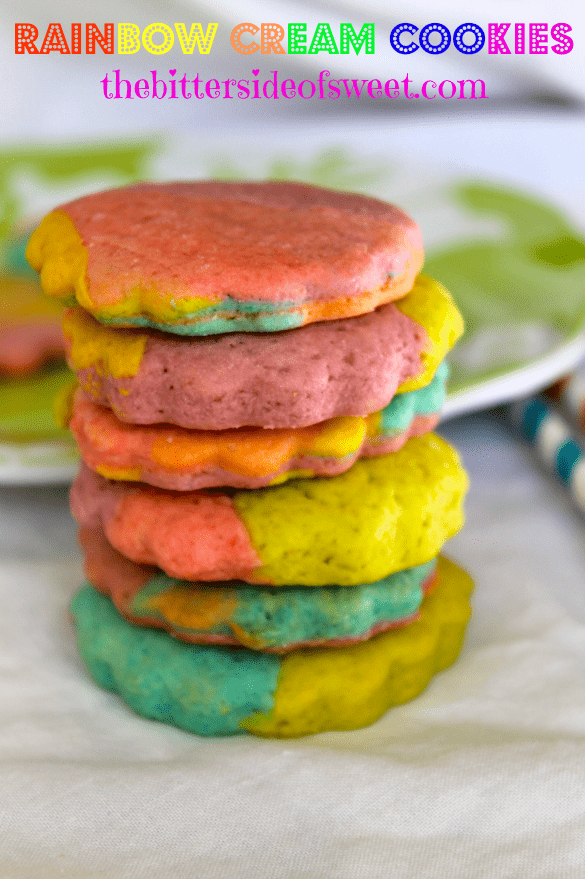 We love all things rainbow and typically have rainbow inspired snacks and treats on Fridays. So when realized her birthday was on a Friday this year of course we had to have rainbow themed cookies, cupcakes and treats!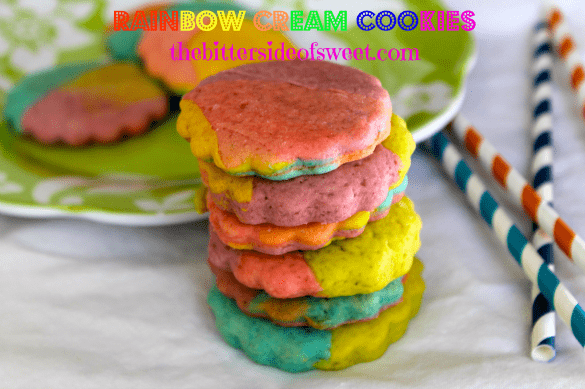 This is using my basic cream cookie recipe and adding some food coloring to them! I actually used the pastel food coloring just to make our rainbow colors a little different this time! Have a great weekend and ENJOY!!!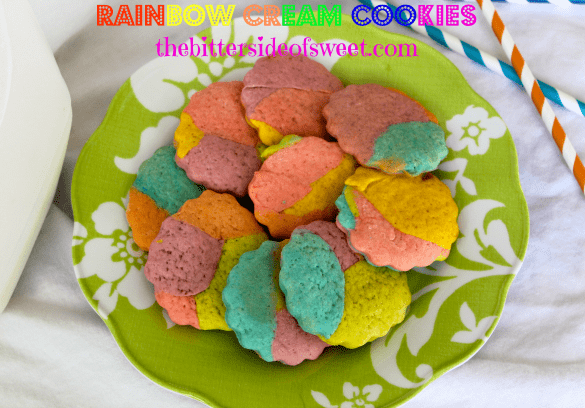 Want to connect more with TheBitterSideofSweet? Follow at:
Facebook | Bloglovin | Pinterest | Instagram | Google+
Rainbow Cream Cookies
Fun rainbow cookies, perfect for any birthday or Friday treat!!
Ingredients
1/2 cup shortening
1 cup sugar
1 egg
1/2 cup sour cream
1/2 teaspoon baking soda
3 to 3 1/2 cups all purpose flour
Pastel Food Coloring
An kind of cookie cutter., I used a medium flower cutter
Instructions
Preheat oven to 325. Prepare cookie sheet using parchment paper.
In mixer beat shortening and sugar. Add in egg and mix.
In separate small bowl dissolve baking soda into sour cream.
Alternate adding flour and sour cream into mixing bowl.
Incorporate all for a nice soft dough. Put on counter top.
Separate dough into 6 balls. Keep flour handy. You made need to sprinkle as you go.
Taking one at a time, add food coloring and mix till the color is incorporated well.
After you have all 6 balls done, break them each into 6-8 small balls.
Then you want to place all of the balls on your table and bunch them together. They should be pressing against each other. Then you want to take a rolling pin and roll the balls into one big ball. Just so the colored balls can overlap.
Use cookie cutter and cut shapes.
Bake for 10 minutes and ENJOY!
Notes
I used this method to make my cookies. http://www.hoorayforbooks.com/butterfly-bites/
Need more cookies? Here you go!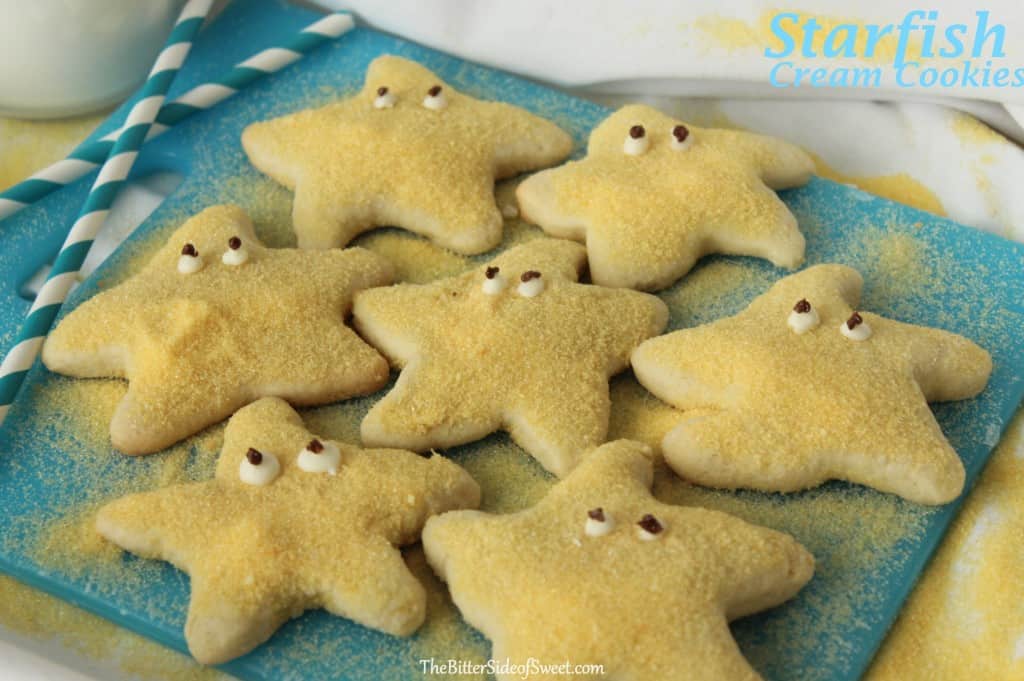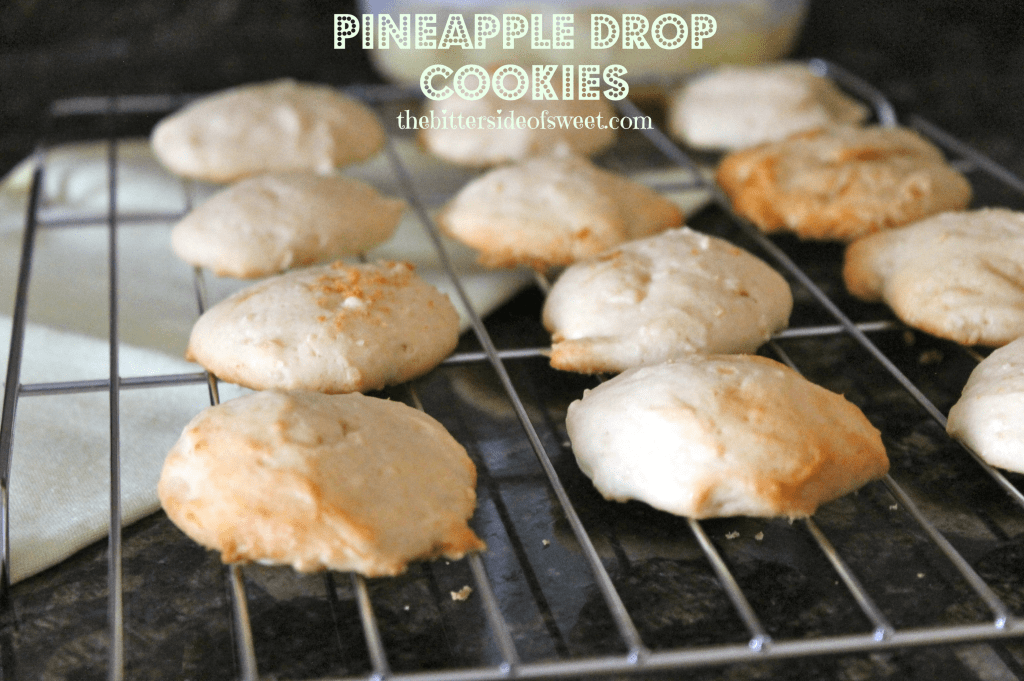 Butterscotch Chocolate Chip Cookies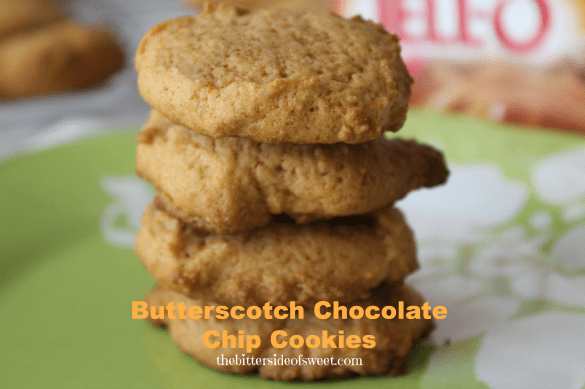 This recipe is linked over at these sites!