Sweet and salty combined makes these Pretzel Peanut Butter Balls the perfect treat!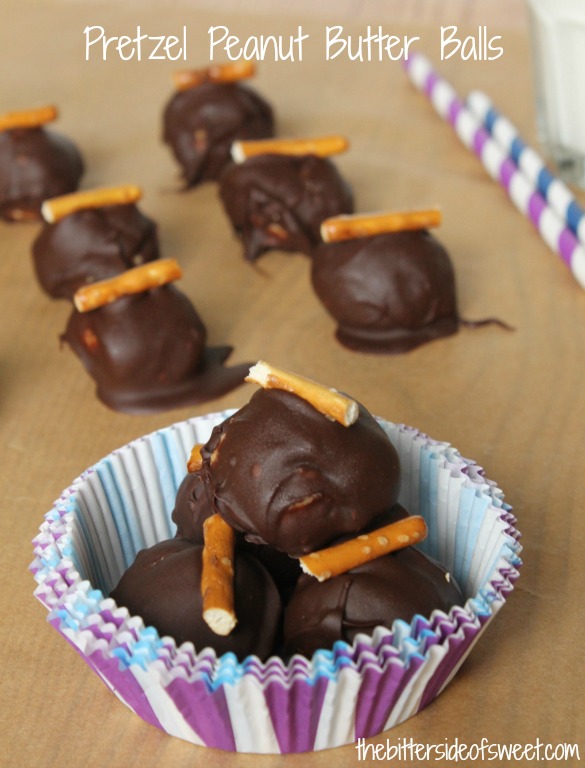 When my hubby was out of town I decided to pull out the peanut butter and make some treats! He does not enjoy peanut butter so I really don't bake or make treats with it too often. When I made these I thought I would mix it up a bit and add some pretzels! I loved the added crunch to these! I was worried that after I refrigerated them the pretzel would soften up a bit, but after 3 days in the refrigerator the pretzel was still crunchy! If you would like a step by step instruction on how to make this, click on over to my original peanut butter balls post! I give visuals, which sometimes helps me a lot when baking or cooking! ENJOY!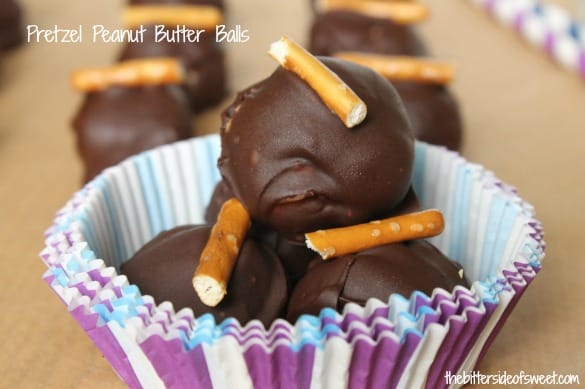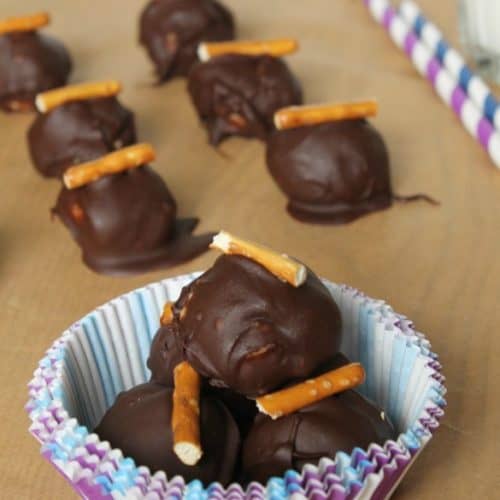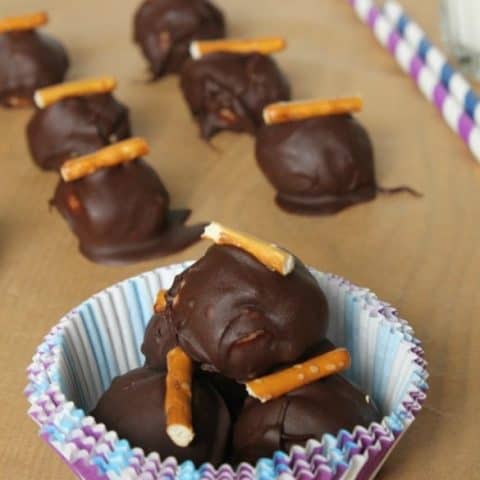 Pretzel Peanut Butter Balls
sweet and salty combined to make the perfect candy treat!
Ingredients
1 cup creamy peanut butter
4 tablespoons butter room temperature
2 cups powdered sugar, sifted
1 lb milk chocolate chips, or semi sweet
1 1/2 cups crushed pretzels
Instructions
Prepare two cookie sheets lined with wax or parchment paper.
Sift powdered sugar in separate bowl to make 2 cups.
Measure out 1 cup of cream peanut butter into another separate bowl.
Add butter and mix with peanut butter.
Add powdered sugar to the peanut butter mixture. Add pretzels.
Stir all together and mix well.
Mix well till it is like dough. It will be soft and creamy feeling but hold well together. Rest for 15 minutes.
While the dough rest melt the chocolate chips using a double boiler.
Melt till smooth.
Roll dough into balls. Drop balls into the chocolate. Using forks or spoons coat each ball with the chocolate.
Place on a prepared cookie sheet. Refrigerate for 15 minutes or until the chocolate has firmed up
Store in an air tight container in the refrigerator for up to 1 week!.
Notes
If dough is dry add a tablespoon of peanut butter.
This recipe may be linked to these sites!