Pink Salmon Quinoa Patties that are perfect for a side dish, appetizer or the main attraction at any meal!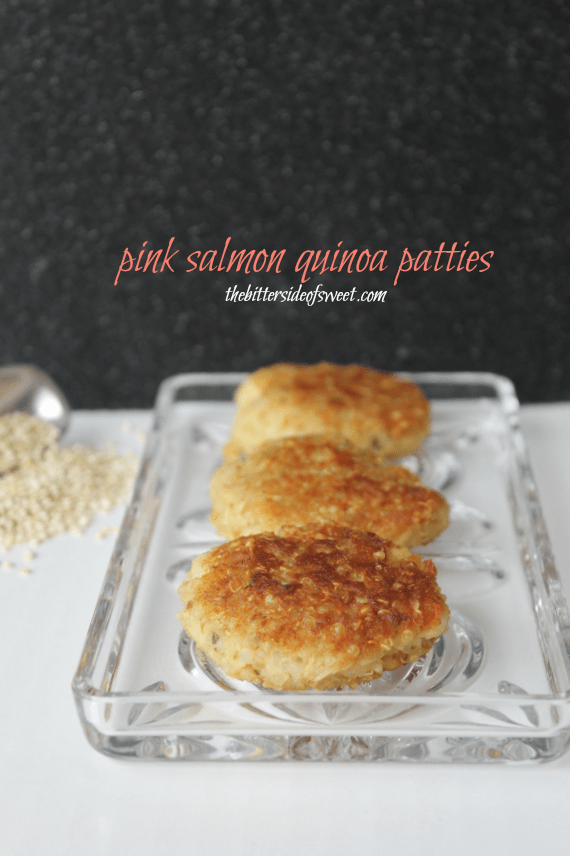 I discovered quinoa a little less than a year ago and I have been obsessed ever since. What is even more surprising to me is that my Tuna Quinoa Patties are one of my most popular post.
I really didn't know how it was going to be combining a type of canned fish with quinoa but guys really, it's DELICIOUS!!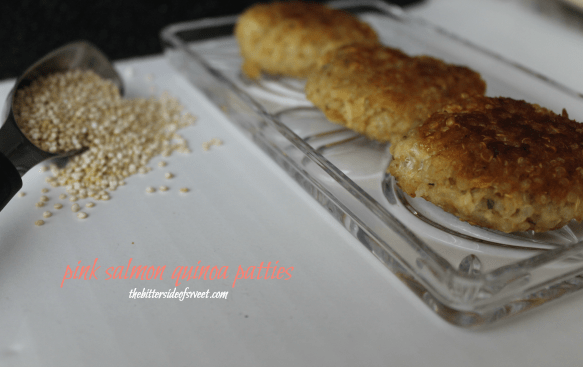 If you have not tried them you must. And today I am giving you the option to try them with salmon. I will say that I did change up my recipe just a bit because I wanted to add Greek yogurt to them. Why? Because I am obsessed with Greek yogurt as well and add it to everything. It's okay guys I know I have problems!! My son did not enjoy these when I made them with tuna but he really liked it when I made them with the pink salmon. So try and ENJOY!!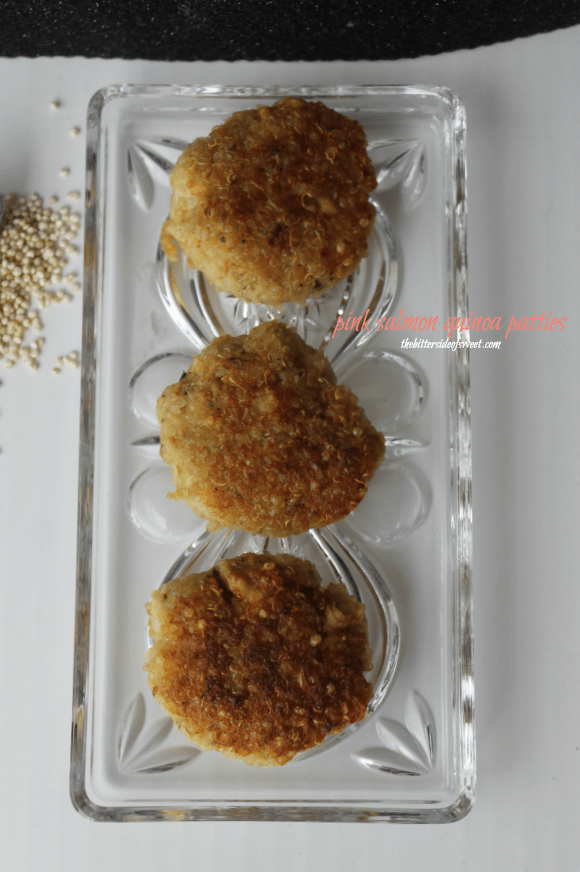 Want to connect more with TheBitterSideofSweet? Follow at:
Facebook | Bloglovin | Pinterest | Instagram | Google+ | Twitter
Pink Salmon Quinoa Patties
Patties packed with salmon and quinoa perfect as an appetizer or main dish.
Ingredients
1 14.75 oz. can pink salmon, drained and bones removed
2 cups quinoa, cooked and cooled
1 egg
1/2 cup italian bread crumbs
1/4 cup vanilla greek yogrut, I used chobani
Salt
Pepper
olive oil for frying
Instructions
Using large pan add enough olive oil to cover the bottom of the pan, turn on medium heat.
In the meantime combine salmon, quinoa, egg, bread crumbs, greek yogurt, salt and pepper.
After all ingredients are mixed together roll and flatten into patties.(depending on size of pan you may have to do in two batches.)
Cook for 5 minutes on each side or until golden brown.
Cool and ENJOY!
Need more dishes? Here you go!!
Tuna Quinoa Patties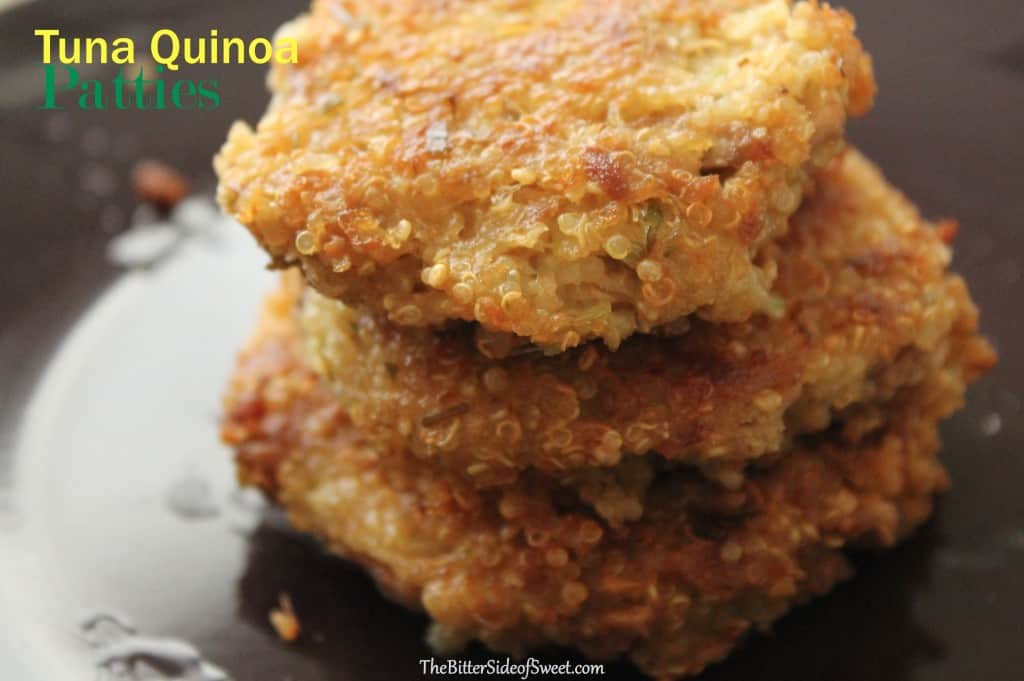 Lime Bean Polska Kielbasa Soup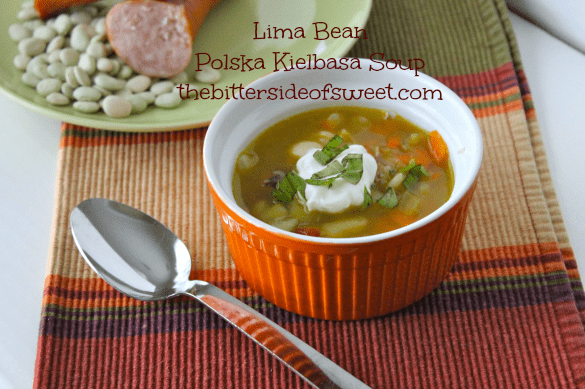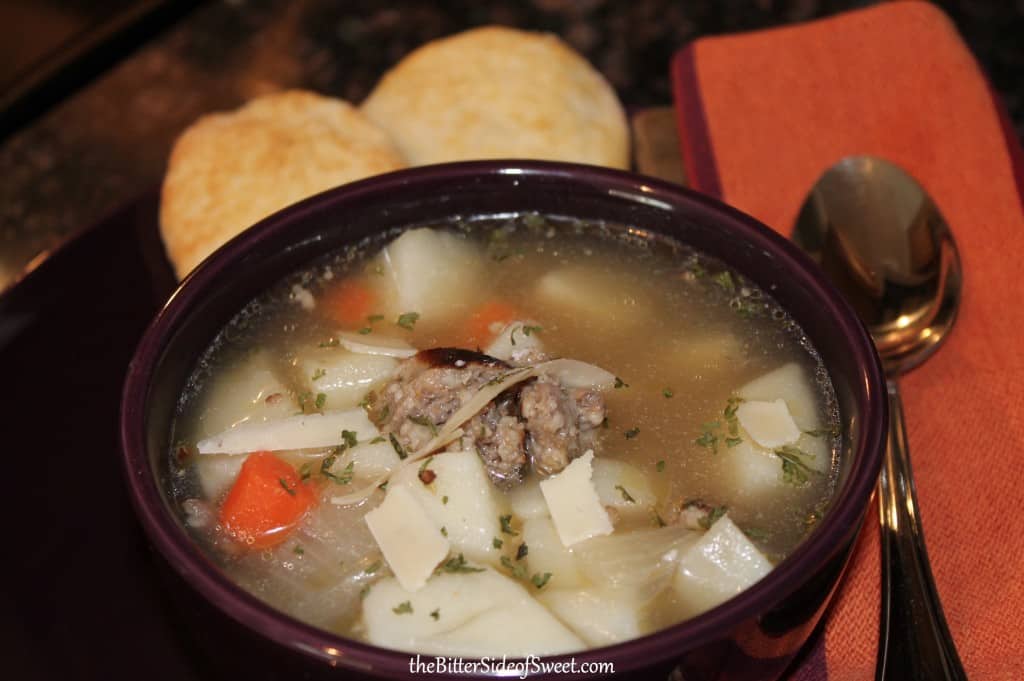 this recipe may be linked that these sites!