Need a single serve dessert? Try this Pink Chocolate Chip Mug Cake that is ready in 2 minutes and made with just a few ingredients!

Have you had a mug cake? No, okay well stop and do it! It's cake in like 2 minutes and it's fabulous! Now I know the first time I made them I was very skeptical but I decided to get past that and make it anyways.
I was SO glad I did! But let's talk about this mug cake, you will never guess who made it!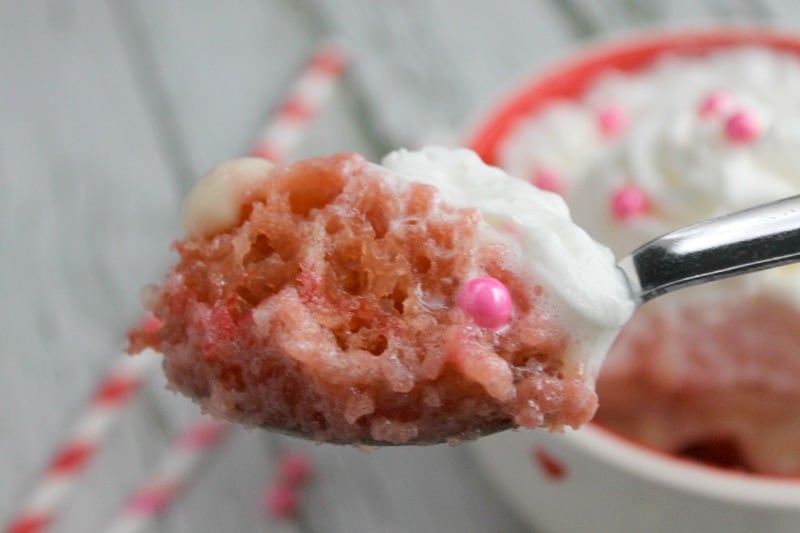 My 13 year old daughter made this! Over the weekend when my hubby was away the girls thought it would be fun to play food wars. So on Saturday they made food plates. Some had dried fruit, pepperoni, tortilla chips. You name it, they used it.
Well on Sunday they decided to make desserts. When my 7 year old started talking about using the stand up mixer I decided to step in and make a few rules.
So I said they could make mug cakes. I would give them a simple recipe and they would add their own touches to it.
Then of course I could eat and judge them! They were actually all pretty delicious but when I tasted this one with chocolate chips and cream cheese frosting I said to her that we needed to do it for the blog, it was that good!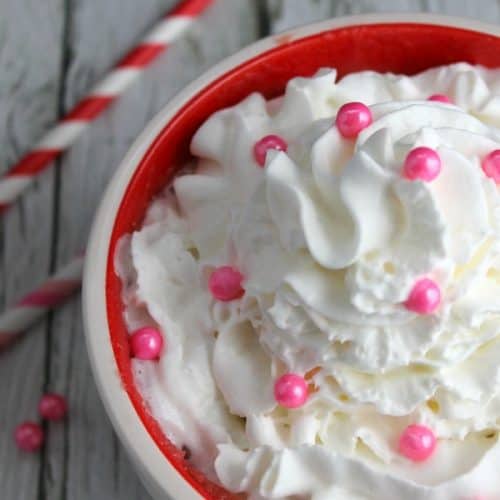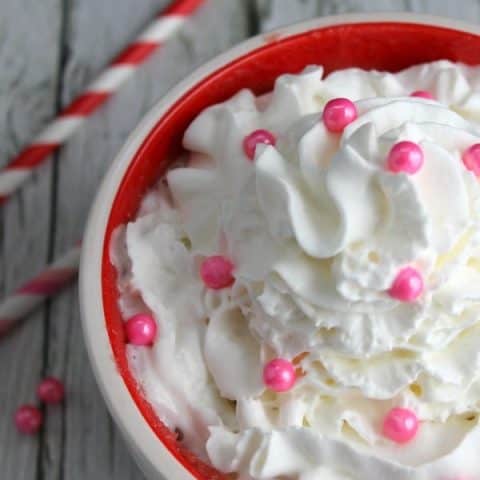 Pink Chocolate Chip Mug Cake
Ingredients
4 tablespoons flour
3 tablespoons sugar
1/4 teaspoon baking soda
3 tablespoons milk
1 1/2 tablespoon extra virgin olive oil
1/2 teaspoon vanilla
2 drops neon pink food coloring
1 tablespoon dark chocolate chips
2 tablespoons cream cheese frosting, optional
whipped cream, optional
sprinkles, optional
Instructions
In an 8 ounce mug add flour, sugar and baking soda. Mix.
Then add in milk, oil and vanilla. Mix.
Stir in food coloring.
Stir in chocolat chips.
Microwave on high for 1 minutes and 30 seconds
Top with frosting, cool whip and sprinkles!
ENJOY!
She was so excited! So when she came home from school on Monday we recreated this to share with you. Pictured is a double portion because I do not have pretty mugs. The one she used on Sunday was an Aladdin mug, so I not sure that would of went with the theme.
ENJOY!