Popcorn is one of my favorite night time snacks. Perfectly Popped Popcorn made with just 3 ingredients makes this a quick and easy snack time treat!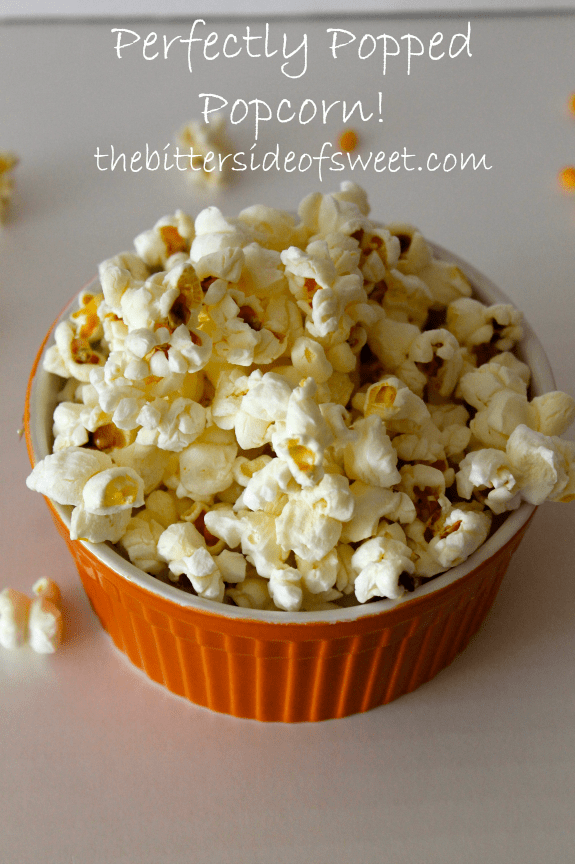 I am declaring this #PopcornWeek! This is really inspired by my babysitter. She texted me a few weeks ago and asked about some popcorn I had made once when she sat for us. I immediately thought it must have been one of my flavored popcorn treats that I make. It ended up just being regular popcorn done on the stove. So I decided to give a little instructional on how to do popcorn on the stove. In the days of microwavable popcorn I am not sure if many people still use this method. This is the only method I use. The kids love this way too because they get to see the process and they get see the popcorn popping. They think it is so neat to watch!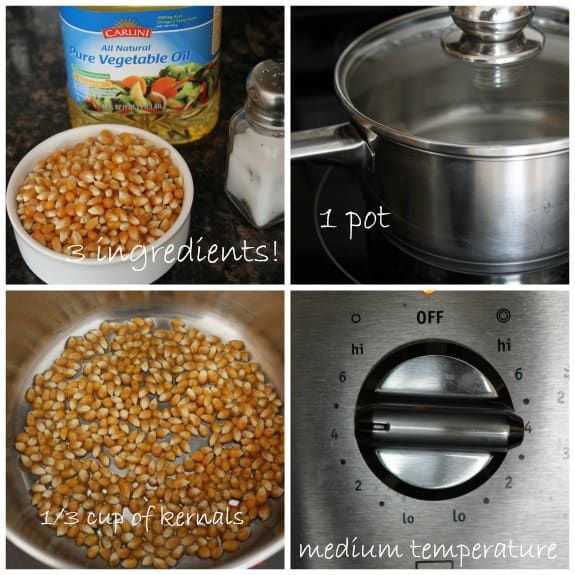 This is so simple because all you need is oil, popcorn kernels, salt, and a single pot!! The amount of oil and kernels will vary depending on the size of your pot. Basically you put just enough oil to cover the bottom of the pot. Then just enough kernels to cover the bottom of the pot. Turn the stove onto medium heat, cover your pot and wait!
When your popcorn starts popping you turn the heat down to medium low so you do not burn your popcorn and in just a few minutes you have a full pot of popcorn! In these pictures I put 1/3 cup of kernels and it made 7 cups of popcorn! 7!!! It just amazes me how much you can get out of just a little bit of kernels! ENJOY! And don't forget to stop by all week for more popcorn snacks!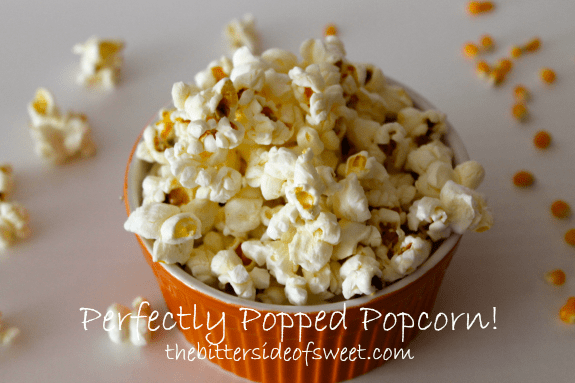 Want to connect more with TheBitterSideofSweet? Follow at:
Facebook | Bloglovin | Pinterest | Instagram | Google+ | Twitter
Perfectly Popped Popcorn
3 ingredient popcorn that is ready in minutes and perfect for any snack time treat!
Ingredients
1 1/2 tablespoon vegetable oil
1/3 cup popcorn kernels
2 teaspoons salt
Instructions
Pour oil into a 4 quart pot. This should be just enough to cover the bottom of your pot. (This will vary depending on the size pot you use)
Add popcorn kernels and cover.
Turn heat onto medium.
When popcorn starts to pop rapidly turn heat down to low and continue to allow the popcorn to pop.
When the popping starts to slow down turn off heat.
After a minute, keeping the cover on, take the pot off the stove.
Pour into bowl and sprinkle with salt. ENJOY!
Want more popcorn treats? Here you go!
Red, White, Blue Popcorn Balls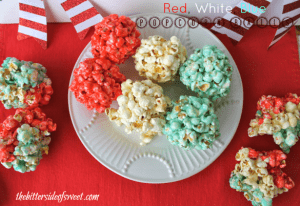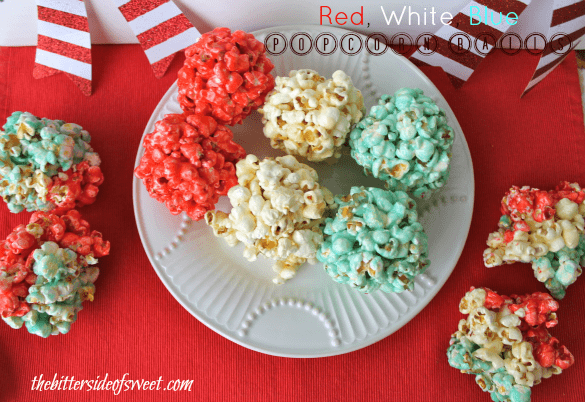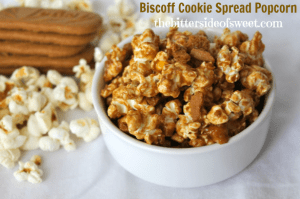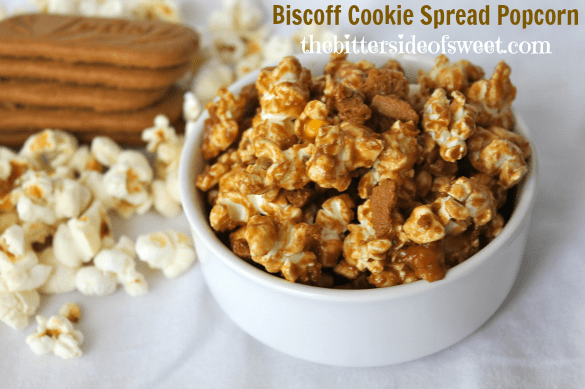 Butterscotch Chocolate Popcorn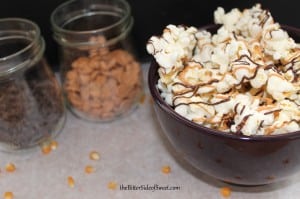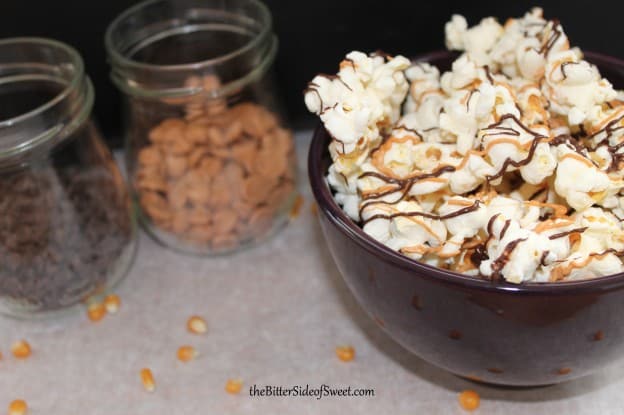 This recipe may be linked at these sites!