Easy 2 ingredient Peppermint Sugar Cookie Ice Cream Sandwiches!
This shop has been compensated by Collective Bias, Inc. and its advertiser. All opinions are mine alone. #NestleHoliday #CollectiveBias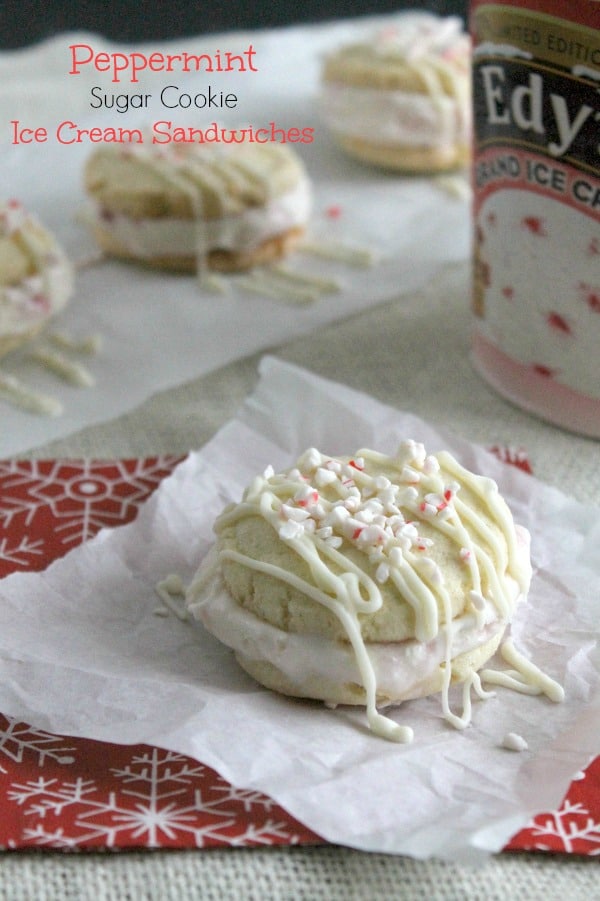 Happy Friday ya'll! Yes I can still say ya'll even though I do not live in the south anymore! Glad you are here. I have something to tell you. Shhh listen up, it's big.
We are moving again! What the what?? I know what you are asking, didn't you just move a few months ago? Yes, yes we did but this is different. We bought a house! Yep this cute little brick house that just so happens to be a few blocks over from where we are right now.
So it won't be too long before we are packing ALL the boxes up again. Yes I'm that type who has everything unpacked in like a week. I can only live in chaos for so long.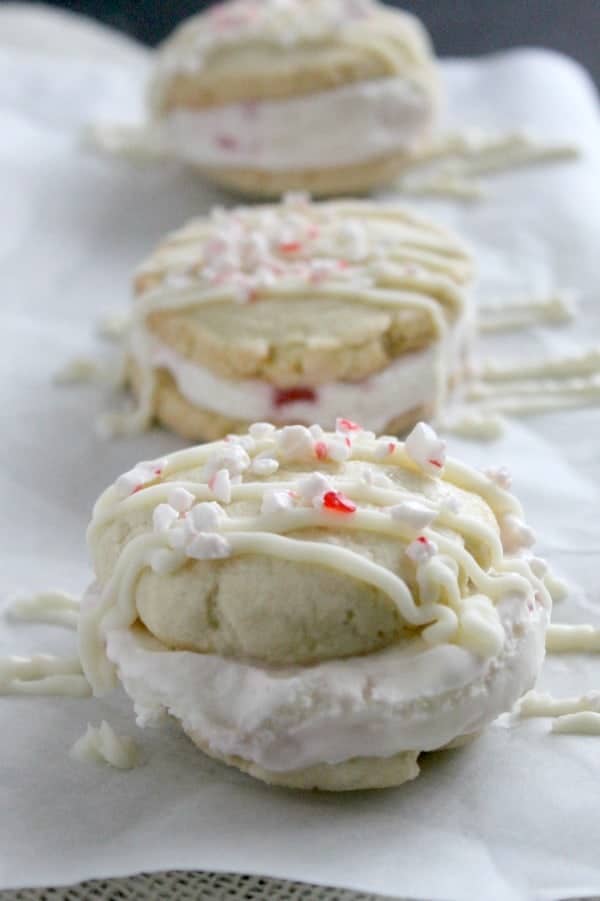 I know what your next question might be. What about Thanksgiving and the rest of the holidays? It's cool, I am not getting panicked yet. I said not YET!
No worries I am going to make things super simple and easy for me as we start packing and that means easy Thanksgiving dinner and super easy desserts! 2 ingredients! That's all you need for these babies!
After moving to Indiana I discovered that our local Walmart here carries EDY'S® Peppermint Ice Cream! It is by far my favorite kind of flavor! And since I am not waiting around for Christmas for these sandwiches I am making them up for Thanksgiving, so I can enjoy the peppermint for as long as possible!
What a great way to end your meal and thinking about the next! Most people put up Christmas lights the day or day after Thanksgiving so why not enjoy these Peppermint Sugar Cookie Ice Cream Sandwiches as well!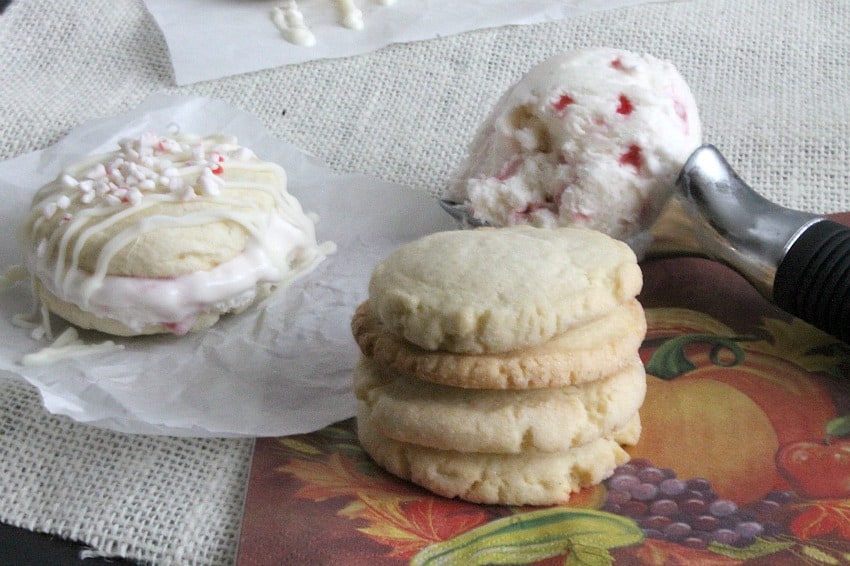 Sometimes when you buy certain types of ice cream you don't always get the true flavor that is advertised. Well I was pretty pleased when I grabbed a spoon and dug into this peppermint flavored ice cream. It is so creamy and the flavor comes through so well!  Make sure you stock up on this one! You won't regret it.
While you are at it hop on over NESTLÉ® Flavorful Moments Pinterest Page for more ways to enjoy EDY'S®!! I'd love to hear about what you are feeding your family during this holiday season, because I am going to need some help!!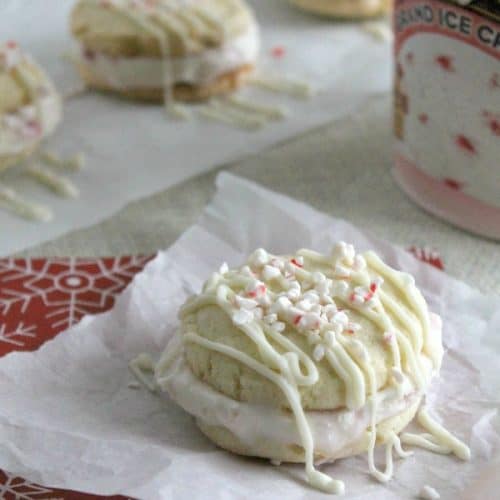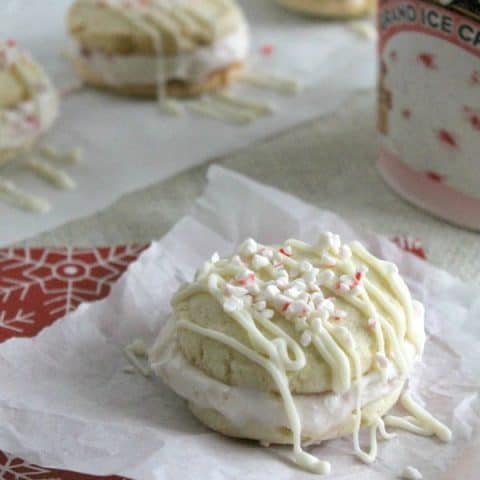 Peppermint Sugar Cookie Ice Cream Sandwiches
Ingredients
12 sugar cookies
1.5 Quart EDY'S® Peppermint Ice Cream
optional
2 ounces almond bark for drizzle
crushed candy cane
Instructions
Pull ice cream out of freezer and allow to soften. About 5 minutes.
Spread 1/2 container onto cookie sheet lined with parchment paper.
Return to freezer for 15 minutes.
Bring out of the freezer again and using a 3 inch round cookie cutter, cut 6 circles.
Place an ice cream circle between two sugar cookies.
Repeat till you have made 6 cookies.
Place back in freezer and refreeze for 30 minutes or until ready to serve.
Optional: drizzle with almond bark and top with crushed candy cane.