This shop has been compensated by Collective Bias, Inc. and its advertiser. All opinions are mine alone. #SweeterTogether #CollectiveBias
Summer is perfect for cool ice cream treats, especially when they are paired with these Peanut Butter Caramel Brownies!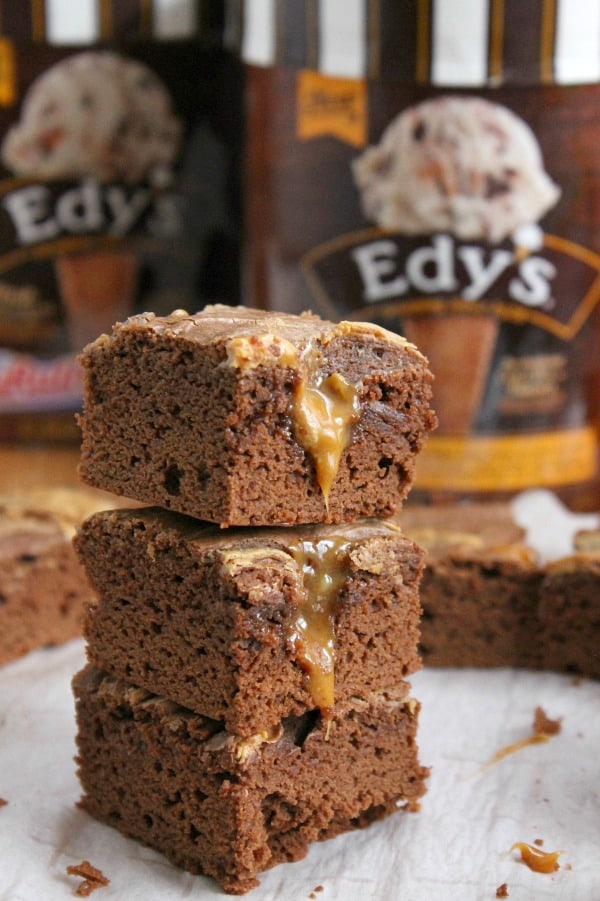 Hey all! Hope you guys had a great weekend! Was it full of sun, fun and fireworks? While ours was not full of sun because it was cloudy all day we did have LOTS of fun! We also got to see lots of fireworks. It's always a nice way to end a holiday.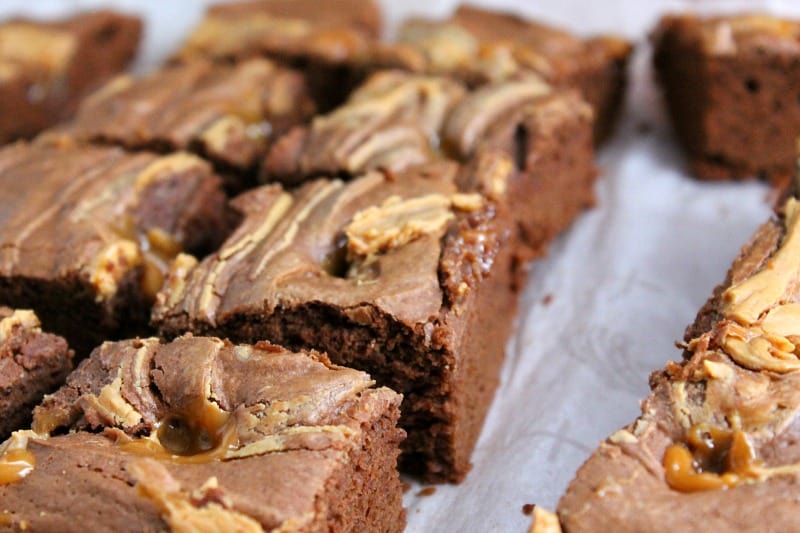 My kids thought it would be fun to paint their faces with red and blue paint. They played tag in the front yard, we rode bikes, we broke in our new grill! We finally got one after not having one for almost a year so we are SO excited about it!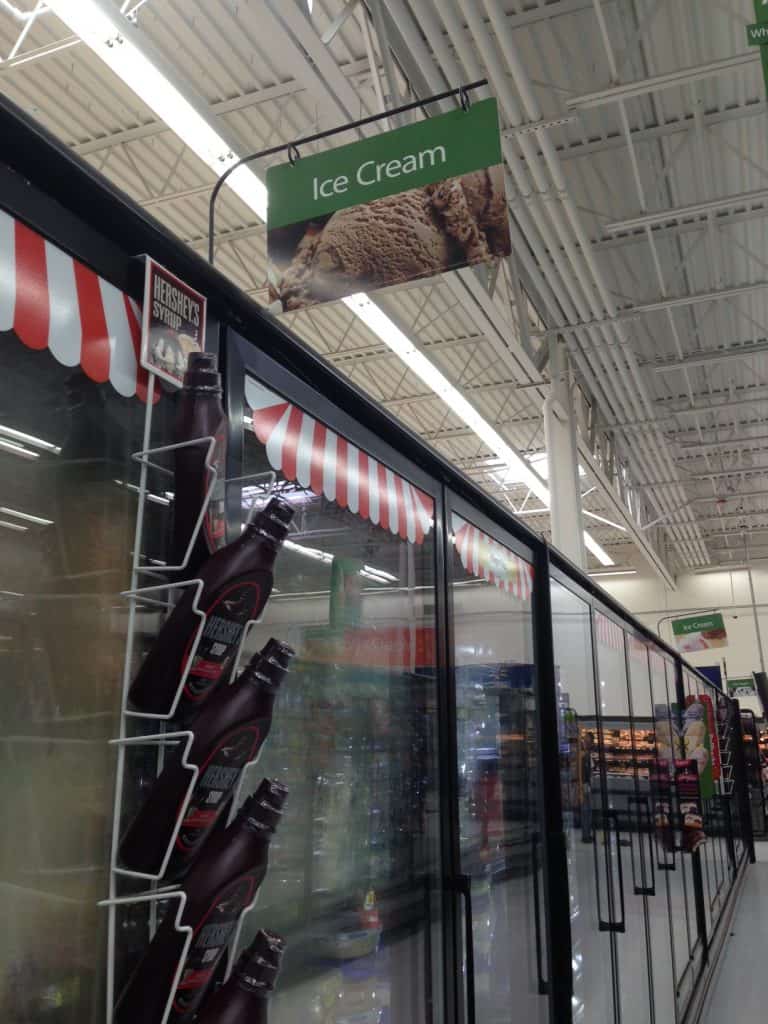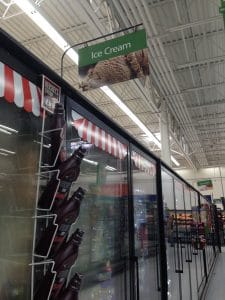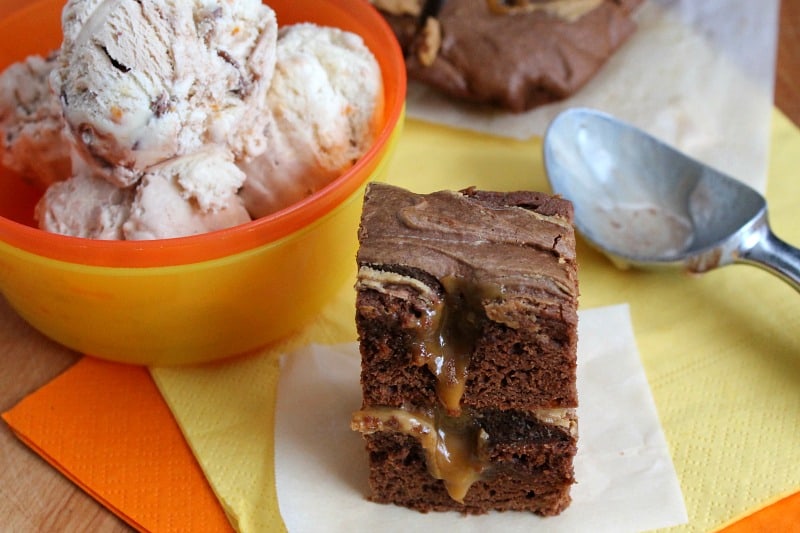 To make our day extra special I decided I wanted to make brownies. It was been WAY too long since I made them. I thought by adding caramel and peanut butter to them it would be a nice treat.
The best part about making these brownies is that it took me only about 30 minutes to bake them which was perfect for my family because they were waiting with their bowls of EDY'S® Butterfinger Peanut Butter Cup Ice Cream and EDY'S® BabyRuth Ice Cream to eat along with their brownies! The peanut butter cup ice cream is inspired by Nestlé Butterfinger® Peanut Butter Cups and you know how much I LOVE those!!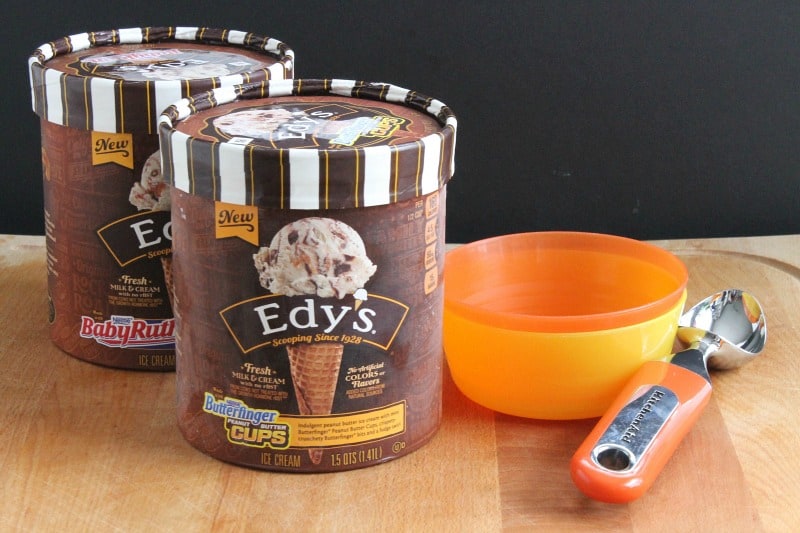 I had found these ice creams in the frozen section when I took a trip to Walmart to grab a few items before our weekend. I knew we would just be hanging out, playing board games and snacking, so I knew ice cream went right along with how our weekend went! ENJOY!
Don't forget to check out this list for demos near YOU!
Tell me, how would you like to enjoy your EDY'S® Butterfinger Peanut Butter Cup Ice Cream?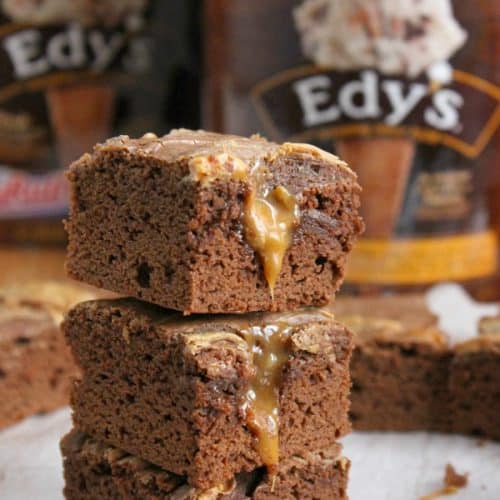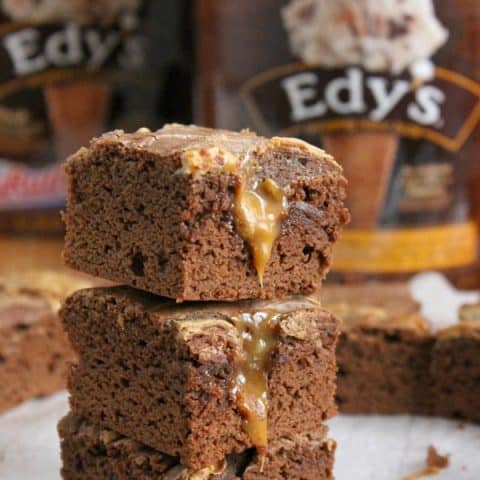 Peanut Butter Caramel Brownies
Ingredients
1 cup all purpose flour
1 tsp baking powder
1 cup chocolate chips
4 tablespoons butter
1 cup sugar
2 eggs
1 teaspoon vanilla extract
3 tablespoons peanut butter
4 caramel candies, chopped
Instructions
Preheat oven to 375 degrees. Spray 8X8 pan with non stick cooking spray.
In microwave melt chocolate chips and butter for 1 minute or until smooth.
In mixer add sugar and eggs. Mix together and slowly add chocolate.
Mix in vanilla and 2 tablespoons peanut butter. Add in flour and baking powder. Continue to mix until batter is smooth.
Pour into pan, swirl in 1 tablespoon peanut butter and top with caramels.
Bake for 25-30 minutes or until toothpick inserted comes out clean.
Cool for 5 minutes. Cut and ENJOY!
Notes
Recipe adapted from Land O'Lakes Ultimate Cakey Brownies
https://www.landolakes.com/recipe/20589/ultimate-cakey-brownies/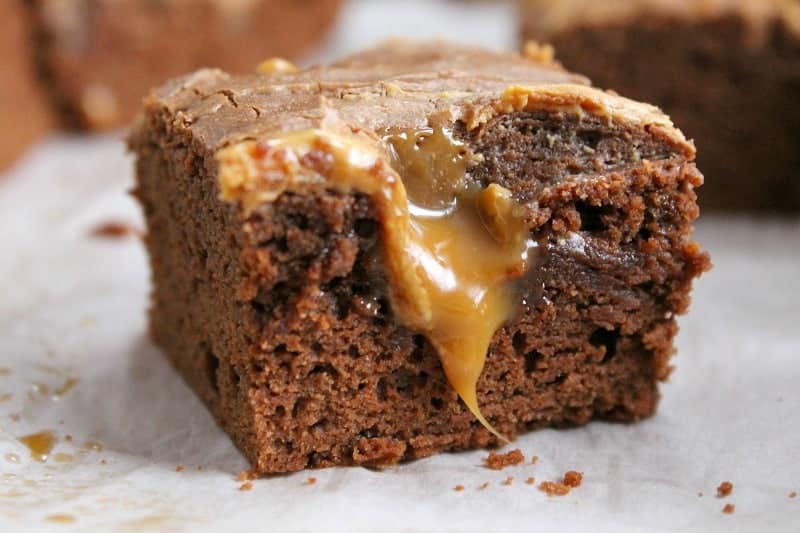 Be sure to Follow EDY'S on their social Media!
Pinterest | Facebook | Instagram