Easy Oregano Garlic Chicken Wings that are ready in 30 minutes and are packed full of flavor!
I was provided with one Gourmet Grillware pan to review.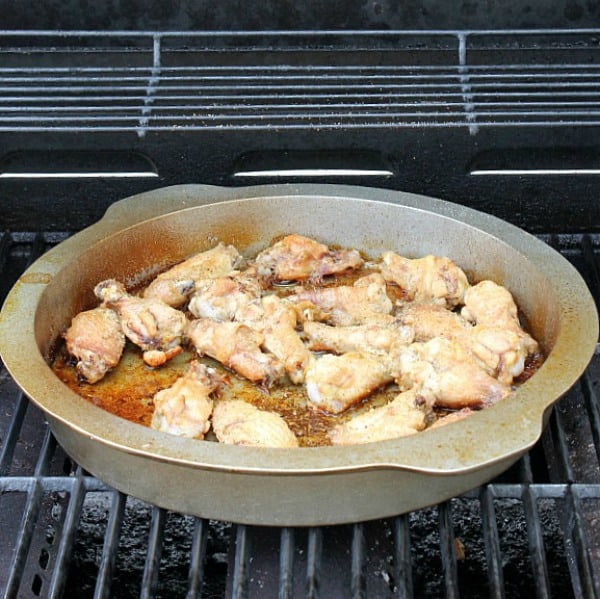 Did you know you could tailgate at weddings? I had no idea but apparently it happens! I knew the standard places where tailgating is done. You know soccer games, football games, and basketballs games!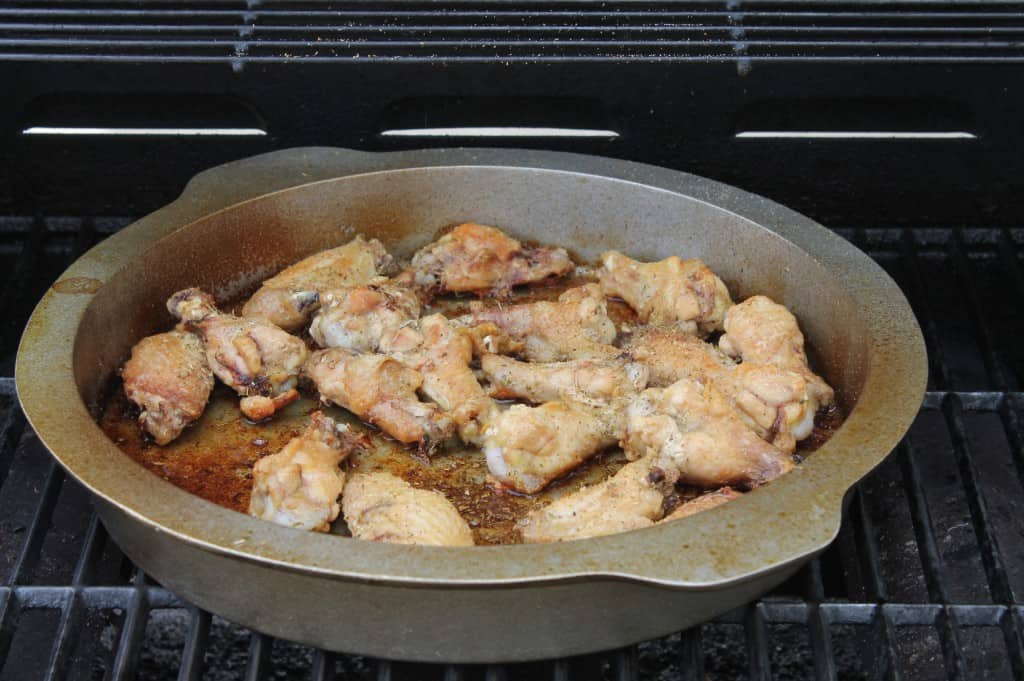 We live pretty close to the Carolina Panthers stadium so there have been times where we have seen such parties going on. I'm taking my son to a game in October so in thinking I need to hit up a party with these wings! What do you think?
I must also bring my Gourmet Grillware Deep Dish Sizzler as well! When I received it at home to review I was super excited because we were smack dad in the middle of attending BBQs, having our own BBQs and parties so this pan fit perfect for our needs.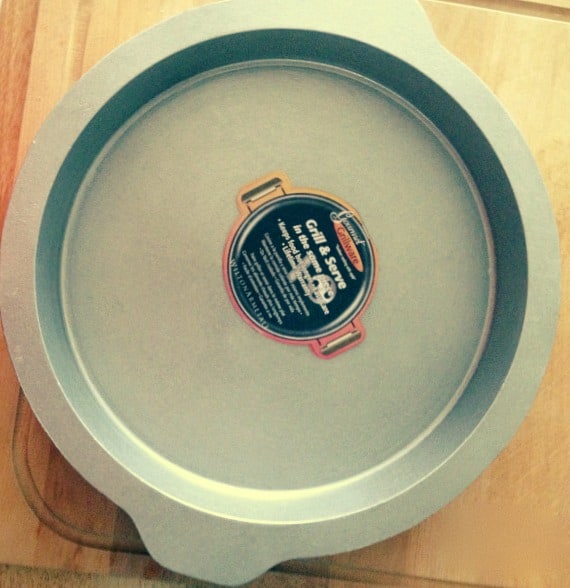 Gourmet Grillware is so versatile that you can pull if from the freezer, take it straight to your grill, put it on the table and then when you are done you can put your leftovers, pan and all, into the refrigerator. The Grillware is NOT dishwasher safe so you do have to wash it yourself.
When I used it to make these oregano garlic chicken wings it was simple and easy. I put my frozen wings into the dish and put it on the grill. Then I just let the heat and pan work. I only rotated the wings just a few times and 30 minutes later they were done!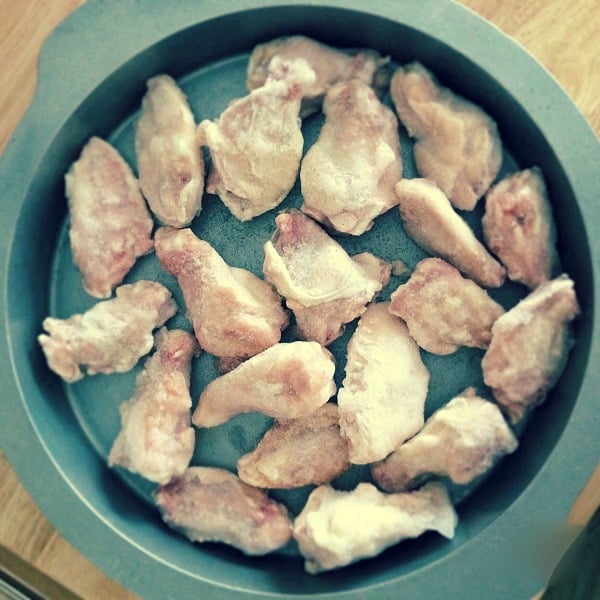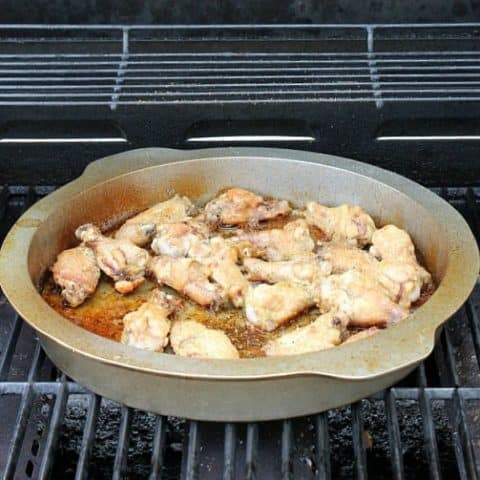 Oregano Garlic Chicken Wings (Gourmet Grillware Giveaway)
Easy Oregano Garlic Chicken Wings that are ready in 30 minutes and are packed full of flavor!
Ingredients
1 5 pound bag frozen chicken wings
1-2 tablespoons dried oregano
1 tablespoon garlic powder
2 teaspoons salt
Instructions
Place chicken wings into grill pan.
Place on a hot grill with the temperature remaining at 350 degrees.
Cook for 10 minutes. Turn chicken.
Sprinkle oregano, garlic and salt onto the chicken.
Cook for another 10 minutes and then turn chicken.
Cook the final 10 minutes.
Take off grill, cool and ENJOY!