Ready for the weekend? Oh yeah! I am ready to start it off with this Nutella Marshmallow Popcorn, for sure!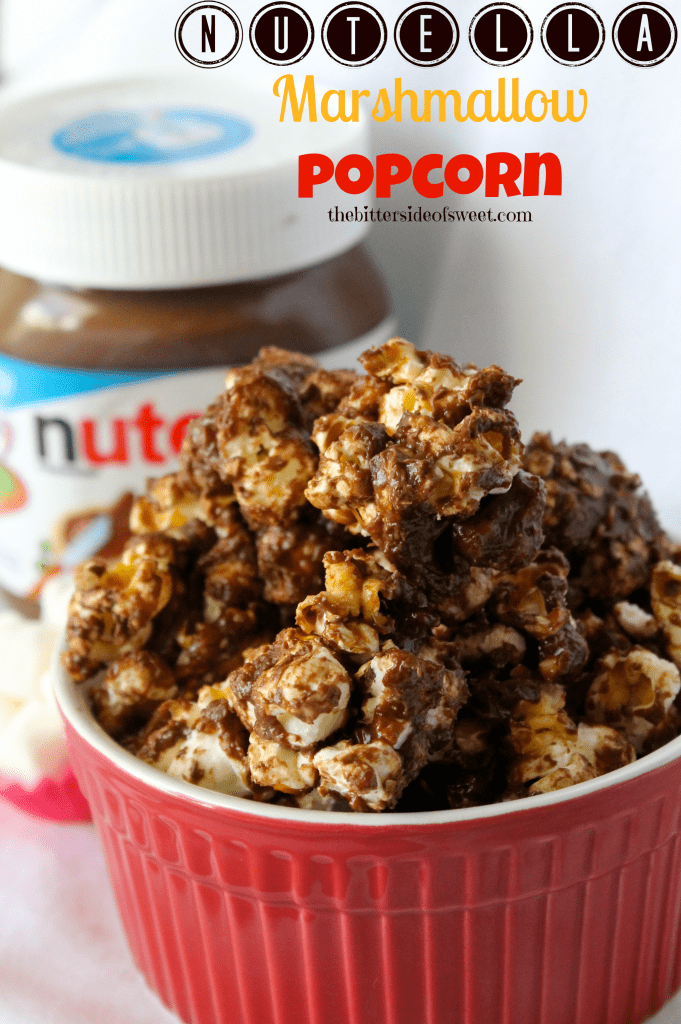 I love how popcorn is so versatile. It seems you can basically do anything with it like even adding Nutella to it! The Nutella combined with the marshmallow makes it sticky and gooey but the taste makes it out of this world. Just to make it extra special I melted two more tablespoons of Nutella to pour over the popcorn to really get those flavors accentuated.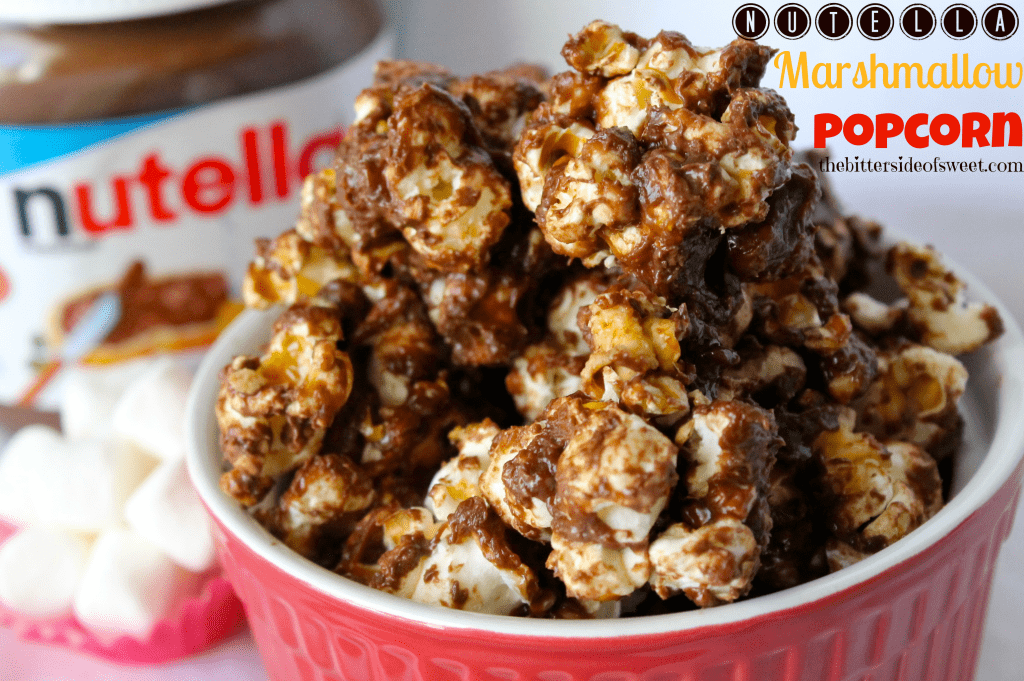 To make this it is pretty simple. Very simple. I followed the same recipe that I used for my Rainbow Nerds Rope Candy Popcorn.  This is quick and easy as well. I took a little extra time just to make sure all of the oil had drained off the popcorn and that the melted Nutella had hardened just a bit before I plunged into this.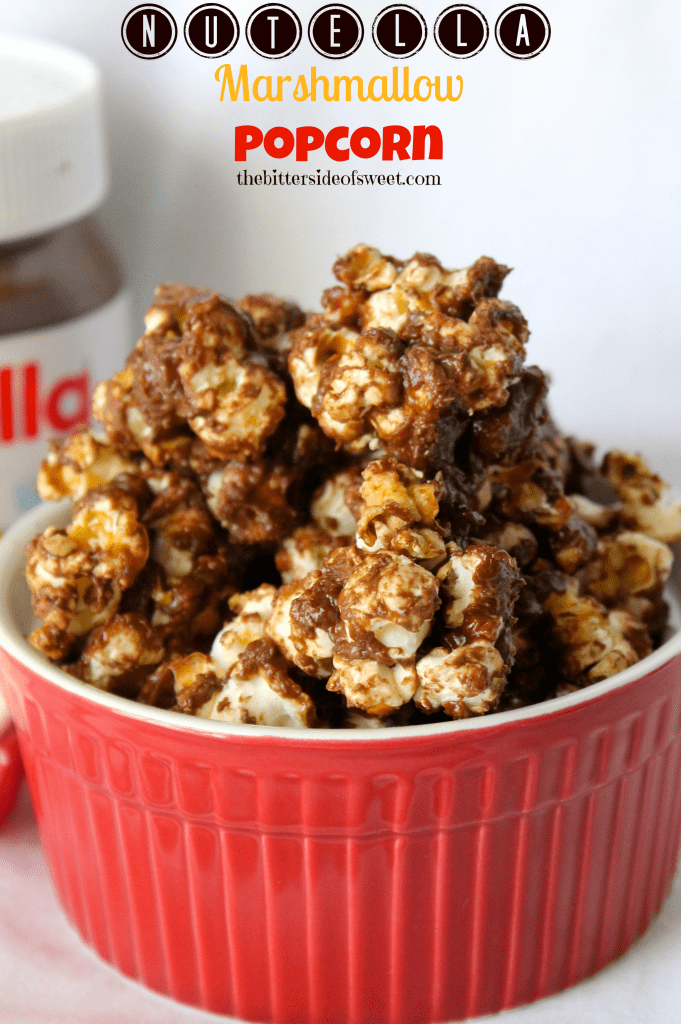 Want to connect more with TheBitterSideofSweet? Follow at:
Facebook | Bloglovin | Pinterest | Instagram | Google+
Nutella Marshmallow Popcorn
Ingredients
4 cups cooked popcorn
2 cups mini marshmallows
2 tablespoons butter
1/3 cup Nutella plus 2 tablespoons
Instructions
Melt Nutella in microwave for 30 seconds and set aside.
Add butter and marshmallows to large microwavable bowl. Microwave for 1 minutes. Stir.
Stir in 1/3 cup Nutella.
Stir in popcorn. Mix well.
Add 2 tablespoons Nutella and mix till completely incorporated.
Serve and ENJOY!
Want to a few more favorites of popcorn to chose from? Here ya go!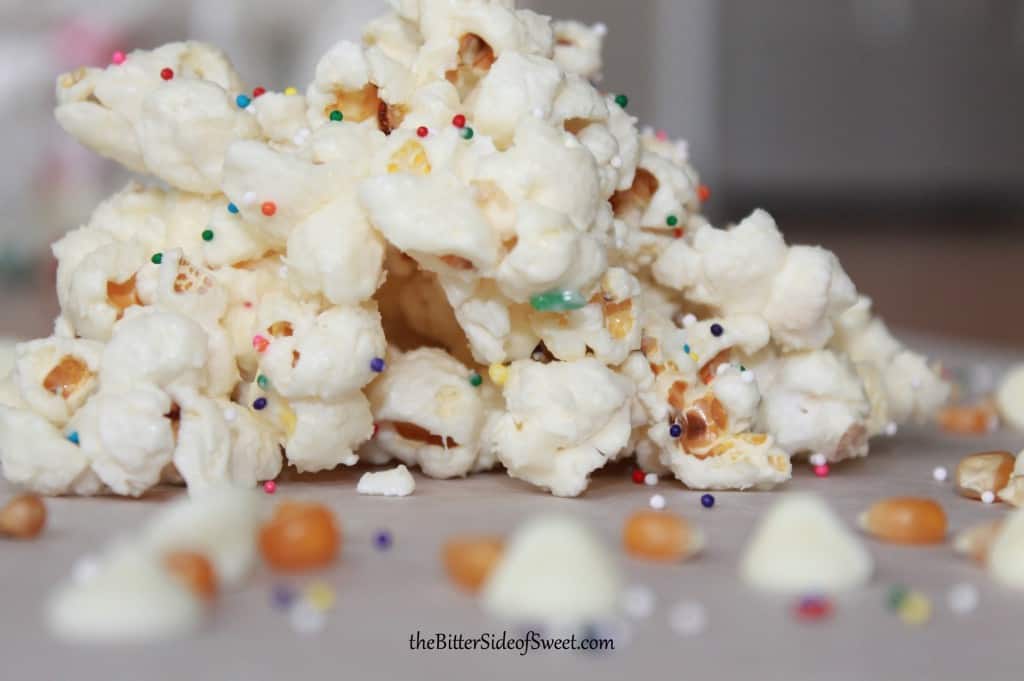 Butterscotch Chocolate Popcorn