When it is humid and slowly getting hot no bake treats are a great way to enjoy a dessert without the extra effort! No Bake Biscoff Balls fits the bill!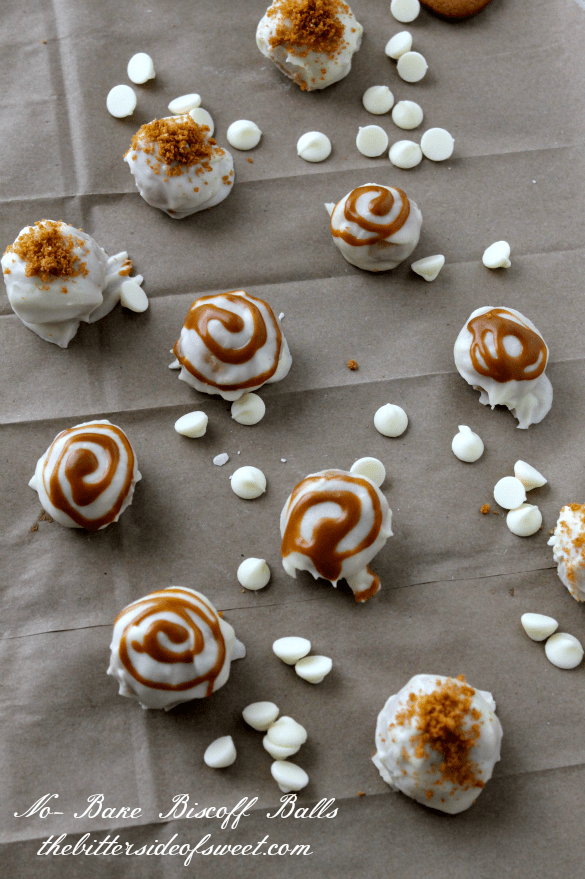 Around Christmas you tend to see a lot of peanut butter balls or buckeyes depending on where you are from. Honestly I like these types of treats all year round and do not understand why we limit things to certain times of the year. It's like hello I do like peppermint in the summer or pumpkin in the spring. I know they are seasonal but still I want to enjoy them all year round!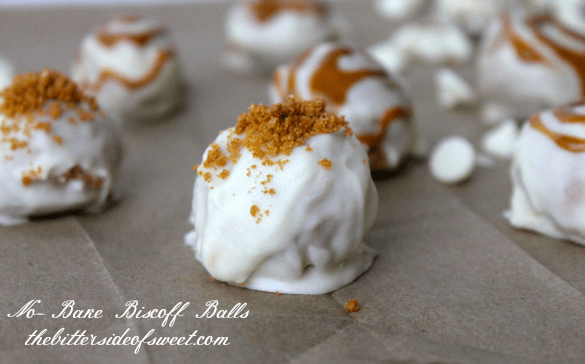 That is where these no bake biscoff balls fall into place. I wanted to make an easy no bake treat that required minimal effort but was great in taste! I seriously whipped the mixture up before I headed out to church and then coated them with the white chocolate when I got back!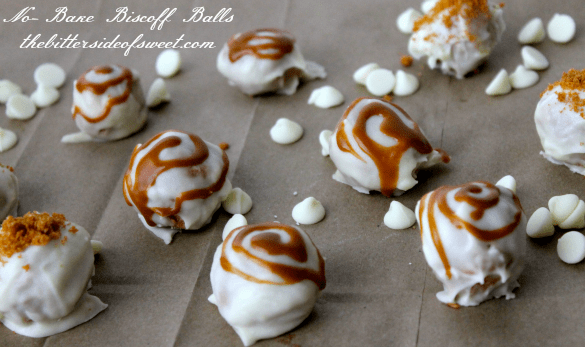 See quick and easy and guess what! No oven! Now I love my oven, love to use it but there are days I just don't want to crank it up, if you know what I mean!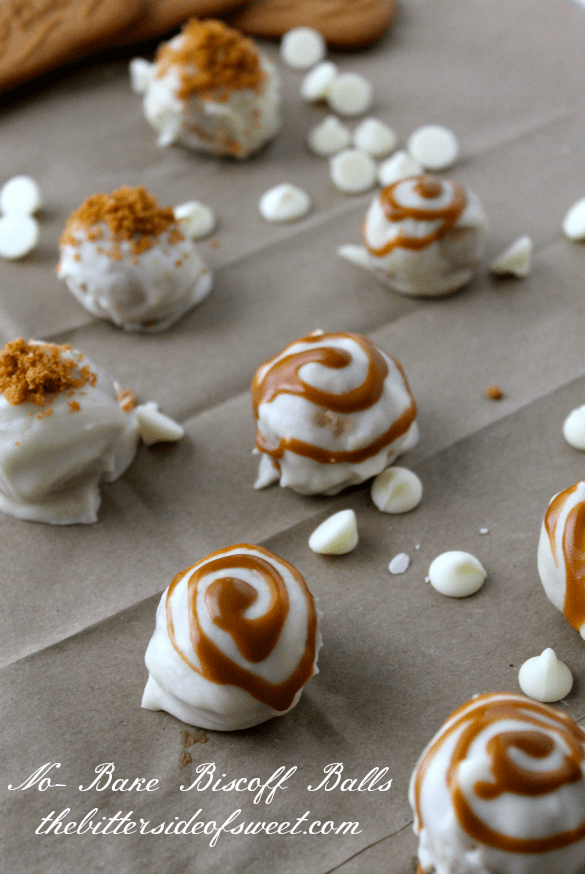 To put these together is pretty simple. All you have to do it sift your powdered sugar into a bowl. Mix your biscoff spread and butter together. Combine the two and there you go. Then you will need to roll the mixture into balls and place on a cookie sheet. I put mine in the freezer at this point so the balls firm up some and do not melt when I add to the chocolate. After they are frozen that is when I melt my white chocolate, dip the balls in and now they are ready to ENJOY!!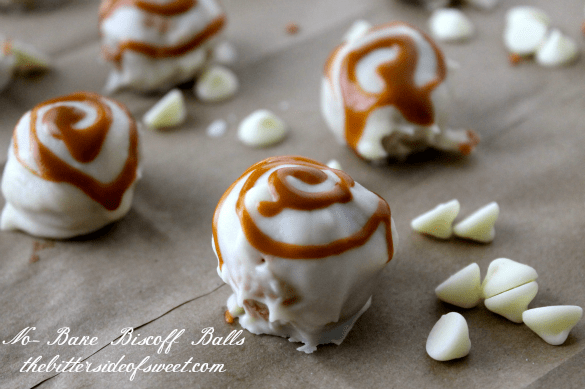 Want to connect more with TheBitterSideofSweet? Follow at:
Facebook | Bloglovin | Pinterest | Instagram | Google+
No-Bake Biscoff Balls
Creamy flavored biscoff candy rolled in white chocolate makes a great no bake treat!
Ingredients
2 cups powdered sugar, sifted
1 cup biscoff spread
4 tablespoons butter, room temperature
16 oz white chocolate chips
1 tablespoon vegetable shortening
Instructions
Prepare two cookie sheets by lining with parchment paper or waxed paper.
In a medium sized bowl sift the powdered sugar.
In a large bowl combine the biscoff spread and butter till you have a smooth mixture.
Add the powdered sugar to the mixture and stir. You mixture will become like a dough.
Roll into 1 inch balls, place on cookie sheets.
Freeze for 10 minutes.
Take one cookie sheet out at a time.
Melt white chocolate and vegetable shortening over a double boiler. When chocolate is melted add one ball at a time and coat completely with chocolate.
Lay the coated balls back onto your cookie sheet and refrigerate for 20 minutes. EJNOY!!
Want more Biscoff? Here you go!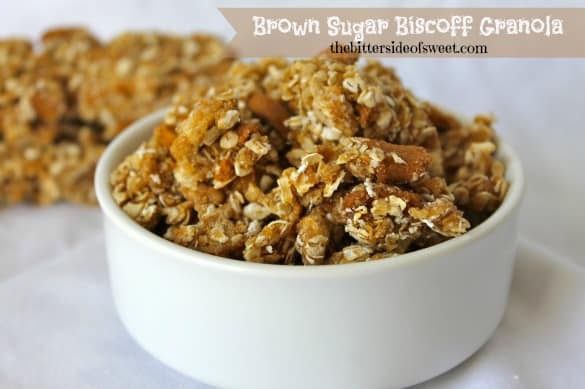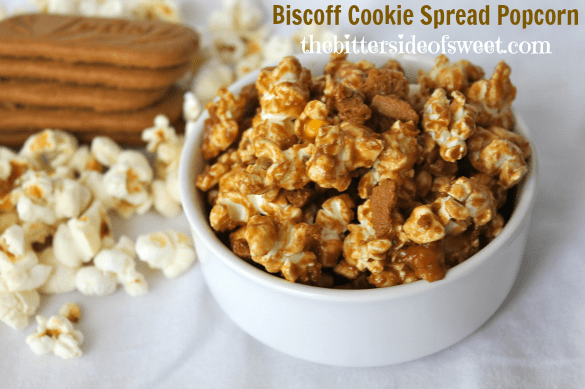 This recipe may be linked at these great sites!