Do you ever feel like you just need chocolate? Or brownies? Well I do! So what did I do? I made these Mocha Biscoff Brownies!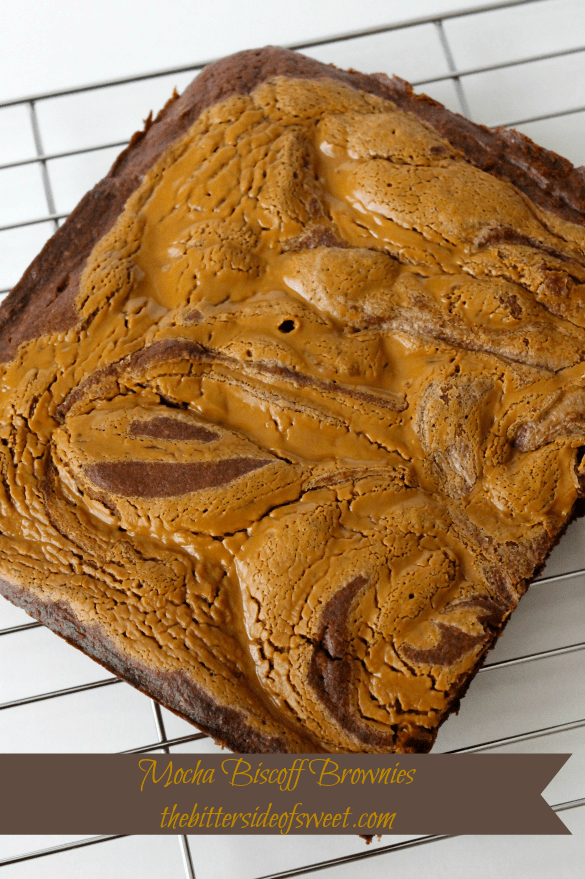 I did. I just had too. I was having a bad day. I needed to bake. I find comfort in baking. I needed chocolate. Because let's face it. Chocolate does sometimes make me feel better. If only ever in just that second when you put it in your mouth. The moment may flash by in just an instant as you chew and swallow. Luckly these brownies are here to stay!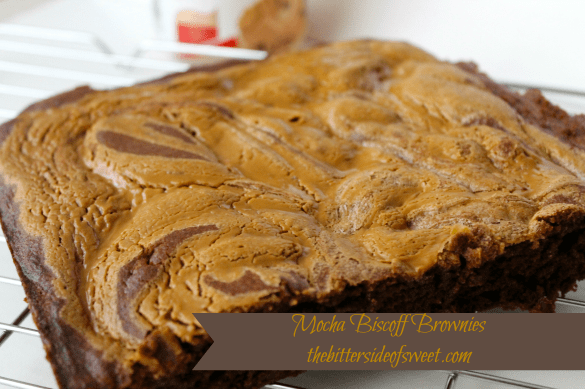 I had some Biscoff spread that I needed to use up (so I wouldn't keep eating it with a spoon!) So I thought how would it be on top of my brownie recipe that I make? I thought it was pretty fantastic. And because I can not leave well enough alone, I had to add mocha flavoring to it as well! Really, what is wrong with me?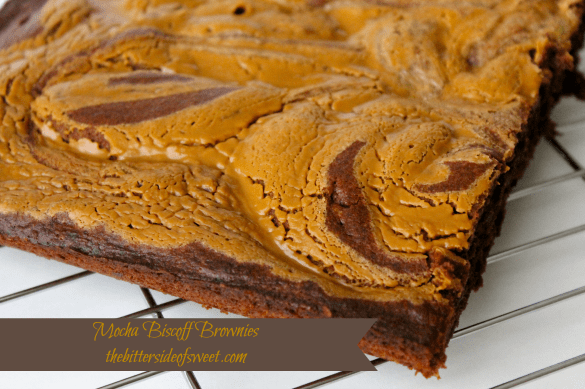 So you might be asking, did she eat all of these herself? Well I am glad you asked. No I didn't! I used some self control. I ate 1 or 2 or 3. Then I cut them up into bite size pieces, wrapped them in plactic and put them in the freezer. This is perfect because it is #backtoschool week here. So I can just pull these bite sizes out of the freezer and pop them into the kids lunch bags and there you go! ENJOY!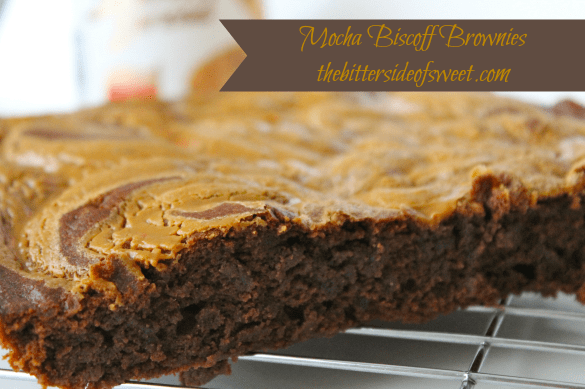 Don't forget to enter this back to school giveaway!
Want to connect more with TheBitterSideofSweet? Follow at:
Facebook | Bloglovin | Pinterest | Instagram | Google+ | Twitter
Mocha Biscoff Brownies
Ingredients
1/2 cup shortening
1 cup of sugar
1 egg
8 ounces non-fat vanilla Greek yogurt, I used Chobani
1 teaspoon salt
1 cup all purpose flour
1/2 cup unsweetened cocoa powder
1 teaspoon baking powder
1 package Duncan Hines Frosting Creations Mocha Flavoring
1 cup Biscoff spread, melted
Instructions
Preheat oven to 375 degrees. Prepare 9 x 9 inch pan with cooking spray and set aside.
In mixer, combine shortening and sugar till creamy.
Add egg and mix. Next add yogurt and mix well.
In small bowl combine flour, cocoa, salt, baking powder and mocha flavoring. Whisk together.
Add flour mixture to mixer. Keep mixing at low speed until all is incorporated.
Pour into prepared pan.
Pour melted Biscoff spread onto top of brownies. Using a knife swirl the spread into the brownie mixture.
Bake for about 20 minutes or until toothpick inserted comes out clean.
Want more brownies? Here you go!!
Strawberry Marshmallow Brownies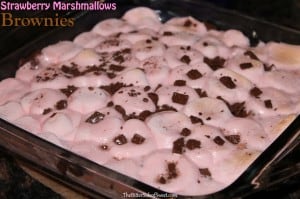 Chocolate Butterscotch Brownies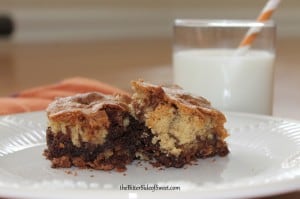 More brownies from around the web:
My Favorite Brownies by Smitten Kitchen
Flourless Apple Brownies  by Roxana's Home Baking
S'mores Brownies by Bakers Royale
This recipe may be linked at these sites!
Bring your favorite chocolate dessert to Roxana's home baking #chocolateparty and win amazing prizes from OXO, Calphalon, Keurig, Imperial Sugar, Honey Ridge Farms and Land O Lakes® Butter