If you love mint chocolate you are going to love these Mint Chocolate Chip Muddy Buddies!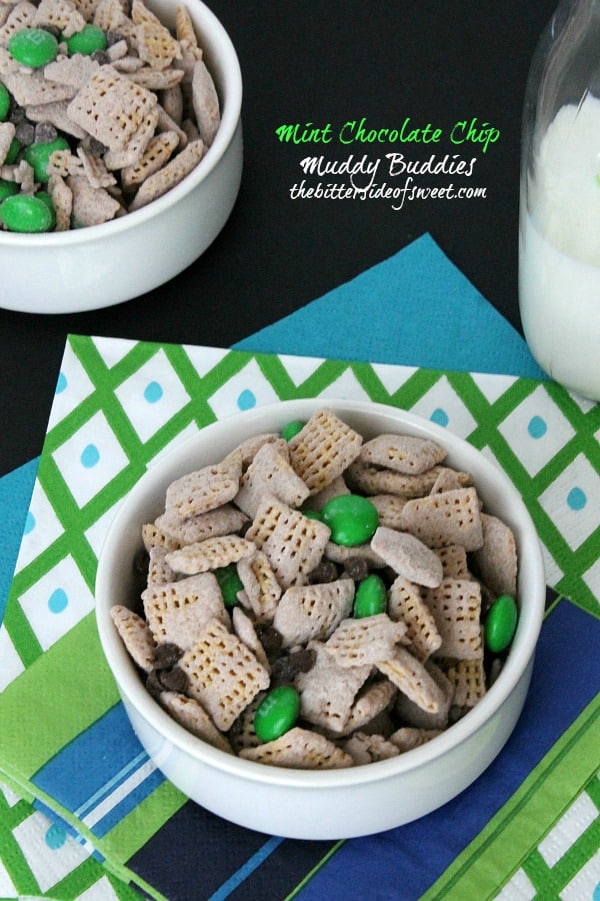 Okay so I need to ask, do you call them muddy buddies or puppy chow? Or do you have any idea what I am talking about. I had never heard of them being called puppy chow until I started blogging. I never knew people didn't even know what I was talking about until I started posting about them.
I don't recall having muddy buddies growing up but I do remember that somewhere along the way they ended up being a part of our holiday treats. My sister, Jill, would make a big bowl of them and in no time we would devour them.
I really like that this recipe is so versatile and you can make them all year long and not just for one holiday season! So tell me what flavor would you like to see?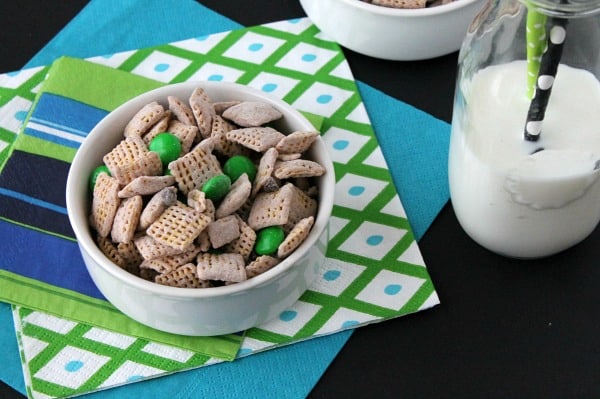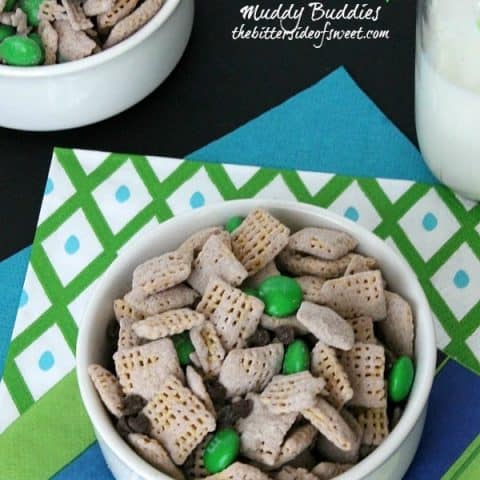 Mint Chocolate Chip Muddy Buddies
A quick and easy snack with a few ingredients and lots of mint flavor!
Ingredients
3 cups chex mix corn cereal
2 ounces almond bark
1 cup powdered sugar
1 single package Land O Lakes Mint Hot Cocoa Mix, 1¼ oz
2/3 cup mini chocolate chips
1/2 cup green m&m's
Instructions
Mix powdered sugar and cocoa mix in a bowl and set aside.
Measure out the cereal and place in a large bowl. Set aside.
Place almond bark in a microwavable bowl and melt for 1 minute. Pour over cereal and mix well.
Using a large plastic ziplock bag add half of the powdered sugar mixture.
Add cereal and the remaining half of the powdered sugar mixture.
Close bag and shake, shake, shake until all is incorporated.
Add chocolate chips and m&m's and shake one more time.
Pour back into bowl and ENJOY!