Italian Dressing Chicken Stir Fry takes very little time to make but is popping with lots of color and flavors that won't disappoint.
I was provided with free product in exchange for my honest review. All thoughts and opinions are, as always, my own and not influenced by the company or its affiliates.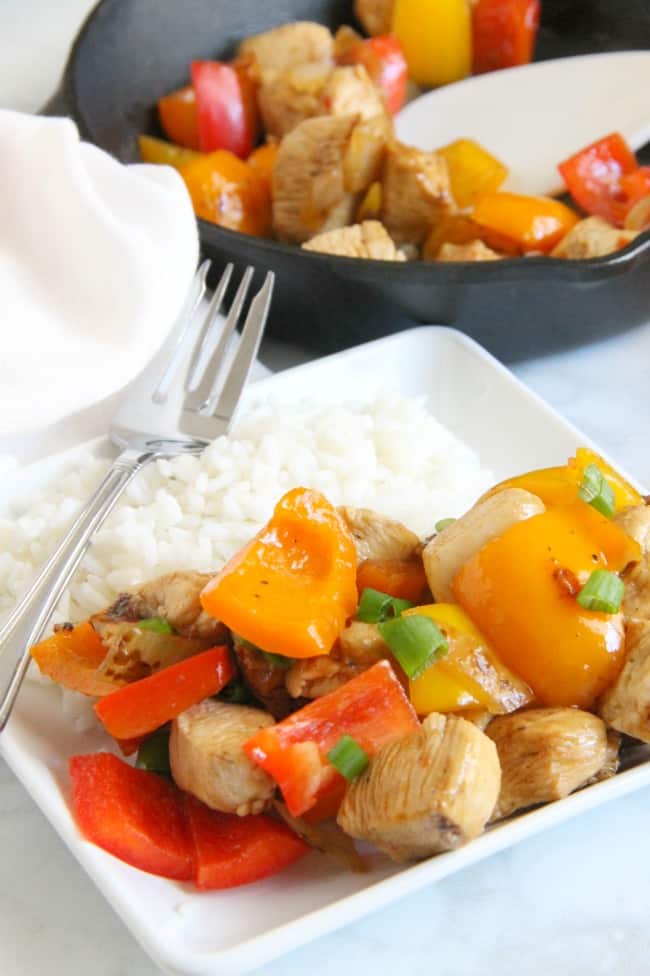 Let's talk about spring break for a minute. Now I love having a break, IF we are traveling somewhere.
This year we happen to not be going anywhere and my hubby is working. Now I am trying to figure out what in the world I am going to do with the kids for a week. But let's just be clear, I'm still working from home so it can get complicated.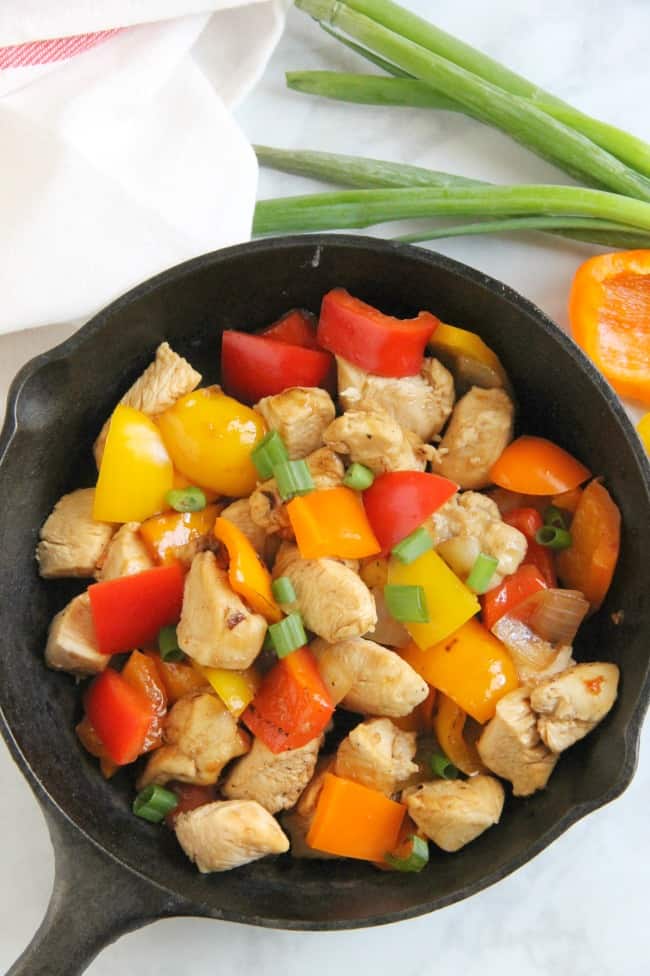 The kids and I are meal planning lunches, snacks and dinner so we can grocery shop. I want to be stocked with all of our favorite foods just to keep them happy. Next we are going to try to hit up some free events going on around town so they don't feel stuck inside the house for a week.
In the meantime, I'm still working!
One thing that is making my job easier this week is my new Vacuvita® One Touch Storage System! I received it a month or so ago and have been using to keep my bread fresh. This week I finally ventured out and tried using the storage bags to marinate some chicken that I knew the girls would LOVE! And they did!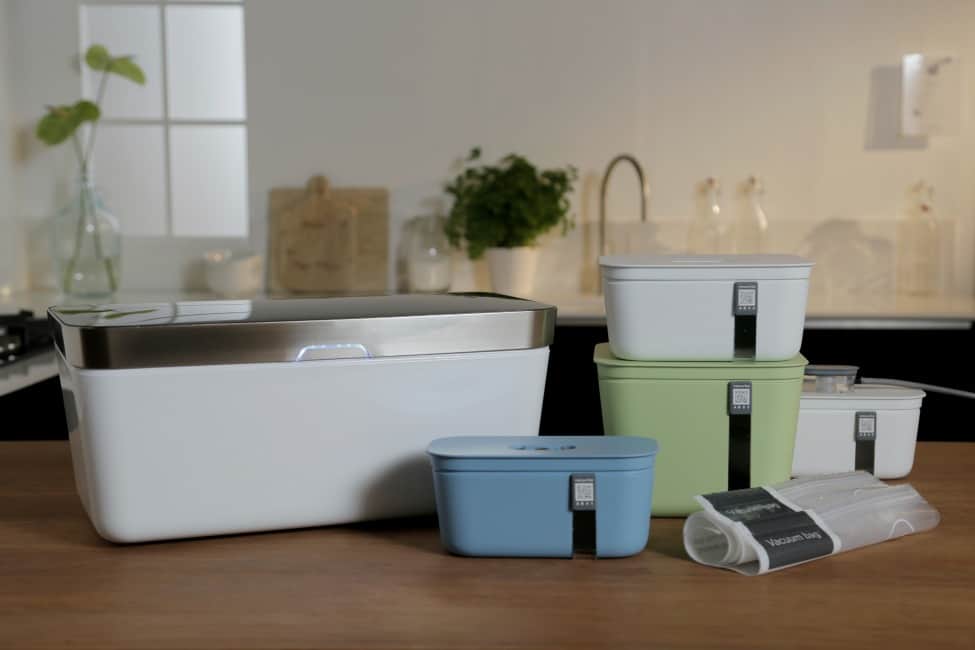 Here are a few of the many reasons to bring Vacuvita into your kitchen:
-The average household wastes 1300 pounds of food per year – up to $1500 in waste.
-The Vacuvita app keeps track of your stored food effortlessly (and sends you reminders of when your food is getting ready to expire).
-In addition to storage, you can use your Vacuvita products to marinate, sous vide and more.
Marinating the chicken was super easy to do! I placed it in the bag before I went to bed and the next night for dinner it was ready to go!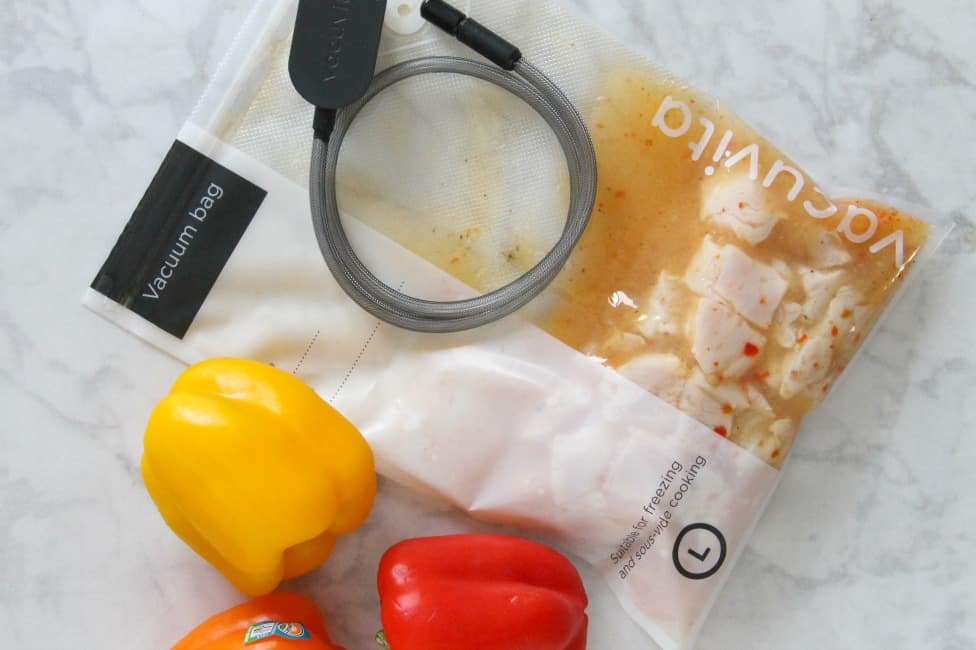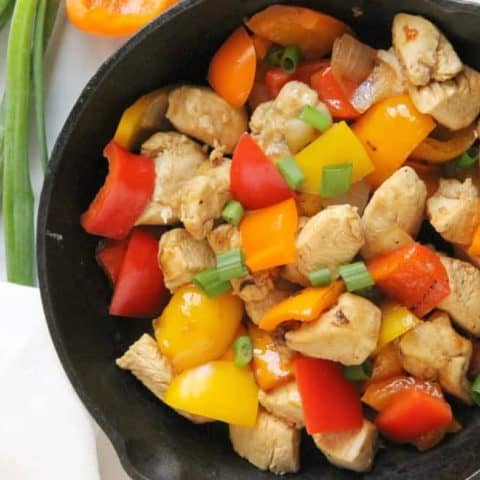 Italian Dressing Chicken Stir Fry
Ingredients
1 cup italian dressing
2 chicken breast, diced
1 tablespoon extra virgin olive oil
1 teaspoon salt
1/2 onion, chopped
1/2 cup yellow bell pepper, chopped
1/2 cup orange bell pepper, chopped
1 cup red bell pepper, chopped
1/4 cup green onions, chopped, for garnish
1/4 cup italian dressing, for garnish
Instructions
In large Vacuvita bag add 1 cup Italian dressing and chicken. Marinate for 6 hours or overnight.
Preheat medium skillet to medium heat.
Add olive oil and onion to skillet and cook for 3 minutes.
Add peppers and cook for 3 minutes.
Remove chicken from bag, discarding the dressing. Add chicken to skillet. Cook for 8-10 minutes or until internal temperature reaches 165 degrees F.
Pour 1/4 cup dressing over chicken and stir allowing to cook for 2 minutes.
Serve over rice and ENJOY!
WANT TO CONNECT MORE WITH THEBITTERSIDEOFSWEET? FOLLOW AT:
Facebook | Pinterest | Instagram | Twitter